How to Find Subdomains of a Domain? (Get a List of Subdomain by few simple clicks)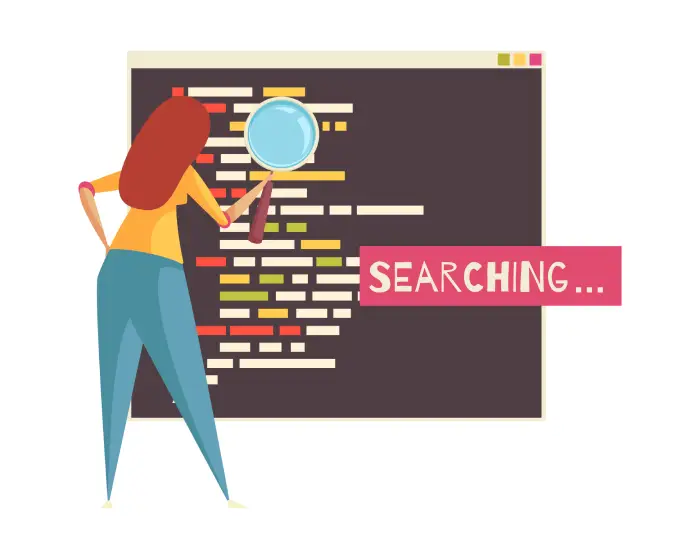 Discovering subdomains of a domain can open up many opportunities for personal and professional use. Subdomains help you to identify various services related to the chosen domain, such as mail servers or databases. In this blog post, we will discuss how to get all subdomains of a domain so that you can access all the information about your desired site.
We will review online tools such as SiteRecon and LazyTools, which offer easy-to-use ways to view subdomain details. Furthermore, we'll look at web-based solutions available on websites like VirusTotal or Passive Total, which enables viewing multiple websites in one search interface with features and complicated query capabilities – allowing you to gain insight into other domains too!
Thanks to these tools and websites, it is now easier for users to quickly discover every detail they are looking for regarding their target domain's potential sites. Read on and start exploring further!


What are Subdomains and Why are They Important to Know About
Subdomains are an essential element of website structures and are crucial to understanding for anyone working with the online domain. A subdomain is a subsection of the main domain and works as a separate entity.
It allows for optimized organizational management and lets users easily access particular parts of the website. Knowing how to get subdomains of a domain is fundamentally important to ensure the website functions seamlessly.
With various online tools, finding subdomains of a domain and performing a website health checkup is possible. Subdomains are important in streamlining the user experience and maintaining the website's performance. Hence, knowing subdomains is important for effective website management.


How to Find Subdomains of a Website?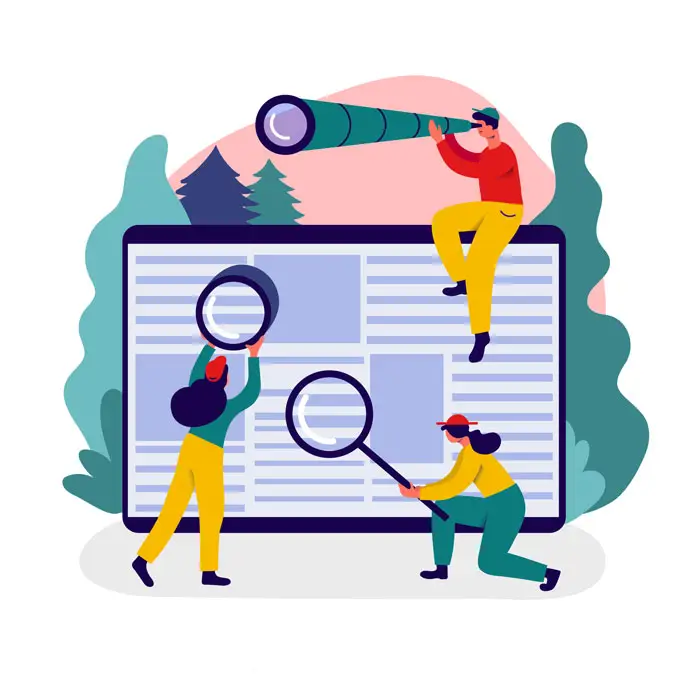 Have you ever wondered how to find all subdomains of a domain? It's simpler than you might think. You can use a few methods to find subdomains on a domain, depending on your level of technical expertise.
One way is to use a tool like DNS Dumpster or Sublist3r, which allows you to scan a domain and uncover all the associated subdomains.
Another option is to manually search engines like Google or Bing to look for subdomains. Finding all subdomains can be helpful for security purposes, especially if you're conducting a penetration test or looking to secure your own website.
Online Sites For Find Subdomains of a Domain
Have you ever wondered how to find all subdomains of a domain online? Well, you're in luck because several online sites provide this service! By simply entering a domain name, these sites will retrieve a list of all the subdomains associated with that domain.
This can be especially useful for security experts or website owners who want to ensure that all aspects of their web presence are accounted for. With just a few clicks, you can uncover hidden subdomains and improve your website's overall security.


DNS Dumpster
DNS Dumpster
is a website that represents a valuable tool for quickly accessing the subdomains of websites. Users can obtain an extensive list of subdomains connected to a specific domain or IP address using its search functionality.
This tool is crucial for security professionals using the discovered subdomains to identify possible entry points for cyber attacks. Moreover, the DNS Dumpster site gathers information on domains and subdomains from open sources, making it accurate and constantly updated.
This feature ensures that users get up-to-date information about subdomains as soon as they become available. As such, DNS Dumpster is an essential tool that can help IT professionals and security experts proactively manage their websites' security.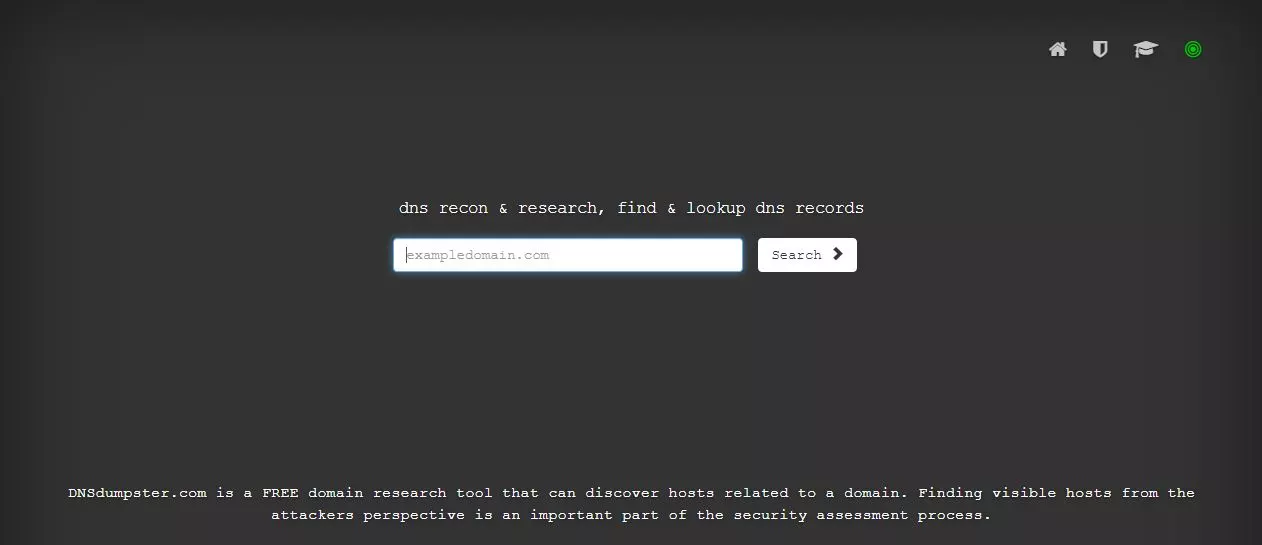 NMMAPPER
NMMAPPER
is a powerful, comprehensive site that assists in the discovery of subdomains online. It was designed as a tool for network and system administrators, security researchers, and other IT professionals needing a quick, efficient, and accurate method to locate and evaluate subdomains.
As many may already know, subdomain enumeration can be time-consuming and tedious. Fortunately, with NMMAPPER, this task is made easy and can be accomplished significantly faster. By searching for subdomains on a particular domain, NMMAPPER gathers all the hidden links that may be buried deep within the website's structure and presents them clearly and concisely.
Moreover, the results provided by NMMAPPER can be exported and analyzed to help identify connectivity issues and potential threats before they can cause any harm. Undoubtedly, NMMAPPER is a must-have tool for anyone seeking to discover subdomains promptly and efficiently.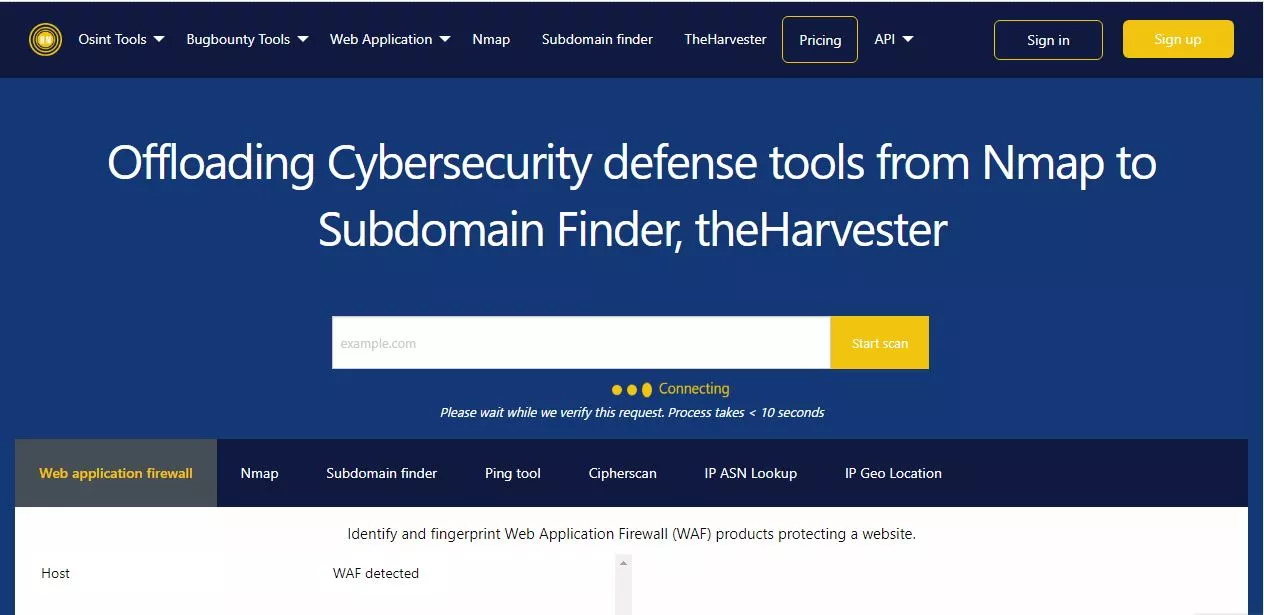 Spyse
Spyse is a powerful tool for anyone looking to explore subdomains online. It provides a comprehensive database of subdomains for any domain name, making it easier to identify any potential vulnerabilities or security risks associated with a website. Whether you're an entrepreneur looking to keep your website secure, a security analyst searching for potential threats, or a developer trying to find subdomains associated with your website, Spyse is an invaluable resource.
Its advanced search features and easy-to-use interface make finding subdomains associated with any domain name simple, and its vast library of data ensures you'll get everything important. Best of all, Spyse is updated regularly, ensuring you can access the latest information about subdomains online.
Netcraft
Netcraft
is a highly regarded subdomain finder that has been utilized by individuals and businesses for over two decades. This unique tool is particularly useful in identifying the different subdomains that exist within a domain, thereby providing valuable insight into a website's overall structure. By providing a comprehensive overview of a domain's subdomains, Netcraft allows users to make informed decisions about optimizing their website's performance, security, and search engine rankings. Additionally, this tool has been widely regarded for its accuracy and reliability, making it a trusted resource for web developers, security analysts, and SEO marketers. Overall, Netcraft is an invaluable asset in navigating the complex world of online domains and should be considered a staple in any web professional's toolkit.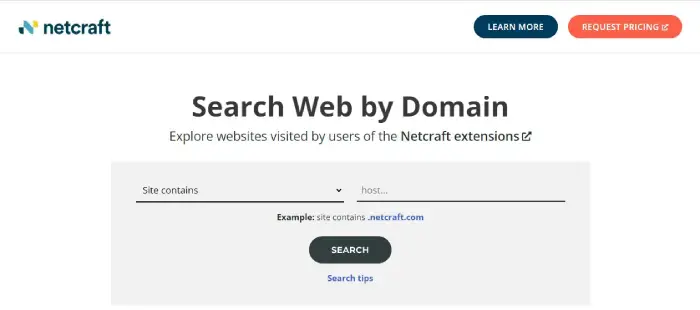 Tools to View Subdomains of a Domain
As the internet grows, so does the number of subdomains associated with a single domain. Whether you're a security researcher or just someone looking to explore a website, knowing how to find all subdomains of a domain can come in handy. Luckily, there are numerous tools available that can help you accomplish this task.
Some of the best include Sublist3r, Knockpy, and Amass. Each of these tools has unique features and benefits, but they all serve the same purpose – to give you a comprehensive list of subdomains associated with a particular domain. With the right tool in your arsenal, exploring the vast world of subdomains has never been easier.
Why Should You Use Subdomain Finder Tools?
It's crucial to keep one step ahead of the competition in the wide and constantly increasing world of internet commerce. Utilizing tools to locate subdomains is one method to achieve this.
Finding subdomains of a domain is made possible by these tools, which is beneficial for several reasons. For instance, using subdomain locator tools, you may identify hidden pages or directories on a website that might not be reachable from the main domain.
This can assist you in identifying weaknesses so you can address them before they worsen. Additionally, having a thorough grasp of a domain's subdomains may be beneficial for SEO since it helps you comprehend the general architecture of the website.
Conclusion
In conclusion, knowing how to find subdomains of a domain is important to know for both individuals and website developers. To determine whether or not you have the right URL, it is crucial to understand the many sorts of subdomains that may be found.
Sites like DNSdumpster and Netcraft are also helpful for those wishing to watch prospective suspects visiting their websites. Tools like Sublist3r or Aquatone may be immensely helpful in helping businesses find out what other publicly accessible domains are linked to their own to aid those who require additional information or in-depth investigations.
Subdomain finder tools are crucial for staying one step ahead regarding security and risk assessment reviews, so understanding how they work and why you should use them is essential for any user who wants to remain up-to-date and secure online.