How to Create a Subdomain in Cpanel? | All you need to know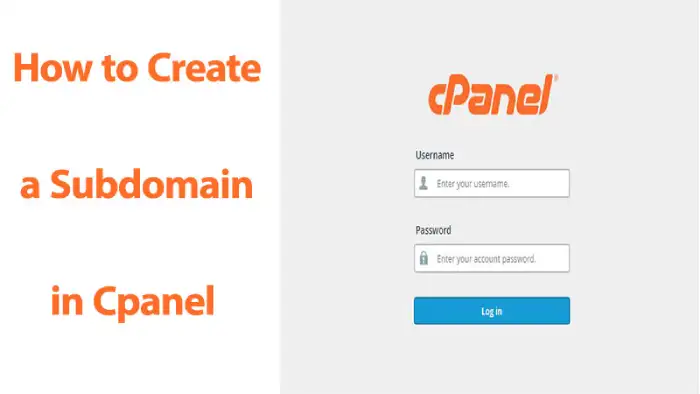 Are you trying to create a subdomain in cPanel? A subdomain is a way of organizing your content into different sections for easier access and navigation. With the help of subdomains, you can guide your web visitor toward specific pages on your website. Creating a subdomain in cPanel is quite simple, and with this post, we'll walk you through how to set one up quickly and easily!


What is Subdomain?
A subdomain is a component of a larger domain name, typically represented by a series of words or phrases separated by periods. The subdomain appears at the beginning of the full domain name and can be used to delineate specific areas of a website or network.
Subdomains are commonly used to organize content, provide additional functionality, or offer a localized experience to visitors. For example, the subdomain "blog" could be used to host a blogging platform associated with a larger website.
Using subdomains provides a more flexible and scalable approach to managing complex websites and online resources. Understanding the role of subdomains is crucial for web developers and website owners who want to optimize their online presence.
How to create a subdomain in cPanel?
Creating a subdomain on cPanel is a relatively simple process. Firstly, log in to your cPanel account and find the "Domains" section. From there, select the "Subdomains" option and enter the desired name of your subdomain. Next, choose the domain under which you want to create the subdomain, and cPanel will automatically fill in the document root for you.
You can also customize this document root if you wish. Once you have entered all the required information, click "Create," and your subdomain will be set up. This step-by-step process ensures that you can easily create subdomains for your website without any hassle.
Step 1:

Step 2:
Step 3: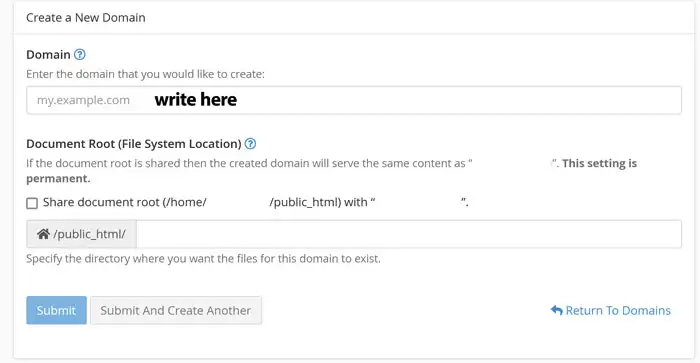 Conclusion
In conclusion, creating a subdomain in cpanel is easy, even for beginner website owners. After creating and naming the subdomain, you can begin building and configuring the content you wish to host. The most important aspect when creating a subdomain is ensuring that each component of the name is formatted correctly before publishing.
Taking your time with this process ensures that the domain name will work well when accessed. Additionally, always double-check your changes before you take the step to publish them to ensure accuracy. Now that you have a better idea of how to create a subdomain in cPanel, why not give it a go? Let's learn how to create our subdomain on cPanel and get started with our first website!