What is the 403 Error and How to Fix 403 Forbidden?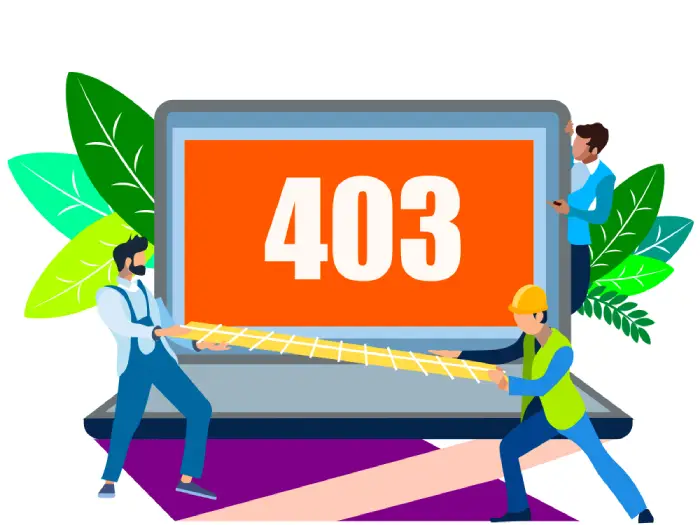 Are you frustrated with trying to fix 403 forbidden errors on your website? You're not alone. Many users experience these errors, but correcting them can seem like a daunting task. Fortunately, there are easy steps that can help you quickly resolve this frustrating issue and get back to working on your site.
In this comprehensive blog post, we'll provide you with detailed step-by-step instructions on how to effectively diagnose and troubleshoot those frustrating 403 Forbidden errors. By following our expert guidance, you'll be equipped with the knowledge and tools to confidently resolve these issues and get your website running smoothly again in no time! So, let's dive in and ensure your site stays error-free for a seamless user experience.
What is a 403 Forbidden Error and why it occurs
Have you ever tried to access a website and received a message that says "403 Forbidden Error"? If so, you're not alone. This error occurs when the website server has denied your access to a particular page or resource. The reasons for this can vary. For example, the website may require a username and password, and if you don't have the proper credentials, you won't be able to access the page.
Other times, the website owner may have restricted access to certain parts of the site for security or privacy reasons. Whatever the cause may be, encountering a 403 Forbidden Error can be incredibly frustrating. This error message acts as a barrier, preventing you from accessing the valuable information you require and leaving you with a sense of longing and curiosity.
Recommended solutions to fix the 403 Forbidden Error
The 403 Forbidden Error can be a frustrating obstacle for website owners and users alike. Fortunately, there are several effective solutions to this problem. One common cause of the error is incorrect file permissions, which can be fixed by adjusting the permissions settings on the affected files.
Another solution is to clear your browser cache and cookies, which can sometimes resolve the issue. If these methods do not work, it may be necessary to check for configuration errors or contact your hosting provider for assistance. With these recommended solutions, you can quickly and easily solve the 403 Forbidden Error and get back to using your website with ease.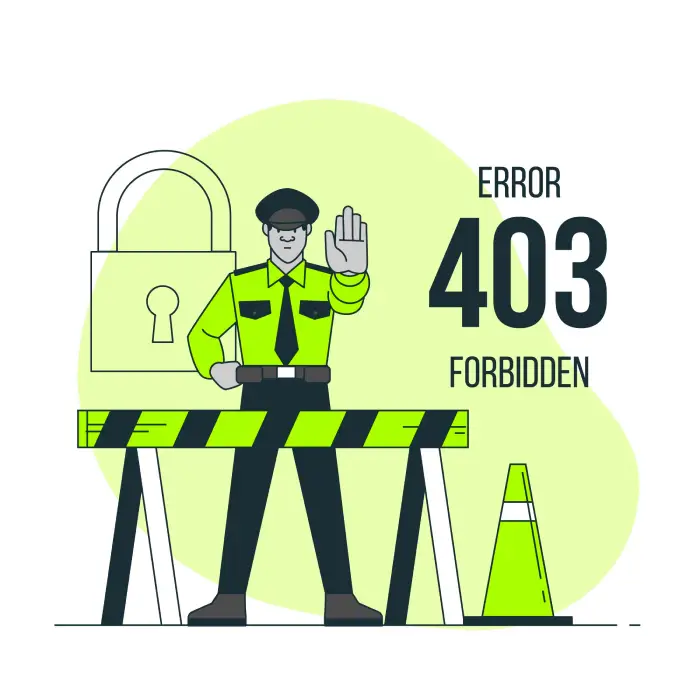 * Check for correct website URL
Have you ever experienced a 403 Forbidden error while browsing a website? It's a frustrating experience when you can't access the content you want. One common cause of this issue is an incorrect website URL. Fortunately, fixing this problem is quite simple. Just double-check the URL you typed in, making sure it's correct and complete.
If everything looks good, give the website a few minutes and try accessing it again. If the error persists, you can consult online resources on how to fix 403 Forbidden errors. Remember to always check your website URL before accessing any page to avoid errors!


* Check for file permission differences
File permission differences can be a headache when trying to access a document or file on your computer or server. Sometimes you may encounter a 403 forbidden error, which means that there is an issue with the permissions that are set for that specific file.
Luckily, there are ways to check for these differences and resolve the issue. Start by ensuring that you have the proper access credentials and check the ownership of the file. Next, examine the permissions and make sure they allow for the type of access you need.
If all else fails, you may need to consult with a system administrator or IT professional to get to the bottom of the issue. With a little detective work and some technical know-how, you can get rid of those pesky 403 forbidden errors and gain access to your files once again.


* Change the file permissions to proper level
When accessing a website, encountering a 403 Forbidden error can be frustrating and confusing. This error message occurs when the server denies access to a certain resource due to incorrect file permissions. Changing these file permissions to the proper level can fix the problem.
Fortunately, with a bit of knowledge and effort, this is a relatively simple task. By ensuring that directories have the correct permission levels, you can gain access to restricted areas of the website and have a seamless browsing experience. In this way, changing the file permissions can be an important and effective step for troubleshooting your website.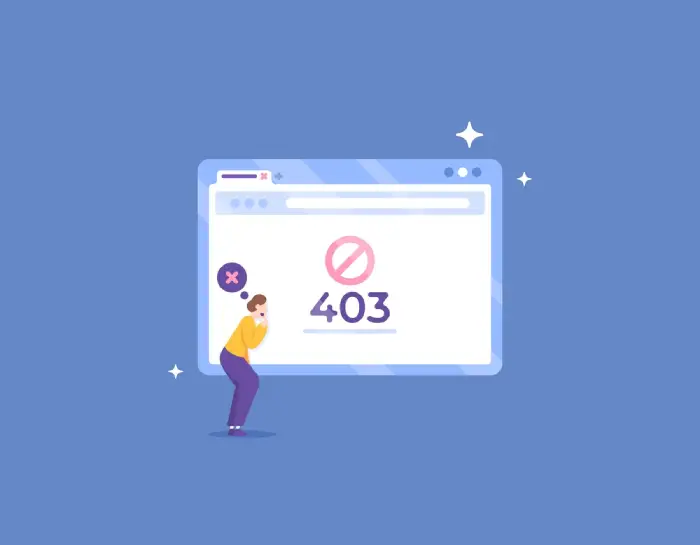 * Clear browser cache/Cookies or try using different browser
When you come across a 403 forbidden error message, don't panic! There's an easy solution that you can try before reaching out for technical support. Clearing your browser cache/cookies or using a different browser can work wonders in solving this problem.
Sometimes, the cached data in your browser can clash with the server and cause a 403 forbidden error to occur. By clearing your browser cache, which stores temporary files and data, you can eliminate the possibility of outdated information and ensure a refreshed browsing experience.
This process involves removing stored website data, such as images, scripts, and cookies, allowing your browser to retrieve the most up-to-date content from websites. So, whether you're troubleshooting website issues or simply wanting to access the latest updates, clearing your browser cache is an effective way to ensure optimal browsing performance Alternatively, using a different browser can also help as it doesn't store the same cache data as your regular browser. So, the next time you encounter a 403 forbidden error, remember to give these tips a try first!


Troubleshooting steps if none of the above solutions work
One common error is the 403 forbidden message, which can be quite frustrating. However, with patience and a few troubleshooting steps, you may be able to remove it and finally get back to using the site.
Some recommended steps include disabling any browser extensions or add-ons, clearing your cache and cookies, and checking for any updates to your operating system or browser. If all else fails, reaching out to the website's support team may also help you find a solution. how to get rid of 403 forbidden in future.
How to get rid of 403 forbidden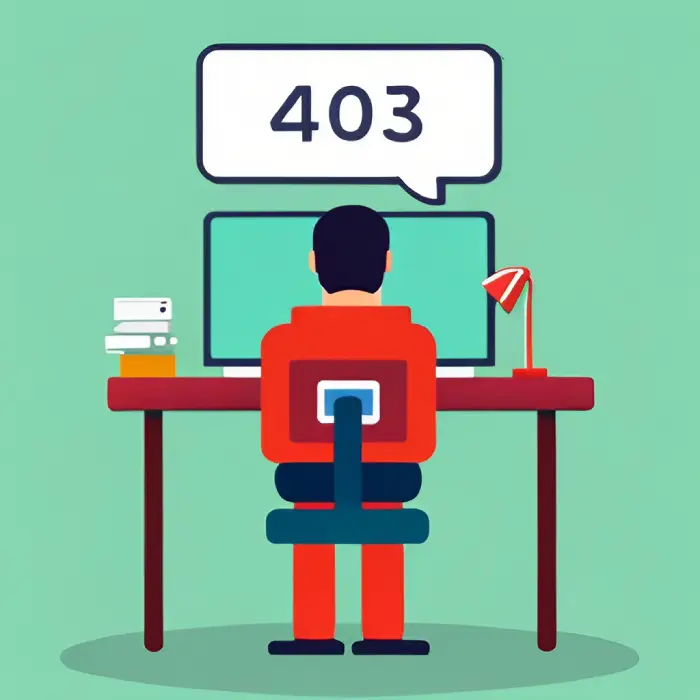 Getting a 403 forbidden error while browsing can be frustrating, especially if you don't know how to fix it. However, there are several things you can do to prevent this error from occurring in the future. First, make sure that you have the necessary permissions to access the website or web page you are trying to access.
This means checking your login credentials and ensuring that you have the correct access rights. Additionally, clear your browser cache and cookies regularly to avoid any issues that may arise from outdated data.
Finally, make sure that you have installed the latest updates and patches for your web browser and operating system to ensure that you have the most up-to-date security features available. By following these simple steps and implementing the necessary measures, you can effectively steer clear of the frustrating 403 Forbidden error.
As a result, you'll be able to indulge in seamless browsing experiences, free from any hindrances or interruptions. Say goodbye to the inconvenience and embrace a smoother online journey every single time.
Conclusion
In conclusion, 403 Forbidden Errors usually occur due to incorrect file permissions, invalid URL, or an issue with your Web server. Thankfully, there are several solutions which can help you fix the error. Even if none of the solutions mentioned above works for you, there are some troubleshooting steps that can be tried.
It's important to remember that continual monitoring of the system would be beneficial in order to prevent such 403 Forbidden errors from recurring. Security measures like a firewall should also be implemented as it will allow you to guard your website against malicious activities that could otherwise lead to such errors.
Adhering to all these precautionary measures is essential in order ensure that any potential issues get fixed before they become a problem for your website users.