How to Increase WordPress Website Speed? (With Plugin and Without Plugin)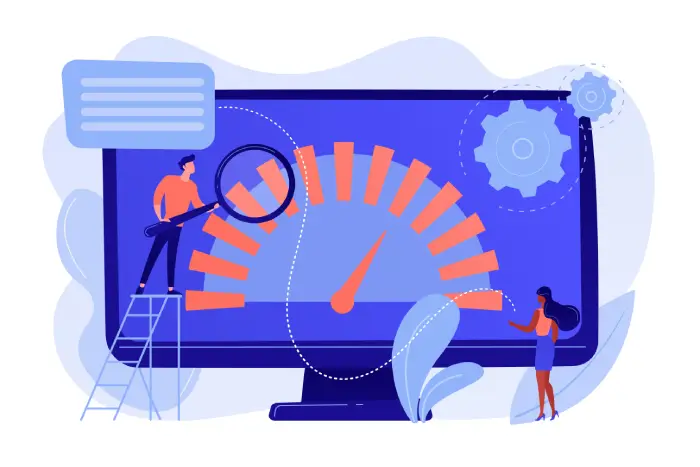 Why is WordPress speed important?
As an integral element of user experience, the speed at which your WordPress website loads can make or break the success of your online presence. The importance of a fast-loading website must be balanced, especially when engaging visitors and maintaining their interest in your content.
Slow load times can lead to higher bounce rates, lower conversion rates, and a general decrease in overall user satisfaction. With increasing expectations for fast internet speeds and ever-shortening attention spans, increasing your WordPress speed is imperative.
Whether optimizing images, minimizing code, or leveraging caching plugins, improving your website's speed can make all the difference in converting casual visitors into loyal customers. Ultimately, by prioritizing website speed, you'll improve user experience and increase the chances of achieving your online goals!


How to Increase WordPress Website Speed Without Plugin?
When it comes to WordPress website speed, a fast-loading website not only improves user experience but also helps with SEO ranking. While many may turn to plugins for quick solutions, increasing WordPress website speed without plugins is possible. First, optimize images by compressing them and minimizing their size.
Caching can also help reduce loading time. Another important factor is a clean and organized code. Removing unnecessary code and scripts can significantly improve speed. Above all, ensure that your website is hosted on a reliable and fast server. By taking these steps, you can increase WordPress website speed without additional plugins.
Consider using a content delivery network (CDN). A CDN allows your website files to be hosted on multiple servers worldwide. This ensures that users in different parts of the world can access the same information faster and with less latency. Implementing a CDN can significantly reduce loading time for WordPress websites.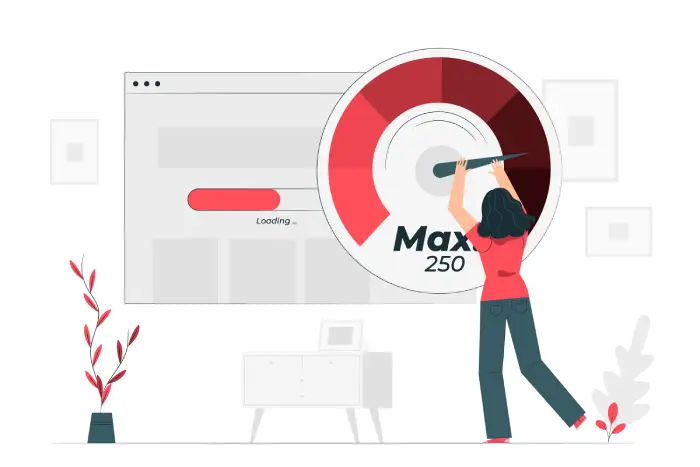 How to Increase WordPress Website Speed with Plugin?
Optimizing websites' performance has become imperative as more businesses take their operations online. There are several ways to increase WordPress website speed, from adding caching mechanisms to optimizing images and code. However, using plugins remains the easiest and most effective.
Installing plugins designed to enhance website speed can significantly reduce loading times, improving user experience and increasing search engine rankings. Some recommended plugins include W3 Total Cache, WP Fastest Cache, and WP Super Minify. Increasing WordPress loading speed is essential for meeting today's digital demands, and integrating these plugins can be highly beneficial.
Another way to improve WordPress loading speed is by optimizing images and code. Images can take up a lot of space on websites, but they can be optimized using compression techniques. Reducing the file size without compromising image quality will help to reduce page loading time. Additionally, minifying a website's HTML, CSS, and JavaScript code can help increase its loading speed and performance. Using these techniques, WordPress websites can be optimized for loading speed while maintaining their visual appeal.
If you want to know
how to minify javascript and css
click and learn it on the other article.
How to Increase WordPress Website Speed in Mobile?
The ever-growing use of mobile devices for browsing websites has made it crucial for website owners to prioritize the loading speed of their websites on mobile devices. A slow website can lead to a high bounce rate, ultimately causing a significant impact on the website's traffic and customer acquisition efforts. Therefore, increasing your WordPress website's loading speed becomes crucial for any website owner. You can increase the speed of your WordPress website through various optimizations, ranging from optimizing images to minimizing the use of plugins, optimizing databases, and implementing a caching solution. By taking these steps, you can ensure that your website loads quickly on mobile devices, resulting in satisfied users and a better mobile browsing experience.
Another important factor to consider when improving your WordPress website's speed is choosing the right hosting plan. Different hosting plans come with different features and specifications that can affect the loading speed of a website, so it's essential to choose the right one for your business needs. You can also use various types of content delivery networks (CDN) that allow you to serve your content from multiple locations, thus reducing the loading time.
You want a detailed analysis of your website's performance and loading speed on desktop and mobile devices. In that case, you can also use various tools like Google PageSpeed Insights and GTmetrix. These tools will provide an overview of how fast your website loads and what can be done to improve it further.
By using these tips, you can easily optimize the loading speed of your WordPress website and ensure that you are providing a better user experience for your visitors. Whether it's optimizing images, minimizing plugins, or choosing the right hosting plan, there are various steps you can take to make sure that your website loads quickly and efficiently on all devices.
While there are many ways to speed up your WordPress website, it's important to note that optimizing a website takes time and effort. It can take days or weeks to see the impact of your tweaks, so be patient and don't give up! With the right strategies and dedication, you can ensure your WordPress website runs smoothly and efficiently for all users.
Remember to keep track of your website's performance to see if there are any further areas for improvement. This way, you'll be able to ensure that your website continues to load quickly on desktop and mobile devices. With a few simple steps, you can ensure that your WordPress website runs fast and efficiently, providing the best possible experience for your visitors.
Plugins for Increase WordPress Speed
As the popularity of WordPress continues to rise, website owners and developers are constantly searching for ways to optimize the platform. One notably effective method is utilizing plugins that improve website speed and performance. Several options come to mind when naming the top plugins available to speed up WordPress. The choices are plentiful, from caching plugins like WP Rocket and W3 Total Cache to image optimization plugins like ShortPixel and Imagify. Each plugin brings unique strengths and features, designing a tailored approach to website speed that suits your specific needs and preferences. By taking advantage of these top-rated options, you can significantly enhance performance, boost traffic rates and ultimately establish a stronger online presence.
No matter the plugin you select, there are a few simple steps to obtain optimal website speed. Before installing any plugins, it is important to ensure that your theme and code base have been updated. This includes ensuring that all of your plugins are up-to-date as well. Additionally, compressing images before uploading them can help reduce page loading time. Finally, using a good hosting provider with a reliable server can ensure website speed and performance are as optimal as possible.


Conclusion
In conclusion, optimizing your WordPress website's speed is a vital element that should be addressed to provide your users with an exceptional browsing experience. And while there are different ways to speed up your website, some basic steps can be taken to get you started. Firstly, optimize your images and compress them to ensure faster loading times. Caching plugins, reducing HTTP requests, and minimizing code files can improve your website's speed. Additionally, choosing the right web host and regularly monitoring and auditing your site's performance is crucial. By following these tips and keeping a watchful eye on your website's speed, you can ultimately deliver a seamless browsing experience to your audience.