What is a Premium Domain Name? All you need to know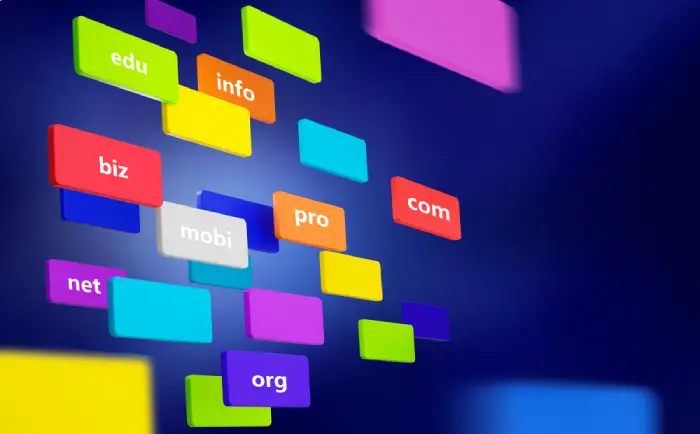 What is a Premium Domain?
When it comes to building a brand online, the domain name you choose can have a significant impact on your success. A premium domain is a highly sought-after domain that typically has a short, memorable name and a high market value. These domain names are valuable because they are easy to remember, brandable, and can generate organic traffic. Purchasing a premium domain name may require a significant investment but can lead to increased recognition, authority, and credibility for your website. On the other hand, a poorly chosen domain name can hurt your online presence and make it harder for your target audience to find you. As such, understanding what a premium domain is and why it's essential to invest in one is critical to the success of your online business.
When selecting a domain name, there are some important factors to consider such as length and keywords. Short domains are better for branding since they're easier to remember and type. Keywords help with SEO and should be related to your business or brand in order to get more organic traffic from search engines. Furthermore, you should also check if the domain is available before making the purchase. In order to maximize the potential of your online presence, you should consider investing in a premium domain name that is both short and keyword-rich.


What Makes a Domain Name Premium?
A premium domain name is the holy grail for many businesses, as it can instantly add credibility and value to a brand. But what exactly makes a domain name premium? Is it the length, the keywords, or the domain extension? While these factors certainly play a role, there are other less tangible elements that can elevate a domain to premium status. One of these is memorability – a name that is easy to remember and spell can make it easier for customers to find and remember your brand.
Another factor is relevance – a domain name that reflects your business' niche or target audience can convey expertise and authority. Lastly, scarcity can also increase the value of a premium domain – a rare or highly sought-after name can make your brand stand out and even command a higher price if you choose to sell in the future. Understanding these qualities can help you evaluate and choose a premium domain name that will help you achieve your business goals.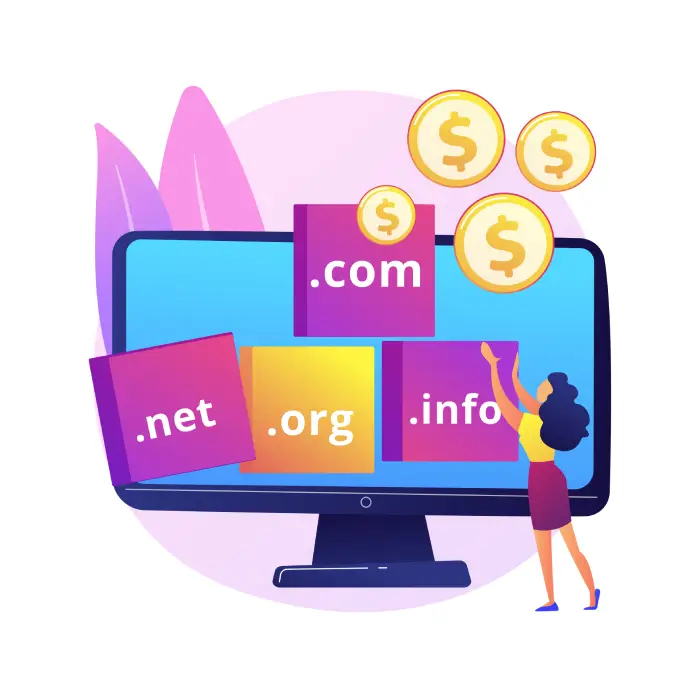 Premium Domain Example
Until here you know what is a premium domain and what makes a domain premium; Premium domain names are highly sought after due to their exclusivity, value, and potential for branding. The possibilities are endless when it comes to premium domain examples, ranging from one-word domains like Apple.com and Facebook.com to brandable domain names like Harrys.com and Glossier.com. These premium domains are not only memorable but also convey a sense of trust and authority in their respective industries. They have the potential to drive high traffic and generate revenue, making them invaluable assets for businesses and entrepreneurs. Investing in a premium domain is a wise decision for those looking to establish a strong online presence and stand out from the crowd.


How to Buy Premium Domain Name?
Securing a premium domain name is a strategic investment for any business or individual who wants to establish a strong online presence. However, the process of obtaining one can be daunting, and requires a level of understanding about the complexities of the domain name market. Firstly, it is important to conduct thorough research to determine the market value and availability of the premium domain name you desire. You can use tools like GoDaddy, Domain.com, and Namecheap to search for potential names. Next, connect with a reputable registrar who is experienced in working with premium domain names. They'll guide you through the negotiation and acquisition process. Be prepared to invest a significant amount of money as premium domains are often sold for high prices. Ultimately, purchasing a premium domain name requires thoughtful research, expert guidance, and a willingness to make a financial commitment – but the payoff of owning a memorable and reputable web address is certainly worth it.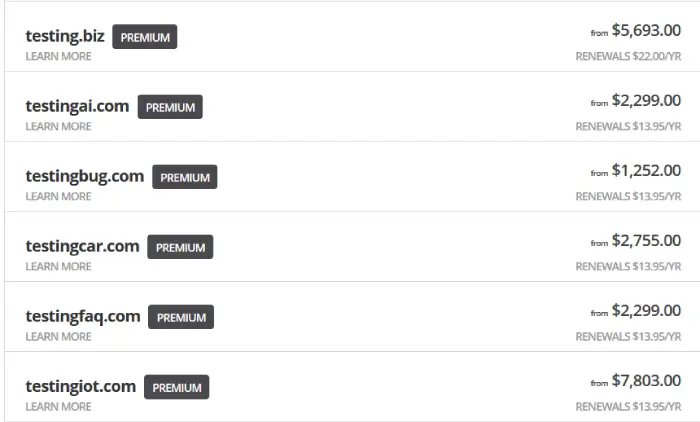 Conclusion
In conclusion, it is clear that Premium Domain names offer a valuable advantage for businesses seeking to establish their online presence. With their catchy and memorable names, these domains bring a certain level of credibility and prestige to a website, which can be invaluable in attracting customers and building trust. Of course, securing a Premium Domain requires a significant investment, but for those who are serious about making an impact in the digital sphere, the benefits far outweigh the costs. Ultimately, the decision to invest in a Premium Domain comes down to a business's goals and priorities. However, for those who are looking to establish themselves as a leader in their industry, a Premium Domain may be one of the best investments they can make.