What is Jetpack in WordPress? | How to install Jetpack in WordPress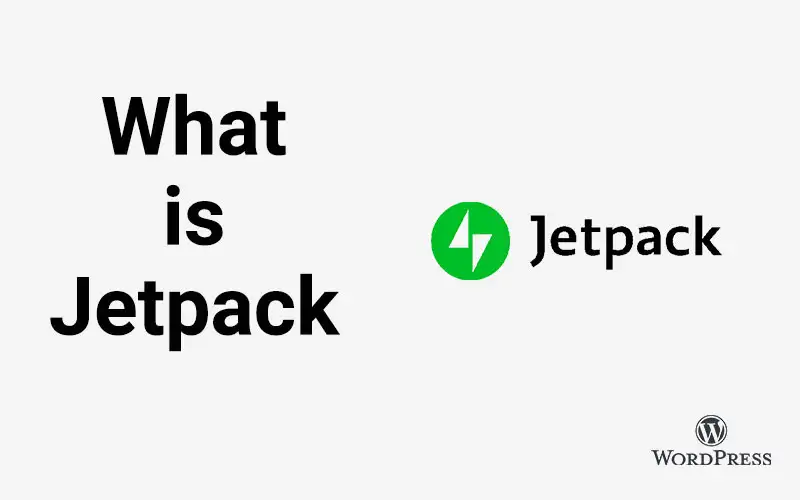 Jetpack is one of the most popular WordPress plugins that you can find out there. If you currently manage a WordPress website, consider installing this plugin.
That's because it can assist you in enhancing the performance and security of the website. On top of that, the Jetpack plugin can also help you take your marketing efforts to the next level. Continue to read, and we will share more details on what is Jetpack for WordPress all about.


What is Jetpack?

As the very first thing, let us understand what Jetpack is and what it can do. Jetpack is a WordPress plugin or toolkit that can help you speed up your website while enhancing its security. For example, this plugin can secure the logins of your website while providing added protection against brute force attacks.
Installing this plugin allows you to deliver fast page loading times to your visitors. That's because a content delivery network backs up Jetpack. This will eventually help you with your SEO efforts. You can enhance the traffic that comes to your website while experiencing automated social sharing.

Now you know what is Jetpack for WordPress is all about. Regardless of the nature of the WordPress website you have, you should consider getting this plugin installed. It is a comprehensive tool that can assist you with boosting security, increasing your website traffic, and enhancing the website's design. You can feel confident about the performance of your WordPress website when this plugin is installed.


What does Jetpack do?

While keeping the knowledge that you have on what is Jetpack in WordPress all about, let's look at the functionalities you can get out of it.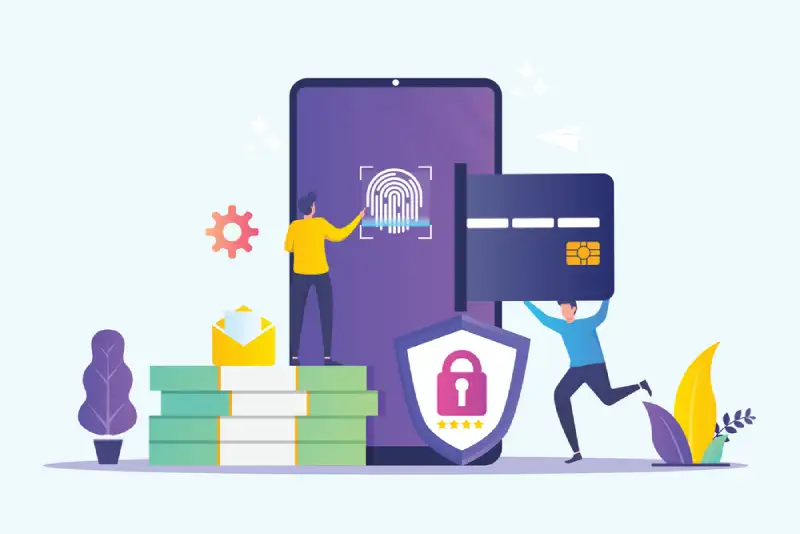 – It can automate security threat scanning

One of the main reasons you should learn about the Jetpack plugin is that it can automate the security threat scanning process.
We are living in a world where websites are often subjected to hacking attempts. However, monitoring the website's security is something you need help doing. This is where you should think about automating it. A plugin such as Jetpack will be able to offer much-needed assistance with it. You need to keep the plugin active, and it will actively monitor for threats.


– It can take backups of your website

Another reason to understand what is Jetpack plugin all about is that it can automate the backup-taking process of your website. You have loads of valuable data and information on the website. Losing such data is something other than what you can afford.
This is why you must be mindful about taking backups of the website. The Jetpack plugin offers real-time and automated website backups. As a result, you don't need to worry about anything. You can do it with just a single click when you need to restore from a backup. This can be a handy feature available to e-commerce websites.
If you want to know about the pros and cons of serverless computing (completely), click here.


– Customize the search for website visitors
One of the most powerful features of the Jetpack plugin is that it allows you to customize the website search for visitors. When a person comes to your website, he/she would be interested in finding what is needed within the shortest possible time.
This is where Jetpack's customizable search option can help. Hence, anyone who is looking for what is Jetpack plugin used for must keep this in mind. You can let the visitors instantly find what they want through this plugin. This can help you enhance the overall customer experience you deliver.


– Upgrading the SEO score
Another main thing about what Jetpack does is that it can complement your SEO efforts. Search engines give priority to websites that deliver a better overall customer experience.
This is where the Jetpack plugin can help. You will be able to get a boost on your website by checking the overall performance of your website with Jetpack.
On top of that, you can also get assistance with making quick improvements on the site. It can effectively optimize your website's CSS structure, improving the page image loading times.


– It offers useful statistics related to traffic growth
You will also be able to use Jetpack as an analytics tool. If you want to know what does Jetpack do in WordPress? This is something to keep in mind.
Through Jetpack, you can easily determine the total number of visitors who visit your website. Apart from that, you can also understand their source of origin and the nature of the content they are reading on the website. You can also use this tool to learn about your top pages, posts, social media follows, visitor location, and many more.



How to install Jetpack in WordPress

Let's now look at the steps you need to follow to install the Jetpack plugin on your WordPress website.

✅ Go to the Admin Dashboard of your Jetpack website.

✅ Click on Plugins.

✅ Click on the "Add New" button.

✅ Search for Jetpack.

✅ Click on the "Install Now" button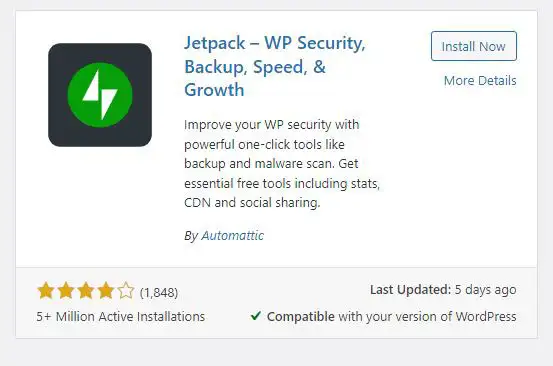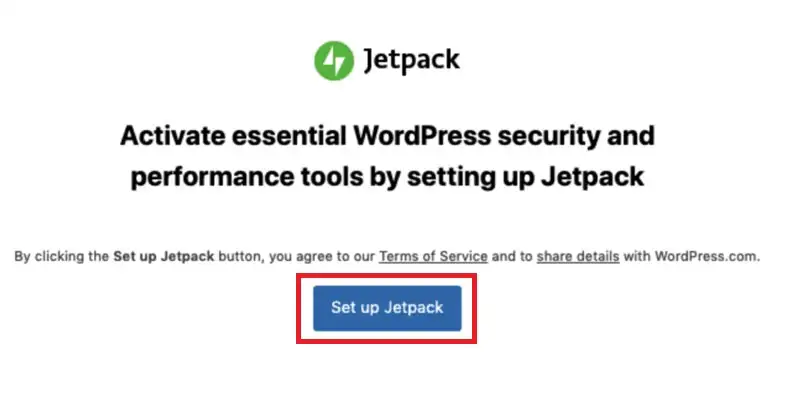 After installing, you will need to hit on the Activate button. This will enable the Jetpack plugin on your website. You can start with the free plan by clicking on the "Set up Jetpack" button.


Conclusion
As you can see, Jetpack is one of the most powerful plugins available for your WordPress website. Take a look at this plugin if you are managing a WordPress website.
As you can see from the things we mentioned on What is Jetpack plugin all about, it will help you to get work done that is completed by numerous plugins. It is worth having this plugin and make your life easy while enhancing the future betterment of your website.