What is the metaverse and how does it work?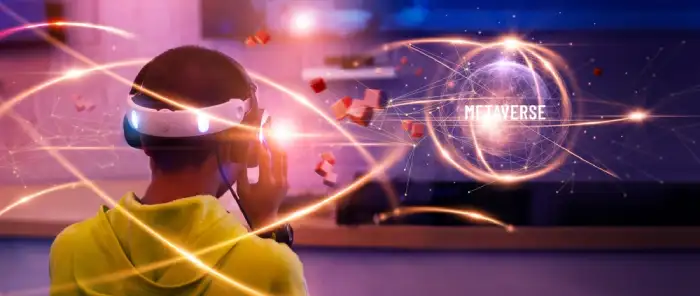 Have you ever heard of the Metaverse? It's a concept gaining much traction in the tech and gaming worlds, but many need clarification on what it is. Popular culture has portrayed the Metaverse as an immersive virtual world parallel to ours.
But behind this notion lies a vast technical landscape with possibilities for creating interactive digital experiences. In this blog post, we delve into what constitutes the Metaverse – its definition, current state, and how it will shape our future — so you can get up-to-speed on this rapidly evolving universe! Continue the article to learn about What is the metaverse exactly.
What is Metaverse?
What is the metaverse and how does it work? Using software development technologies, it is an emergent reality that was constructed in 3D to create a revolutionary digital place for social interaction. Users of a metaverse may benefit from immersive experiences, remote collaboration with other people or groups, data visualization, interactive learning settings, and more. To help you better grasp the Metaverse's possible applications, we shall define the term and go over how it functions in this blog article.


How does Metaverse work?
A virtual environment produced by the collision of actual and virtual reality is referred to as the metaverse. The emergence of virtual reality technology has given rise to the idea in recent years. People exist as avatars or digital versions of themselves in the Metaverse, which is a virtual world created by computers.
The Metaverse functions similarly to the internet in that it connects virtual environments that may be accessed from many platforms. Users may walk around these areas, interact with other people, and partake in a variety of activities including shopping, socializing, gaming, and learning. The Metaverse offers practically endless options. The distinction between the physical world and the Metaverse will probably continue to fade as technology develops.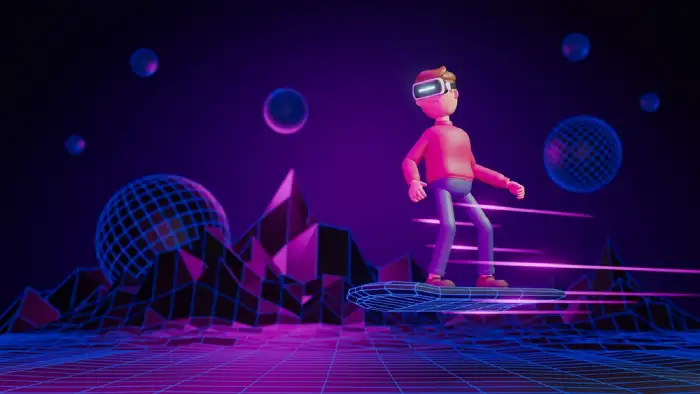 What is the Metaverse used for?
What is the use of metaverse? People may engage with one another and fully immerse themselves in a variety of activities in the Metaverse, a virtual setting. Its main function is to give people a place to engage in activities that are impractical in the real world. For instance, it enables individuals to go to virtual events, play games, buy virtual items, communicate socially, and do business. The healthcare, educational, and entertainment sectors are just a few of the businesses where the metaverse has promise. It may be utilized in healthcare for remote medical operations, virtual consultations, and rehabilitation programs. It may be used by educational institutions for distance, instruction, and experiential learning. Finally, the Metaverse can also serve as a platform for creating new forms of entertainment, including virtual theme parks, movie experiences, and interactive gaming.


pros and cons of the Metaverse
The concept of the Metaverse has taken the internet by storm, promising a virtual world that operates parallel to the physical one we currently inhabit. While it brings with it the potential for incredible possibilities, such as immersive gaming experiences and the ability to attend virtual concerts and conferences, it is not without its drawbacks. One of the main concerns is the potential for addiction and the blurring of lines between real and virtual life. Additionally, the Metaverse raises questions about the regulation and ownership of virtual property and the effects it could have on traditional industries such as retail and real estate. As with any new technology, it is crucial to consider both the benefits and drawbacks before embracing the Metaverse fully.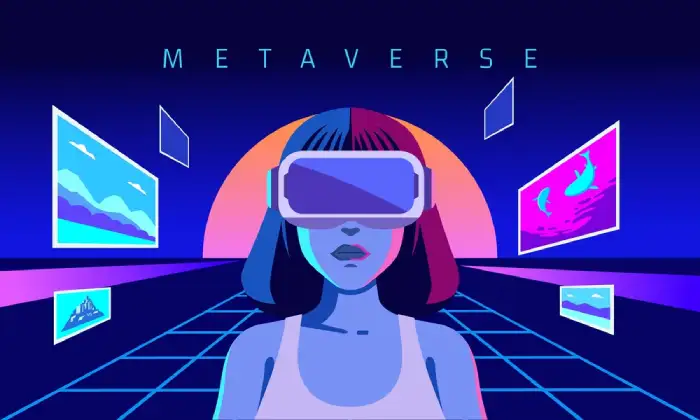 What is the difference between Metaverse and virtual reality?
The terms "metaverse" and "virtual reality" are often used interchangeably but differ. Virtual reality refers to a fully immersive experience where the user feels like they are actually in a different world. On the other hand, the Metaverse refers to a collective virtual space where users interact with each other and digital objects in a shared, persistent environment. It is an interconnected network of virtual worlds that exists beyond any platform. While virtual reality can be a part of the Metaverse, the Metaverse is much more expansive and includes a range of experiences beyond just immersive VR. As technology continues to evolve, the line between the two may become increasingly blurred, but it is important to recognize and understand the differences between these terms.


How to access the Metaverse?
As technology continues to advance, more and more people are becoming intrigued by the concept of the Metaverse. Accessing this fascinating digital realm can seem daunting, but it is within reach. There are several steps that one can take to enter the Metaverse:
Acquiring a suitable device, such as a virtual reality headset or computer capable of running the necessary software, is important.
One must find a metaverse platform as a gateway to this virtual world. Once you have chosen a platform, create an account and download any associated software.
Enter the Metaverse world and explore all it has to offer.
With these simple steps, you, too, can access this cutting-edge technology and experience a new kind of reality.
Developing a Strategy to Optimize Your Experience in the Metaverse
In today's ever-evolving technological landscape, the Metaverse has emerged as a virtual space that promises endless possibilities for individuals and businesses. However, optimizing this experience can prove to be a daunting task without a well-defined strategy in place.
To fully capitalize on the potential of the Metaverse, individuals, and companies need to assess their goals and objectives and understand the target audience and the virtual platform's technical capabilities. By doing so, they can create an effective roadmap that outlines specific steps to ensure their digital presence thrives in the Metaverse. Implementing a robust strategy paves the way for a smooth transition into this dynamic space, positioning individuals and businesses to leverage the Metaverse's full potential for growth and success.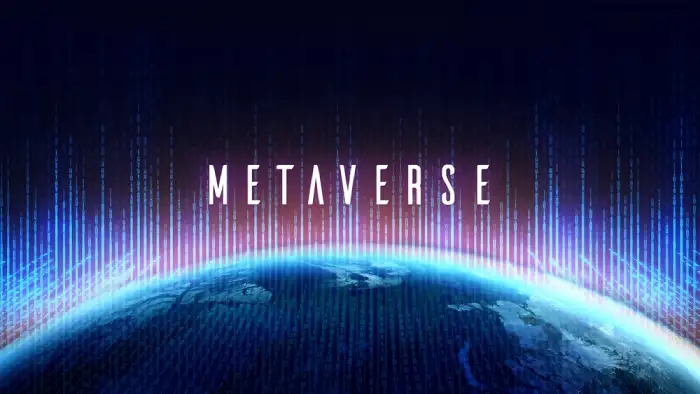 Conclusion
In conclusion, the Metaverse is a very potent and comprehensive online environment that provides unmatched possibilities and allows users to interact with virtual worlds in fresh and important ways. The metaverse can create novel channels for communication between individuals from various backgrounds, opening up new prospects for commerce, entertainment, sociability, and education.
The Metaverse can occasionally be chaotic and lacks security safeguards prohibiting unauthorized entry or intervention, therefore it does have some inherent disadvantages. The advantages of adopting a metaverse, however, outweigh its drawbacks when the proper safeguards and rules are put in place, such as employing user identification processes or using digital currency like Bitcoin.
As technology evolves further and more advanced capabilities become available to us, it's likely that we'll come to rely on these virtual environments as much as we rely on real-world entities today.