What is Top Level Domain (TLD)? Exploring The Most Common TLDs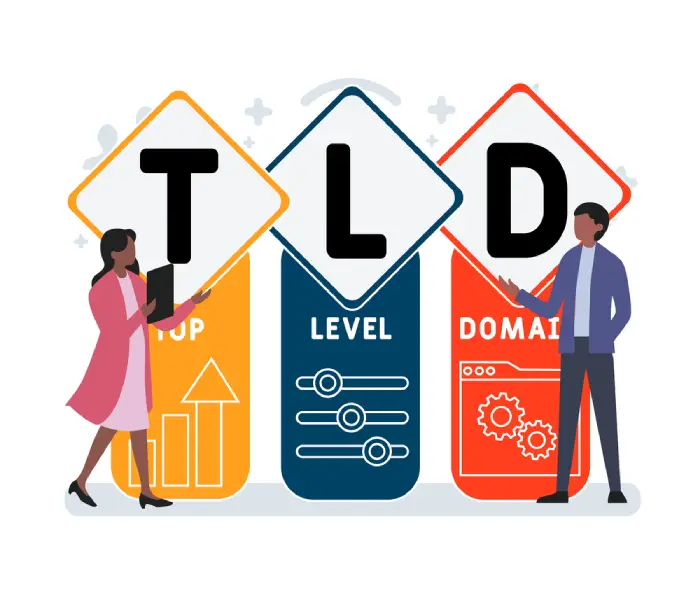 What does TLD stand for? If so, you have come to the right place! TLD is an abbreviation for Top Level Domain used to create memorable names online. This unique naming system allows it to break down a website address into multiple parts to understand more about aspects of the web page. Examples of common TLDs include .com, .org, and .net.
In this blog post, we will discuss all things related to TLD, from what they mean and why they are important, examples of common TLDs as well as some less-known ones, along with tools available online that can help make the process of finding a domain name much easier.
Get ready because by reading on, you'll soon be armed with enough information about top-level domains so that your next website address search will be successful!


What is Top Level Domain?
What is TLD? Many people may need to know what top-level domain (TLD) means. TLD is the last web address or domain name segment that comes after the dot. For instance, in "www.google.com," the TLD is ".com".
In a nutshell, it's the highest domain name level in the internet's domain name system. It serves as an identification label for a website's domain name. Therefore, when someone types a web address, the computer uses the TLD to search for the website's information.


What is Top Level Domain example?
In websites, a Top Level Domain (TLD) is the part of a URL that follows the final dot. It's the suffix that indicates a website's purpose or geographical location. For instance, .com represents commercial businesses, while .org is for non-profit organizations.
Country Code TLDs, or ccTLDs, are also country-specific TLDs, like .uk for the United Kingdom and .au for Australia. Other popular TLDs besides .com and .org include .net, .edu, and .gov. These TLDs help us identify and categorize different websites on the internet and help search engines, and users differentiate between different types of websites. Continue the article To learn the most common examples of top level domain names with their meaning.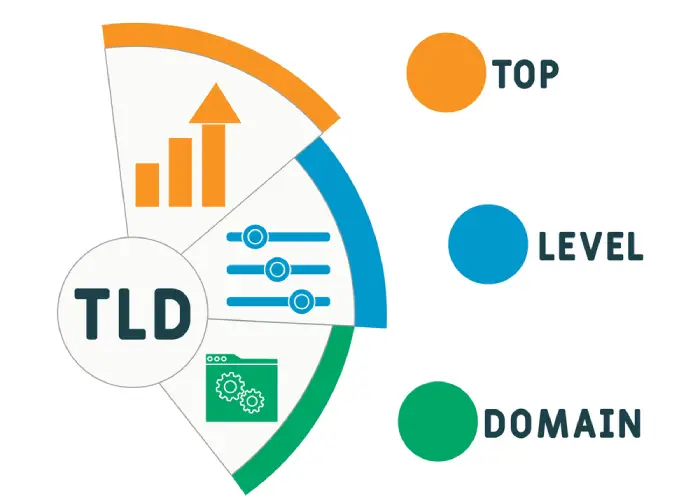 Most common TLDs
Regarding domain names, the top-level domain (TLD) is the part that comes after the dot, such as .com or .org. But what is the most common TLD out there? According to recent data, it's .com by a long shot. More than 50% of all registered domain names use the .com extension. Other popular TLDs include .net, .org, and .co, with many country-specific TLDs such as .uk and .de also ranking high in usage.
However, if you're looking to choose a TLD for your website, remember that choosing one that is relevant and makes sense for your brand or business is important.
Most Common TLD Examples
| | |
| --- | --- |
| TLD | Meaning |
| .com | Commercial businesses |
| .org | Organizations |
| .net | Network Organizations |
| .edu | Educational facilities |
| .gov | Government Agencies |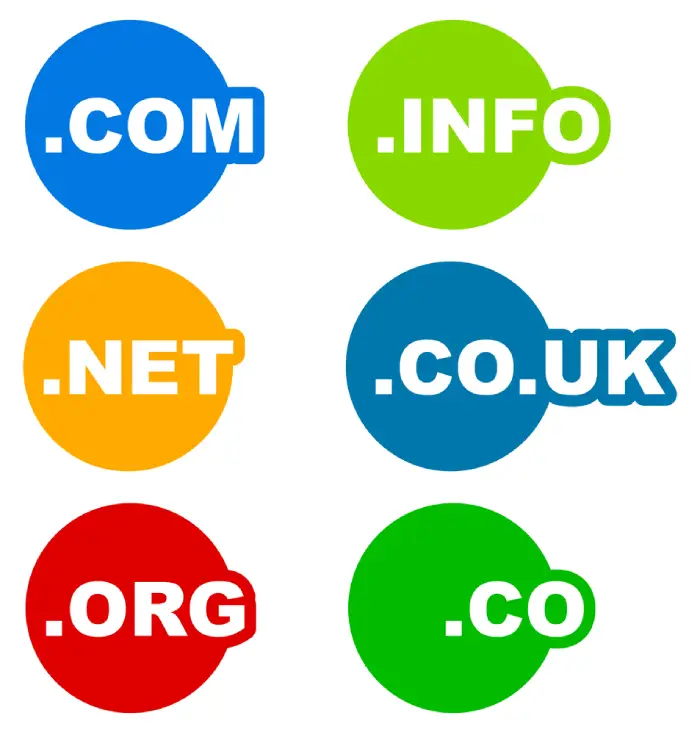 Advantages of using a specific TLD
Choosing the right top-level domain (TLD) is essential to building a website. It adds credibility to your online presence and can attract more traffic to your site. One specific TLD that stands out from the rest is .pro.
The .pro extension is designed for certified professionals, including doctors, lawyers, and accountants. Using a .pro TLD shows your audience that you take your career seriously and are committed to providing top-quality services.
It can also help your website rank higher in search engine results pages (SERPs), giving you a competitive edge in the market. Plus, with a .pro domain, you'll have access to a range of domain names often unavailable with other TLDs. So, if you want to stand out and make a lasting impression on your clients, choose a .pro TLD for your website.


How to register a TLD
If you're looking to register a top-level domain (TLD) for your website or business, there are some important steps you'll need to follow. The first is researching options and choosing a TLD that fits your needs and brand image.
Once you've settled on a TLD, you'll need to find a registrar accredited by the Internet Corporation for Assigned Names and Numbers (ICANN), the governing body for domain name management.
From there, you'll need to provide the registrar with your personal and contact information and pay the registration fees. After completing these steps, you'll officially own your TLD and be ready to build your online presence. While the process may seem daunting, it's essential to building a unique and effective website.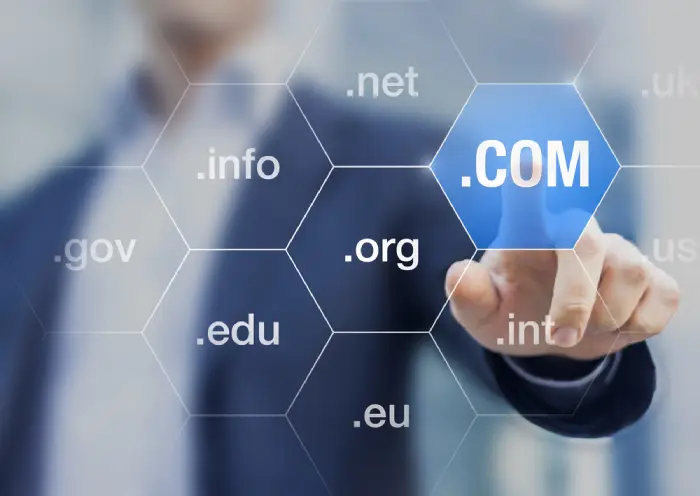 Pros and Cons of Using Different TLDs
The world of domain names can be confusing and overwhelming. One of the many important decisions you'll need to make is selecting a top-level domain (TLD) for your website.
Myriad options are available, from the standard .com and .org to newer options such as .design and .blog. Each TLD has its own advantages and disadvantages, so it's important to do your research and choose wisely.
Some TLDs are more reputable and trusted than others, impacting your site's credibility. Meanwhile, newer TLDs can be a great way to stand out and offer a unique web address, but they may need to be more recognizable and memorable. Ultimately, the choice of TLD comes down to your specific needs and goals as a website owner.

Conclusion
In conclusion, Top Level Domains (TLDs) are important to an online presence and should be chosen carefully. They provide a way for users to identify the purpose or industry they serve easily. By selecting the correct TLD, websites can help target their desired audience better and establish a more professional appearance.
It is highly recommended that businesses familiarize themselves with the different types of TLDs and their chronological history to discern which one is most beneficial for their needs.
Not only can using the correct TLD aid in building a better online presence for your business, but it will also enhance user experience. With this knowledge, businesses looking to establish their online presence will be able to make more informed decisions about which TLD is best for them and how to register it.