What is UX writing and Why is UX writing important?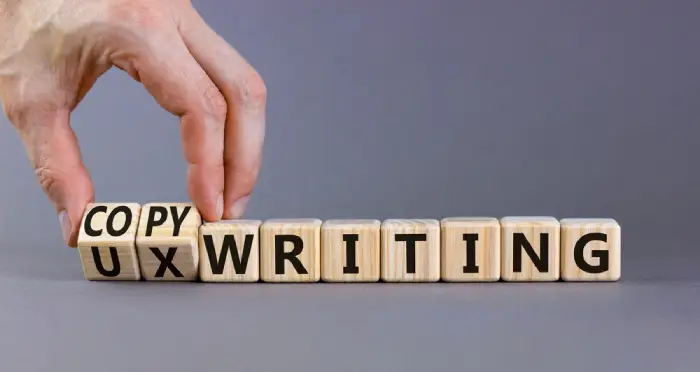 Are you in the process of developing a website or product? Are you looking for ways to improve user experience and make it easier for customers to carry out tasks? Then ux writing might just be the tool you need! UX writers craft paragraph-long messages that make customer interaction with platforms effortless by utilizing engaging language, industry best practices, user-friendly messaging, and other tactics. In this blog post, we'll delve into what exactly is UX writing:
Surveying what a UX writer is and does.
Exploring examples of how successful businesses have implemented this practice.
Examining why UX writing is so important.
Even providing valuable tips on how such professionals can land great positions.
What is UX writing, and why is it important
What is UX writing and why UX writing is important? Users are assisted in understanding and interacting with digital items by writing words. UX writing plays an increasingly important role in website and app development, as it helps to create clearer, more concise messaging and prompts.
So why is UX writing important? Without it, people could find utilizing an app or navigating a website challenging or confusing. This may result in a decline in engagement and, eventually, clientele loss.
By utilizing clear, succinct language, UX writing may help make digital interactions for users more effective, intuitive, and pleasurable. Ultimately, this may result in higher client satisfaction and even better sales. That's why UX writing is such an important factor to consider when designing and developing digital products.


Who are UX Writers, and what UX writer do?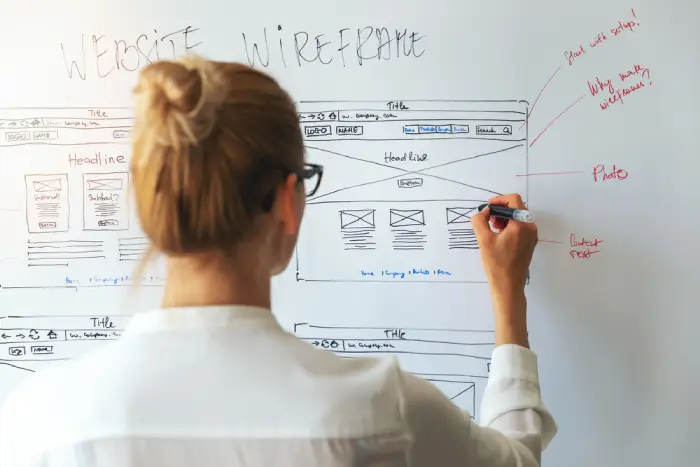 What is UX Writer? Have you ever utilized a website or an app and thought the language could have been clearer or more helpful? UX Writers can help in this situation.
UX writers must carefully craft the language used in digital goods to make them more intuitive and user-friendly. They collaborate closely with designers and developers to ensure that the words on the screen are understandable, concise, and consistent with the user experience.
UX writers play a crucial role in the design of digital products, whether they are responsible for producing error messages, coming up with product names, or developing microcopy. By keeping the user in mind, they contribute to the development of goods that are not only useful but also pleasurable to use.
Examples of UX Writing
UX writing examples showcase how written content can effectively improve user experience in digital products. Every word on a website or app, from error warnings to button labels, may affect how a user interacts with it. The warning when a user enters an invalid password is one well-known instance of UX authoring.
Instead of a generic error message like "incorrect password," UX writing can provide a more helpful and specific message like "Sorry, the password you entered is incorrect. Please try again."
Another example is using conversational and relatable language in chatbots, creating a more natural and accessible user experience. Overall, UX writing examples demonstrate the importance of thoughtful and intentional language in creating a successful digital product.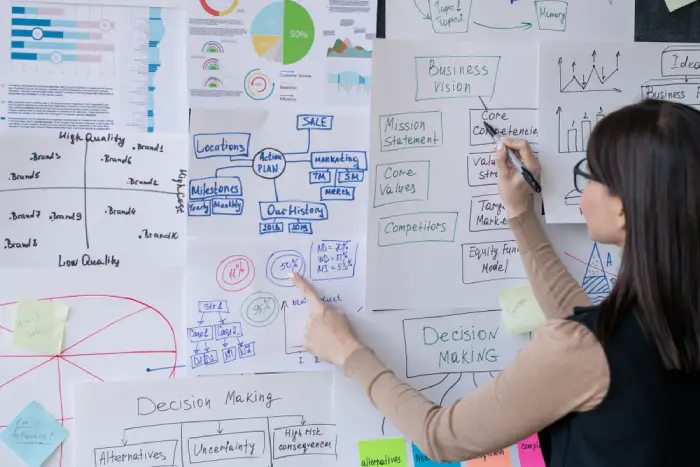 Benefits of UX Writing
The user experience may be significantly improved by creative and effective writing. That is precisely why user experience (UX) writing has grown to be an essential component of modern web development.
Writing for user experience (UX) is all about creating content that provides information and makes it simple for people to move around a website. UX writers can affect consumers' feelings about a product by utilizing clear language and the appropriate cues.
Additionally, they can reduce confusion or aid consumers in understanding complicated ideas, therefore increasing conversion rates. The advantages of UX writing go well beyond just providing a product description.
Every user engagement step with a website or app will reflect its influence. A well-written UX can significantly improve customer satisfaction, making it an essential aspect of all digital products today.
Tips for creating effective UX writing
Effective UX writing is about connecting with your users through your chosen words and phrases. Whether you're working on a website or an app, the right language can make a big difference in helping users navigate and understand your product.
There are a few key tips to remember when crafting your UX writing. First, be clear and concise in your messaging – nobody wants to read long-winded explanations or confusing jargon. Use simple language that's easy to understand, and make sure each sentence has a clear purpose.
Additionally, make your writing engaging and conversational – it'll help guide users and keep them interested and invested in your product.
Finally, feel free to test and refine your writing over time – the best UX writers know that iteration can help bring their messaging to the next level. With these tips in mind, you'll be well on your way to crafting effective UX writing that connects with your users and drives success.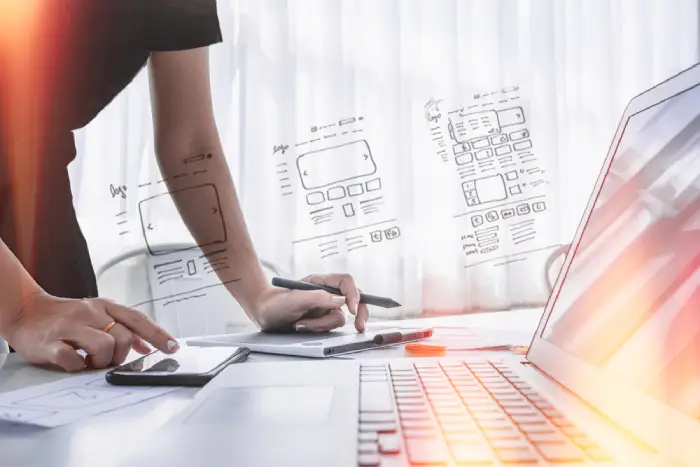 The Future of UX Writing
With the constant evolution of technology, UX Writing has emerged as a crucial component to providing a seamless user experience to the digital customer.
The future of this field is undoubtedly bright as the demand for skilled UX writers is on the rise. The traditional approach of just focusing on the user interface is changing, and UX writers are now expected to create content to support chatbots, voice assistants, and other advanced technologies.
UX writers are also developing new ways to communicate with users, like microcopy, which can effectively communicate short messages.
The future of UX Writing lies in the hands of those who understand the importance of the user experience and can create a balance between technology and people. As the need for effective communication between humans and machines grows, the value of UX Writing will only increase.
Conclusion
UX writing will undoubtedly keep growing in significance as a component of online and product design as more and more companies see the benefit of hiring a skilled UX writer.
Businesses that engage in this expanding industry stand to gain much, from aiding customers in following instructions to enhancing user experience overall.
The importance of the UX writer will increase along with technology. Thus, ensuring they have the tools necessary for success is vital.
Any company wanting to engage a UX writer may develop interesting, beneficial, and memorable material for their consumers by adhering to our advice on producing great UX writing.