How To Find Out Who Owns a Domain Name in Just a Few Clicks?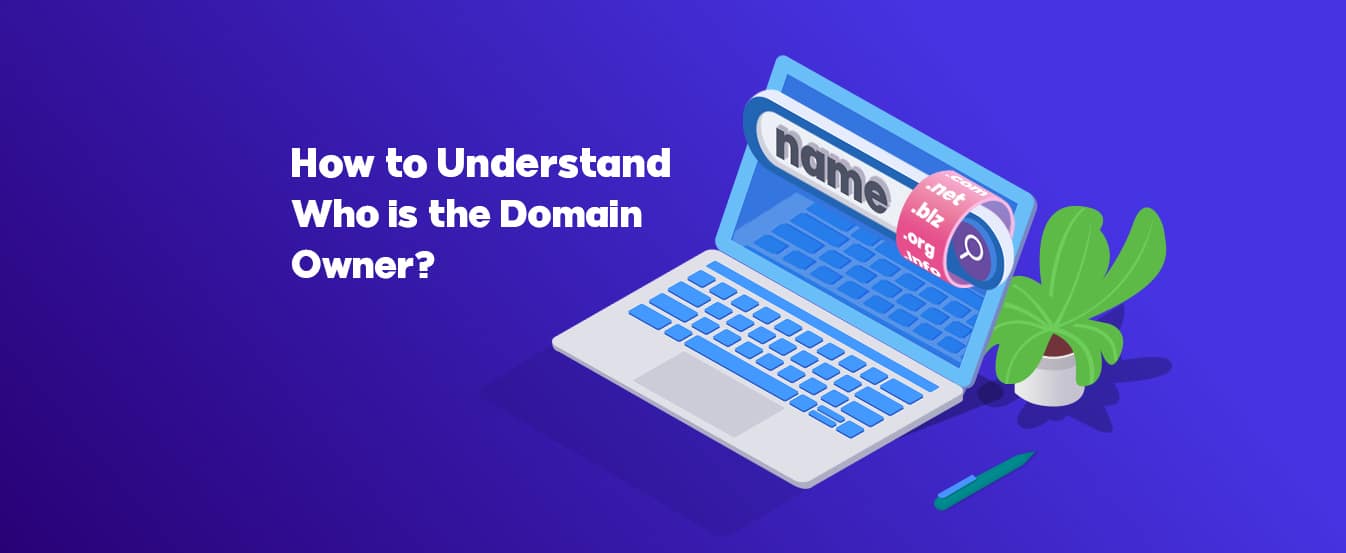 The first move to make the website of your dreams is to purchase a domain. Having that in mind, selecting and buying a domain will not be an easy task by any means. But what happens when after weeks of research, you come up with the perfect name for your website, and on your quest to make it your own, you are faced with a big stop sign: The domain not being available. Why does that happen? In this article, you can read about understanding the domain ownership history and who the domain owner is.


What is ICANN?
Before reading about understanding who the domain owner is, we will first focus on domain registration. Domains are registered at the ICANN; the International Corporation for Assigned Names and Numbers is the body authorizing registrars to issue or grant domain names to the public. A registrant is an individual or organization deemed to be the name of the domain owner allowed to make or request changes in vital details relating to the domain name. Therefore, knowing the "owner" registrant of a domain name and the person or organization with administrative, billing, and technological rights relating to the domain is critically important. now lets know how to see who owns a domain?
We suggest you read the article: how to buy a domain that is taken


Why Check Owner Information of Domain?
Before going on a quest for knowing how to find out who owns a private domain, it is essential to ask yourself why you wish to do this. What possible benefits can you gain from learning this information?
It can be beneficial even for several reasons. For example, domains are still up for sale, so you may want to purchase an existing domain name. In this case, you can find all their contact information by looking up who owns this website. Many people want to buy a domain name when they create a new website or brand and want a specific character to match perfectly with the site.
If you are interested to know application server vs web server differences, don't miss this post!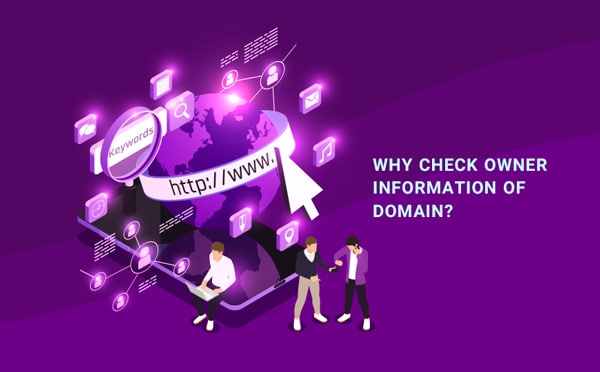 After that, you get to see when the domain expires too. Again, if you want to buy one, this is good because you can see when it needs to be replaced and contact the owner at the optimal time to request a bid.
In addition, using a tool to look up who owns domain name, can also help with your websites. Of course, if you own a domain, you know who owns this website already; that's obvious. However, you can obtain tons of more details when you look up this to cross-check it with your own. This includes the owner (you) registration information you need to make sure is correct. If they are not, you should adjust them so that everything is as it should be, so you will not run into any problems. Plus, you will see when your domain expires, allowing you to re-buy it when the time is right.
If you are willing to know the types of session hijacking, this post can help you!


How to Find a Domain Owner?
Now, we are going on to this article's main aim: to explain how you can find a domain owner. Fortunately, that is not hard at all. Using handy tools, you can find all of the information you need. Below you can read three methods of doing so: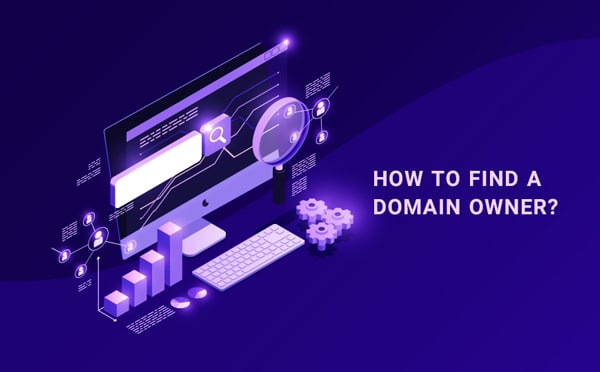 1- By Using ICANN Whois

ICANN Whois is an excellent tool for checking or figuring out the domain name information. This includes the registrant's details and the administrative contact, accounting contact, technical contact, domain expiry date, initial registration date, and domain ownership history. This domain lookup site responds to the question: who owns a specific domain name or IP address?
Finding who owns a particular domain with ICANN Whois is as simple as typing in the search bar on the domain name. You do not even have to know the name of the domain, type in the keywords, and it will pop up for you.

To do so, first, navigate to who.is in your browser. You can use many resources to search for a domain owner, but many do not accept new top-level domains such as .io or .blog. However, if the domain owner has signed up for private domain registration, you can not find their name and contact details with this method.


After opening who.is on your browser, you must enter your desired domain name in the type box and click search.
The domain's registered owner should appear near the center of the list, under "Registrant Contact." If the domain is privately registered, you can see something like "Personal" or the company's contact info used to register the domain.
2- Find an IP Address Owner
Conducting a domain check and finding the owner is also possible through an IP Address. How does this work? You will simply find the IP Address Owner of the domain and contact them. Here is a step by step guide:
In a web browser, go to ns lookup. Whether the domain owner is not a public domain but connected to a website (or any IP address), you can look up who owns the IP address. The domain registrant still holds the IP address, although it typically belongs to the company which hosts its website.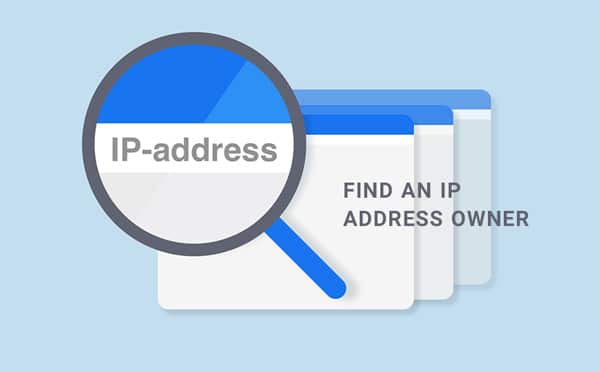 Insert the domain name into the field with "Host" written. Choose "A – Address" from the "Query Type." This choice shows all the associated IP addresses with this domain. Then click on Go, and a list of IP addresses should appear in the Domain Record.
In the search results, copy the IP address after "A." Highlight the complete IP address, the highlighted region with a long-tap (or right-click), and then select Copy. Now head over to ARIN. ARIN is the service that registers all IP addresses on the internet.
Paste the IP address, and then click on (or tap) Search. To find the user, scroll down to "Source Registry." For one single IP address, you will find multiple contacts. Since the IP address owner also owns the domain name is not assured, this may be helpful for your study.
Related: how to transfer domain name from one host to another


3-Visit the website
When you want to know who owns a domain name, the first step is to visit their domain. You will immediately find out if someone is hosting a website, and you may even find contact information or links to it on the Contact Us page.
In many cases, you will be on a page with no information. You can go straight to the next step, but it might be worth checking out public archives like The Wayback Machine to see if the domain has already hosted a website. This is a long shot, but a quick search can get contact information or other crumbs.
4-Contact the domain registrar
Many domain registrars now offer domain name privacy, which prevents the owner's personal information from being listed in the WHOIS directory. Between that and the GDPR, the WHOIS list is no longer reliable for finding domain owners' personal contact information.
This means that you can not find out directly through the directory who owns it in many cases. But you can find out with whom they registered the domain.
This is not a dead-end yet. Go to the domain registrar's website (if its name is not on the WHOIS record, do a Google search for it), and search for their contact information. Contact them or write them an email to let them know what domain you are interested in buying and ask them to pass on your information to the owner. The registrar will have the owner's contact information in the file and can share your interest with them without violating any privacy concerns.
What to Do With Owner Information of Domain?
This might also be the question on your mind: what can be done with the domain's owner information. In this part, let's talk about it.
After performing a domain check and realizing the domain owner and the domain ownership history, you can make an offer to make the domain your own. If you want to bid for the domain name, you will have a few choices.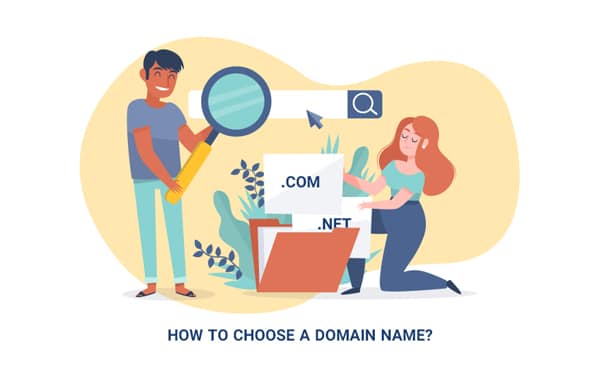 The first option is to reach out by email to the owner and purchase the domain name.
The second option uses a domain name broker that can manage the process of agreement and conversion for you. There are services such as Sedo that will drive the entire process for a fee on your behalf. Or you can use our services to make an offer for the domain.
In situations where the domain owner's details have been obscured, your best bet is to get in touch via the site's contact form.
its recommended to read our article about how to pick a good domain name.


Final Words
Hopefully, you now understand how to perform a domain check and find owner information using the ICANN Whois lookup operation and an IP Address.
If you run into a domain name owner who is either unwilling to sell the domain or demands too much, it is time to cut your losses and start looking for another domain option.