Introduction to cloud virtual server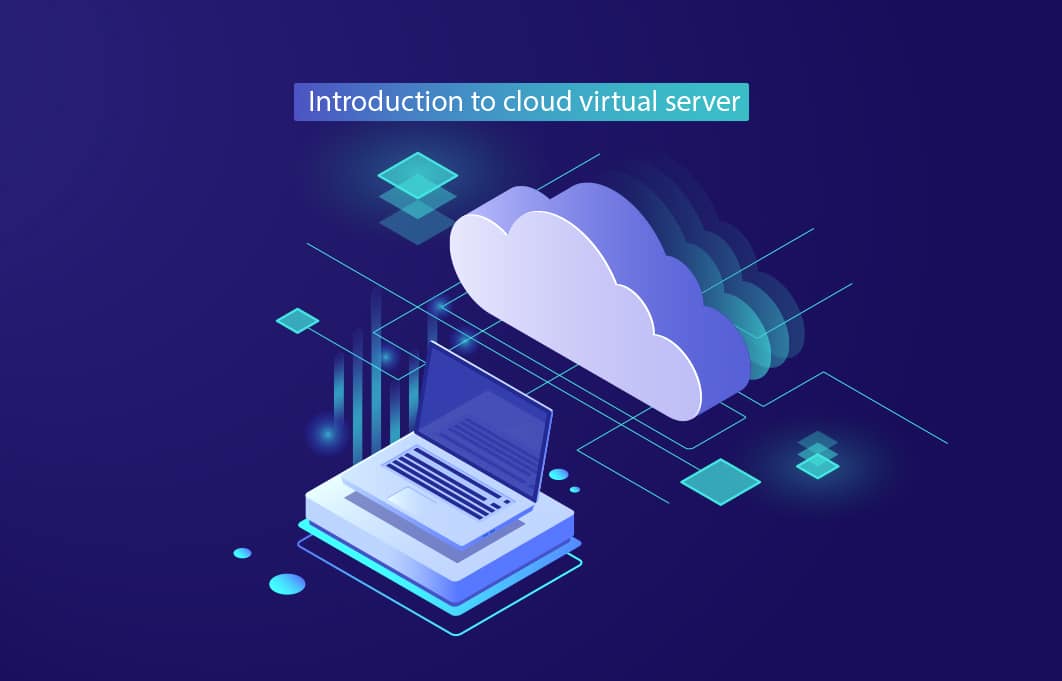 Almost all online businesses utilize services such as a website, Email, and hosting for starting and growing their business. Using shared hosting services is one of the simple and low-cost solutions to this end.
However, if your website uses features that the hosting service providers do not activate them on the shared hosting servers, or if you need more RAM, CPU and disk space, and even if you require exclusive access permissions on the server or want a full control over your hosting space, opting for virtual cloud server
 is the best option.
What Is a Cloud Virtual Server?
To answer this question, we need to know the meaning of the following definitions in the first place.


What Is Cloud Computing?
Most commonly, cloud computing means storing and accessing the necessary data from the internet rather than your personal computer. Another definition for cloud computing is to provide computer services like server, saving, database, network, software, analysis, information, and many other items on the internet (The Cloud), which can bring us more capabilities, more flexible sources, and lower cost.
If you aim to know what does cloud computing do , check this article out!


Cloud infrastructure uses a series or group of servers in different parts of the world on the internet. It means that instead of utilizing a robust device, we can distribute a complicated process into several smaller computers. The cloud infrastructure can either be physical, virtual, or a combination of both.
suggest you read our article about how secure is the cloud hosting


What Is a Virtual Server?
Virtual Private Server (VPS) is a cost-effective solution for small businesses to have more flexibility and functionality compared to shared servers and avoid paying vast sums of money for private servers.
A virtual server (guest) is similar to a physical server run as software on a larger server called hosting. Each VPS hosting has its dedicated sources, and other software and VPSs cannot use these resources.
How Does Virtual Cloud Network Hosting Work
As the name implies, all the aspects of a VPS are virtual. Virtualizing technology means that excellent service is divided into multiple virtual servers.
Also, there is a single limit for each server in shared services. But a VPS is only reserved for you, and you don't share your resources such as CPU and RAM or other information with other users.
The most significant difference between shared hosting and VPS is how the server's resources are shared.
From a user's point of view, VPS hosting means:
Guaranteed functionality – because you have allocated resources (RAM, CPU, disk, bandwidth, etc.)
Better website security – your website is hosted in an isolated space. The problems that occur for other services do not affect your functionalities.
Full access to server root is similar to a private server in which you have access to the server's root and the operating system.

Advantages of Private Cloud Virtual Server
VPS is a complete balance between price, functionality, security, and privacy. Some of its amazing benefits are as follows: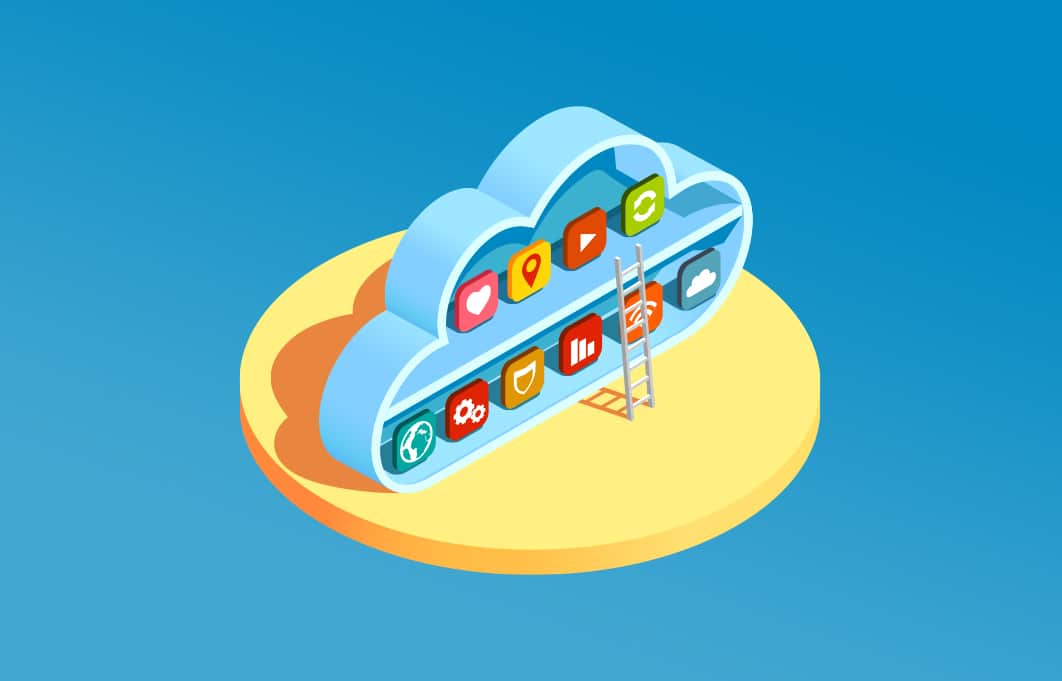 1- Proper Service Price
The low cost of these services, in comparison with private servers, is one of its best advantages.
 
2- Fast Startup
Immediately after purchasing the service, you can install the operating system and use it. Additionally, you can change or reinstall the operating system at any time you want.
If you are interested to know what does a web server do , this article can help you!


3- Better Access and More Control
Compared to a shared service in which you have limited access, you are provided with full access to all software, files, and settings in a virtual cloud server. Also, you can unlimitedly make any changes that are required.
If you want to know the difference between cloud vs shared hosting , check this article out!


4- The Private Space in Which the Virtual Cloud Server Operates
The space of the server is entirely isolated, and the activities of other users and servers leave no impact on your server. You can use it in any way you like and install whatever software you wish.


5- Providing Services Similar To Dedicated Physical Servers
Using the virtual cloud server is almost identical to a private server, and it has all the applications and services of a physical server, except a few items such as virtualization.

If you aim to know the disadvantages of vps hosting , this post can help you!


Comparison Between Shared Hosting, Cloud Virtual Server, and Private Server
Some people might not have wholly distinguished the difference between these three types of hosting, so let's have a closer look at them with a more straightforward language.


Shared Hosting
Shared hosting is similar to sharing a flat with some friends (like university students). Easy and cost-efficient management while it has some problems and limitations.
If you aim to know the advantages of shared hosting , check this article out!


Cloud Virtual Server
VPS is similar to living in an apartment complex. The virtual servers are likewise the same way, and multiple users utilize a physical server simultaneously, but the dedicated space for each one is separate and isolated.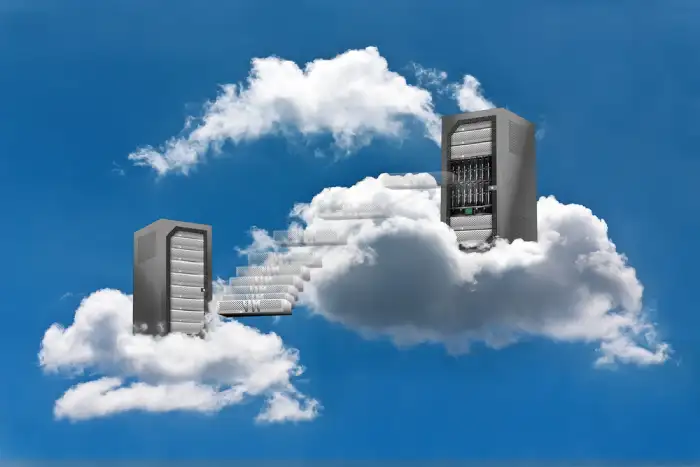 Private Server
Hosting a private server is like having a big house. Similarly, in a real private server, you pay for all the capabilities of the server on your own. In return, you have full control over all the services. This type of hosting requires a high level of knowledge and skill for management, which is typically used for particular scenarios.
If you want to know what is vps hosting , check this article out!


When do you need to have a virtual cloud server
Requiring more speed

Shortage of resources

Increasing security actions

An operating system or a particular functionality
Final words
Purchasing a virtual cloud server can leave a good impact on the speed, quality, and functionality of your website. It also improves its security. Apart from these, you can activate whatever module or service you wish to make your website more appealing without having any worries about your usage limit.
You can share your ideas about the advantages and disadvantages of virtual cloud servers with us as well.