What Is VDS (Virtual Dedicated Server) & the Difference Between VDS vs VPS?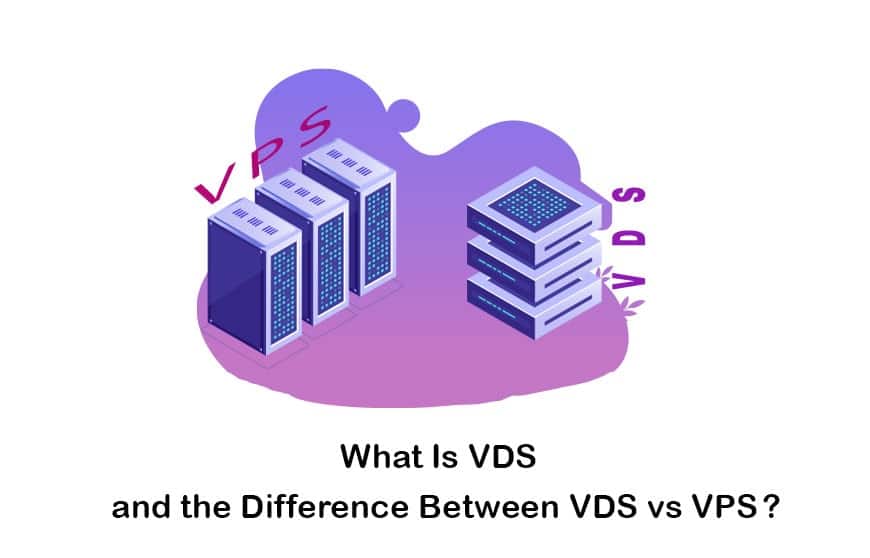 If you are the owner of an eCommerce website or a service system or any service that operates on the Internet and you have recently reached a certain level of traffic that shared hosting does not meet your needs anymore, it is time to migrate to a dedicated virtual server. At this stage, you will definitely be faced with the question of what is VDS and an unwanted dilemma of whether to buy VDS or VPS? In this article, we are going to explain the VDS vs VPS difference. So, stay tuned!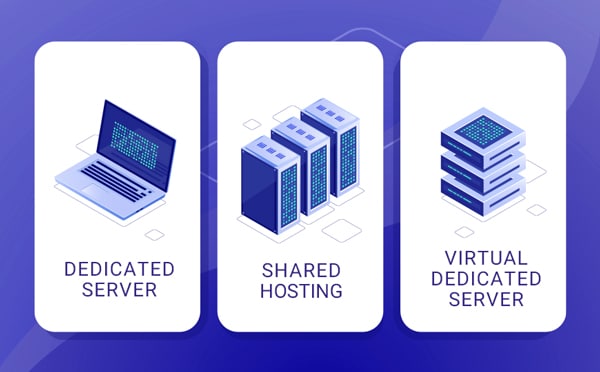 Different Types of Web Hosting
When it comes to web hosting, we come across three main concepts that we need to address before comparing VPS or VDS. These three concepts are:
1- Shared

Ho

sting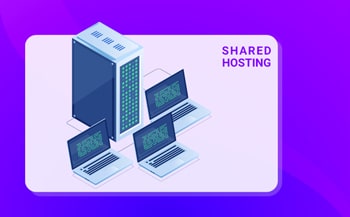 This concept refers to a type of hosting, in which your website or service shares all the resources used, including RAM, CPU, Disk, etc., with other websites on a single server, and these values differ depending on the hosting company and type of plan applied. Shared hosting is more economical than others, and is suitable for low-traffic websites.
2- Dedicated Server
As the name implies, it is a server with specific hardware that is suitable for enterprise services. The highest performance and processing can be obtained from these servers, and they are also in the highest category in terms of costs.
What Is VDS (Virtual Dedicated Server)?
These types of servers are built using a virtualization tool or
Hyper-visor
, which is installed on a dedicated server. With this virtualization method, the main server resources are allocated to several smaller servers on which the main server is hosted, and each smaller server is provided to the client. These types of servers (depending on the number of resources allocated) are suitable for websites and services with moderate load and traffic; these servers are more expensive than shared hosts. Also, the location of these servers is a major factor in choosing the right one.
What is virtualization
? It is a technology with which many definitions have changed in the context of web hosting. This method made it possible to divide a server into smaller sections, and each smaller section has its own operating system to benefit from the resources provided by the main server. This way, the productivity of the servers has increased and despite having multiple servers, the use of several different scenarios was provided based on the needs of the users.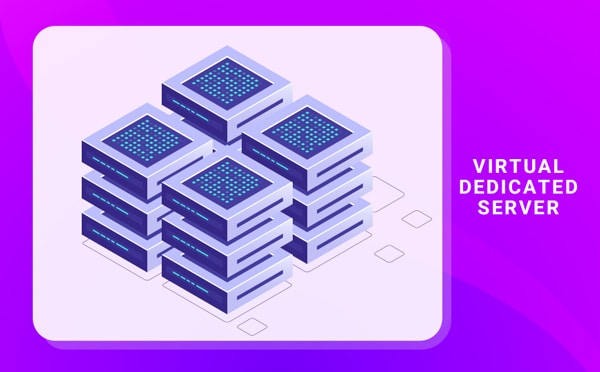 One practical result of this has been the possibility of providing virtualized servers directly under the labels of VDS or VPS. In this type of service, full and root access to the server is provided to the user, so that they can apply all the desired settings on the server without any restrictions. This is not possible on a shared hosting plan, and all users are required to use the same settings, and using a dedicated server costs a lot.
suggest you read our article about
what is vps hosting?
VPS vs VDS
In the early stages of development, virtualizers could only support VDS servers, (Virtual Dedicated Server). Later, the possibility of creating and supporting VPS servers, (Virtual Private Server), was added to them, which was greatly appreciated, as it offered more efficient use of server resources for the server administrators.
In practice, if we try to translate each of these phrases directly, we will not reach a definite conclusion, because both reflect the same meanings. So we have to be a little more conceptually accurate.


Note that when purchasing a VPS, the main server resources are pooled and allocated to all the servers (virtual machines). This way, it is possible to create a virtual machine with more power than the power of the host servers. In fact, the server administrator assumes that not all servers will be at their peak at the same time. In VDS, however, the situation is different, the resources allocated to each server will be completely fixed, and it is not possible to build a virtual machine beyond the server capacity.
If you want to secure vps hosting , don't miss this post!

In a practical example, let's further open up the difference between vps and vds; We have a hosting server with 16 GB of RAM and a CPU with 16 cores. We want to create 4 virtual servers using the VDS method. Thus, we allocate 4 GB of RAM and 4 CPU cores to each of the servers. Because the scenario in use is to create a server with completely dedicated resources. When these servers are running, resources are depleted from the main server and will no longer be available for use for any other purpose. But in the VPS method, you can create in this server, for example, 5 virtual machines with 4 GB of RAM and 4 CPU cores, because the server resources will be added to those servers if needed.
The Main Advantage of VDS vs VPS
The main advantage of VDS is that no matter how much of other nearby servers consume resources, you will not see any negative impact on your server as the resources of your virtual dedicated server are completely fixed. Since in this scenario the possibility of creating a virtual machine is limited compared to VPS, it actually costs more for the provider company.
This way, our users will not see the slightest glitch in their virtual server if resources are lacking on the main server, and the stability of their service is guaranteed.
Conclusion
Now that you know
what is a VDS and
the differences and benefits of these servers, the final choice will be yours. We definitely recommend VDS services, because the quality of a VPS server is never guaranteed and will not be worth the cost and time spent on it. So, let's choose wisely! If you need
more information
, check this post.