What Is VDS (Virtual Dedicated Server) & the Difference Between VDS vs VPS?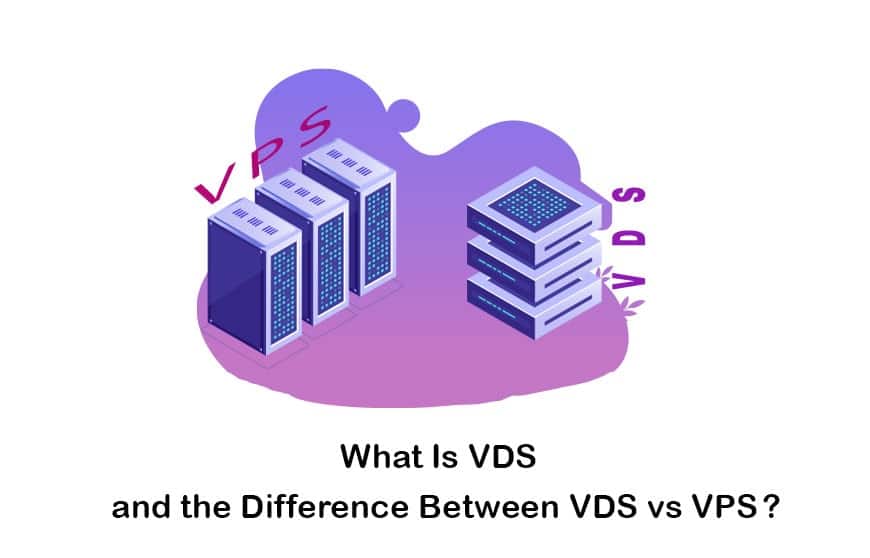 Suppose you are the owner of an eCommerce website, a service system, or any service that operates on the Internet. You have recently reached a certain level of traffic that shared hosting does not meet your needs anymore. In that case, it is time to migrate to a dedicated virtual server. At this stage, you will be faced with the question of what is VDS and an unwanted dilemma of whether to buy VDS or VPS? In this article, we will explain the VDS vs VPS difference. So, stay tuned!
What Is VDS (Virtual Dedicated Server)?
These servers are built using a virtualization tool or Hyper-visor, which is installed on a dedicated server. With this virtualization method, the main server resources are allocated to several smaller servers on which the primary server is hosted, and each smaller server is provided to the client. These types of servers (depending on the number of resources allocated) are suitable for websites and services with moderate load and traffic; these servers are more expensive than shared hosts. Also, the location of these servers is a significant factor in choosing the right one.
What is virtualization? It is a technology with which many definitions have changed in web hosting. This method made it possible to divide a server into smaller sections. Each smaller area has its operating system to benefit from the resources provided by the main server. This way, the productivity of the servers has increased, and despite having multiple servers, the use of several different scenarios was provided based on the needs of the users.
Related article: dedicated server benefits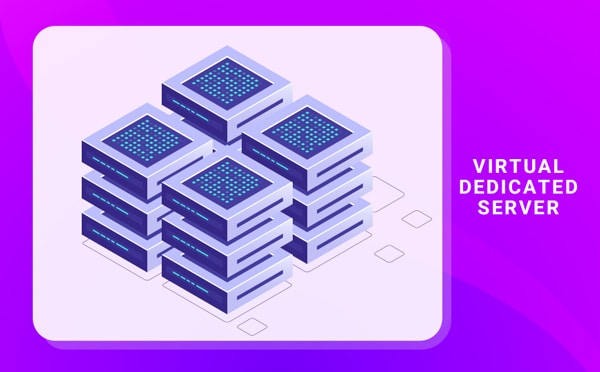 One practical result of this has been the possibility of providing virtualized servers directly under the labels of VDS or VPS. In this type of service, complete and root access to the server is provided to the user to apply all the desired settings on the server without any restrictions. This is not possible on a shared hosting plan, and all users are required to use the same settings, and using a dedicated server costs a lot.
Why Virtual Dedicated Server (VDS)?
Virtual Dedicated server, also known as VDS, is gaining popularity in small and medium-scale businesses that do not want to spend a significant amount on the dedicated server, however willing to obtain the power of the dedicated server.
Virtual Private Server (VPS) and Virtual Dedicated Server (VDS) have many similarities. The noticeable difference is that you experience the dedicated resource allocated to the hosting plan. You own your dedicated CPU, RAM, Disk storage, etc., to power your application. Also, you get complete control over resources so that you can use the server at its full potential.
Virtual dedicated servers are new generation servers that provide the necessary flexibility to the users where every system comes with convenient upgrade equipment. Raise a request to your hosting provider and get your server upgraded to a higher version in a few seconds. Scalability would not be an issue with the VDS.
suggest you read our article about
what is vps hosting?
Top Benefits of Virtual Dedicated Server (VDS)
Cost-effective
The primary reason people buy VDS over a dedicated server is the cost-effective services. Compared to the Dedicated servers, the VDS is affordable. It helps you save a significant amount on the dedicated server and get similar output from the machine.
Flexibility
VDS offers complete flexibility in upgrading and downgrading the server to meet the current requirement. Where dedicated servers require hardware installation, which is time-consuming, the VDS gives you instant access to additional resources to fulfill growing demand.
What are the benefits of VDS?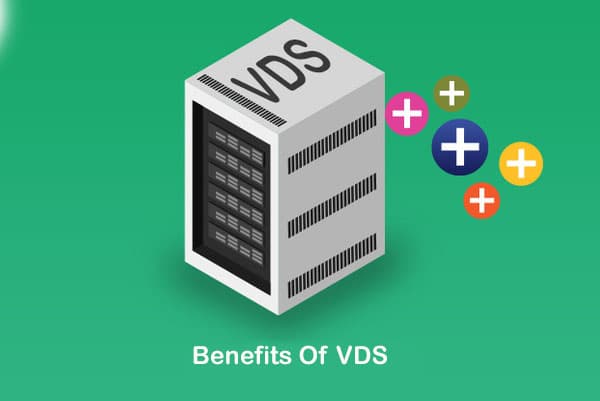 Virtual Dedicated Server is essential for organizations that need powerful resources on the dedicated system to run high-end software and applications. Compared to the conventional hosting plan, it offers a high-load network and reliable data storage.
A company working on a large project could require a testing platform to run the big-data software. Regular hosting servers are incompetent at handling the bandwidth processing power. Thus, Virtual dedicated servers come to the rescue to provide a reliable platform where you can comfortably test your application and ensure it is ready to deploy to engage a large audience.
A small website would not require a VDS server. There are less expensive options available for the small website, such as a shared server, business hosting plan, or WordPress hosting that comes with the essential features to make your website live in a minute and run smoothly.
A virtual dedicated server is ideal for sites that exceed the capabilities of conventional hosting high-load network services and the design, development, and testing of software. Closed corporate projects with increased requirements for security and data confidentiality, for the most part, are also based on virtual dedicated servers, especially for small companies for which the purchase or lease of a physical server is not accessible.

How Reliable Is VDS?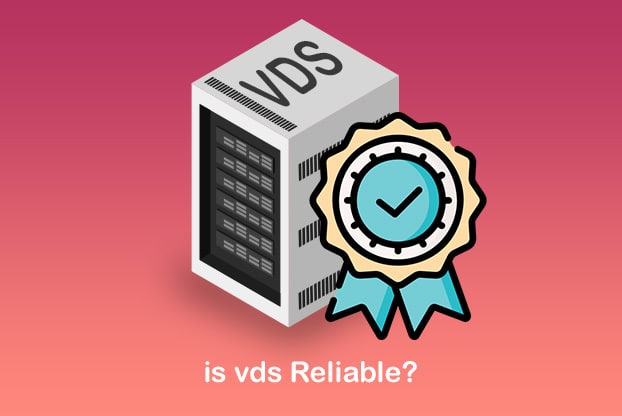 One of the attractive features of the VDS is the dedicated resources installed on the virtual machine. It provides you the power of a dedicated server but in the virtual environment. It means when you need extra space to manage the growing traffic; you add more resources without needing to change hardware.
Virtual machines are made with the partition on the hardware, and dedicated units are offered to the users. When the user demands more resources, the centralized system allocates more RAM, Storage, and CPU power to VDS, and you are ready to serve your customers.
The performance of the VDS is predictable. It offers a complete guarantee of designated space to your server. You get what you pay for at 100% transparency. The system comes with complete server control. To run any application without restriction, you can manage users, software installation, network power, firewall, etc.
The Main Advantage of V
PS vs VDS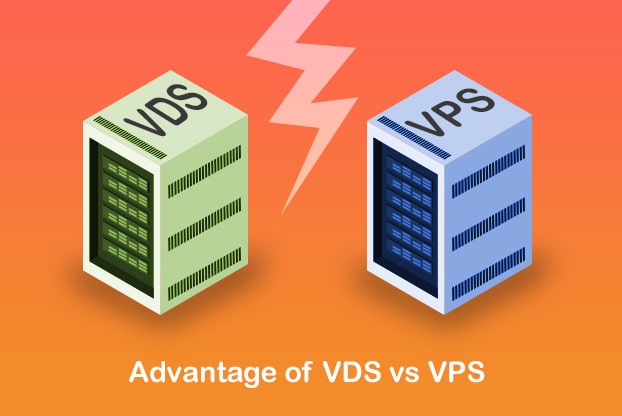 The main advantage of VDS is that no matter how much other nearby servers consume resources, you will not see any negative impact on your server as the help of your virtual dedicated server is completely fixed. Since creating a virtual machine is limited compared to VPS in this scenario, it costs more for the provider company.
This way, our users will not see the slightest glitch in their virtual server if resources are lacking on the primary server, and the stability of their service is guaranteed.
Suggest you read our article about the pros and cons of VPS hosting
difference between vps and vds
The comparison between VDS and VPS will help you identify both hosting types' core competency. Information will be vital to make crucial decisions while selecting the hosting plan for your website.
Virtual Dedicated Server (VDS)
•
Remotely accessible dedicated server.
• Allocated resources; whether your applications occupy the whole resources or not.
• Less affordable compared to VPS servers.
• Scalability to a limited extend.
• Slightly better performance compared to VPS. It could be tuned to do more.
• Over-sell is not possible on the physical host. The hosting provider sells what they have on deck.
If you want to secure vps hosting , don't miss this post!
Virtual Private Server (VPS)
• It is backed by the physical server, where the virtual environment is created to host the file on the server. It shares the hardware with other clients with the help of reliable VM software.
• More cost-effective compared to the VDS and Dedicated Server.
• Scalability on the VPS is relatively easy, just as it is on a VDS.
• Slightly weaker performance compared to VDS.
• A client receives exclusive access, but they have the right to make a VM and share the hardware with other clients.
• Suitable for managing every day and medium-load tasks. Develop small e-commerce websites and corporate sites for business.
• They are hosting providers usually over-sell on VPS Servers. They statically consider users not to use all of the resources they are allowed to. Usually, they manage to over-sell up to 30% of server resources. This causes issues when all users on a physical server decide to use all the help they are allowed to.
Suggest you read our article about what is tomcat server used for
Conclusion
Now that you know
what is a VDS and
the differences and benefits of these servers, the final choice will be yours. We definitely recommend VDS services, because the quality of a VPS server is never guaranteed and will not be worth the cost and time spent on it. So, let's choose wisely! If you need
more information
, check this post.