What Is Dedicated Server; Advantages of Dedicated Server Hosting You Should Know!
what is a dedicated server? Your online presence is a valuable marketing asset in today's modern world. After choosing the name of your website and defining your plans, you should find the best service that covers your needs. Nowadays, having a website is not enough, and you should focus on the performance and quality of your site. A low-quality website that loads slowly can leave negative impacts on your business, and consequently, you may lose a considerable number of potential customers in this way.
When you want to launch your website, you can choose from a wide variety of services available around. Shared servers are usually the first option for many website owners since they can be a cost-efficient and proper solution for their needs. On a shared server, other sites are being hosted on the same server as yours, and for managing the service, you don't need to have exceptional technical skills for running the service.
But suppose you have a large company and offer various services on your website with a considerable number of daily visits. In that case, you should opt for having a dedicated web hosting service. This type of service can bring you many advantages and much better results than the shared services. In this article, we will discuss what is dedicated server means and explain its pros and cons. So, stay tuned!
What Is Dedicated Server Hosting?(dedicated hosting meaning)
A dedicated server is a web hosting plan with personalized services such as a dedicated system, software access, memory power, hardware, and network facility. In addition, the client receives exclusive use of the entire system for their website. 
A dedicated server gives you the freedom to perform any task or program without limitation. Shared servers restrict access to the root files on the system. You are not allowed to perform any program that may require root access. Only a few virtual hosting providers offer root access at an additional cost.
Suggest you read our article about what is tomcat


When to migrate to a dedicated server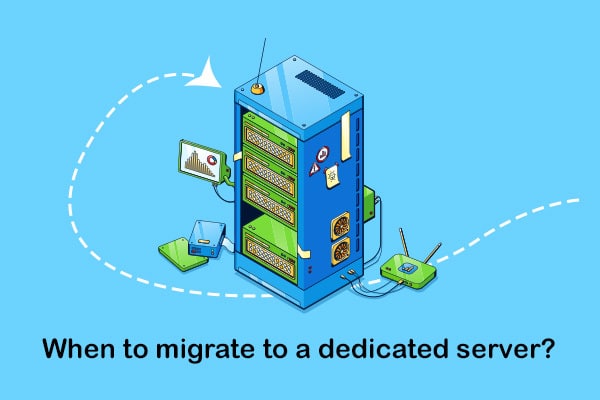 Now that we've covered some of the benefits of dedicated hosting let's take a brief look at how to find out if it's right for you. After all, VPS offers many similar features but at a lower price. First, consider whether your site is getting more traffic. If the numbers are much higher than before, it may be time to upgrade from your current app. Your choice will be VPS, cloud hosting or dedicated hosting. All three offer excellent bandwidth potential and fast page load time. However, dedicated hosting is superior to VPS in terms of security, simply because you have complete control over how the server runs and operates. Finally, like many other WordPress considerations, your decision depends on the specific needs of your website. Of course, if the budget is not a concern, you can not go wrong with a dedicated server. However, as with choosing your first hosting program, cost becomes a significant concern when making your decision.


Why Would You Need a Dedicated Server?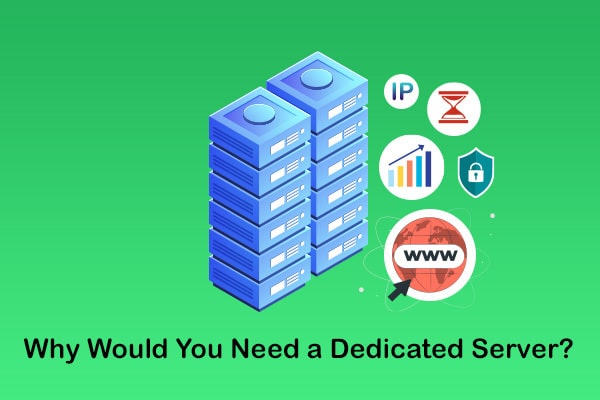 In this guide, we will discuss how dedicated servers help with dedicated server possibilities. Dedicated hosting plans are designed to facilitate the large size website. It offers you excellent services such as the freedom to run the high-end application, control the use of hardware and software, manage the memory usage and upgrade the security according to the organization's need.
All these services come with an expensive price tag. You should first evaluate the current status of your website and consider the expansion of the business. It is recommended to buy the dedicated server only when necessary for the company. If you are interested to know about 
website hosting charges
 , don't miss this post!
Here are some of the reasons why people upgrade their hosting plan to a dedicated server:
1) Increase in Traffic
As soon as your website becomes popular among the targeted audience, the traffic will rise overnight. The shared hosting or virtual hosting would have a limitation on the bandwidth. After a certain point, the site will not handle the income traffic, and it will stop working and show the server error due to overload. In this case, you would require a dedicated server to manage the exponential incoming traffic.
Suggest you read our article about ecommerce seo audit checklist

2) Security Concern
Most corporate website stores essential documents on the servers. Additionally, clients' financial details such as credit card, bank account details, passport information, copy of the identity proof are stored on the server. If you deal in a business where personal information is stored on the server, you might need a highly secure server to protect the data from hacking.
The other server plan is not as secure as the dedicated server. The virtual and shared hosting plans are vulnerable to hacking as the storage is shared with other users on the network. These low-end servers are easy to target for hackers to penetrate the database and files section and steal the information. Dedicated service would be the only option if you also deal in a business where security is important.
Consider reading web hosting vs website builder
3) Large Size Website
Large-scale websites such as eCommerce and online transaction-based sites would require dedicated resources and a high level of security to process the data. Usually, the low-end servers working on the shared resources fail to run the heavy program. Therefore, you cannot achieve the desired result when the hosting provider restricts you.
The dedicated server gives you the freedom to choose your memory power and hardware as per your requirement. Upgrade the system as the demand grows and give more power to your system to manage the significant size transaction without failure of the website or network.
4) Your page load time will be more optimized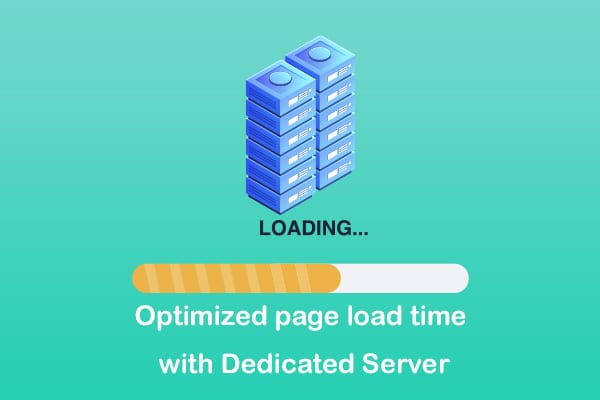 Your page load time can have a significant impact on all aspects of your website, including user convenience and SEO. Slow plates can lead to low engagement metrics and high bounce rates. A dedicated server can help you optimize this aspect of your website as much as possible and get the site up and running quickly.
On a shared server, you will have no insight into when server resources are being used elsewhere, which can slow down your site. This means that your server is used by other sites and companies and causes the server volume to be occupied. Choosing a dedicated server ensures that you have the bandwidth needed to increase your page load time.
5) You will have your own unique IP address
Each server has its own unique IP address. By shared hosting, this means that you also share an IP address with several other websites. If one of your neighbors is a spam site or an adult site, it could mean that your website is downgraded and SEO may hit your site hard.
If you want to know the web server definition , this post can help you!


Who needs a dedicated server?
Although a VPS has many of the features of a dedicated server, the two services are not the same. There are many cases where you may find the benefits of a dedicated server necessary. 
There is no set rule or standard for who exactly needs a dedicated server. Anyone who has access to the internet and has the necessary budget can provide one and use it as they wish. However, certain items may benefit the most from the performance increase when paying such a premium. So if you can pay for a dedicated server and the following items are essential to you, stay tuned.
All other web hosting services give you minimal control or no control over the actual server. However, dedicated server hosting allows you to take full responsibility for the device. You are free to install your server software and have complete control over its security. Such things may be helpful for advanced web developers and users with unique needs.


What Does a Dedicated Server Do?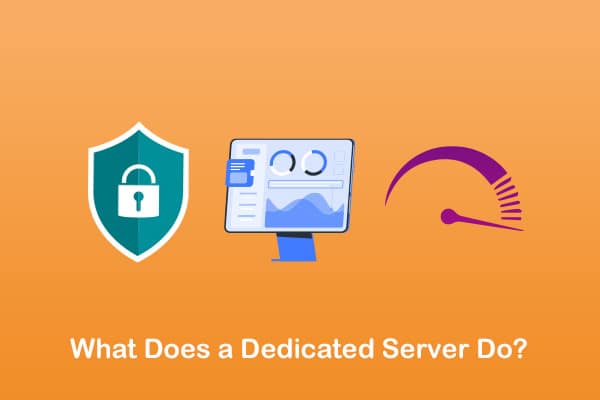 There are several reasons why dedicated servers are preferred for website hosting. Learn more about dedicated hosting meaning or what is a dedicated server? and why people choose them.
1) Full Control of the Hosting
The primary reason people invest in a dedicated server is to get complete control of the hosting. You receive root access to the system and get the freedom to change the memory usage. Run any application on the server without any limitation.
The resources are dedicated to your application, so there will be no cut cost to the performance of the installed software. Anything that you do on the server is fully utilized for your application.
2) Security
Dedicated servers are highly secure and offer extra security while exchanging data on the web. Also, you can implement your security software to apply additional authentication while sending or receiving the data from the third-party application.
Dedicated systems can be protected using multi-layer security software to prevent any users or hackers from accessing the documents stored on the server. Strong encryption is applied to the system so that no one can read the data received or sent on the network. In addition, the system ensures that the client's information is stored in a secure platform.
3) Increase Site Speed
Once you shift from the shared hosting to the dedicated hosting plan, you will experience a boost in the site speed. The files stored on the server load faster. It will also support improving the SEO. Rate is one of the ranking factors Google considers when it decides to put your site in the top position of the searches. Users will have a great time browsing the website's resources and enjoying surfing on the fast-loading pages.
If you are interested to know wix website builder review , this post can help you!

Advantages of Dedicated Server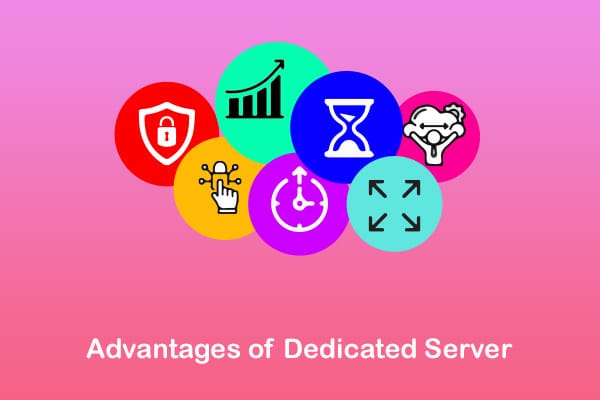 what is a dedicated server benefits? Knowing the advantages and disadvantages of dedicated hosting services would help you compare the benefits and find the limitations of the hosting plan. Then, based on the given information, you can decide whether the dedicated server hosting meets your requirement or not.
When you purchase a hosting service with a dedicated server, you rent an exclusive portion of resources with dedicated CPU, RAM, and disk space. As a result, you will face fewer limitations for your website and benefit from more robust services. Read on to get more information about the advantages you can get.
Learn below what are the
dedicated server benefits or

advantages of dedicated server
:
Reliability and performance
Multi-layer security for the file storage
Customization and scalability
Loading speed
Access control
High uptime of the website guaranteed
Fully flexible and freedom to run any program on the server
Limited server, hardware resources, or memory access
1- Reliability and Performance
One of the 
dedicated server advantages
 is performance; compared to other solutions such as cloud hosting, a dedicated server will always provide peak performance. The server crashes of these services are far less than different types, and your website can utilize extra resources when there is high-volume traffic on it. It is especially essential for multiple images and videos on their front end.
Moreover, dedicated servers are placed in data centers with redundant power sources for times of emergency. These tools keep servers up and running if the local grids of power fail. Many companies provide separate generators to prevent downtime when these conditions happen.
Besides, the maximum uptime is guaranteed on a dedicated server hosting service, and you have more stability. Multiple variables result in the degraded performance of such a service. For instance, you can use more physical and virtual cores
compared to the shared services
since, in the latter one, users receive almost half of what they think they get.
In other words, an eight-core CPU within a dedicated server hosting service brings you the real power of eight physical cores plus an additional eight virtual seats. But in a shared service, CPU sources are usually referred to as "v cores," which means an eight-core VM has only four physical cores. Therefore, you get twice as much processing power on a dedicated server compared to the shared services by choosing the same plan.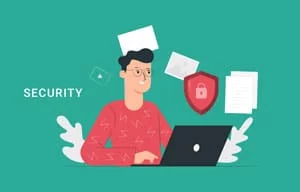 One of the
benefits of

dedicated servers hosting
 is security, especially if you share or have sensitive information such as confidential emails or credit card numbers on your website. As the name implies, the dedicated server hosting service provides more security since it is not held on a machine that multiple points of data are always being transmitted. The server infrastructures have advanced security monitoring and firewalls. A non-sharing resource means more control over the physical access to the machine compared to other alternative configurations.
Furthermore, each server has a unique IP address, and when you use a shared service, this IP is also shared with other websites. Consider one of these sites a spam one; it brings you nothing but a decrease in your rank. A unique IP address can be significant for e-commerce websites that need an SSL certificate for their transactions.
Physical security is also another essential factor that should be taken into consideration. Hosting service providers usually house these servers in a secure data center with secured access points for their personnel. This higher level of security also provides easier compliance of PCI and HIPAA on the dedicated servers. These dedicated server hosting features mean the most protection against hacks, service attacks, and malware.
related article: what is an ssl certificate
3- Customization and Scalability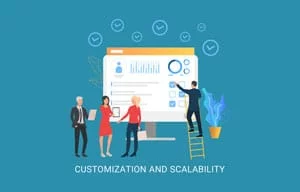 One of the 
dedicated server benefits 
is scalability; according to statistics, during times of promotion and special sales and offers, your website should have the capability of handling spikes of more than 30 times your regular traffic! If this preparation is not foreseen beforehand, your site may crash or result in a negative UX that impacts your business drastically. Shared services are not usually equipped with enough features to considerably increase the server capacities.
On the other hand, you can quickly configure a dedicated server to make the correct arrangement of storage and the processing power that suits you the best. For many websites, the computing needs gradually change over time, and a dedicated server hosting service is a solution that offers the necessary flexibility you might need when your business and services grow.
If you need to upgrade the server and install a CPU with more cores, add a few gigabytes of RAM, or add more hard disk storage, not more than a few minutes of downtime will be required. It means that you don't need to migrate to a new server or host when your business grows.


related article: introduction to cloud virtual server

4- Loading Speed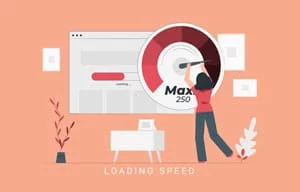 One of the 
advantages of web hosting dedicated servers
 is loading speed; your page's loading times can leave a considerable impact on all the aspects of your site. Most visitors don't wait more than three seconds for a page to load. Otherwise, they hit the "back" button to visit the following website. A slow site can lower your engagement metrics and increase the bounce rates. A dedicated server allows you to make your website optimal as much as possible. Using a shared server, you don't have insight into the times that the server's resources are getting used by other users, and it can make your website painfully slow. A dedicated server hosting service guarantees the bandwidth you need for optimized loading speeds.

If you are interested to know what is iis , don't miss this post!
5- Access Control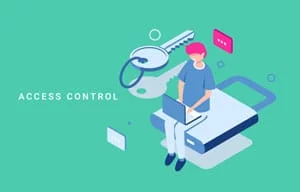 When you purchase a dedicated server, you will be provided with root access to the server. Administrative access is not generally granted for shared hosting users. These privileges give you greater control over software and hardware, which is only possible on this type of service. Unlike the shared services, you will be able to make changes in the server's configurations and its resources in a way that fits your needs. You are allowed to install various programs and monitor the usage of your server in an attempt to identify potential problems that might affect you in the future.
If you want to know about the benefits of shared web hosting , click on the link provided!


6- Static IP Address
one of the advantages of dedicated server Businesses opting for a dedicated server get a static IP address. Providing a public static IP address means you don't need to update your records every time a lease expires or when IP addresses are rotated. You no longer need to worry about other people's activity on the network either as you manage and control the health/reputation of your static IP address(es), which can be very important for mail servers.


7- Full Control

One of the most widely held benefits of dedicated hosting is complete control over your server. You decide which site management tool and application you wish to deploy, provided your hosting provider can service them.
Disadvantages of Dedicated Server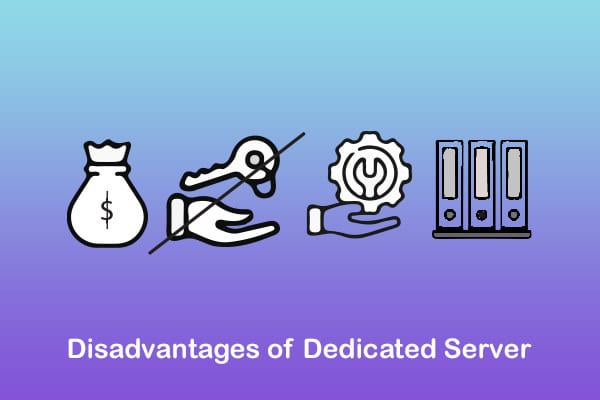 There are some disadvantages of the dedicated server that you should know before buying it for your website. Once you know what a dedicated server is, it is essential to understand the disadvantage. The information will shed some light on it and better understand how the hosting works.
The increased cost of the dedicated server is one of the biggest drawbacks of having a hosting plan. The cost incurred to obtain the dedicated server includes the fees of the hosting services and the cost of the hardware allocated to your website.
Even after paying the hefty amount to own the space on the dedicated computer, you do not get physical access to your system.
Need technical knowledge to install the software. Also, regular maintenance, task management, load management, and other necessary duties should be managed by your developer. If you do not have people to handle the technical part, your system will stop working, and you will be in trouble.
The cost you are paying to own the dedicated hosting plan gives you the right to own the server's database and files. However, you are not the legal owner of the hardware installed on your system. Instead, the physical property is owned by the service provider.

Not suitable for the small business and sites with low traffic
If you are interested to know how application server works , don't miss this post!


Conclusion
We hope the article has helped you answer the most common question about the hosting plan(what is a dedicated server or what is dedicated server hosting), such as a dedicated server or dedicated hosting. We provided some practical information about dedicated hosting service definition and its advantages.
A dedicated server hosting service offers immense power and can bring you a world of features to better manage your business and customers' growth. It is an excellent solution for covering your needs that might change at any time. Power, security, and reliability can all be achieved in the best possible quality by using this server. Therefore, if you have plans for having a high traffic volume soon, it is the best choice for you.