What is cybersecurity? | What does cybersecurity do?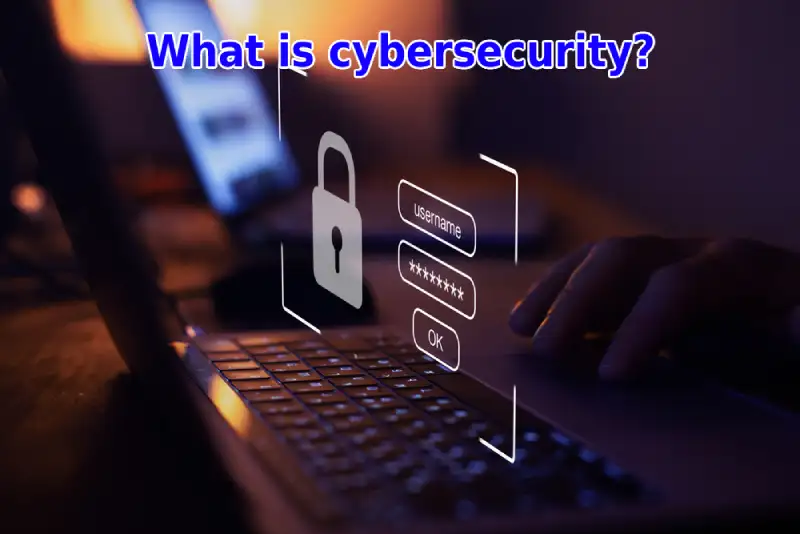 We live in a world where we use the internet to get most of our work done. Due to the same reason, we need to pay special attention to cybersecurity.
By adhering to cybersecurity best practices, we can overcome most of the risks we have to face when we work over the internet.
If you are curious to know more about what cyber security is all about, continue to read.


What is cyber security and why is it important?

Cybersecurity is the process of enhancing the protection of all systems connected to the internet. They include protecting software, hardware, and data from external threats.

Both enterprises and individuals use cybersecurity best practices to protect against unauthorized access to computer systems and data centers.
By having an excellent cybersecurity strategy, it is possible to provide maximum protection to computer systems against malicious attacks.
Along with that, there is a possibility to overcome attacks that can access, delete, alter, extort, or destroy sensitive data or user systems. Moreover, cybersecurity includes the instrumental prevention of attacks, which can disrupt or disable a system's operations.
When the number of organizations and people who use internet-connected systems increases, it is more important to focus on cybersecurity.
That's primarily because much data is being stored on the systems. If confidential and sensitive data gets into the wrong hands, various negative consequences will occur.
Due to the same reason, it is pretty essential to use appropriate techniques and minimize the occurrence of cyber-attacks.


What is cyber security definition?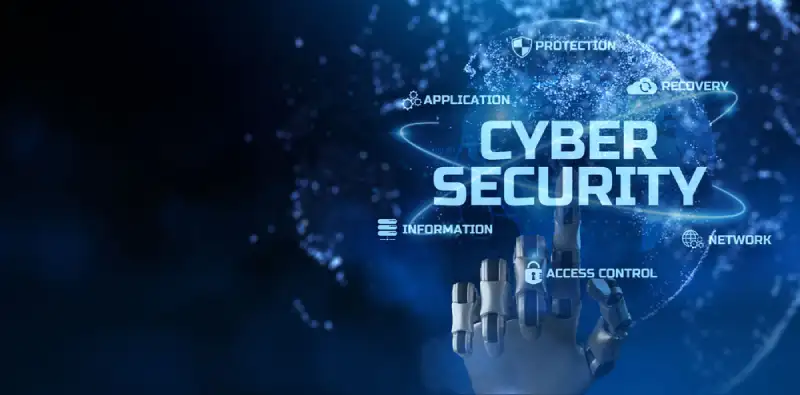 To learn more about cybersecurity, you should have a clear understanding on what is cybersecurity definition. Cybersecurity is the practice you follow to protect sensitive information and critical systems from all sorts of digital attacks. There are many other names that people use for all cybersecurity. The most common name for them includes IT security.
Cybersecurity measures can be taken to overcome threats against network systems and applications. Cybersecurity threats can originate from inside the organization as well as outside the organization.
One of the most important things to note about cybersecurity is that it is not uncommon. According to the statistics of 2020, an average data breach can cost around $2.86 million worldwide. The cost of a data breach in the United States is even high, around $8.64 million.
These costs include the expenses associated with discovering the data breach and responding to it accordingly. Other aspects contributing to the cost include long-term reputational damage, lost revenue, and damages to the brand or business.
Cybercriminals are more interested in attacking personally identifiable data or PII of customers during a cyberattack.
They include credit card information, name, address, and social security number. After getting hold of this information, they can be sold in digital marketplaces around the internet.
When a company becomes a cyberattack victim, it will lose customer trust. On top of that, customers can take legal action against the company.
There are numerous reasons why a company would end up being a victim of a security breach. Lack of in-house expertise and less-security measures implemented on the system holds a prominent place.
This is why every company should consider building a comprehensive strategy to tighten cybersecurity. When building this cybersecurity strategy, it is essential to focus on the best practices with machine learning and artificial intelligence.
Only such an effective strategy is capable of helping organizations to manage and overcome cyber threats more effectively.


What does cybersecurity do?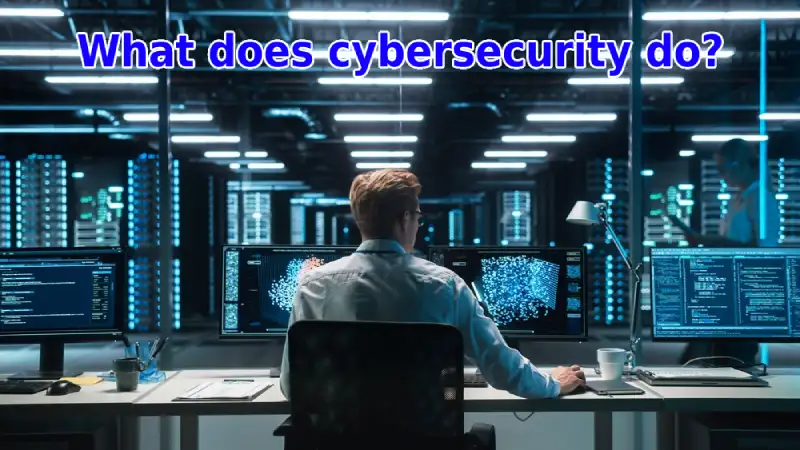 Now you have a clear idea of What is cybersecurity and why it is essential. Along with that, let's also focus on What does cybersecurity do and what cybersecurity protects. There are many different domains in cybersecurity. They include:


– Network security is the process of securing a specific computer network from cybercriminals.
They include protecting the network system from opportunistic malware or targeted attackers.


– Application security
Application security focuses on keeping devices and software free from threats. If an application is compromised, the attackers can access related data.


– Operational security
Operational security is the process of protecting important data assets. This is where special attention is paid to ensuring that only people with sufficient privileges can access data.


– Information security
information security focuses on protecting the privacy and integrity of data. This includes the protection of data that is stored and data that is in the transit stage.


– Disaster recovery
This explains the steps an organization can take to respond during a cyber-security incident or any other similar incident.
The overall plan defines the steps that a business can follow to restore its operations. Moreover, it defines an organization's strategy to operate without some resources.
It is also important to include end-user education in cybersecurity. Humans can be considered the most unpredictable factor in cyber security.
That's because any person can go ahead and introduce a virus or malware into a secure system. It can happen unintentionally. This is why all people should clearly understand cybersecurity best practices.
Companies and organizations are highly mindful of this. This is why they continue to run different educational programs to enhance awareness.
For example, employees are being taught how to figure out and respond accordingly to suspicious emails. Likewise, strict measures are being taken when plugging USB devices into the computers connected to the network.


What is threat in cyber security?


It is possible to classify threats in cybersecurity into three different domains. Let's have a quick look at what those are.


– Cybercrime

Cybercrime is a situation where a single person or a group of people launch an attack targeting an individual or a system to cause disruption or ensure a financial gain.


– Cyber-attack
A cyber-attack is launched to gather data and information. Data gathered during cyberattacks are usually sold in third-party digital marketplaces worldwide.


Cyberterrorism is the process of undermining electronic systems to cause fear or panic.



Conclusion
Now you know what cybersecurity is all about. No matter what, everyone needs to have a clear overall understanding of what cybersecurity is all about.
This understanding can provide much-needed assistance to overcome cyberattacks and other negative consequences that can take place along with that.
Different entities that have identified the importance of cybersecurity, such as organizations, are conducting cybersecurity programs intending to address the risks.
For example, comprehensive end-user education programs are being conducted so that all employees are mindful not to introduce viruses or malware into the organization's network.