Ultimate eCommerce Website SEO Checklist To Double Your Organic Traffic!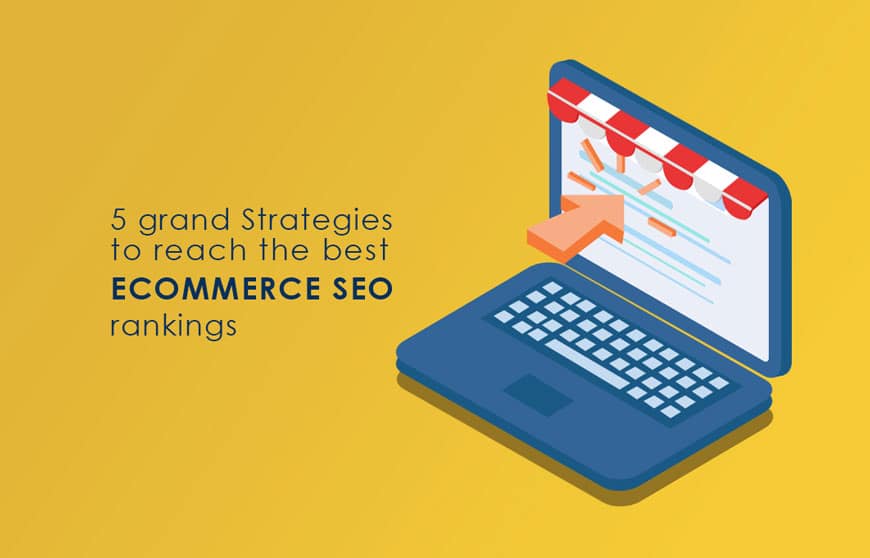 The significance of Search Engine Optimization for the success of websites is now a piece of common knowledge to almost everyone involved in this field of activity. You should not underestimate how SEO principles can carry weight in your visibility on the web. If you have any eCommerce businesses, you won't be able to benefit from the power of organic searches unless the eCommerce website SEO checklist is correctly implemented on your website.
Paid ads cannot play a significant role in your online growth since most users nowadays ignore them. Therefore, if you want to be visible on SERPs, you should optimize your online shop with proper SEO strategies. The information described in the next paragraphs can assist you in scaling your business and increasing venues in the long run.
Of course, before thinking about e-commerce SEO, it is recommended that you read the article "
ecommerce website design best practices
" and then continue.
eCommerce Website SEO Checklist
In the following section, we are going to cover 14 important hacks in SEO checklist for eCommerce websites. First of all, similar to SEO practices for other websites, keyword research is the foundation you should begin with. An appropriate list of target keywords can lead you to a potential audience. Website architecture, on-page SEO, rich snippets, and off-page SEO are the other crucial factors for a better SERP ranking.
1- Keyword Research
The first hack in SEO checklist for eCommerce websites is keyword research for eCommerce businesses, It's a no-brainer that your keywords must be chosen based on the actual searches of the product. You can use various tools to define the best keywords related to what you sell online. Amazon, which is the largest eCommerce website around the world, is the top-ranking source for these insights. You can enter your keyword in the search bar and note down what users have mostly searched for. It is the right solution for long-tail keywords as well since they are less competitive.
You can also benefit from other keyword tools on the web, such as Keyword Tool Dominator and
SEMrush
. The former option gathers the best variety of keywords from other famous online shops like eBay and Etsy. SEMrush is a great analytics tool that can deliver various analyzes about your competitors as well.
2- Website Architecture
The architecture of your website is what determines its overall performance. The best option is the architecture that is based on a CMS. Your structure should flow the link juice smoothly from top to bottom and avoid any frustration for users.
Breadcrumbs are also significant assets for eCommerce SEO that can benefit both designers and SEO experts. Google crawlers can understand your website better if there is a proper breadcrumb. Google also shows them within the search index.
Breadcrumbs can either be based on location, attributes, or history.
Optimization of site links can also improve your SEO rankings. Google adds the links that seem to be useful for website users in the result of your site that appears on organic searches. Although you can't tell Google what to show, you can optimize the website content and architecture to see these results.
Internal links are excellent assets for eCommerce businesses as well. You'd better have a proper structure for internal linking to share out the link juice more appropriately. Deep linking is an effective eCommerce strategy that refers to creating links to your product pages from the homepage or landing pages.


3- On Page eCommerce SEO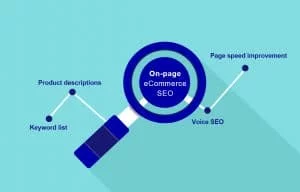 This factor, as the name suggests, means fixing and optimizing the codes and elements on your pages of an eCommerce store. The following practices assist you with this vital strategy.
This factor, as the name suggests, means fixing and optimizing the codes and elements on your pages of an eCommerce store. The following practices assist you with this vital strategy.
4- Keyword List
The first step is to prepare a complete list of relevant keywords to your eCommerce website. You should keep searching until you find all the keywords, including long-tails, with the least difficulty. Then, include these words and phrases on the homepage, product, and category pages.
5- Voice SEO
Voice assistants are becoming increasingly popular among mobile users. Google supports this feature and likes websites that are friendly with this factor as well. So what can you do for this purpose?
Try to write descriptions in a conversational and asking format. People now tend to ask Google for what they need instead of typing the sentences. These tones include some specific words and phrases that are always getting repeated. Questions beginning with "Where can I," "Show me reviews," "How can," and "What are the" are good options to consider for your pages. Additionally, you can add FAQs to the page of the product
that can let Google find the content with its bots.
6- Page Speed Improvement
The loading speed of your page is a fundamental metric for Google. The faster your eCommerce website pages load, the higher ranking you will get from Google.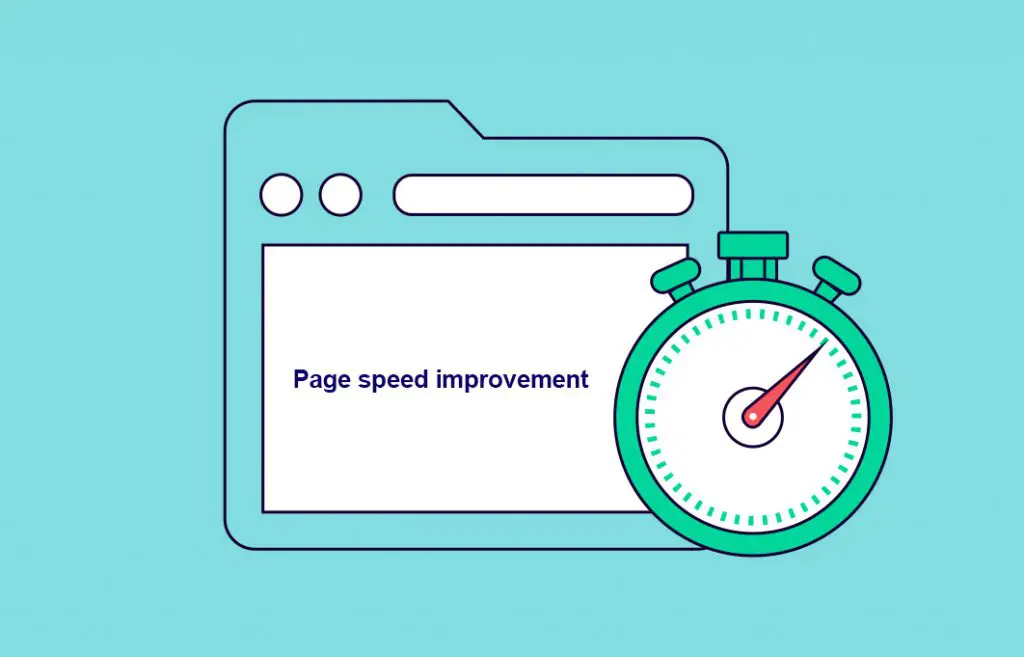 7- Product Descriptions
Even though there are no specific rules for impactful product descriptions, considering some key points can bring you positive results for your promotions. Adding phrases such as "Lowest Price,"
"Free Shipping," "Deals," and "…% Off" in your meta description can lead to an increase in CTR.
Adding a review section to the pages of your product can also improve your ranks. You should try to encourage your users to write about their experiences. "Review" keywords are vital for eCommerce websites, and this way, you can get a ranking for them as well.
If you are interested to know how to increase online sales fast , this article can help you!
8- Rich Snippets
Google's rich snippets can help you stay ahead of the competition on the first page of search results. These reviews and ratings improve brand visibility on the web. These snippets can be achieved by including Schema markup on the product pages that gives a better understanding of your content to search engines.
Similar to site links, there is no assurance that Google displays your brand in rich snippets. Nonetheless, a proper Schema markup makes your mark on rich snippets easier. You should use Google's instructions on how to run the Schemas on your eCommerce businesses' pages manually.
9- Off Page eCommerce SEO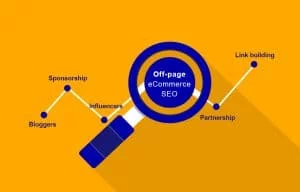 The basics of off-page SEO are similar to on-page descriptions, but it has some differences since it includes affiliate marketing plans, sponsorships, and partnerships. Consider the factors below for a better off-page SEO.
If you aim to know how much does it cost to start an online store , click on the link provided!
10- Link Building
You should begin with the necessary tactics for building links. Try citations, Q/A websites, blog comments, and social bookmarking websites for offer promotion. Building high-grade links from ifferent sites to your landing pages can help you sustain better SEO rankings, too.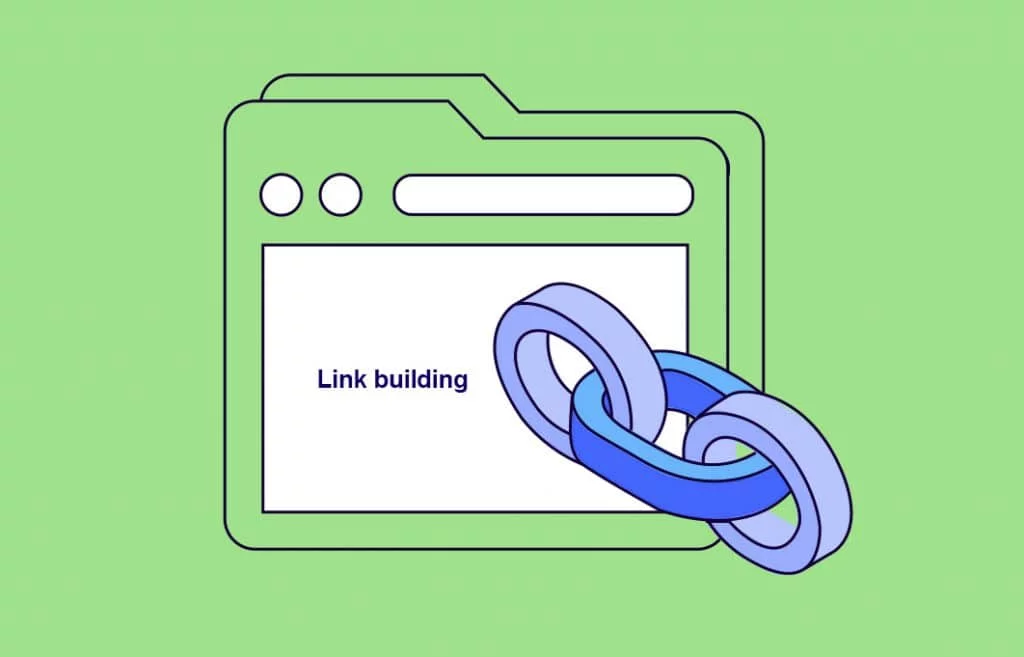 11- Partnership
Find affiliate sites that work within your eCommerce website industry and strike partnerships with them. They charge you small portions of commissions when they sell your products. You can find proper sites in this regard by searching Google for reviews of the desired product. Find the top-ranking websites for "Reviews" and "Buyers Guide" keywords and promote cooperation with them.
12- Sponsorship
Another method of promoting your offers is sponsoring them on blogs. You can use the audience of high-paying blogs to your advantage by paying them to accept your sponsored content. Don't forget that websites with strong DA usually have a list of requirements that should be fulfilled by you.
13- Bloggers
If you know some excellent relevant bloggers in your industry, reach out to them. You can considerably improve your off-page SEO by finding the bloggers who are already promoting the products of your rivals. Either they do it for free or charge you money, ask them for backlinks as well.
Exchanging guest blog posts is another good practice with positive outcomes. Think and find similar topics and focus on making your eCommerce business better with the help of guest blog posts.
14- Influencers
Influencers can increase your eCommerce website venues dramatically since people are interested in seeing human beings, not ads. Reach out to relevant influencers and try to choose the ones that own a blog of their own. They can share your content, or you can have interviews with them and share them on your blog.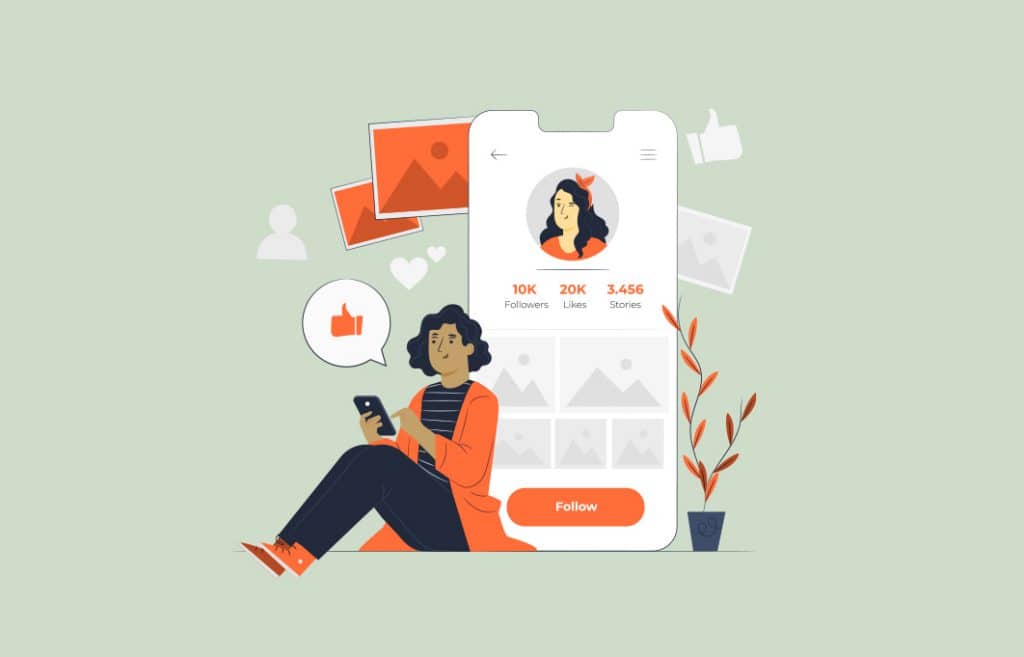 Conclusion
SEO checklist for eCommerce sites
is an essential part of online businesses, and you should implement the mentioned principles on your website yourself, or leave the responsibility to an expert. Try not to miss opportunities such as special days during the year, and increase engagement by using modern and stylish visual elements on your site. The mentioned practices in this review demand effort and time, but if you put them into use, you will soon see considerable developments in your eCommerce businesses. If you need
more advice
check this post put!