Difference Between WooCommerce vs Shopify You Should Know!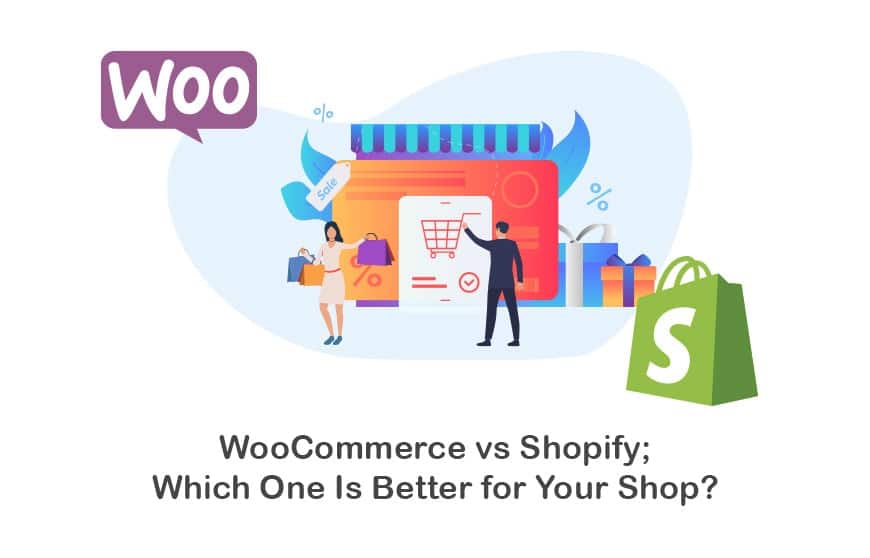 Since eCommerce has become a mainstream technology, several applications are available in the markets that are developed to power the online e-commerce website. You can now buy a fully developed eCommerce website without getting involved in the core development process. If you do not use the CMS platform, buy the e-commerce template, and make it live. Your online store is one click away.

In the buzz between the eCommerce platforms, the two applications have gained much popularity in recent years. When it comes to WooCommerce vs Shopify, both offer complete e-commerce solutions to the users. The competition between these two has divided the eCommerce community into two groups. Developers, business owners, and individual users who have experience working on both platforms are involved in the debate.

Both two platforms are in the race to capture a large piece of the pie. They offer a wide variety of facilities to the users. Shopify powers more than 800000 online stores worldwide, and WooCommerce claims it has gained significant growth in the recent year to become the most popular eCommerce platform on the web. The data shows that both applications have severe competition to capture a large part of the eCommerce industry.
What Is Shopify?
Shopify
is the online eCommerce software provider platform that gives the user ability to set up their online store instantly. It is a robust, reliable, and full-service eCommerce platform that offers all-in-one service to the customers. Wide varieties of high-quality templates are available. Also, expert customer support from your region would give you a helping hand when needed quickly. For all these services, it charges a monthly premium for the maintenance, resources, and features.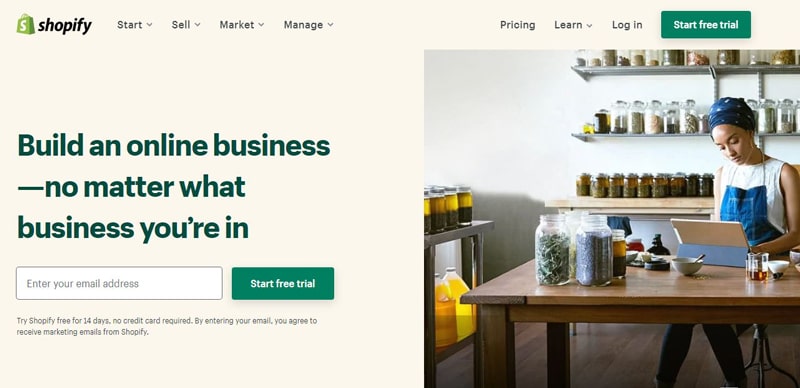 Pros
It is the one-stop solution. Once you paid the monthly subscription fees, you do not have to worry about hosting and security. All resources you need to start your eCommerce business are already added to your package. Connect your domain, choose the suitable template, set payment information, and your site will be ready to go live.
24 / 7 customer support helps businesses to get any query answered immediately. The experts will respond to your ticket and provide you with the solution.
Multichannel integration makes selling on the other e-commerce platform easy. You can list your product on Amazon, Facebook, eBay, and Pinterest with built-in features available in Shopify. The centralized management system gives you the needed support to maintain your inventory efficiently.
Other than the monthly membership fees, you have to pay the transaction fees. They have their way to charge per order that is sold through the Shopify platform. The transaction fees apply to all third-party payment gateways you use to receive the payment from the customer. The additional transaction fees make the goods sold through the platform more expensive than the competitor who sells directly through their website.
If you integrate the apps supported by this platform to your eCommerce website, it will rack up an additional yearly bill to your expense.
Suggest you read our article about how to improve the security of woocommerce store
What Is WooCommerce?
It is an eCommerce plugin that gets easily installed on your WordPress website. It enables the users to turn your easy-to-use WordPress dashboard into a full-fledged eCommerce platform. WordPress is widely used as a content management system which people are very comfortable using its dashboard. With this eCommerce plugin, you can instantly transform your WordPress site into an online shopping portal.
It is an open-source plugin. Therefore you can install it for free of cost. This is where it gives tough competition to its opponent Shopify. Due to the easy availability of the plugin, it has developed large consumers worldwide.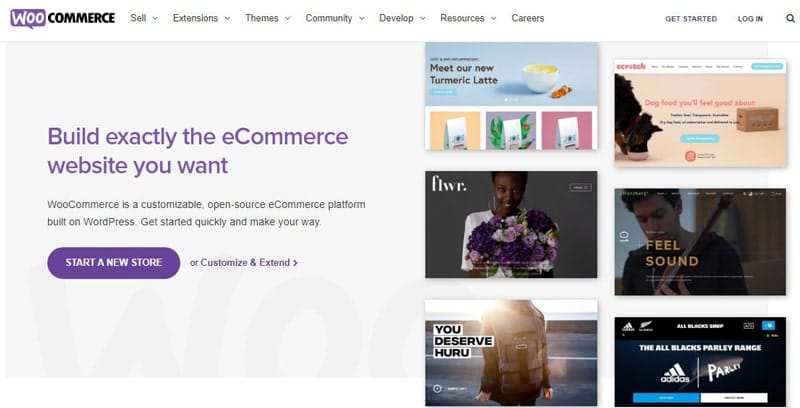 Many WordPress websites are run with the WooCommerce plugin. It is the ideal solution for small businesses that are not willing to spend much on developing e-commerce websites. You can easily host the plug-in on your existing server and customize the template according to your need.
Due to open source applications and the WordPress system in the backend, the user gets the advantage to change the functionality as per the need of the business. Both WooCommerc and WordPress are highly flexible in terms of development and customization. You can produce enormous online eCommerce websites with these applications and become the leading player in the industry. Shopify lacks such flexibility that's why people hesitate to invest in it.
If you want to know to set up woocommerce on WordPress , this post can help you!
Pros
Limitless customization is at the heart of this open-source platform. Do as much customization you want to your website anytime. Its facilities are extending the services with the new features and more development to enhance the customer experience.
It is highly scalable. It performs fantastic with a wide range of plugins and applications. You can achieve your dream eCommerce website with this platform.
It's free and available to install instantly. If you go with more advanced extensions to upgrade the features, they are most reasonably priced. The extension helps you to have greater functionality at a lower cost.
Cons
Need help of experience to develop and learn how to manage it in the beginning. The platform is not beginner-friendly. People who do not have basic coding knowledge would find it difficult to operate. If you try to build your online store by yourself, it would be challenging.
Suggest you read our article about ecommerce best practices


Difference Between WooCommerce vs. Shopify
We will be discussing the
WooCommerce vs Shopify
features to understand where the websites stand in the competition. The pros and Cons of both applications would help you make a wise decision while selecting the platform for your future business.
When you want to start your online store, you will have numerous options to consider. Out of those options, these two platforms hold a prominent place. We often see people encountering challenges as they don't have a clear understanding of how to choose between
Shopify vs WordPress WooCommerce
. That's why we thought of sharing a comparison guide with you. You may look at this comparison and decide what the best option available for you to consider is.
1- Ease of Use
You are selecting an eCommerce platform because of the convenience offered along with it. This is where you should pay special attention to the ease of use associated with your eCommerce platform. Then you can easily use that to have your online store up and running.
WooCommerce
It is a plugin that comes for WordPress. In other words, it is not a fully hosted platform. Due to the same reason, you will need to handle numerous things such as installations, managing updates, and keeping backups. On top of that, you will also need to make sure that your online store is secure. Hence, it is not the most accessible platform available for you to use. If you are going to use it, you will have to do some work from your end.
Shopify
When it comes to ease of use, it scores some points. That's because it is a built-in store. Hence, you can get an intuitive interface to use and get your work done. You will also be able to receive the benefits that come along with the ergonomic interface. The process of setting up an online store is something that you can easily do. If you are a non-technical person, Shopify would be the right option available to consider.
If you are willing to know what does magento do , this post can help you!


2- Design and Themes
Design and themes would determine the overall look and feel of your online store. Hence, you will also need to take a look at them when selecting an e-commerce platform.
WooCommerce
There's a bunch of great themes available for you to select as you go ahead with it. There is a theme for everyone. You need to pick a suitable theme and start using it for your needs.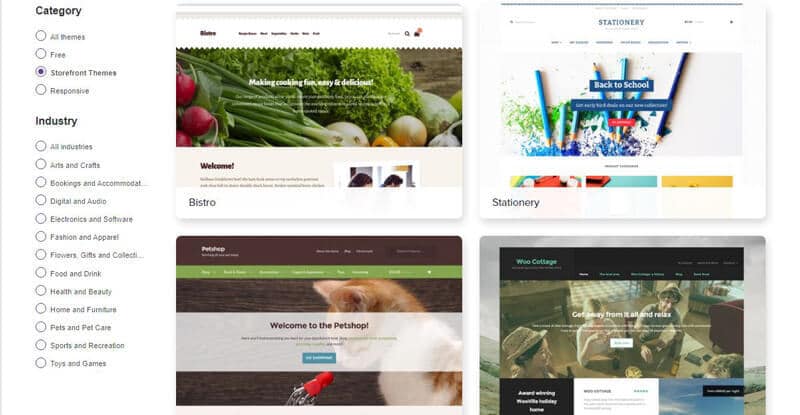 Shopify
The number of themes available is quite limited. In other words, you can only find around 73 articles. You can get nine pieces out of them for free. This is one of the biggest
WooCommerce vs. Shopify
differences that you need to keep in mind.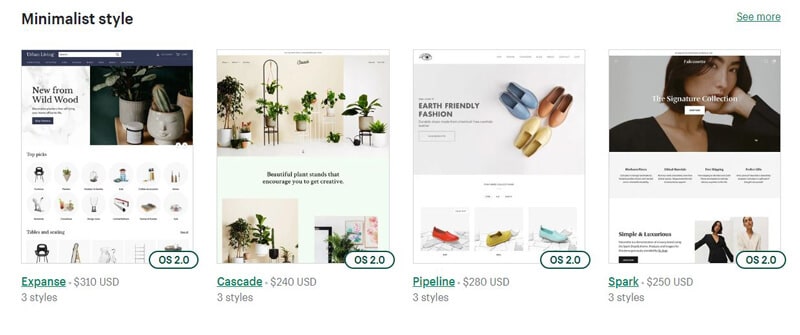 If you are interested to know

cheap website builder

, this post can help you!


3- eCommerce Features
Both of these platforms are designed to be used for the development of eCommerce stores. However, you should take a look at the eCommerce features coming along with them.
WooCommerce
You can get a shopping cart, shipping, abandoned cart recovery, multichannel selling, and numerous other features along with it. All you have to do is take a look at the features and start accessing them as per your preferences. It can help you build a fully functional eCommerce website.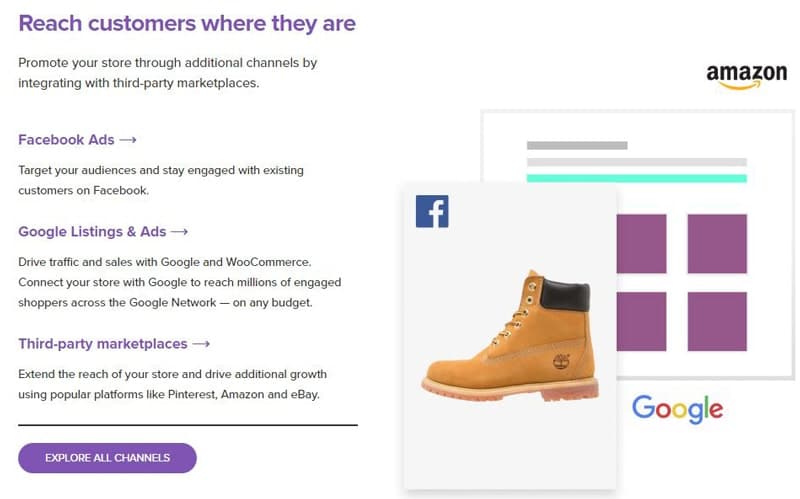 Shopify
It offers all the features that are available to you with WooCommerce as well. On top of that, you can get a great experience when configuring the e-commerce features as they come along with built-in functionalities. Most people who consider
WooCommerce vs Shopify
differences tend to go for Shopify due to this reason.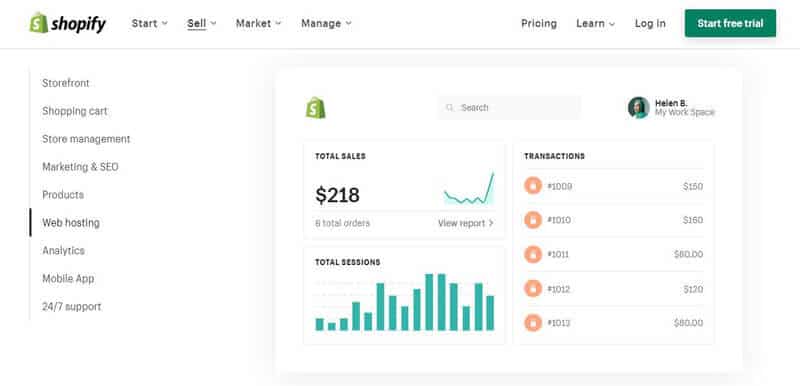 If you are wondering how to boost ecommerce sales , don't miss this post!


4- Plugins and Integrations
There are numerous free integrations available for you to enhance the functionalities of your eCommerce store. For example, integrations such as MailChimp, Drip, Klaviyo, Conversio, and many other plugins can be accessed through both applications.
WooCommerce
Its integrations can help you with syncing your eCommerce store to social media websites such as Facebook. On top of that, you will be able to get numerous other free extensions. These are certified extensions.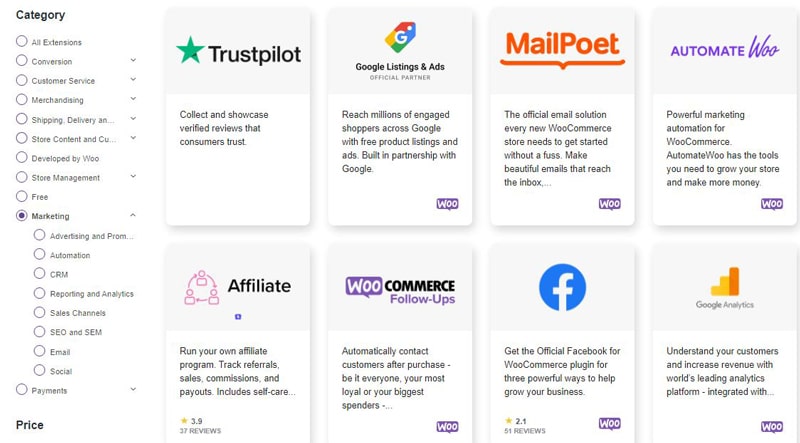 Shopify
The number of plugins or apps available for you to integrate with this platform is relatively low. However, you will still be able to get a decent experience out of what is available. For example, you can find apps that can help you to integrate eCommerce stores with social media.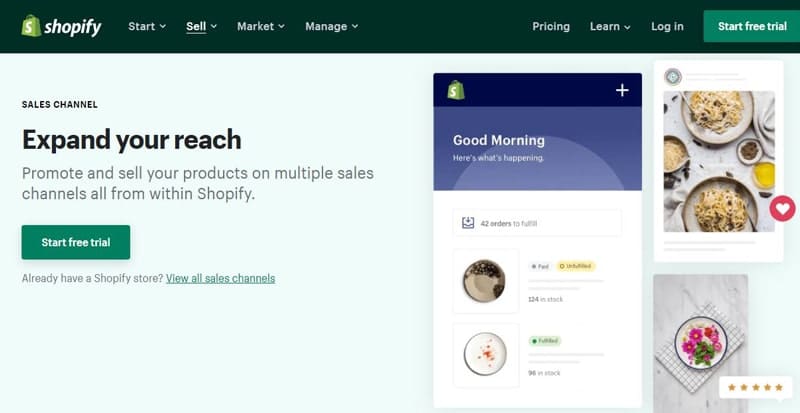 If you are willing to know how apache tomcat works , this ultimate guide can help you!

5- Payment Options
Payment processing holds the primary functionality behind your eCommerce store. This is why you will need to look at the payment options available before you sign up with an eCommerce solution.
WooCommerce
You can get Stripe and PayPal as default payment processors. These are two tested payment processors, and you can use them without keeping a doubt in mind. On top of that, you can get support from numerous less popular and regional payment gateways. For example, if you want to integrate a payment gateway in your country, you may think about using this plugin.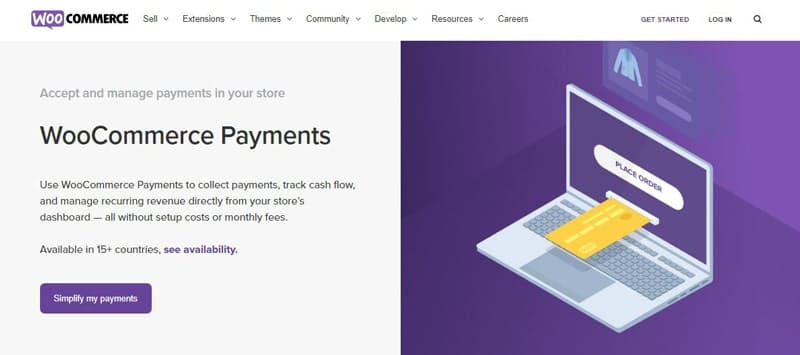 Shopify
It also provides access to over 100 different payment gateways. The transaction fees associated with them would vary from 0.5% to 2%. It would vary depending on the monthly subscription plan you select. If you can pick a higher plan, you can further reduce the transaction fee.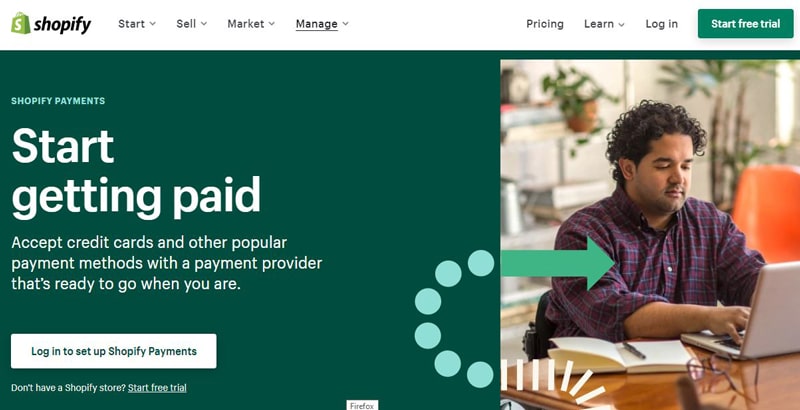 6- SEO
As you try to pick the best out of
Shopify vs WooCommerce SEO
, you also need to be mindful about SEO. That's because your ability to get your website ranked high up in search engines matters a lot.
WooCommerce
It is based upon WordPress, which is a blogging platform. Hence, you can take advantage out of it when it comes to SEO. You will use the WordPress editor and proceed with editing body content in your store. This will help you work on on-page SEO, such as editing alt tags, meta descriptions, fundamental URL redirections, and other page elements.

Shopify
It has some limitations related to SEO. For example, you will not be able to fully customize the URLs of your store. Due to the same reason, you will have to stay within boundaries and continue with SEO within this platform.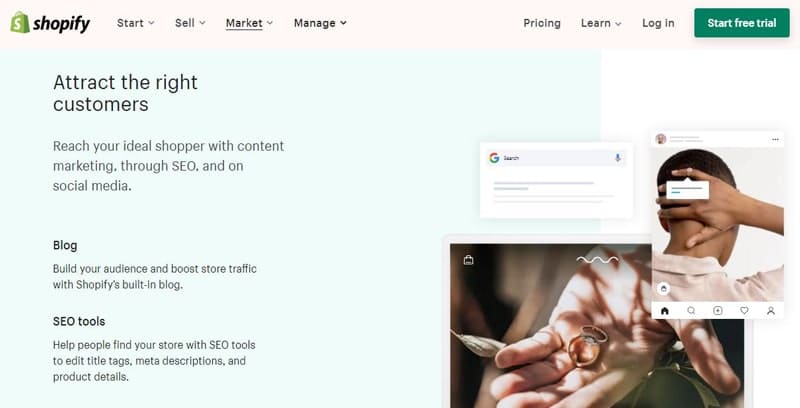 7- Security
As you try to analyze the
difference between WooCommerce and Shopify
, you need to be mindful of security. Security is one of the biggest concerns that you have when managing an online business.
WooCommerce
When it comes to this plugin, you will need to have more responsibility for ensuring the online store's security. For example, you will need to get the SSL certificate and install it on your own. Likewise, you will also have to configure the security plugins. It would help if you focused on PCI Compliance, two-factor authentication, and other essential security features on your own.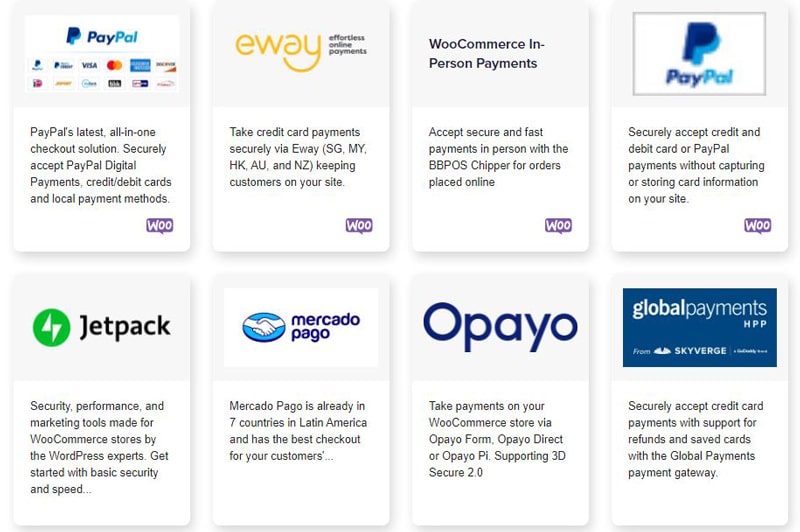 If you want to know best SSL certificate providers in 2022 , this post can help you!

Shopify
Once you start using it, you don't have to worry too much about security. That's because it will fully take control over the safety of your eCommerce site. In other words, it will resolve security issues in the background, and you need to continue to manage your online store.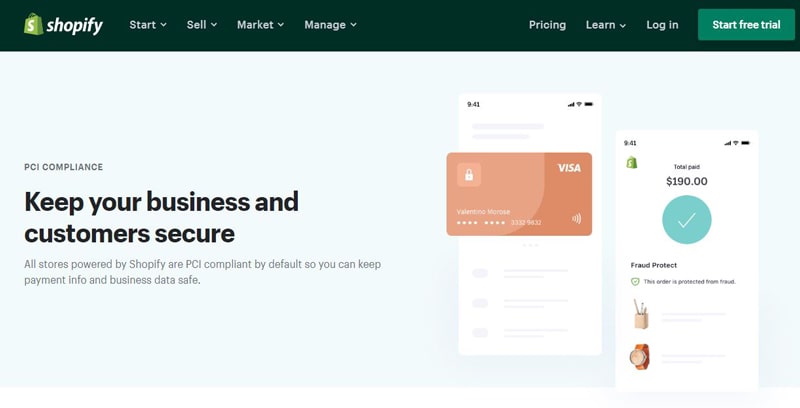 8- Customer Support
In this comparison, you need to pay more attention to customer support available to you. Whenever you encounter a challenging situation, you will be seeking the assistance of customer support. Hence, you can't simply ignore it.
WooCommerce
It is an open-source solution. Due to the same reason, you will not be receiving top-notch customer support out of it. In other words, you cannot expect to get phone support, live chat support, and email support. However, you can still seek the assistance of a beautiful community available for you to access.

Shopify
It is well-known for its outstanding customer support. If you are a complete beginner, you can start using it. The customer support team will never let you down. They will be available 24×7 to offer customer support to you over email, live chat, and phone.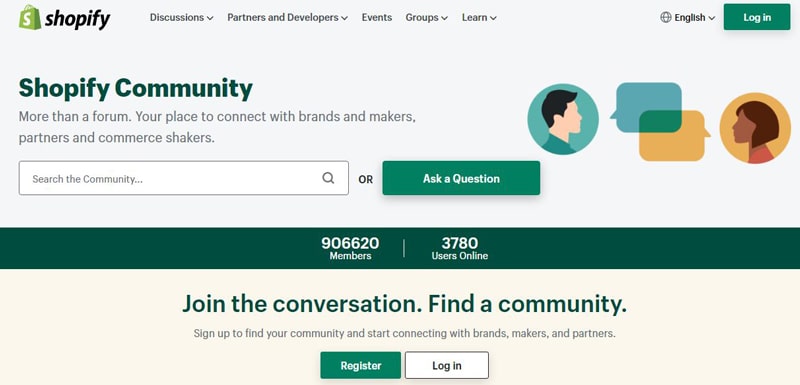 9- Pricing
As you compare
WooCommerce vs Shopify pricing
, you will notice a massive difference. That's mainly because WooCommerce is available to you as an open-source solution.
WooCommerce
It is a plugin that is available for WordPress. You don't have to pay when you want to use WordPress. You can keep your expenses low as much as possible and start your eCommerce site. For example, you will be able to get a domain name for $12 per year and hosting for around $15 per month. That's the only payment you need to make to get the online store up from the ground. However, you will have to spend more money on add-on features such as premium themes and plugins.
Shopify
It is a hosted platform. In other words, you can expect to receive a complete package for the online store out of it. This will deliver a comprehensive solution, and you never have to worry too much about anything. You don't even have to go through the struggle of locating a theme provider. The monthly and annual plans would cover them all. The basic plan is available for $29 per month. You will have to pay $79 and $299 for the standard plan and advanced plans.

10- Building Time
As a part of the
WooCommerce and Shopify comparison
, we thought of sharing details related to building time. Then you can decide what platform would consume the most time from you.
WooCommerce
It is something technical. That's because you don't get any built-in features. You will have to do everything on your own. If you are a beginner, this will take a lot of time. Even if you are a pro, you will have to spend some time on it as you will have to look for things independently.
Shopify
It is providing you with the convenience of a built-in platform. Hence, you don't have to worry too much about building time. Everything is available to you beforehand, and you need to juggle them around and get work done. Hence, you can even get an online store developed within a day.
11- Dropshipping
If you plan to use these two platforms for dropshipping, you should understand the time taken to get work done. On top of that, you should be mindful of the effectiveness of these two platforms as well.
WooCommerce
It is the most preferred solution available for people who wish to proceed with dropshipping. That's because there are numerous helpful plugins, which you can use for dropshipping. With the help of these plugins, you can complete orders and import products instantly.

Shopify
There are some apps available for you to use when engaging with dropshipping. Oberlo and Dropified are perfect examples of such apps. However, they are not in a position to deliver an ideal experience to you. This is why you should do the
WooCommerce vs Shopify
dropshipping comparison and see what option is right for you.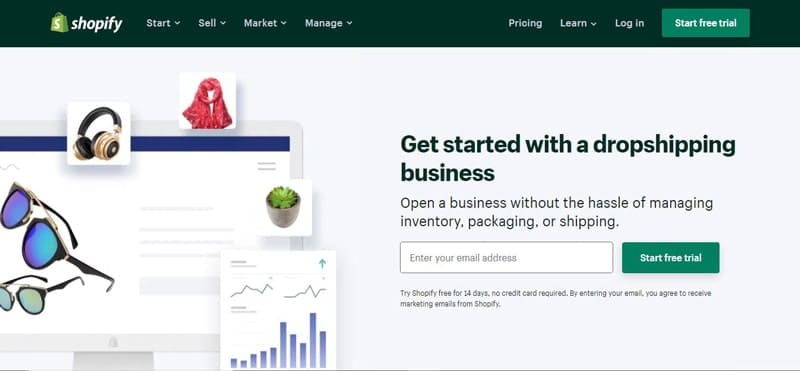 Shopify vs WooCommerce; Which One Is Right for You?
At the end of this comparison, you will be in a position to pick a solution out of these two on your own and proceed with using it. Both these are powerful platforms.
Shopify is easy to use. If you are a beginner, you can get work done without spending any effort. However, it can be expensive as you will be paying for the support you get. On top of that, it would not provide complete control over the eCommerce site to you. WooCommerce is open-source, and you can get full control over the software. However, you will be responsible for managing the eCommerce platform. This will put a variety of work for you to focus on. This can be stressful for you.
Frequently Asked Questions
Which Platform Is More Scalable, Woocommerce or Shopify?
When it comes to the difference between WooCommerce and Shopify, scalability is an essential factor. WooCommerce is more scalable since you have broad control over its customization. To get the other hand, Shopify is much economical, but it is more structured in its features.
Is Shopify or WooCommerce Better for SEO?
If you have a small business, then Shopify is a good choice since it is beginner-friendly and easy to use. But if you run a vast store, WooCommerce is recommended as it is built on WordPress and is helpful for content optimization and SEO.



Conclusion
When you compare these two platforms, you will find both great functions that make the user start their online eCommerce platform. Deciding which one is better can be a person's opinion. Both suit the need, and they provide detailed information on how to set up and run the fully developed eCommerce website.
Also, both are highly discussed platforms on the online forum. So if you encounter a problem with any of the media, there will be a huge community available to help you resolve the issue. I hope the article
WooCommerce vs Shopify
enabled you to obtain the required knowledge about both the e-commerce platform. If you need more detailed information, check out
this article
.