How To Increase eCommerce Sales Quickly?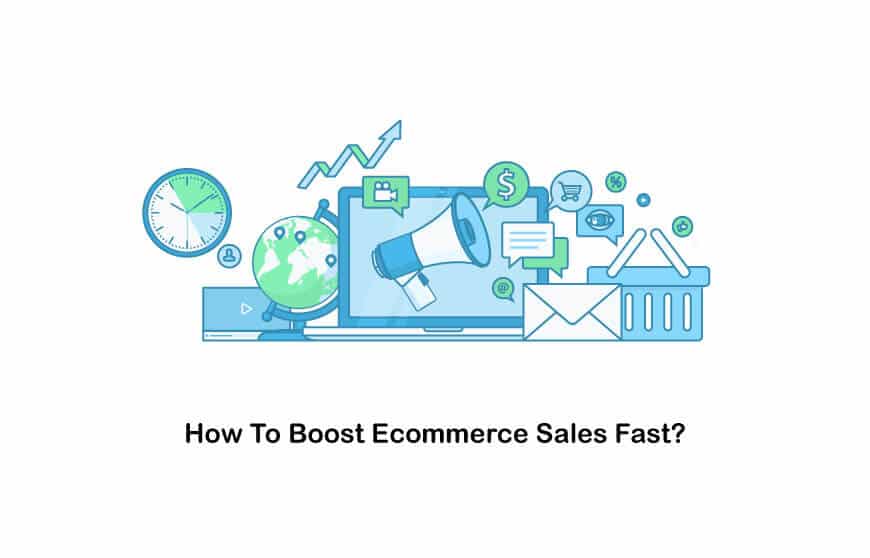 Nothing can delight an eCommerce business owner as much as seeing a significant number of sales for the products or services. Generating considerable amounts of daily transactions is fascinating, but that's where it gets tricky for many people. This success entails some specific practices, and they can vary for different websites since the type of your store, your audience, and the way you operate your store all matter a great deal.
Fortunately, there are various approaches available that impact all eCommerce businesses. In this review, we will provide you with some actionable techniques and help you figure out how to boost eCommerce sales fast, whether you sell physical products or run a business based on services.

How To Boost eCommerce Sales?
Running an online store is the first step towards achieving a successful business. You should be aware of the reasons that other eCommerce businesses lead up a blind valley and, instead, benefit from practices that bear fruit. In the following, we will mention the answer to the common question of "how to increase online sales fast".


1. Make Use of Email Marketing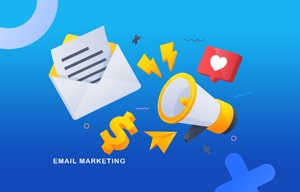 Although it may seem a daunting task to accomplish, you can benefit from the various available tools that simplify things for you. Once you create an email list, you get permission to send your future offers and promotions to a group of people who are already interested in your product. This way, you grow a community for your products and services, and people like it more than receiving paid promotions on their email list, or social media feeds.
Additionally, you have full control of the email list, which is not possible on social media platforms such as Instagram. When you publish a post on your profile, it will be seen by all people of different ages, tastes, and needs. Opting for an email marketing platform provides eCommerce businesses with the capability of categorizing and retargeting audiences and sending emails based on their exact preferences. You can activate customized pop-ups on your website and ask people for their email address after they spend a specific time.
Accurate segmentation of customers based on their activities on your website is a great marketing asset for your business. What do they wish best to see when it comes to receiving promotional emails from you? You can implement checklists about your products or promotion types when you ask people to confirm their subscription.


If you are interested to check the ecommerce site best practices , don't miss this article!
2. Be Honest
When the question of "how to get more sales on my online store" comes to your mind, the important tip is that you should consistently aim to earn trust in your brand for your customers. The easiest way in this regard is to improve the quality of your product and share realistic information in detail. Also, don't forget to have honesty in your sales and business copies so that it won't ruin your brand's reputation. Don't make claims you can't accomplish. People's minds are full of exaggerations, and they don't care about them anymore!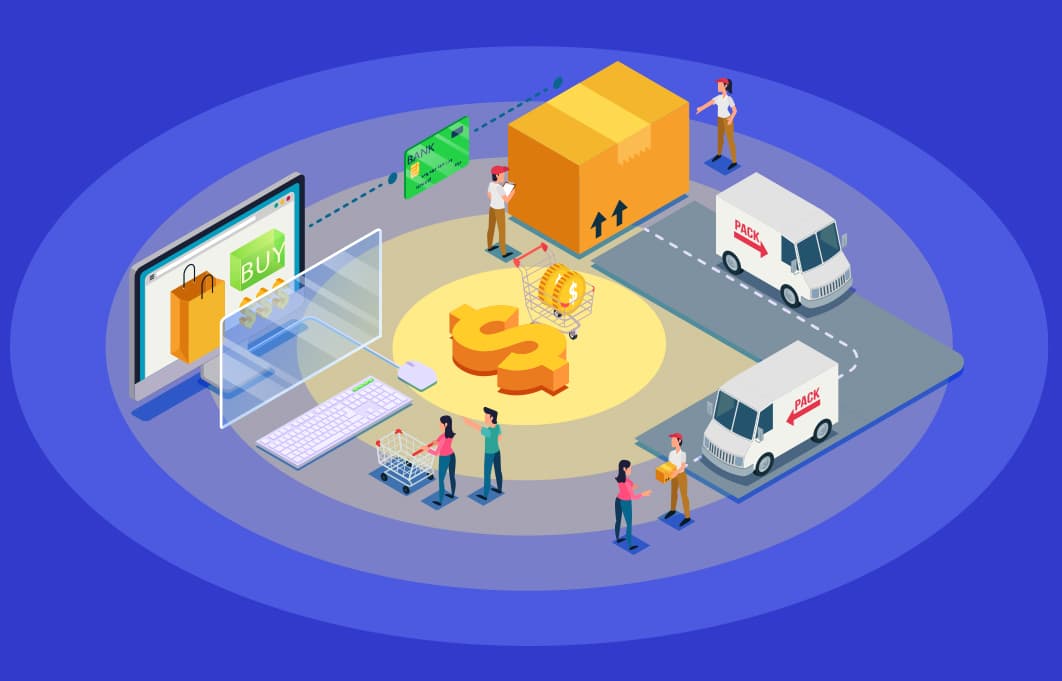 Integrity should be apparent in all your business aspects. Just try to present who you really are, no matter if it is on your homepage, email promotions, or social account posts. Making engagement on social accounts by various means, such as live videos, can also convey a more trustable identity of you. Additionally, you can share honest reviews from your previous customers or users on your website and social accounts. Customer feedback has never been more significant than what we see nowadays in the social media environment. To be honest, people trust the real feedback from a satisfied client more than a thousand words written in the best sales copies!
Also, don't forget about valuable free content if you want to increase eCommerce sales. When your users find helpful information on your website for free, they feel that you care about them and put trust in your brand more than before. Consequently, give a high priority to the content you publish on your social accounts and blog.
Suggest you read our article about seo checklist for ecommerce website
3. Opt for Tactics That Create Urgency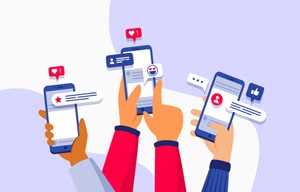 One of the other
ways to increase eCommerce sales
 is that c
reating scarcity is not opposed to being honest, and you can use this technique to persuade website visitors to make their purchase right away. Businesses put various forms of this technique into use, like limited editions or timed special offers. While these approaches may not comply with your online business, offering discounts may best fit your requirements.

Other ways of creating urgency include adding countdown timers on the website or showing the number of remaining items next to the product. As earlier stated out, email marketing is a great marketing tool to use, and you can apply these principles in your emails as well. Statistics show that scarcity in emails can increase your CTR by up to 14% and double your amount of sales.
If you are willing to know about the best wordpress forum plugins ,  this post can help you!
4. Define Shipping Costs Exactly
The cost of shipping is the one thing that drives users to go through with a purchase. Since free delivery is the top driver for online shoppers, you should make it available once possible. A common technique many online store managers use is defining free shipping for a certain amount of orders.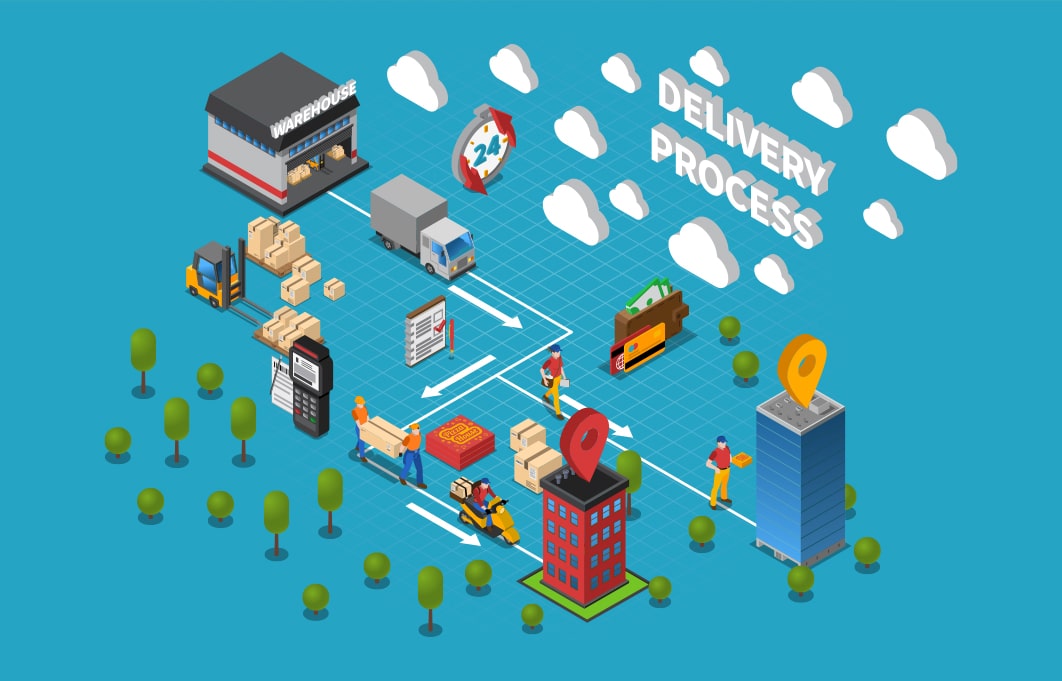 However, this is not the case for all eCommerce businesses, and it might not be possible to apply on your website. In this case, try to be as transparent as possible about your shipping costs. When you let online shoppers know precisely how much extra money they need to pay, you encourage them to finalize their purchase. One of the most preventative reasons that cause shoppers to abandon their carts is the unexpected notice of extra money required for checkouts. If you want to increase eCommerce sales, display the final actual price on the product page.
If you are interested to learn how to add discussion forum to wordpress , this post can guide you!
5. Make Check-Outs Simple
According to older reports of Statistica, a straightforward process of checkout is the third important driver that leads shoppers towards making an online purchase. If you have a long and complicated checkout process, expect your website visitors to abandon their carts. Simplify your checkouts to boost eCommerce sales. Many change their mind in the last moments before buying something, and you want to make sure it doesn't happen to your website.
You can provide people with a guest checkout option so that they won't have to sign up on your website to buy what they want. Since this is another reason for cart abandonment, allow users to finalize their purchase without registration and, as a result, increase your eCommerce sales.
Another practical element is the progress bar indicator. It shows people the stage of checkout they are currently at, and also the remaining steps for completing the purchase. This progress indicator also lets them go back at any stage and make the required changes.
6. Different Payment Options and Money-Back Guarantee
Another practical answer to the question of
how can eCommerce increase sales
 is that a
credit card is no more than the only option for eCommerce businesses. You should cover other typical methods that are being used worldwide, such as Stripe, Google Wallet, and ApplePay. By implementing different payment methods, especially the newer services popular on mobile phones, you simplify things for users to give you their money. Although it might be a bit difficult to optimize the website for all these services, doing so will increase your eCommerce sales and drive more mobile traffic towards your website.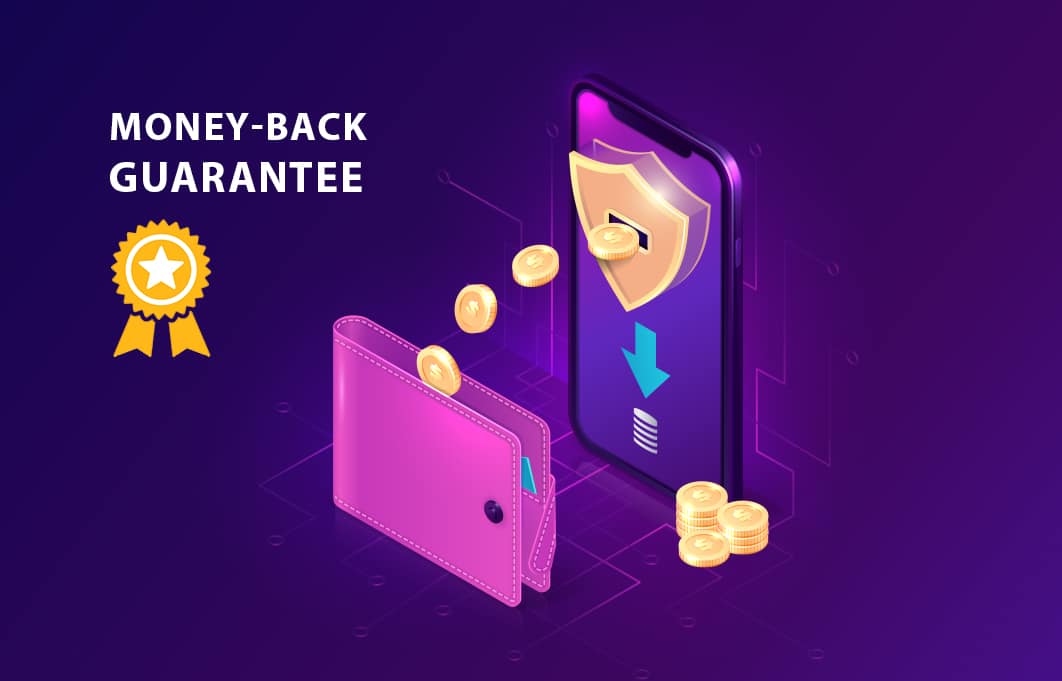 Risk aversion is another essential factor that frequently prevents users from purchasing goods online. While this risk is mostly a financial one, you should ensure that they will get their money back in case of being unsatisfied with the product they receive. Small and simple purchases can even cause buyer's remorse, so do your best to overcome this objection. Take away anything that prevents prospects from buying from you.
7. Offer Reliable Customer Service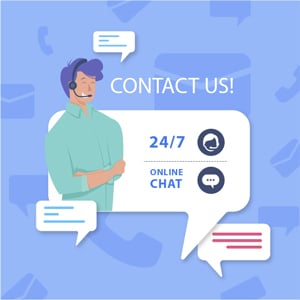 People want to be sure about the problems that might cause them at any stage during or after making a purchase. You should care about your customers' concerns and needs, and help them in all the ways, such as activating a live chat option on your website. This way, people find instant support, and to make things easier, you can implement chatbots to answer the FAQs and decrease the number of messages you have to deal with. Moreover, if possible, having 24/7 support on the phone gives your brand great trust and consequently increases eCommerce sales. having 24/7 support on the phone gives your brand great trust.


8. Enhance Your Brand Awareness
In order to explain how to increase eCommerce sales, we can mention that brand awareness can influence your user's trust which could lead to higher sales and also help you improve SEO. It's a clear fact that the more people recognize your brand, the more your business will grow. To do so you need to concentrate on the quality of your product, try to use high-quality content, you could consider partnering up with other businesses in your field of industry, being active on social media might also be a smart strategy.
9. Interact With Your Customers on Social Media
Using Facebook advertisement to drive more traffic can turn up well, as it's a good way of gathering new visitors and also making them buying customers. It could also be a way to encourage your customers to purchase even more products. according to recent statistics, the average return investment from Facebook Ads in eCommerce is 152% which proves that it could be a practical app in eCommerce.

It may be wiser to set up your ads instead of counting on the Facebook algorithm to make a success out of ads. You could custom your ads according to inclusions, and exclusions so you can display an ad based on certain actions the user has or hasn't done yet. Important to mention that most of the eCommerce owners haven't even tried to set up the Facebook pixel in their eCommerce store, hence this could be your chance to take off and expand your business.
10. Take Advantage of Lookalike Audiences on Facebook
One of the best strategies in designing ads is to use the data you already have about your existing consumers to find people who are just like them, with the same needs and attitude. Facebook enables this option via targeting lookalike audiences. Generally speaking lookalike audiences on Facebook are users who happen to have similar characteristics in your database.

When you upload your data to Facebook, then Facebook will ross-references its own recourses as well as third-party data brokers to create unified data based on the conditions you set. It's the most effective way of data analysis on your existing consumers which could lead to designing highly targeted ads on Facebook.


11. Investing in Quality Product Images
Another answer to the question of how to boost eCommerce sales is that well-displayed food may taste better than an ill-prepared dish. Even in human relationships, appearance is a vital factor, hence it's a sensible strategy to invest in high-quality photography of your products. People like to look go through the products from top to bottom especially in online shopping so you may think about taking shots of the product at almost all angles.
12. Enhance Your Conversion Rate
When it comes to the question of how to get more eCommerce sales, a practical solution is to try none-stop to optimize and enhance your online marketing channels to increase the conversion rate. You need loads of changes in your approach to finally find your appropriate metrics. If you're failing to achieve the set up goals you need to go through your analytics once more and figure out the problem and answer the question of why our sale rates dropping off. After that, you could start making a list of hypothesizes about what part of the operation is conversion killing. You need to make a habit of testing different aspects of your eCommerce website that have the potential to improve.
13. Try To Know More About Your Customers
You need to try to understand your customers on a deep level. You can start by communicating more with them. When you know about your customers you can create ads, launch special products according to what they need or love. You need to be more customer-centric and not just by saying you're one, you need to try to make your customers the focus of your every single strategy.
14. Offer Rich Customer Service
Customers' service has become the new marketing for most successful brands. Although most brands still won't consider setting up Chatbots and engagement automation, the tools of customer service. Customers will feel more satisfied when they can chat with a staff member, it can also help them convert. Listening to customers is a huge help for the quality enhancement of your products which will also improve the sales rate. With brand trust, your brand will become more popular on social media, and word of the mouth might just be what you need to expand the business.
15. Create a Video Demonstration
A video is a strong tool of engagement as most customers love videos. Statics show that a website that happens to have videos can get its average users to spend 88% more time on their site. Important to mention that videos are as practical as ads and can enhance your engagement with customers as well as your sales rate. Videos can make a memorable impression on consumers which they won't forget for quite a while in comparison to printed or written ads.

Hence you might consider adding some relevant videos on your eCommerce website, like a tutorial video about how to use a product or repair it, this strategy may not work for all products for instance if you're selling trousers you cant make a video of how to put this on but if your clothing has a specific usage or functionality you may consider showing it in a video.
16. Display Your Best Selling Products
By showcasing your top-selling products you'll give customers some direction and show them what are people purchasing the most. You might consider adding a best seller category on the home page of your eCommerce website, although it might seem a bit overwhelming if you're selling a wide range of different products. This strategy might also help you recognize and improve your other products that aren't doing so well in the market.
17. Reconsider Your Value Proposition
What is the first thing a customer would notice as they reach your website? Your phone number? Email address? These aren't as practical as you might think. You need to concentrate on your value instead, explain to the customers what is it that makes your brand special. A value proposition will tell the customer everything they need to know about your products, as it has a headline that will absorb attention and also it contains a short description of how does the product function. A high-quality value proposition can most certainly help you drive more sales to your eCommerce website.
18. Think About Using Paid Traffic
Paid traffic might be the best and quickest solution to improve your sales on your eCommerce store. Many people disagree as they think of paid traffic as a useless and expensive solution, Alas if It's done properly it could prove to be practical and also affordable as it'll boost up your business and take you to the next level. Most of the people who hadn't a successful experience working with paid traffic made some lethal amateur mistakes, hence let's list the things you need to know before you dive in.

Be wise and think about your decision before you dump a great sum of money into this, it's a better strategy to start with less amount of money and see how things will turn up with paid traffic. Paid traffic is not something that you would expect to go perfect on your first try, you need to be patient and make a habit of testing different strategies.
Frequently Asked Questions
1) What Is the Meaning of eCommerce?
eCommerce is the process of purchasing and selling products or services as well as the transfer of money and the needed data to complete the sales through the internet. Might be known as electronic commerce or internet commerce as well.
2) What Are the Examples of eCommerce?
You can find popular examples of eCommerce all around you, businesses like Amazon, Flipkart, and eBay.
3) What Are the 3 Types of eCommerce?
3 developed types of eCommerce are based on the business owner and customer relations. We have business-to-business e-commerce in websites such as Shopify, business-to-consumer like the famous Amazon, consumer-to-consumer eCommerce like e-bay.

Conclusion
What we discussed in this article can help all the eCommerce businesses learn
how to improve eCommerce sales
and have more sales for whatever product or service they offer. Don't expect to increase your sales by leaps and bounds overnight, but you can be sure to have more revenues gradually by using these tips. Follow what you have learned in this article and keep your online store up to date to observe a significant increase in your sales. For more information click
here
.