bbpress Forum Plugin; How Can You Create a Forum for Your WordPress Site?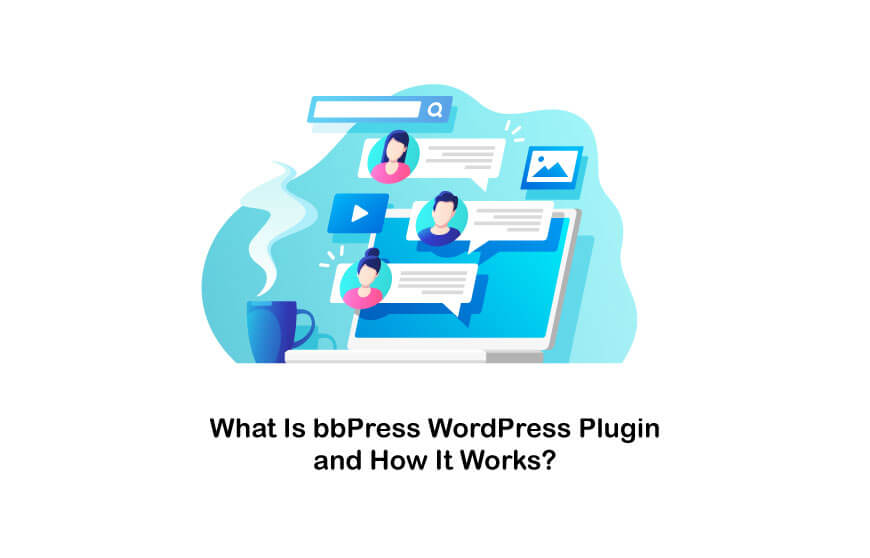 Many people know the forums, but they may know them as boards with messages or discussion boards. Forums encourage users to connect, discuss site-relevant topics, and share tips with each other. There are several ways to add forums to your website. bbPress is one of the best solutions which helps you add a forum to your WordPress website. In this article about the bbPress tutorial, we will cover in detail what is bbPress WordPress plugin and how it works.
There is much to cover. So, let's dive in!
What Is bbPress Plugin?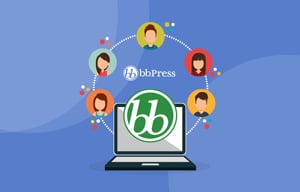 bbPress is a free, open-source WordPress platform software for forums. It can be installed on a WordPress site as one of the WordPress plugins. bbPress was developed by the hands of Matt Mullenweg, the co-founder of WordPress as he was frustrated with the forum management software that ran the official WordPress support forums and its limitations. Since then a WordPress-based forum was designed and developed On December 28, 2004, new forum software was released as bbPress v0.7.2.
At first, bbPress was designed to be the standalone piece of software that had its own database table as it could make copies of the code and start independent development. bbPress was remotely stable and functional this way but as bugs were discovered in WordPress it became much harder to maintain. on September 12, 2011, it was decided that bbPress 2.0 should shift from being a standalone piece of software to a plugin for WordPress.
If you aim to know the security plugins for wordpress , check this article out!
What Is bbPress Used For?
bbPress can help you add a forum to WordPress which will enable you to use many of WordPress's native features. As your forum is a native part of your WordPress site you can simply benefit from the WordPress user registration system, along with the huge selection of WordPress plugins that are available for you. using a bbPress demo could also help understand the concept.
If you aim to find the best wordpress forum plugins , this article may help you!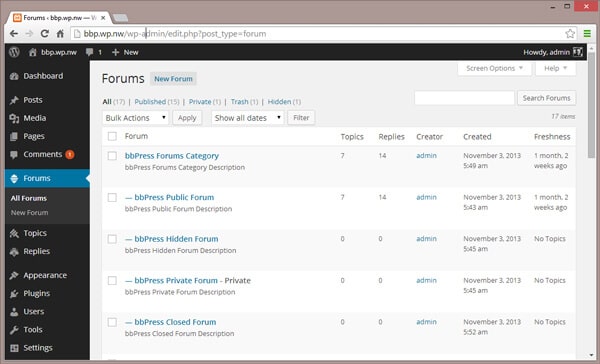 bbPress Features
Customizable templates
Fully integrated
User-friendly interface
Light-weighted
Multi-site forums
Easy setup
Why Include a Forum on Your Website?
Social networks and blogging are time-tested ways of linking brands to clients. But building a highly oriented community around your brand will build greater interaction and interactivity right from your own website. Growing numbers of small and large companies in niches of all kinds are integrating on their own sites social networking and message boards due to several reasons:
1. Engage Your Audience
If you are trying to start a new business you probably wouldn't have the budget or the resources to employ a research team to analyze your target audience. Nevertheless understanding your target audience and focusing on their needs and what they're looking for in a brand is a key factor in the growth of a business.
Plus you might not have enough time to speak to each of your users in this case adding a bbPress forum to your website can be an easy solution to your problems. By setting up an interactive forum you are trying to engage your users to speak to one another in a safe digital environment. Your role comes after that as you can read, review, and respond to what your audience honestly thinks, without having to ask.
If you aim to compare magento vs wordpress security features, check this article out!
2. User-Produced Content
It was mentioned that forums are an amazing tool for communicating with your audience and streamlining your customer service processes, besides forums could be the opportunity for users to get creative and produce useful content. Given the chance, your audience might help you produce high-quality content about your social media strategy, or your products but to make this happen you need to create an online community around your brand. bbPress forum can help make this plan work.

3. Offering Better Quality
No matter how diligent you might be some times things won't go as planned, you may deal with delivery problems or quality control. Many might not want to write about these problems in their reviews. Nevertheless Encouraging a friendly, and honest environment within your forum could help you gain your user's trust. bbPress forum plugin will give you an awesome platform to apologize, interact, and solve any problem.


Forum content could be so much more than letting you into the world of your customers, it could the ideal place to let your customers interact with the human side of your brand. You can build an actual relationship with your customers by letting them know who you are, and what you care about. In the modern world where there are thousands of brands competing to get the customer's attention, speaking to your target audience could be a huge perk.
If you want to know wordpress replacement , check this article out!
Benefits of Using bbPress
bbPress is a free app and you wouldn't have to pay a dime to use it.
It is completely open for all users and you could download or modify all codes associated with this software with no limitation bothering you.
bbPress is more like a community project and a large number of people could get involved in the process of operating it.
Another advantage of the bbPress forum is that it needs a little code to run it and this makes it much faster and more secure than its rivals
There are more than 100 dedicated bbPress plugins that could add functional features to your site.
A well-run forum helps you generate traffic on general sites and gain a reputation in your industry.
bbPress could work its magic the minute you install it, and when you decide to get rid of it the deletion process would not harm your website at all.
Suggest you read our article about what is a weblog
Requirements to Install bbPress Forum
If you already have a WordPress site where you would like to add a forum, you can skip the section. On the other side, if you just get started then read on. First, you will have to register for a web hosting account. This is where all of the files will be held for your online WordPress site.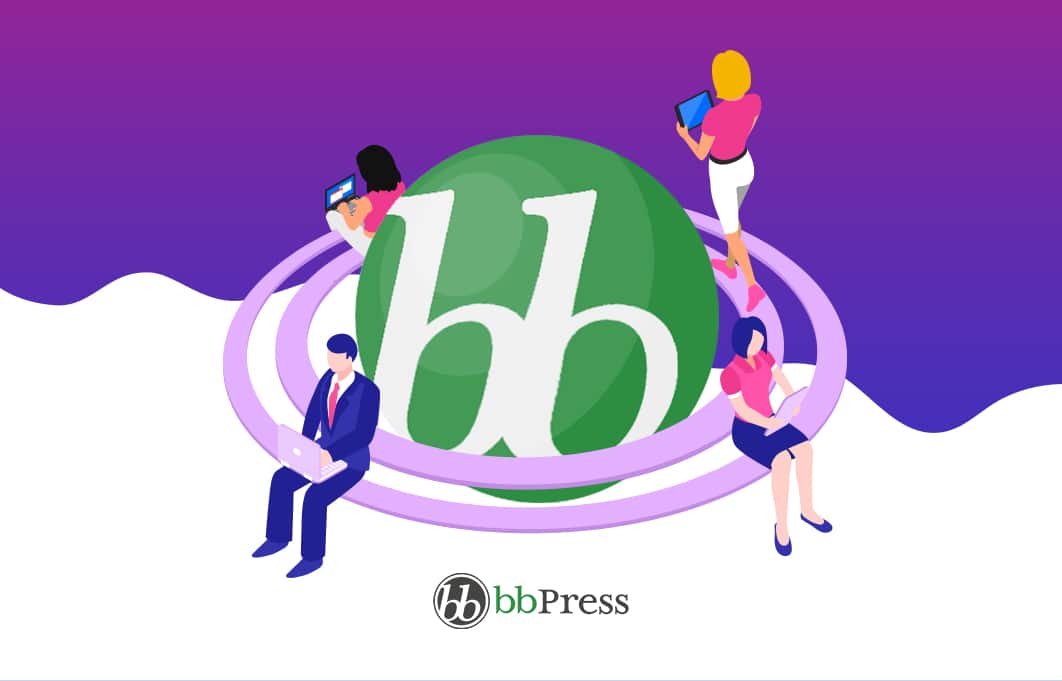 You would need to use a domain name, too. That will be the address on the internet of your website, and what users should type in their browsers to find your online forum. You will follow the instructions and complete the installation once you have signed up for hosting. After setting up the WordPress site and installing all the plugins, then you will be able to install the
bbPress forum plugin
. Now you are ready to launch your own online community!
If you aim to know about wordpress website security checklist , this post can help you!
How To Install bbPress Forum in WordPress?
One of the common questions that come to mind is that
how to use bbPress?
As we mentioned above and earlier, bbPress is a lightweight plugin designed to build a forum through WordPress plugins on an existing WordPress site or to launch a new website. Integration is simple and it is able to significantly increase your website content.
This plugin has been around since WordPress founder Matt Mullenweg created it in 2004 to support WordPress forums. It has been updated and re-developed to form the version we use today: one of the free, open-source WordPress plugins that users can install with just one click from the WordPress Plugin Directory that comes with every WordPress update.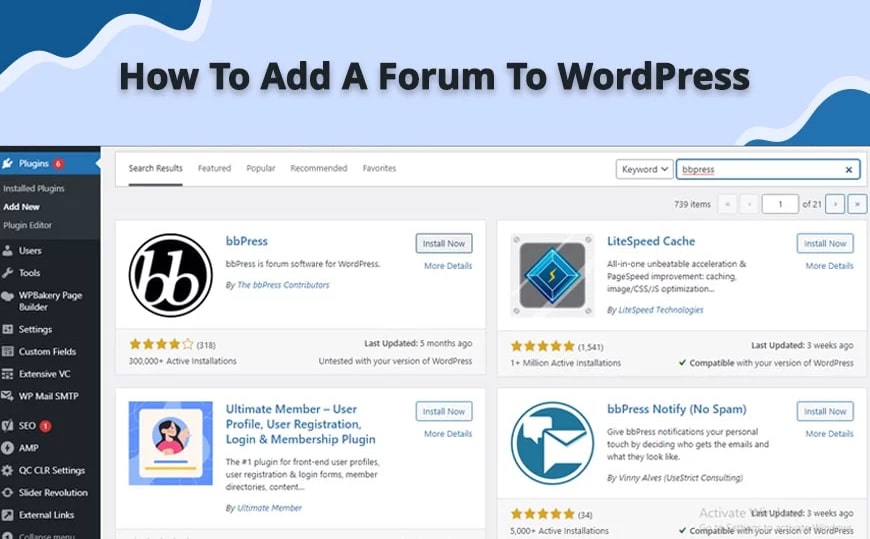 The bbPress WordPress plugin (bb stands for "bulletin board") provides all the requisite features and functions to connect one or more forums to any website.
To learn how to add bbPress forum to the page, follow these steps:
navigate to the Plugins list
Tap the "Add New" button and check for bbPress in the Folder.
Select it and click "Install,"
adding the plugin files to the WordPress code on the site.
Turn on the plugin then by clicking "Activate" under its name.
If enabled, it is possible to configure bbPress for general forum setups. The plugin incorporates three different types of posts: individual pages, subjects, and responses. Those are displayed in your WordPress dashboard's sidebar menu. You can set up only one forum on the same WordPress domain, or add multiple forums. You will handle all aspects of the forums you build from your WordPress Admin Dashboard. Options include customizing the URL of your website, and how it shows threads and topics.


As well as its standard configuration options, bbPress also provides a range of shortcodes, bits of code that can be directly inserted into a website or post to add highly unique functionality. bbPress shortcodes can be copied directly from the bbPress codex and pasted into any WordPress page to monitor how the website shows forums, topics, and responses. Shortcodes also allow users to add elements on specified pages such as search forms, login and register screens, and view forum statistics.


The bbPress forum also comes with five widgets, which can be attached to any WordPress theme's sidebar or footer. These include a list of title choices forums and lists of most recent responses and subjects, as well as a login feature. The login widget features a simple signup form that can contain shortcodes for registering and missing passwords in WordPress.
Things You Could Do With Bbpress
If you are planning to build your online community or forum using bbPress you may need to know about its capability.


Visibility Settings
You can set the visibility for each of your forums. A forum could be set as public where it's open to the public eye, or it could be set as private where it is only visible for the registered users, it could be hidden so that only the key masters and moderators could see the forum.
Registration Settings
If you want users to register a post in your forum then you will need to determine that should the registration be manual or automatic. It's important to mention that automatic registration is much easier and faster for users but it'll give you less control over who is contributing and posting and this might lead to spam. Although manual registration requires a higher level of admin you'll have complete control over the posting panel.
Access Setting
You can determine whether users need to be registered to use your forums or not, this way you could control the registration process. You can choose the public viewing/ public posting, where anyone could view your website and leave a comment, or you could choose public viewing/ registered user posting, in this case, the public can view your website but only the registered ones can post. The last option is private viewing/ registered user posting, where users should be registered if they want to view or post.
What are the Best WordPress Forum Plugin in 2021?
The following WordPress forum plugins are wildly popular and needed for generating the conversation that both small and large organizations require:
bbPress Plugins To Add Additional Functionality
Here are WordPress plugins that are available online as they come with amazing features even a non-techy guy could work with.


bbPress Access
bbPress access is a type of WordPress plugin which enables you to restrict access to your forum page for some specific users. If you would not allow some users to access a page then you can simply redirect them to any page you want to.


Pricing
bbPress Access pricing can charge up to $25 for general features and for extended support up to 12 months you will need to pay an extra $7.88. besides the basic version of this bbPress you can pay $299 for a more featured package.
Smart bbPress nVerify
Smart bbPress nVerify is a WordPress bbPress plugin for people who are eager to sell their products as they can add a forum to ensure that the customers are required to enter a valid code to purchase their product.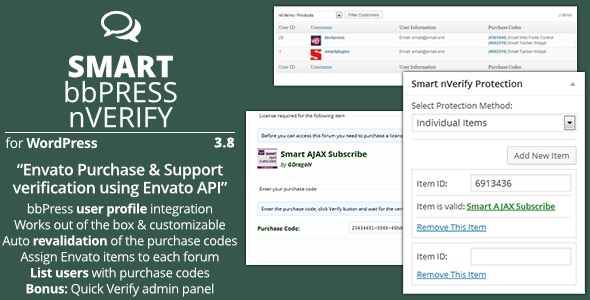 Pricing
Smart bbPress nVerify base plan would cost you $35 and for additional support up to 12 months you have to pay an extra amount of $11.63.
bbPress Activity Tracker
It is a kind of WordPress plugin which could analyze and track all of the forum activities. It will alert you of any kind of cyber threats. bbPress Activity Tracker could help you enhance your forum as it could be an analytics tool for your forum.

Pricing
This bbPress will cost you $18 and it'll cover you for half a year. To use more features you could purchase it's another package of $90.
bbPress Private Replies
bbPress Private Replies can help you manage the personal replies. This WordPress plugin enables users to mark their replies with a private tag which could only be seen by the admin of that forum.


Pricing
This WordPress plugin does not charge you any amount of money as you can download it from the WordPress.org site.
GD bbPress Attachments
This WordPress plugin is mainly designed to help you add and manage attachments via the WordPress media library. Also, it is way too easy to use and anyone could use it with no worries about lack of experience.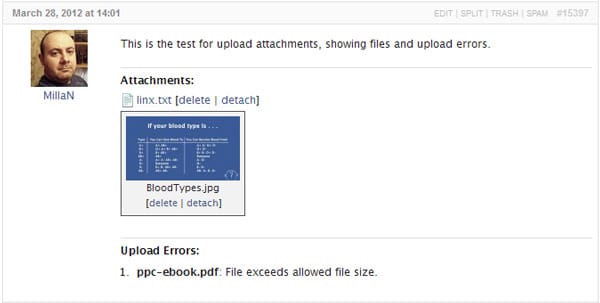 Pricing
GD bbPress Attachments is free of charge and you can download it from the WordPress.org network.
Do BuddyPress and bbPress Work Together?
There are similarities between BuddyPress and bbPress WordPress, but there are differences as well. BuddyPress is designed in a way to help you build a sort of "social network". It enables your users to:
Build public member profile with details
Send private messages to other members
Join groups
Receive notifications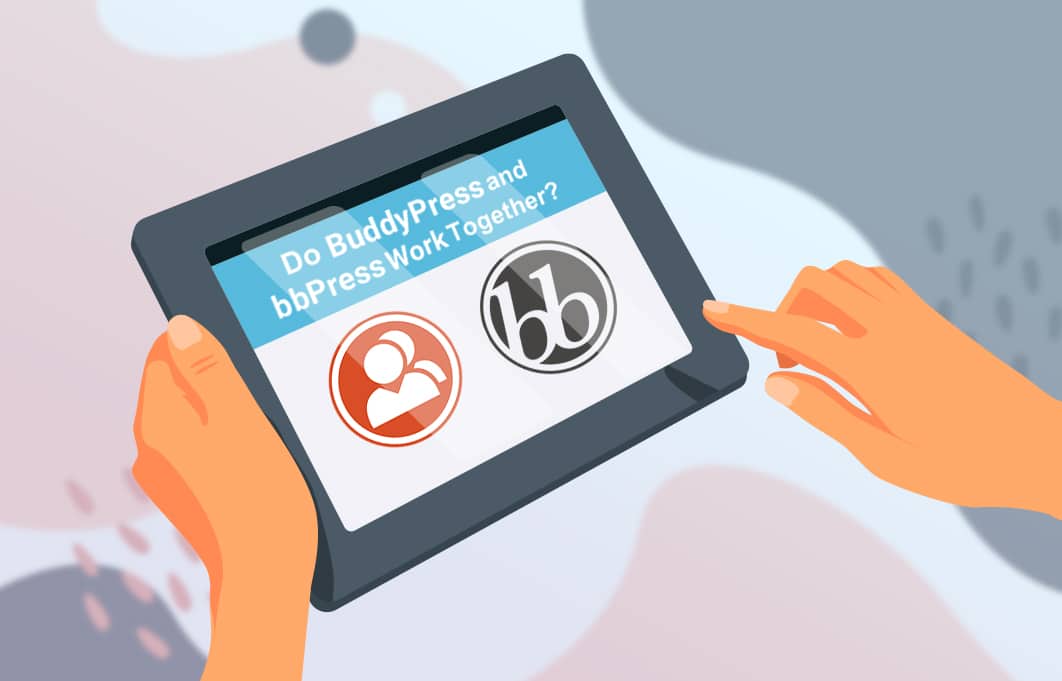 Yet BuddyPress is all about group building and networking, and bbPress WordPress is all about blogs and message boards. bbPress WordPress is relatively basic, on the other hand, BuddyPress is richer in functionality. You can use them independently of each other- provide a discussion forum with bbPress or a group that networks with BuddyPress. Or you have the option of installing both forums and communities on your WordPress site. This way, you can make your blog absolutely engaging.
bbPress Demo
If you want to take a quick look at bbPress and see how it works, an updated bbPress demo could give the needed information.
Before using the demo version notice:
You can not send or receive emails or upload any file on this demo
Pay attention that demos are basic installs with no add-ons and content.
Another interesting fact about this demo is that you can request your own demo instance for a lifetime of 24 hours.
Conclusion
Forums will carry user engagement directly to your WordPress platform, giving users more personal chances of engaging with your brand than traditional social media provides. The feedback and questions raised in forums can also provide valuable marketing insights. The free bbPress forum plugin helps you to convert your WordPress site into an engaging community with an array of important features and various choices for designing and customizing forums.


Showing advertising on your site can be a fantastic way to generate income if you have a website or blog so we suggest you read our article about the
best plugin for adsense wordpress
. We hope that the
bbPress forum information
mentioned above can help you lunch your first forum successfully!