What Is WordPress and How Does It Work?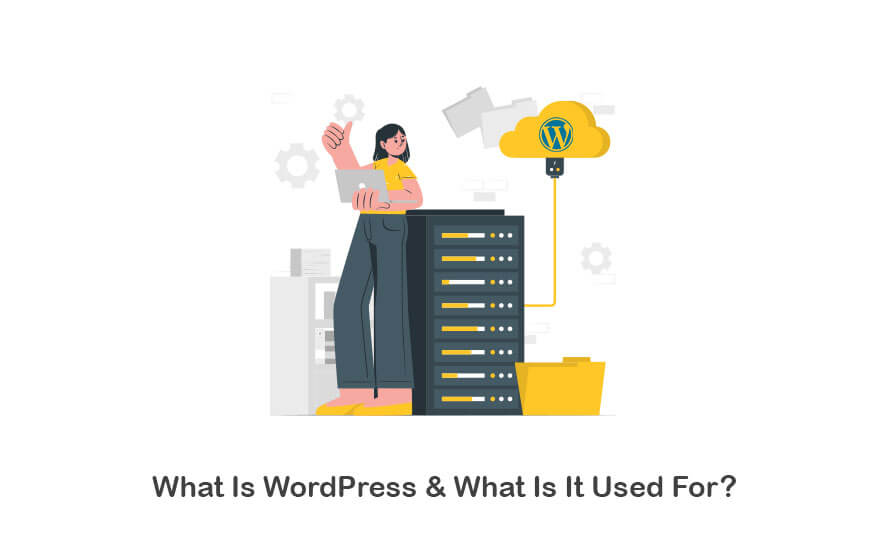 Have you ever thought about how different sites work and update content? In this post, we are going to give you some information about the WordPress content management system(CMS). If you are looking forward to building a new website with a CMS, WordPress would be a prominent option that you will come across. However, it is important to have a clear understanding of what is WordPress website before you start using it. Continue to read, and we will share more details on it.
What Is WordPress?
To answer what is meant by WordPress, it must be said that it is a tool for creating a website written in PHP. Anyone can download wp software for free and use it to manage the content of their website.
We can say that it is the easiest and the most popular method available for developing a blog or a website. You can easily tweak this CMS and get work done out of it. This is the main reason over 40% of the websites on the internet are powered by WordPress.


Difference between wordpress.com and wordpres.org
As you try to understand what is WordPress software, you will come across that there are two variations of it. They include:
WordPres.org:
This is the open-source version of WordPress, which you need to install on a server on your own. You will not have to pay for WordPress. When you take a look at "what is WordPress org used for", you will notice that most people who develop websites on their own with WP prefer to use it.

WordPress.com:
This is a free plan too that you have to buy from WordPress. It is easier to use, but you don't have much flexibility as self-hosted WordPress.

If you want to know

what is magento software , check this article out!


What Is WordPress Used For?
Some may think that the WordPress content management system is one of the most basic content management and content generation software. But you might be surprised to know that many excellent news media blogs, music, even celebrity and corporate websites use wp templates for their websites.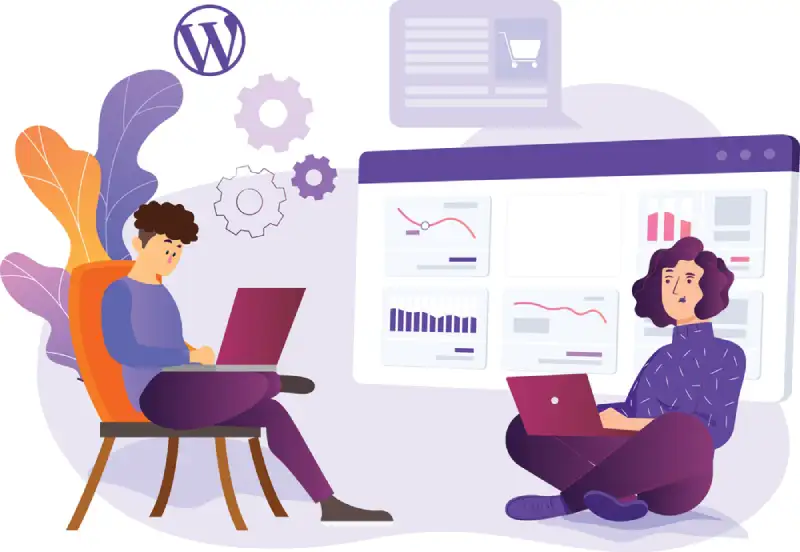 Now some people may be wondering what are the benefits of WordPress cms and what does WordPress do? In fact, wp is an excellent platform for various websites, from blogging to e-commerce or corporate websites. As you can see, wp is a versatile content management system.

If you are looking for the best forum plugin for wordpress , this article can help you!


Reasons Why You Should Use WordPress
Now you know what is WordPress site is all about. While keeping that in mind, let's explore some of the reasons available for you to use WordPress:


1- Simplicity
Developing a WordPress website is an easy thing to do. On the other hand, you can experience simplicity as you manage your WordPress website as well.


2- Easy To Use
You can easily access available features and get work done. The process of getting something done out of WordPress is self-explanatory.


3- Open-Source Software
There is no need to pay for self-hosted WordPress as it comes in the form of open-source software.


4- No Need to Know Code
You don't need to be a coder with years of experience to build your WordPress website. Basic internet skills can help you get work done.


5- Free
As mentioned earlier, wp is totally free software. This means that you can download, install, use, and even make personal changes at no cost and use it to create any kind of website. But note that in order to use wp you need to purchase a domain and then web hosting for your website.
Since WordPress is very popular, there is a WordPress host you can use.


6- Easily Customizable With Themes and Extensions
Many people who use wp are neither web designers nor even programmers. In fact, most of them use WordPress software for their website without any prior knowledge of website design.
In fact, wp is a great option for people who have no background in website design because there are over thousands of free website templates and plugins in this content management system that you can choose from according to your taste.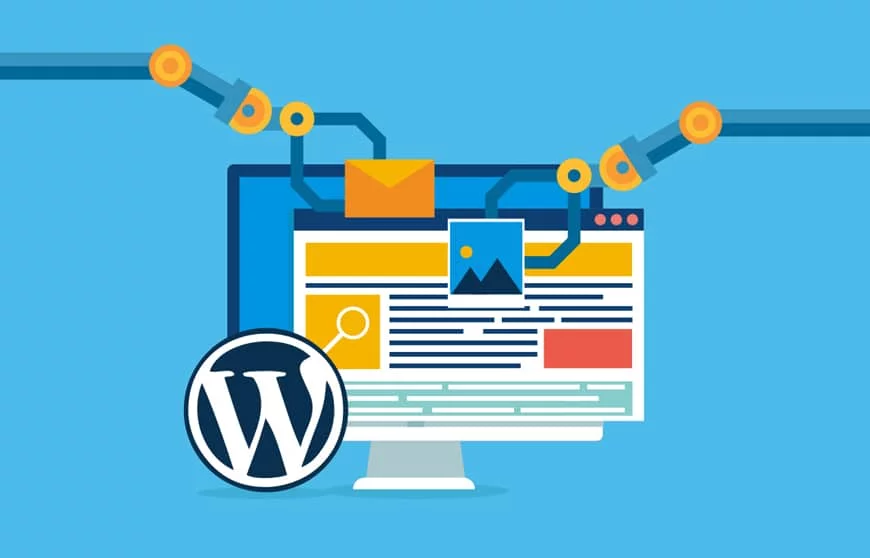 7- Security
WordPress content management system is extremely secure.
It can be considered a very secure and secure platform for your website. But you should always keep in mind that some people will still access your website. To prevent this, you need to go through several very easy steps to improve your website security.
Suggest you read our article about wordpress security guide


8- Easy Management
Managing WordPress content production software is very easy because: It comes with an internal update management system that lets you update all the extensions you have in your admin dashboard.
You will also be notified if a new version of wp is released and you can do all the updates with just a few clicks.
WordPress CMS is also one of the best options for an online store. Now it can be said that with the wp store-maker, having a proper online shop is not out of the question. But for other suggestions, you can have Magenta
How Do I Start Using WordPress?
If you are using self-hosted WordPress, you should buy hosting and install WordPress on it. On the other hand, people who wish to use WordPress.com will need to buy a WordPress subscription and continue to tweak it.


What Is a WordPress Plugin?
Along with the understanding of what do you mean by WordPress, you should be aware of what a plugin as well. A WordPress plugin is a piece of code, which will add new functionality to your WordPress website. For example, you can add a shopping cart to your WordPress website with the plugin called WooCommerce.

suggest you read our article about best wordpress security plugins

What Is a WordPress Theme?
Every WordPress website has a theme. The theme you select for the WordPress website would determine the overall look and feel of it. There are free themes and paid themes. Paid themes offer more functionality to your website's design when compared to free themes.


What Types of Websites Use WordPress?
Weblog (for detailed information on

blog vs website 

, please read the source of our article.)

And most importantly, the online shop website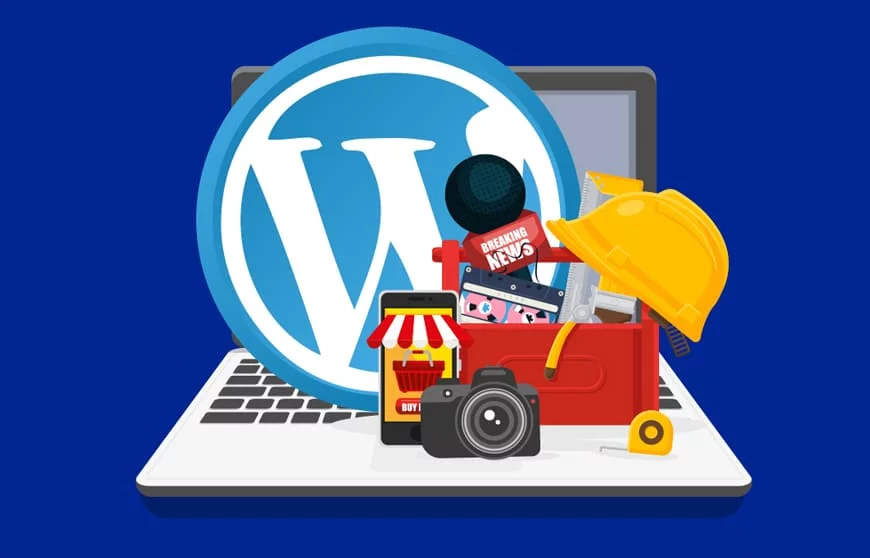 How to Use WordPress CMS?
Don't worry, now that you are familiar with WP software, you can learn to use it simply by reading and watching a tutorial.
The first question that comes to mind is, how do we download wp software for our website?
Before answering this question, it should be noted that downloading and using the WordPress content management system is completely free and you will not pay for it.
To download this content management system, you need to go to wordpress.org and download it directly from there.
You can fully personalize and customize wp software and keep the functions active to your taste.
You can also add new options and features using wp plugins and extensions.
In fact, wp software is software that is accessible to all people, with high security and ease of use.
This question may have arisen for many: 'How can WordPress content management System be free? If its performance is remarkable and functional, why not sell it?'
The answer to this question is: If wp was designed and developed by a particular company, it would certainly be a very logical statement to distribute it as a paid version. But wp is a comprehensive and open source project with tens of thousands of talented and capable people involved in building and improving its performance. So it makes perfect sense that it is free.
suggest you read our article about how to install bbpress forum in wordpress

Frequently Asked Questions
What Company Owns WordPress?
WordPress.com which is a self-publishing platform for blogging is owned by Attomatic, Inc.


Conclusion
Based on this article, you could get to know about what is meant by WordPress. If you are going to develop a website based on CMS, WordPress is the very first option that you will come across. Make sure that you get the most out of existing features in WordPress, so that you will be able to have your website up and urning on the internet.
If you are wondering what are free wordpress alternatives , this article can help you!