What Is Magento eCommerce Platform and What Does It Do?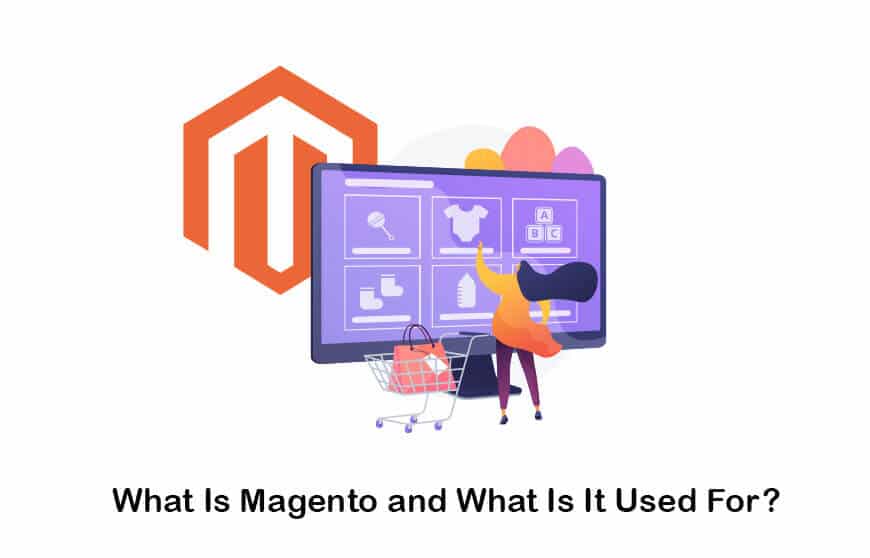 Magento is a prominent platform available for you to set up an online store. Before you start using Magento, it is worthy to have a clear picture of what it is. Keep on reading and you will figure out what Magento is. If you wonder what is Magento all about, you will be able to find answers to all those questions at the end of this article.
What Is Magneto?
Magento is an eCommerce operating system. In fact, Magento works as an interface for managing eCommerce businesses in the same manner that WordPress is used for content sites to make it easier for individuals to make quick adjustments. This is the simplest answer that one can provide to the question, what is Magento.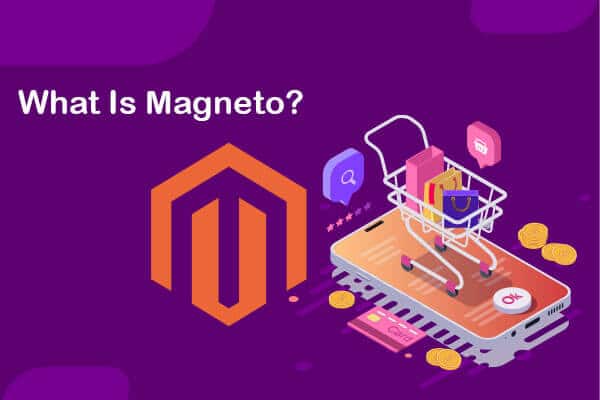 eCommerce site owners would find it considerably more difficult to update their websites with new goods, arrange them into categories, add fresh pictures and descriptions, and so on if Magento wasn't available. Magento also has inventory management, which allows your website to communicate with your warehouse and ensures that you never lose track of what you have on hand.
To learn how to find out who owns a domain , check this post out!
What Is Magento Built On?
Now you know what is Magento all about. While keeping that in mind, you need to explore what Magento is built on. Magento is developed within the Zend Framework. This is among the most popular PHP frameworks, which allows people to set up comprehensive software packages without a problem. It also provides assistance for database management with MySQL.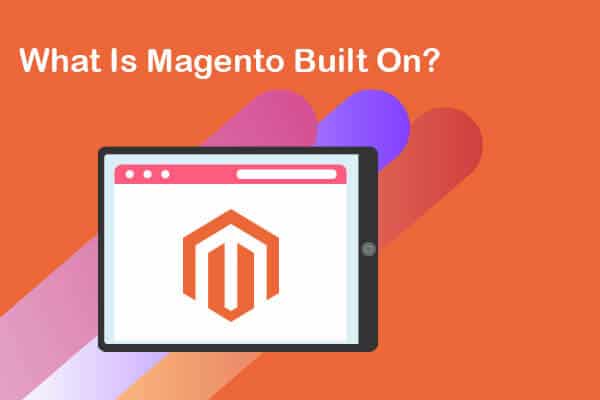 Is Magento a CMS?
Upon understanding what is Magento all about, you will also wonder whether it is a CMS or not. A CMS or a Content Management System can help you to manage numerous content-based websites. Even though Magento offers some features that are present in a CMS, you cannot call Magento as a CMS. However, it is better if you can call Magento an e-commerce platform.
If you are asking how do i permanently buy a domain name , find your answer in this post!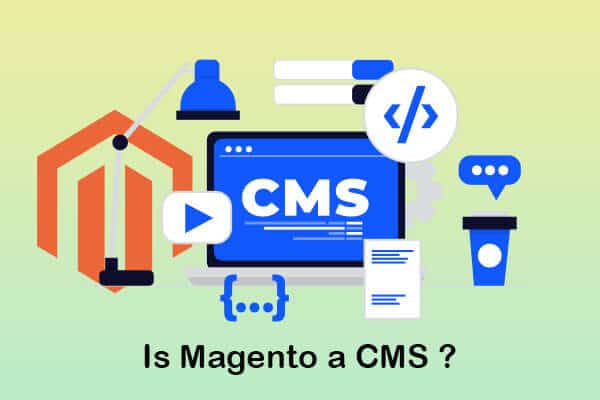 Why Use Magento?
Next, you need to understand what is Magento used for. These are all the prominent reasons why you should consider using Magento. There are a variety of reasons why you would wish to utilize Magento, and most individuals will discover that several of them apply to their own circumstances. One of the most common reasons for selecting Magento is that it is free, which may help you save money if you're attempting to put up an eCommerce website on a tight budget.
In addition to the software being free, you may save money by utilizing free themes and plugins, and even the premium choices are typically inexpensive. The majority of the functionality you'll need is already built into Magento, but if you do need anything special, working with a developer doesn't have to be prohibitively expensive.
If you are willing to know the vps vs vds difference, this post can help you!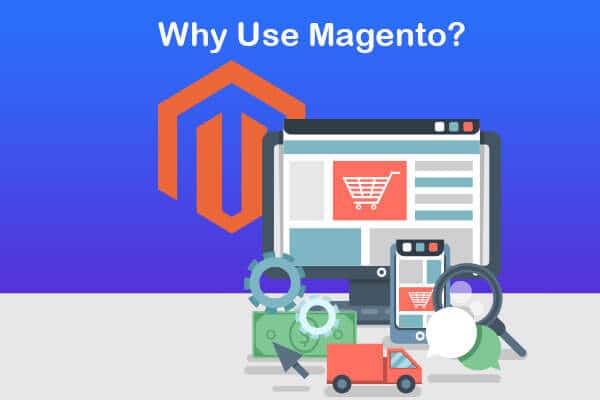 Magento is a tried-and-true solution. There must be something to it because it powers so many of the world's most prominent eCommerce sites. You can guarantee that if Magento wasn't the appropriate option for them, they'd have moved to another eCommerce system instead, especially considering the amount of money involved. It is possible to save millions of dollars by doing it correctly the first time.
Magento also outperforms certain other eCommerce platforms when it comes to customer service. If you're having troubles, there's a good possibility that someone else has had similar issues and that there's knowledge out there to help you. If you're dealing with a Magento developer, there's a good chance they've seen something similar before.
The majority of people go for Magento since it is simple, convenient, and an industry standard. Choosing a tried-and-true but untested piece of software may be a big risk, so it's no wonder that most businesses strive to avoid it. Having said that, it's vital to keep in mind that Magento is only one of several eCommerce choices available. It's a decent default that works in the vast majority of circumstances, but that doesn't imply it's appropriate for everyone.
If you are interested to check the ecommerce site best practices , don't miss this article!
Benefits of Using Magento
Let's take a quick look at what does Magento do. Then you will be able to go ahead and start using it for similar applications that you have.
Magento is one of the greatest eCommerce platforms on the market because of its raw strength, paired with its flexibility and ability to be quickly adapted to accommodate new use cases. Of course, there are other e-commerce platforms, each with its unique set of qualities, which is healthy for competition. However, those competitor platforms can't really compete with the strengths of Magento.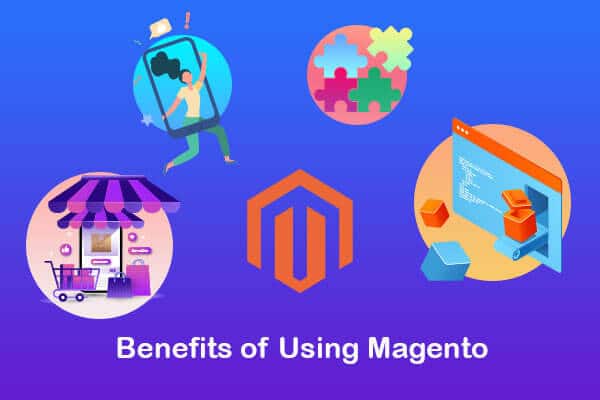 Magento is also ideal for online merchants that want a basic eCommerce shop but do not wish to spend a premium for a bespoke build. Magento is simple to set up, configure, and grow, making it a popular choice for enterprises of all sizes, from tiny businesses to international corporations.
Magento is also simple to use, with no steep learning curve like some other eCommerce platforms. Even a complete novice can set up and configure a simple Magento shop, and developers adore it since it provides a default to which they can refer. If Magento doesn't have the capabilities that their clients want, you can expect that a plugin exists to fill the gap. It may also be self-hosted, or you can utilize one of the Magento hosting services, which are reasonably priced.
Magento is backed by a large community of developers and third-party theme and plugin designers because it is open-source, and many of these add-ons are also free. If it can't be done in Magento, it most likely can't be done anywhere else.
Magento also provides a certification program via which developers may demonstrate their knowledge of Magento as an eCommerce platform by becoming certified. This is excellent news for developers since it allows them to take on new clients, but it's also wonderful news for Magento website owners who are seeking a trustworthy partner but don't know how to distinguish between the good and the bad.
If you are searching for an seo checklist for ecommerce website , this article can guide you!
Conclusion
Now you know what Magento is all about. If you can use Magento for the development of your online store, you may go ahead and do it without keeping any second thoughts in mind. If you need more information check this post out.