How to Register a Domain Name for a Website Step by Step?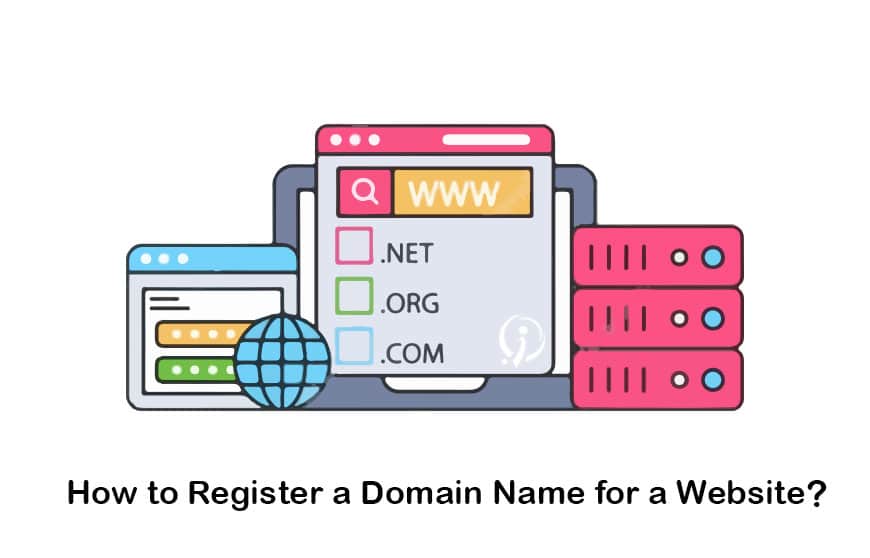 Are you a blogger who wishes to make a mark in the virtual world? Do you want to start an online business in 2020? If yes, you need to learn how to buy a domain name. It is legit proof of your online existence, which you need to present everywhere.
Creation of the right domain and registering it is highly essential for a long-lasting website.
First of all, there is not any concept of a permanent domain name. You have to renew and register the domain name after every 5 to 6 years. The URL registration in the domain name registrar assures that you own the same name at every renewal.
This article gives you a complete review of the steps of how to register a domain name for a website. There is much to cover, so let's dive in!
What Does a Domain Name Mean?
Any visitor can browse through your website only after entering the domain name address into it. It is an address that determines your identity on the internet, and it is the first step towards preparing a successful site. Internet is a place where massive networks of computers amalgamate, and they get verification of the basis of IP addresses. But recalling and storing an IP address is a tedious task. Thus, domain names, including numbers and alphabets, assist business owners in creating business branding.
If you need to learn how to find who owns a domain , this post can help you!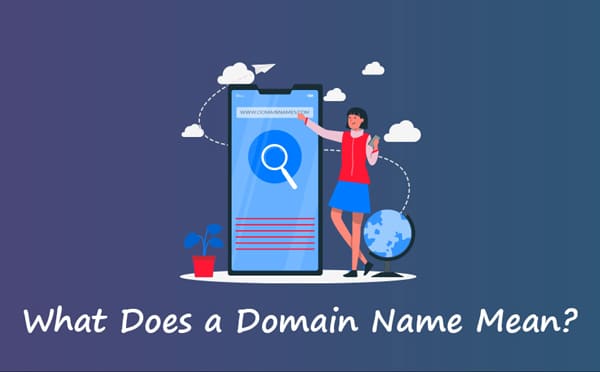 How to Register a Domain Name for a Website?
You need to visit a good domain name registrar which seeks authorization under ICANN like Whois. Amongst so many different registrars, you can select the best ones.
Once you find that the domain name you want is available, the site would redirect you to the signup page. You can avail of various account details such as email, name, address, etc.
You can also locate some hosting extras along but uncheck them now as it is not essential. Instead, you can save it for a later period.
The next step is to enter the payment details for completing the process. After a good purchase, you will receive an email followed by a confirmation and verification link.
With this, you complete the final steps to buy a domain name. Now, you are a proud website owner who has a web address and identity for the business's brand building.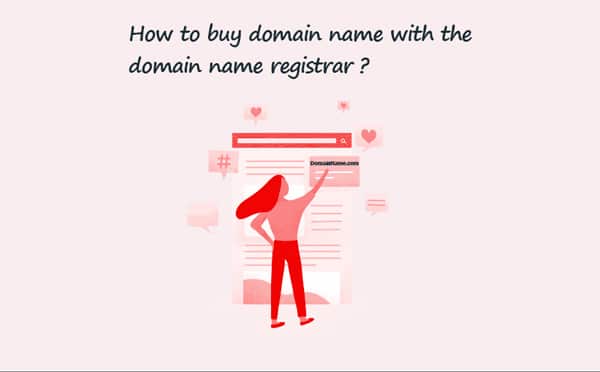 To
buy a domain
, you can pre-pay for 10 years, ensuring that you own it for a minimum of 10 years. After that, you can again renew the purchase and retain the domain name.
In case you are wondering what does shared hosting mean , don't miss this post!
When Do You Need to Register a Domain Name?
There are more than 140 million .com domain names already existing in the virtual world to your knowledge. Hence, the race of grabbing the right domain name is very quick and cut-throat. There are high chances that the domain name you wish to buy gets already purchased by someone else. Thus, it requires a lot of in-depth research and details to figure out your website's ideal domain name. As a result, big businesses and brands always act proactively to purchase domain name and register it first before launching their website.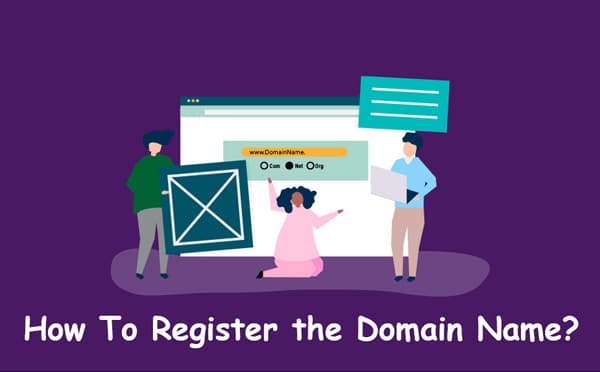 Common domain names are available at very cheap prices, and you can register for one year. In case your idea of business does not work well, it is fine if you let it expire. Connecting with the domain name registrar should be your first step for business building. With this, you can develop a unique brand identity, name and accelerate future business ideas.
What Is the Cost To Purchase a Domain Name?
On average a domain name costs somewhere around $14.4/ year. Depending on the diversity of extensions and names, the cost of the domains also varies. Opting for .com domains is most recommended as they are easy to remember and in great demand. Even smartphones have a pre-existing key for .com searches.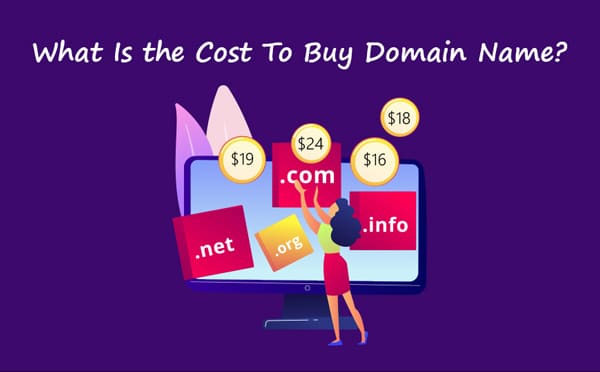 4 Tips for Buying a Domain Name
Select a domain name with is simple to pronounce and spell
If available in your niche, prefer .com extensions as they are easy to remember and get easily ranked.
Make use of the brand name and the keywords for the domain name search. For example, bestmicrowaveovenUS.com is better than bestmicrowaveovencompany.com.
Avoid using hyphens and numbers as remembering them is tricky.

Which Is the Best Option for a Domain Name Registrar?
Domain.com is an ideal registrar now as it comes with all the essential features and that too at a 25% discount. You can also make a smart move by opting for a free domain through a web hosting platform like n6host. However, there is always an option to transfer the domain name with another popular
domain name registrar
if you are unhappy with the existing ones.
How Can You Renew the Domain Name?
At your domain control panel, you have an option to renew the domain. It is highly recommendable to select the auto-renew feature as it automatically helps in domain name renewal. In case you miss the alarming emails by domain name registrar, there won't be any risk of domain expiry.

Frequently Asked Questions
1- How To Buy a Domain Name Permanently?
One of the common concerns among users is that
can you permanently buy a domain name
? When you purchase a website domain name, it belongs to you for a limited amount of time (1 to 10 years depending on the top-level domain you have chosen). But after that time, you need to renew it if you still want to use the domain name. So, you can not own a domain name permanently.
2- Should You Have a Website to Buy a Domain Name?
No, there is no need to own a website for domain name registration. First, register the URL, and then you can set up the website. Another option is to make a temporary website address and then register with a domain name. Selection and registration of a good domain name ensure profitable returns for the buyers on their purchase.
Conclusion
You cannot have the option to reserve the domain name before purchasing it. There is also an option to buy a domain from an existing seller. However, you should be ready to pay the whopping prices. Hopefully, all these details can help you buy a domain name and register it permanently. There are also helpful tips for searching and making domain name purchase with the reputed domain name registrar. Get the right domain name today and give a kick start to your online business! If you still need more details check this post out!