How to Transfer Domain Name From One Host to Another Quickly?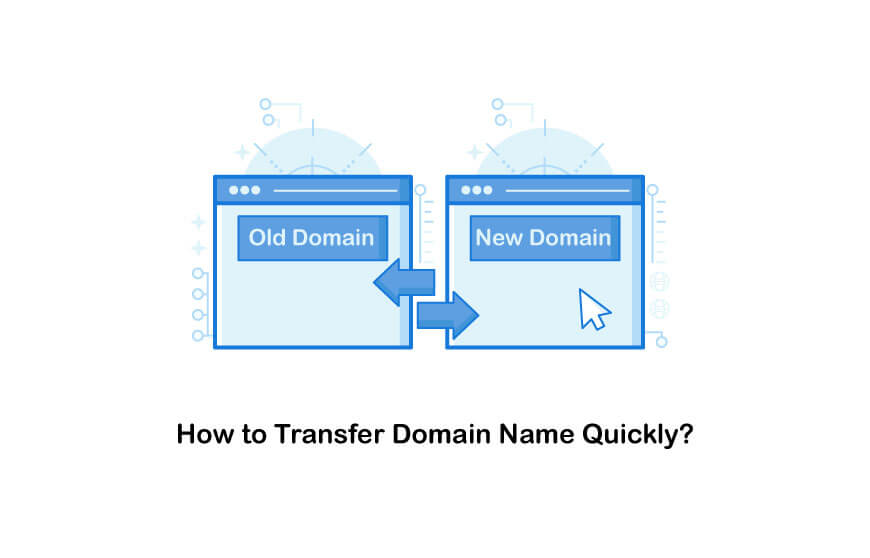 There will be a situation where you purchase a domain from the end-user, and now you want to get it transferred to your service provider. In another case, You want to transfer your domain for specific reasons like a better deal, security issue, better user experience, or customer service. So, in that case, you have to go through a few steps, which are very important to move your domain from a particular domain registrar to a new service provider. The first and obvious step is to find out a better service provider than your current one. After that, you have to go through 12 steps, which are listed below.
What Is Domain Transfer Process?
It alludes to the way toward changing the assigned registrar of a domain name. When a transfer has been made, the new provider will keep up with all applicable data regarding the domain name and the registrant. Domain names might be moved just on the off chance they have been enlisted with the past recorder for 60 days or more.
If you are interested to know about the disadvantages of shared hosting , don't miss this post!
How Does Domain Name Transfer Work?
In this section, we are going to guide you on
how to transfer domain to new host quickly
. By following these steps, you can complete the process in the shortest time possible.
1- Update Your Contact Info
You need to ensure that your contact information is updated on your domain whois. The current host and the new host will contact you through the information given on your site. It is essential to update it according to your convenience to get the notification of their communication immediately.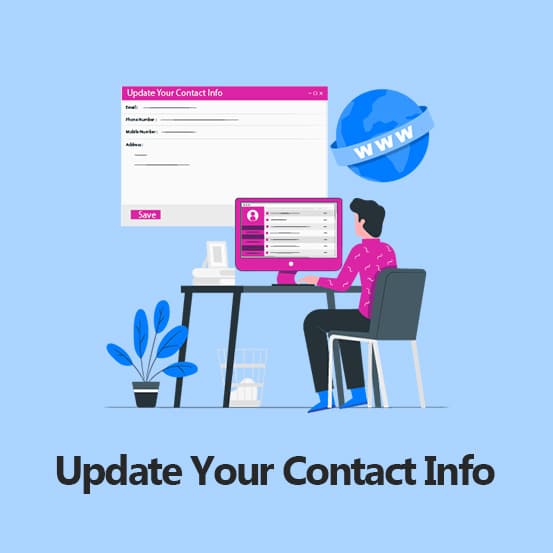 2- Set up a New Email ID
In some cases, when you apply to move your domain, the email id provided with the current host may not give you access to the main panel. This step is unnecessary, but it is better to set up a new email ID. But remember, you need to make sure that you update the same email id on your website.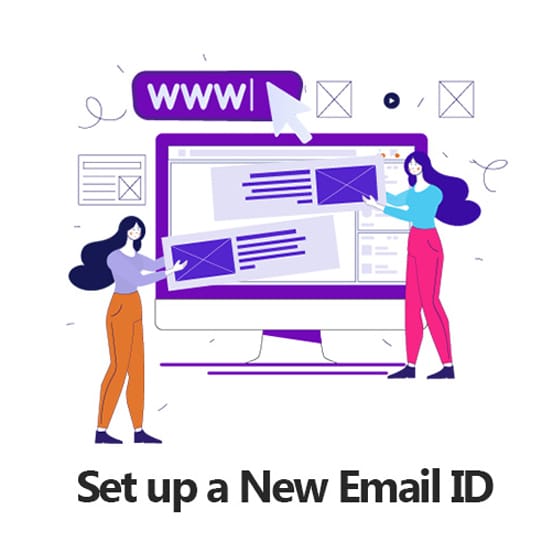 3- Unlock the Domain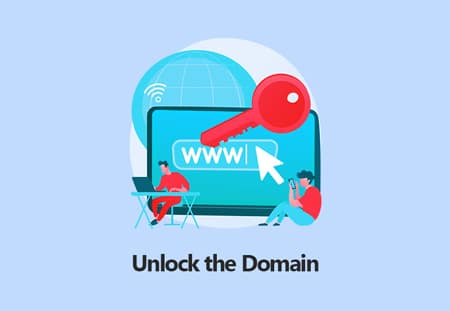 Now you have to request your current domain host to unlock your domain. It is crucial because if your domain is locked, you can't transfer it successfully. So for sharing purposes, your domain should be unlocked (Mostly, it can be done through domain panel by user.)
4- Request for an Authorization Code
In the next step, you need to request a particular authorization code from your current provider so that you can complete with your
domain transfer process
. The authorization code will help you to leave your current host and enter into the new one. It is just like the OTP during your financial transaction. That is why it is essential to have code possessed by you from the current host.
Are you willing to know find out who owns a domain check this post out!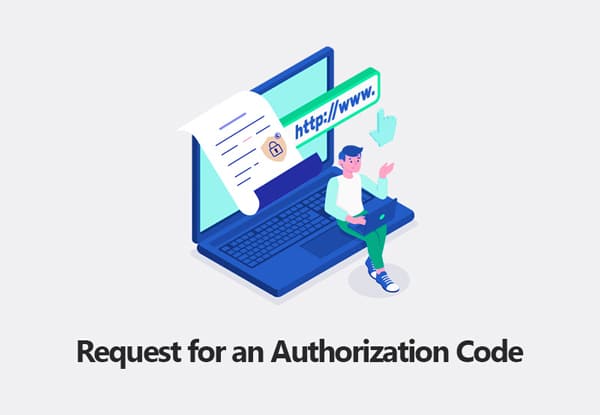 5- Check Whether You Have Done It Before
One of the most vital steps is to check whether you have done it before or not. Because if you have attempted the domain transfer within 60 days, you will not be allowed to do it again for security purposes. Keep in mind that you have to
transfer domain under 60 days
before applying for the domain transfer in the future.
6- Read the Support Pages
Now you need to read all the details in the support pages of your new domain to get to know all the terms and conditions. Some people avoid this step, but it is considered a crucial step that helps you understand your new host better.
How to find out who has a domain
? I can help you in this regard.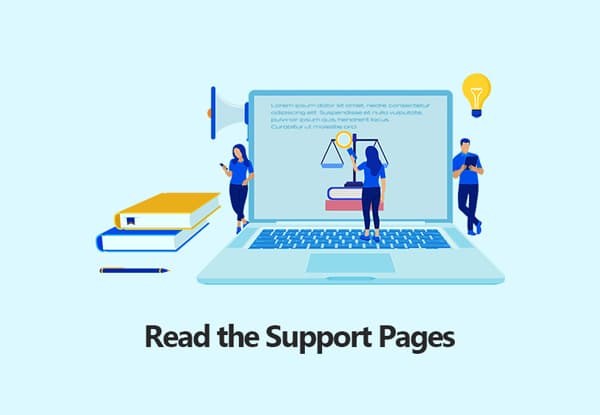 7- Visit the Transfer Page
Every domain is different than others in various factors. Whenever you decide to move your domain to a new one, you need to make sure that you visit the detailed information on the provider's page to understand the requirements. It will help you to go through the
domain transfer steps
smoothly.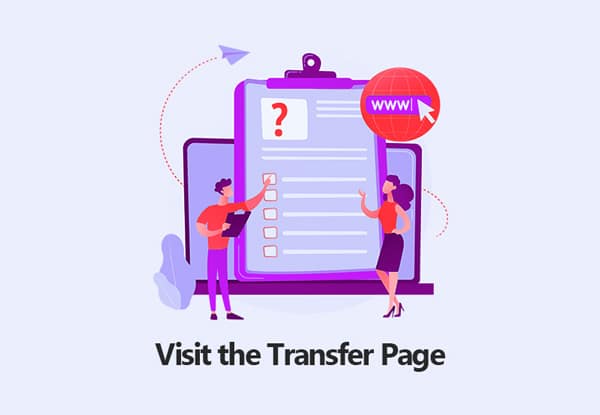 8- Enter Your Authorization Code
In the new host, you have to enter your authorization code so that you can proceed further. By entering this code, you will inform the new host that you have a simple website and want to transfer your domain to the new host. It is more like the trustability and reliability factor you are accessing and the authorization code received from your previous domain host.
9- Verify the Authorization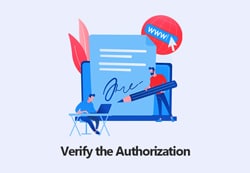 After entering the authorization code, you have to verify through specific steps like contact verification and Identity verification in the new system. In this way, your new domain host will understand your identity and will eventually verify your account on their site. The process is essential for bypassing the security breach in the domain industry.
10- Make the Payment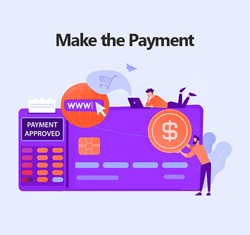 Now you have to make the payment for your new domain registration. If you have got any better deal in your new host, you must ensure to check out all the necessary details of its cost structure. It will help you to avoid inconvenience later on.
11- Wait for the Settings To Be Transfer
There will be a waiting period after you complete the domain transfer procedure. All of your settings from the previous domain will be transferred to the new one. Once the domain has successfully moved to the new host, you will be able to change the settings and customize your site from your new domain host.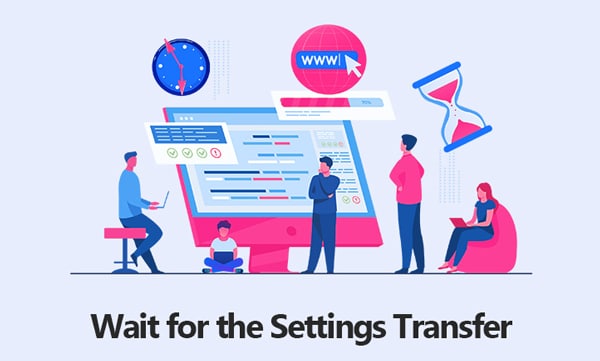 The settings will be according to the rules and regulations of your new host. You should go through them once the domain transfer is complete.
12- Cancel the Old One
The last step of your
domain transfer process
is to cancel the old services from your old host. It is one of the most important steps to follow because if you don't cancel it, you may go through some inconvenience regarding the payment system. So you should make sure that you cancel the old service once you get the new domain transfer to another host.
Why You Might Transfer Domain Name?
1- Find a Better Domain Registrar
The most common reason people decide to transfer a domain name is to protect their websites from hijacking. There are chances that the domain name provider from where you got the best deal has developed a bad reputation in the industry. Due to security concerns, you may want to shift to another domain registrar.
Additionally, some users prefer managing their domain name from a single registrar. Hence, they decide to transfer the domain name to the preferred domain registrar.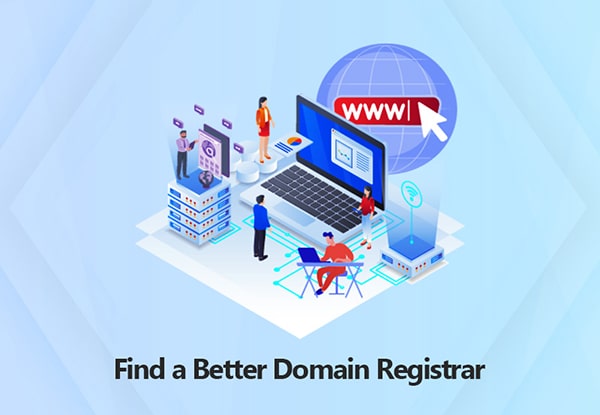 2- Better Deal
Sometimes different domain registrar gives a lot of exciting deals for the new registration. And it is pretty standard to get lured to those deals. So, in that case, people want to transfer their domain to a new one to get those offers on their website. Running a website from a particular domain is quite expensive. That is why it is a prevalent thing for all the people out there to choose better deals available online to transfer a domain to a new registrar. In that case, they follow all the necessary steps for
domain transfer
to get a good deal.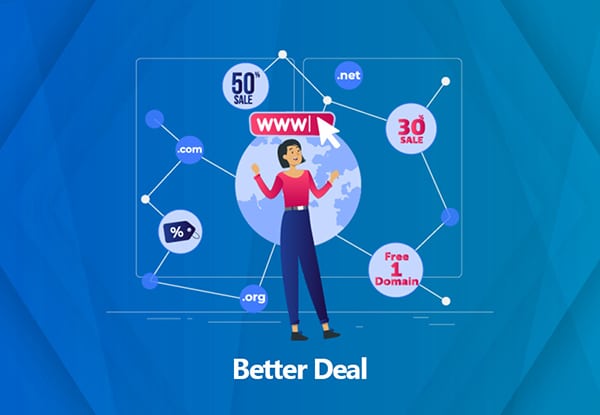 3- Security Issue
Domain hijacking is the biggest concern that people have with the domain registrar. Therefore, moving your domains to an authentic and reliable domain registrar is advisable.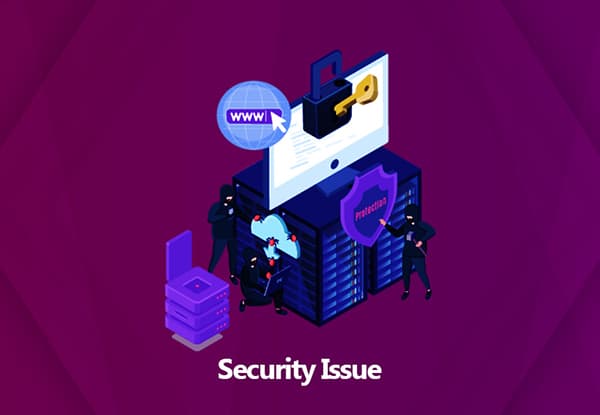 4- Customer Service
After-sales service is a significant factor in all the business sectors. If you are selling a product or service to someone, you are bound to give them a sales Service so that they can address their concerns to you and take some actions to solve them immediately. This is the same in the case of the domain registrar as well. There are so many problems that arise while running a website, and when you address them to the domain registrar, they are bound to take some actions to get the proper solution for them. So if you are having difficulty contacting the customer service team in your current domain, you must try new
domain registrars
to transfer your domain.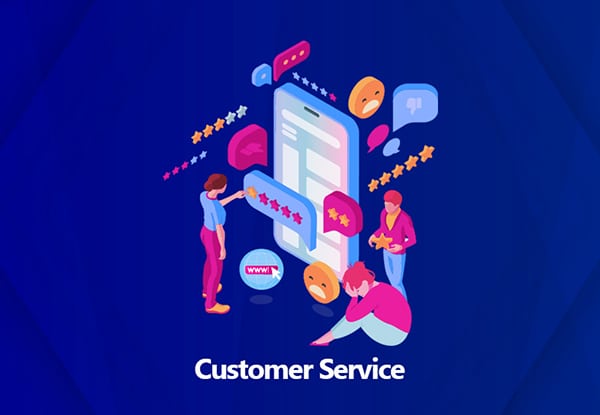 5- User Experience
While running a website is a significant factor in having a smooth user experience and user interface in your domain. Because while customizing several factors on the website, it is very tough to handle complicated settings for a beginner. Moreover, if you are not from a technical background, it will be a little bit of a problem to understand all the technical details in the domain settings. So most of the registrars out there are currently incorporating the drag and drop procedure to customize the domain. But there is some domain registrar still there who have a complicated interface. So, in that case, it is more likely for the people to transfer their domain to a simpler one.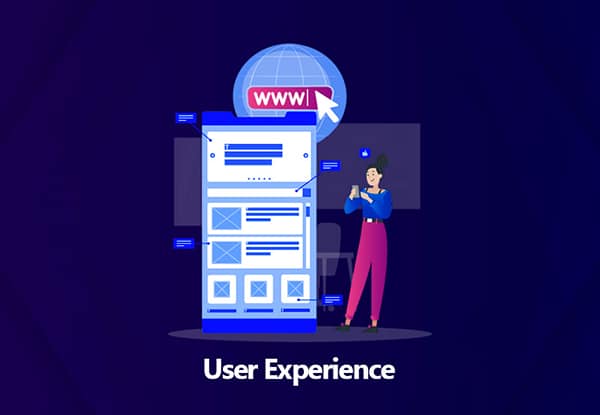 6- Privacy
A privacy breach is quite common these days, and that is one of the main reasons for different website owners to move their domain to a new registrar where the privacy issues are adequately addressed. Because most websites tend to collect sensitive data from their customers, they have to think about saving those data from malware and viruses as well. This is why so many people are going for new domain registrars to check out their deals and start transferring their domains for privacy issues.
7- Cost
One of the most important factors while choosing a domain registrar is the monthly or yearly cost of domain registration and renewal. Previously all the domain registrars were quite costly. Still, currently, there are many domain registrars available in the market who have a lower cost in their monthly and yearly plans. Sometimes we come across a new registrar launched recently where some great offers are available along with some subsidized rates in the annual goals. So that has become an excellent reason for so many domain owners to transfer their ownership to a whole new registrar.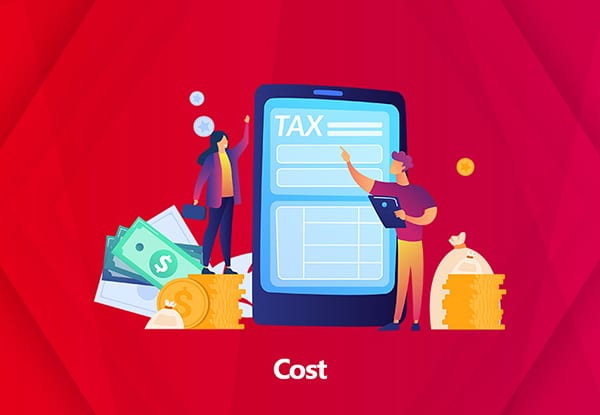 8- Settings
You should always check out a domain's settings before choosing it to be your final domain registrar. You can consult with the domain registrar company before transferring the domain. Clear all your doubts, know about the additional facility that they offer with the domain registration.
Understand how you can manage domain names once it is moved to them. Having all these details would make domain management easy for you. People who do not have technical background may find it difficult to operate the domain registrar's admin panel. Hence, you should confirm the support you will get after transferring the domain name to the domain registrar.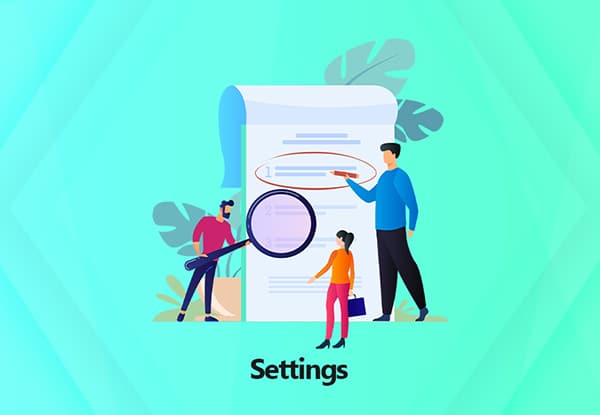 9- Purchased Domain From the Client
You can purchase a domain from another owner and get it to transfer to your name. In this case, the domain name might have enrolled with the registrar, which you do not trust. The registrar's website may be completely unknown to you. For security reasons, you may transfer the domain to your trusted domain registrar.
We suggest you read our article for detailed information on what is domain trading .
Frequently Asked Question
What Is the Average Time to Transfer a Domain?
The average time that it takes to move a domain name is about 14 days. This is the time consumed when the owner confirms the transfer and the registrar accepts or rejects the request.
Can You Transfer Domain From One Host to Another?
One of the common questions among users is, "
can I transfer domain name to new host?
". The answer is yes. You have to contact your current provider, and they will complete the request after you have confirmed your
domain transfer request
via a secure way.
Why Does Domain Transfer Take So Long?
The ICANN has some definite rules about transferring domain names, and registrars have to make sure that the request for sharing the name of a domain is valid. So, they may stall the request for up to 7 days.
How Long Does the Transfer Domain Waiting Period Last?
As ICANN states, the 
wait period to transfer domain
lasts about 60 days. This period of time applies to domain name transfers after registration from its original registrar, or between several transfers.
Conclusion
These were simple steps to move your domain to a new host. Sometimes if you get a better offer in any domain host, you should check out all the details before transferring your domain to that new host. Because domain privacy issue is a significant factor right now, and that should be checked beforehand. The above guide applies to those users who want to transfer the domain from one owner to another. They can do this using the domain push service.
For more information, click here