13 Tips on How to Choose Best Domain Name for Your Business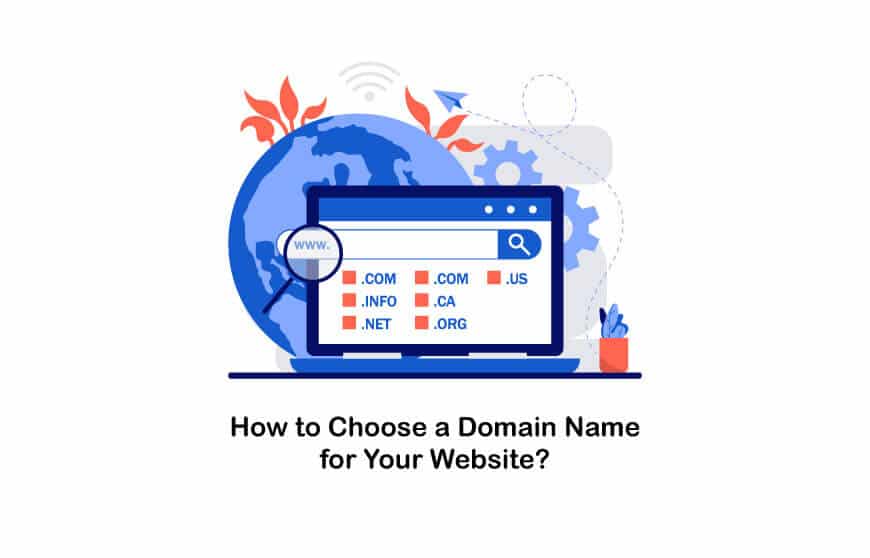 Choosing the most suitable domain name for your website is key to your success. If you pick the wrong domain name, later on, it will be a hassle to switch to a different one. This is, of course, given that your business reputation and search rankings are not hurt due to this switch. That is why knowing how to choose a good domain name from the beginning is of extreme importance. When you are first starting at the beginning of your journey, it can be challenging to develop catchy business name concepts with a great domain name.

In this article, we will share with you all the tips and tricks you need to start your domain name search and find the best domain names ever suited to your business. Continue reading for our 13 Tips on how to choose a domain name for your website and blog; what is the best domain name for your business?
How to Choose a Domain Name Tips
how to pick a good domain name? by considering next 13 tips you can come up with good domain names.

1. Look For Inspiration Among Competitors
The first step for how to choose a name for the website is to "look for inspiration among competitors" when you are just starting with your domain name search, much like any business decision, you take a look at your competition. You will get the creative juices going by seeing examples of what other websites have done.
If you want to know the difference between web server and application server , check this article out!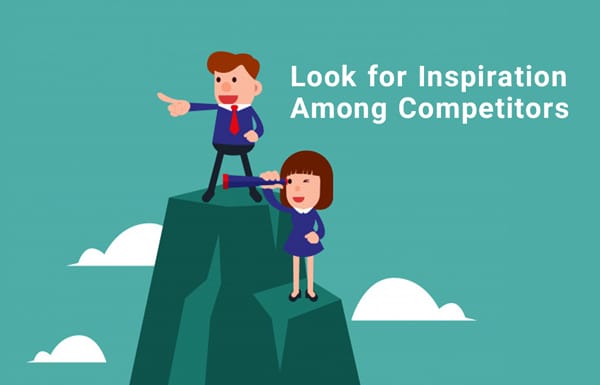 Identify other websites that have similar items, services, or information to the products you will be providing on your website and list their domain names. You want to be careful not to use something that comes too close to what a rival is using. However, you can use the words and phrases they have integrated into their contexts as a jump-off point for brainstorming more ideas on your own.
Suggest you read our article about how to buy a domain name permanently
2. Be Open to Catchy Phrases
As a new business, you want to consider making catchy names and phrases so you can stay in people's minds. Opting for a clever or playful phrase related to your business can bring a smile to people's faces and help them better remember your brand later on.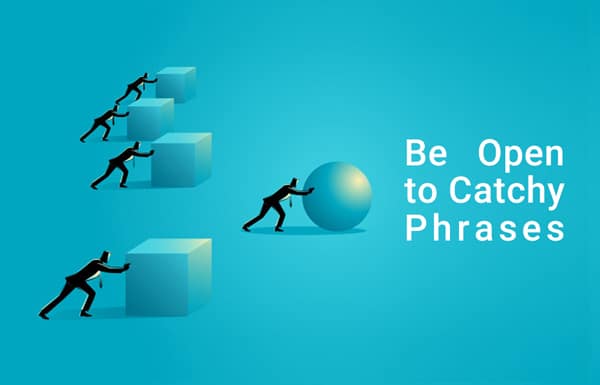 Below you can see some examples of such clever phrases:
VeggiesMadeEasy.com (Mann Packing)
GreatHomesInSanDiego.com (Kimberly Schmidt a real state agent)
JoeKnowsCoffee.com (Paramount Coffee Company)
LifeAtLumina.com (Lumina condos)
If you are interested to know disadvantages of wix , don't miss this post!
3. Consider Including Keywords in Your Domain
The third step for picking a good domain name is "Consider Including Keywords in Your Domain." Keywords have an essential role in the ranking of search engines. If you want your website to rank higher on Google, having a keyword in your domain name can be beneficial.

You need to include keywords in your domain name ideas when you want to choose a domain name or even create a domain name via generators. You can use a mix of innovative keywords and other terms to make your domain name stand out while also increasing your chances of ranking higher in search results.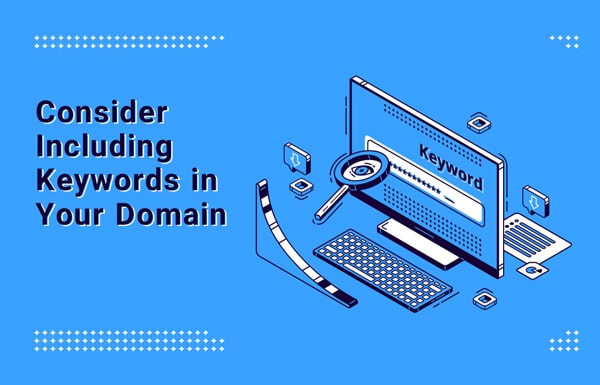 4. Create New Words by Mixing the Current Ones
The fourth step for
 how to select a domain name
 is "create new words by mixing the current ones," Think of a phrase (this is the words 'Phrase' and 'Word' we mixed to make one word) that nobody else has come up with. And that might be your new domain name. Experiment with the ideas you come up with to see how they fit together.
Current businesses and brands that have already successfully managed to create such a name include:
Groupon ('group' and 'coupon')
Accenture ('accent' and 'future')
Travelocity ('travel' and 'velocity').
However, be cautious. Not all Phrasords sound as good as the above versions.
If you are willing to know how to transfer domain to new host , don't miss this post!
5. Maybe Try Longer Domain Name Ideas
A descriptive and longer domain name idea might even be more memorable. For instance, 'Rtr.com' is good and short, but it does not communicate anything to potential customers or invoke images to help people remember it. And for a search engine to easily scoop it out from the results, there are no identifiable terms or keywords.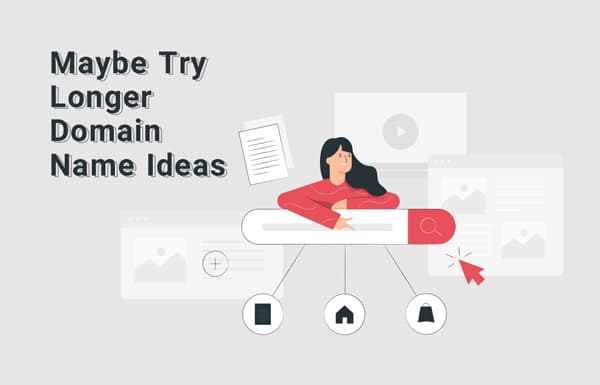 As another example, 'RentTheRunway.com' is ten characters longer than 'rtr.com,' but RentTheRunway gets a much higher audience from both the search engine and the people returning. It conjures up compelling visual images and is constantly unforgettable and meaningful. It does not matter how many letters are there in a domain name. The more important point that needs attention is that the domain name is unforgettable.
6. Make It Unique and Easy to Brand
Another tip when learning how to decide on a domain name is that your website domain name needs to be original to stand out in the minds of your followers. As we mentioned earlier, researching other websites in your niche and figuring out which domain name ideas they use is a smart move. You do not want to use a brand name by mistake or be accused of copying another website.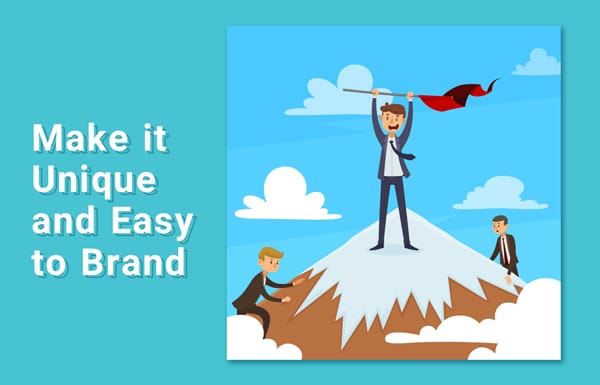 You may also pick a domain name that is more brandable. What do we mean by it? Brandable domain name ideas are unique, unforgettable, and captivating. 'Amazon.com' for example is a much more brandable name than 'BuyBooksOnline.com.'


If you are interested to make a website builders comparison , this post can help you!
7. Check Other Languages
The term you would like to use in English might also have beautiful equivalents in another language. So while conducting your domain name search to find your unique domain name ideas, consider this. The Translator website makes it very simple to enter a word (or a few) into the website. It then will show a list of translations for the term in hundreds of different languages. Although languages that use a completely different alphabet can not support you a lot here, you will probably still have a decent list of words to consider.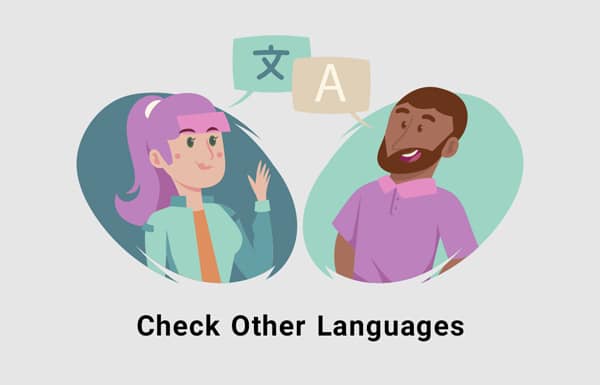 8. Do Not Use Hyphens
Although choosing a domain name with a hyphen can be tempting merely because it has your favorite keywords, we suggest avoiding hyphens. Hyphens can be a symbol of spam domains, and you do not want to associate your company with that concept. Hyphened domains are also more vulnerable to typing mistakes. Your users would fail to add the hyphen and end up on your competitor's website.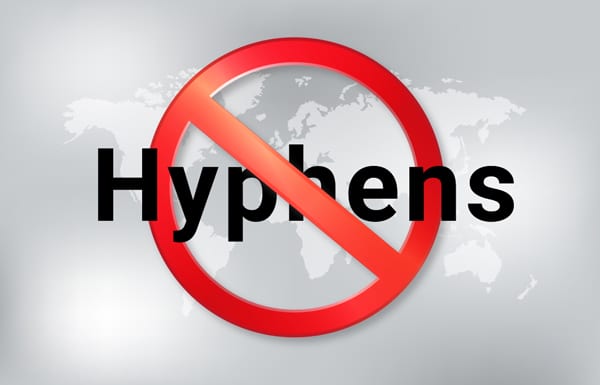 9. Do Not Use Double Letters
Another aspect we advise you to avoid is double letters when they choose a domain name because it increases the risk of losing traffic to typos. For example, a domain such as businesssetup.com will be more susceptible to typos, resulting in traffic being lost. Most domain name ideas or business name generators are not smart enough to avoid duplicated letters, so it is important to keep this in mind when choosing a domain name for your website.
10. Consider Different Spellings
Many companies change word spelling to create a domain name. This is a standard option, especially for tech brands. Sources include Flickr, Tumblr, Facebook, Tinder, Netflix, etc. If your audience considers the modified spelling confusing, this strategy to find unique domain name ideas can potentially be risky.

But if you do enough marketing to help the audience internalize your brand name as it is pronounced (as all the companies mentioned above have). Then it can be a clever way to reference still the word you want to use while deciding on your domain name search.
11. Make the Domain Name Easy to Write and Pronounce
When speaking and writing, you must be able to share your domain name quickly. You never know when they will ask you to share your domain name publicly. When you intend to choose a domain name to create a professional business, you must consider whether the domain name is easy to understand for any listener or not.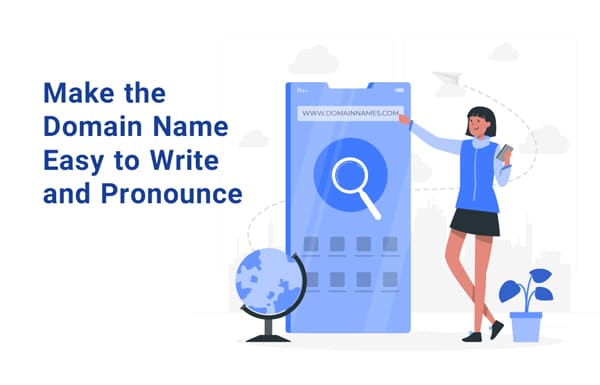 12. Get Domain Name Ideas From Others
If you have drained the domain name ideas in your company, you should appeal to people who have less experience with what you are doing. They might be able to provide a new or original perspective on the matter. When you need them, great people to speak to include clients, friends, relatives, and others. People like to be asked for their views, so do not be afraid to do that.
13. Use Domain Name Suggestion Tools
One of the best ways to develop domain name ideas is to use domain name generators, which incorporate all of the above tips into one recommendation tool for the best domain names ever. Everything you need to do is type in a few similar words and automatically create a list of appropriate domain name ideas for you to choose from. Such domain name generators can also help you find domain name ideas rich in keywords, making it easier for prospective customers to locate your company online. Taking a few of these and redirecting them to the main website is good.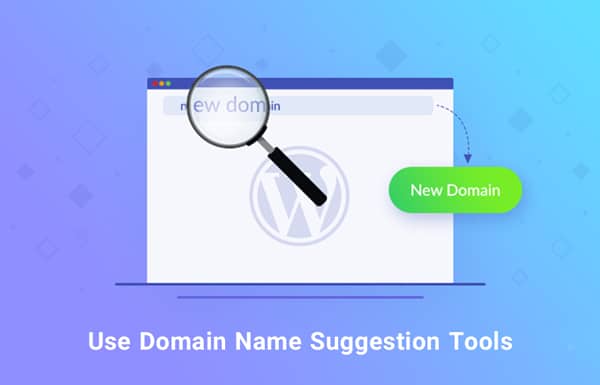 You do not have to torment yourself trying to find the best domain names. You have to be able to be imaginative. Do not fear adding a tag, using a catchy phrase, making a call to action, or going longer. Then if you want to stop your anger, let an online free domain name generator service do the job for you. Lastly, don't worry if your domain name is already registered. The solution is explained to you in the
how to buy an already registered domain
 article.
For more information, click 
here
!