Best SSL Certificate Providers Compared in 2022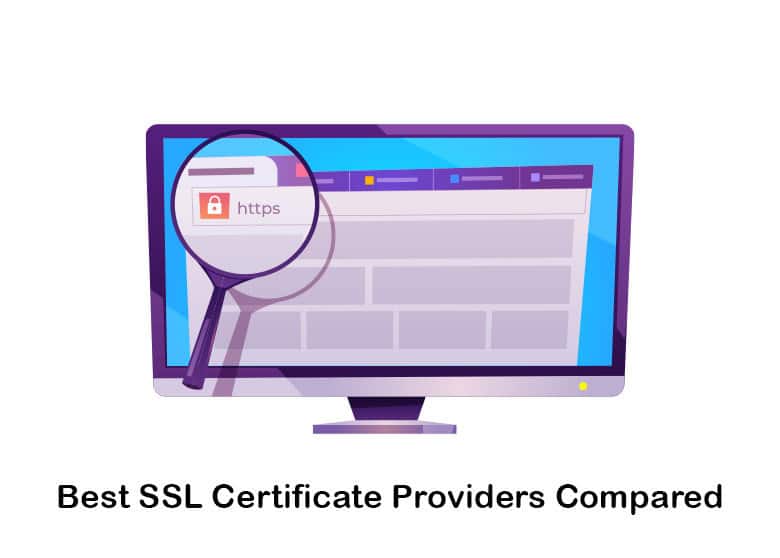 It is a must for any website to have an SSL certificate. It will enhance the overall security of the website. On the other hand, you will be able to use the SSL certificate to take advantage of Google search engine rankings and to win customer trust. However, there are multiple places available for you to buy an SSL certificate. If you are looking for the best SSL certificate provider, let's take a look at some of the best options available as of now.
Best SSL Providers
We will share a list of the best SSL providers available out there as of now. As a website owner trying to get an SSL certificate, you should go through the following businesses and pick the best one out of them.
1- Comodo SSL
If you want to get an SSL certificate without spending a fortune,
Comodo SSL
is a great option available to consider. You will be able to get DV level Positive SSL at a lower price tag from Comodo. For example, it will only cost around $7 for five years to get an SSL certificate. Any person who subscribes to the Premium SSL solution will pay about $54 per five years. However, you will need to check and see whether a premium plan is necessary or not. In case if you have issues with installing SSL certificates, you can seek the assistance of experts at Comodo SSL. You can get top-notch support from these experts.
Pros
Affordable
Excellent customer support
Reputed SSL provider
Cons
SSL validation can take more time than usual
2- GoDaddy
SSL
GoDaddy
is known for domain as a domain and hosting services provider. However, we should also adhere to the fact that it is one of the most prominent SSL providers available. You can get cheap SSL certificates from GoDaddy. One of the best reasons to get SSL certificates from GoDaddy is that it provides complete coverage to all the subdomains that you have. There are multiple pricing plans available for you to consider, and you can go for the best one out of them.
If you want to get SSL protection for a single website, you will have to pay $94.99 per year. But if you're going to get coverage for all the sub-domains, you should pay $449.99 per year. The reason why GoDaddy SSL certificates are expensive is that they provide 2048-bit and SHA2 encryption. On top of that, you can also get a McAfee Secure trust stamp. This offers the maximum return out of your investment. Any person who is looking to get GoDaddy SSL should think about going for a long-term plan. Then you can get your SSL certificate at a discounted price.
Pros
Excellent security features
Well-defined pricing structure
Cons
Renewal fees can be tricky
3- SSL.com
SSL.com
is another great SSL provider available for you to get hold of your SSL certificate. You can get decent support from SSL.com along with the SSL certificate. The support teams are always willing to provide much-needed assistance. If you are a complete beginner, you can get all the help you want. On the other hand, the team is prepared to go the extra step to help and support you.
If you buy an SSL certificate from SSL.com for a single domain, you will have to pay $49 per year. However, a five-year plan will provide you with a discount, and you need to pay $36.75 per year. If you are looking forward to starting a small business website, this is a great option to consider.
Pros
Reasonable pricing
Excellent customer support
Cons
You will have to go for a long-term commitment
4- DigiCert SSL
Norton currently owns
DigiCert
. It operated as an independent company back in the day, but now the company is owned by Norton. Therefore, you will be able to get the Norton Secured Seal protection by purchasing your SSL certificate from DigiCert.
You will have to pay a price of $238 per year to obtain the SSL certificate offered by DigiCert per year. However, you can get a discount by signing up for a two-year contract. You can also get hold of wildcard SANs from DigiCert. They are available at a price tag of $788 each for every SAN. We can recommend this as the best SSL certificate vendor.
Pros
An exciting wildcard feature is available
Owned by Norton
Shorter agreements
Cons
Starting prices are a bit too steep
5- Entrust Datacard SSL
Entrust
is one of the most reputed companies based in the United States. Empower has been in operation from the year 1994. The company offers numerous security-related solutions for the people in need as of now. They include authentication systems, ID card printers, Public Key Infrastructure (PKI), and credit card printers.
You can also get your SSL certificate from Entrust. One of the best things about Entrust is that it provides you the opportunity to handle multiple security certificates across different domains. You can easily do this from the strong admin panel offered by Entrust.
For one year of using an SSL certificate, you will have to pay a minimum of $199. However, it can increase up to $699. The highest-priced SSL certificates will provide coverage for all your subdomains as well. The customer reviews of Entrust look appealing. Therefore, you may think about buying your SSL certificate from them, regardless of the high price tag. It is among the top SSL certificate providers out there.
Pros
You can maintain multiple certificates at a time
Excellent customer support
The company offers many other security solutions as well
Cons
6- Network Solutions
Network Solutions
is quite similar to GoDaddy. That's because the solutions offered by both these companies are the same. You can also buy your SSL certificate from Network Solutions.
The pricing plans offered by Network Solutions are pretty interesting. For example, you can get an SSL certificate with a two-year contract at a starting price of $59.99 for one website. If you want to get an EV level certificate, you should pay $399.5. When compared to competitors, this is a great price tag. If you are a technical expert, who knows how to install SSL certificates on your own, you may get it from Network Solutions. When you make a SSL certificate providers comparison, you will notice how Network Solutions sit at the top.
Pros
Pricing plans look tempting
You can quickly receive the SSL certificate
Company offers many other related solutions
Cons
Customer support is not the best
7- Sectigo SSL
Sectigo
is one of the
best SSL certificate providers
that you can find out there as of now. The company is quite famous for offering encryption for documents and emails as well. Due to the same reason, many large-scale enterprise customers are impressed to deal with Sectigo. Based on this trust, you may think about getting your SSL certificate from Sectigo as well.
Along with the Sectigo SSL certificate, you can get the Norton Seal as well. Another great thing about Sectigo SSL certificates is their affordability. For a single-domain SSL certificate, you will only have to pay a price of $79 per year. You can get a better discount by purchasing the SSL certificate for five years.
Pros
Excellent customer support
Comprehensive offers
Decent prices
Cons
You will have to go for a five-year commitment
8- GlobalSign
GlobalSign
is a company that specializes in offering SSL certificates for corporate customers. The company maintains a strong reputation by developing highly scalable PKI solutions as well. If you are a corporate customer, who wants to get superior service with SSL certificates, you may proceed with GlobalSign.
As a corporate client, you can receive all the support you want from GlobalSign. The rates of GlobalSign are not so cheap because their intended target market is different. For example, you will have to pay $249 for a single-site SSL certificate along with DV level certification. If you want to get complete EV certification, you will have to pay up to $599 per year.
Pros
Flexible and scalable plans
Enterprise customer support is outstanding
Focuses mainly on enterprise clients
Cons
You don't get affordable SSL certificates from here
How To Choose the Best SSL Provider?
Now you are aware of some of the best SSL providers out there. While trying to find the
best SSL certificate provider
, you will need to pay attention to the following factors.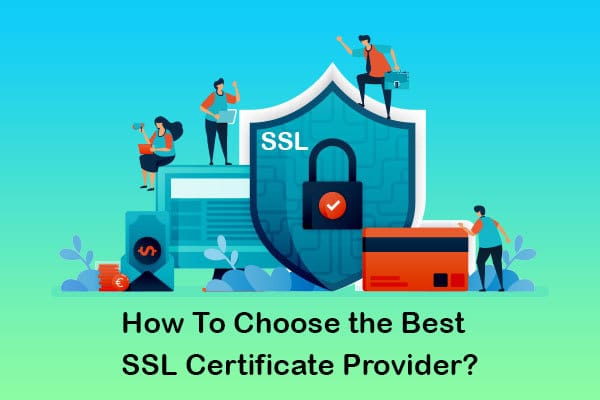 1- Easy Refunds
You will mostly have to tie yourself to a subscription at the time of purchasing an SSL certificate. Imagine what would happen if things did go in the way you expected. This is where you should be able to request a refund. You need to check and confirm how convenient it is for you to get a refund. Then you will be able to have an extra layer of protection for the amount you spend on the SSL certificate.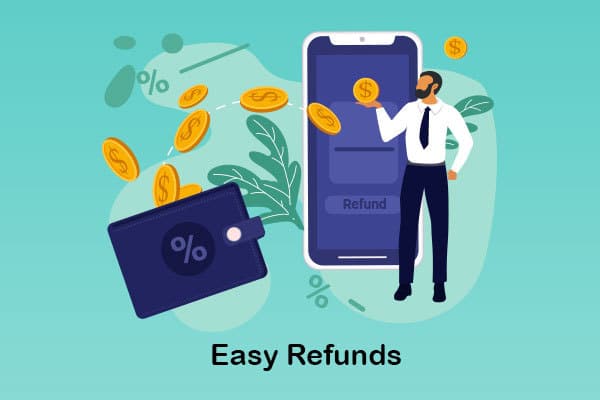 2- Browser Compatibility Test
People who use different web browsers will access your website. Hence, it would help to make sure that the purchased SSL certificate is compatible with all web browsers out there. Then you can deliver a seamless experience to every visitor who is accessing your website and work with the
best SSL certificate provider
.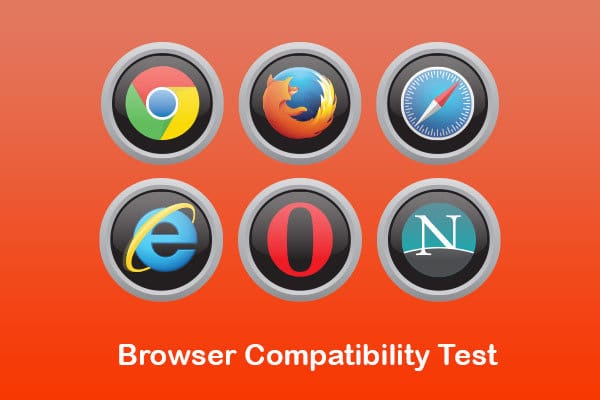 3- Issuance Time Frame Period
Once you make a payment, it will take some time for the service provider to issue the SSL certificate. If you have to wait for a week, you will not be getting the best experience. This is why you should take a look at the issuance time frame period. The reputed SSL providers have regulated internal processes, which helps them offer an SSL certificate within a short period.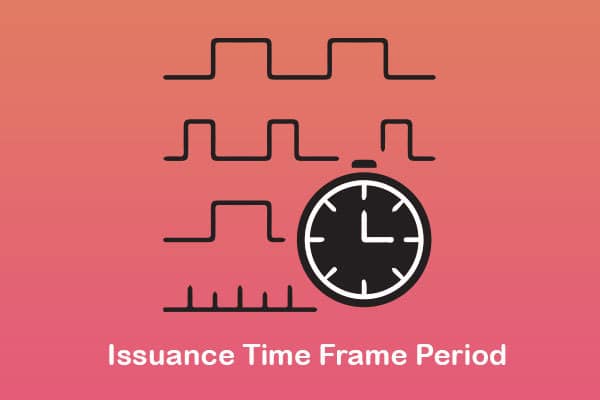 4- Right Validation Level
If you only have a single domain website, which doesn't have any purchasing options, you will not have to go for an EV certificate. You can settle down with either OV or DV. However, eCommerce store owners must go ahead with EV certificates.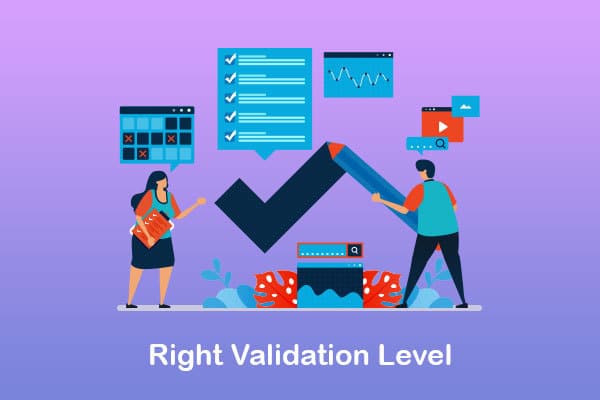 5- Expert SSL Professionals on the Panel
People who don't have tech backgrounds will have a challenging time when they are installing SSL certificates. If you are such a person, you should check whether technical support is available to proceed with SSL certificate installation. If expert assistance is available around the clock, you can get a hassle-free experience with building.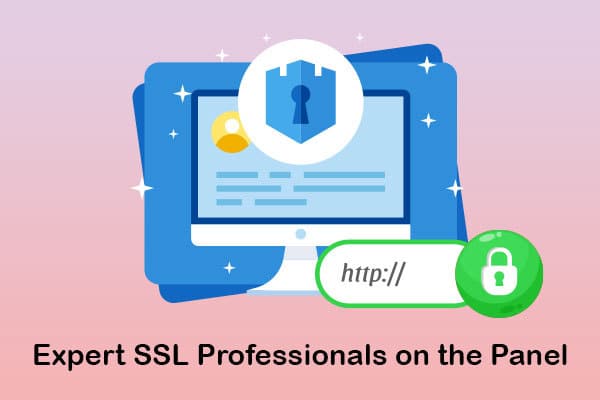 6- Warranty Policy
You must carefully go through the warranty policy of the SSL certificate as well. Then you can see how well you are protected by the amount you spend to purchase your SSL certificate.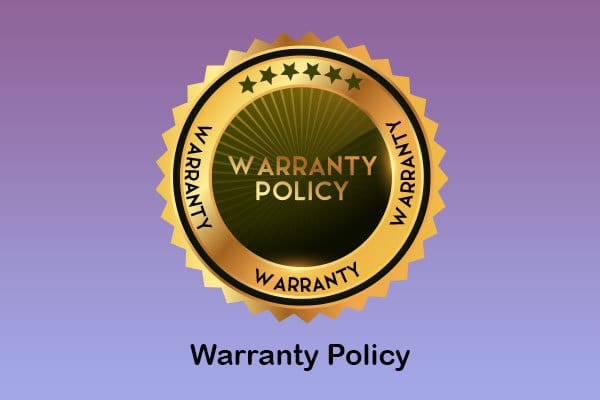 7- Price
Last but not least, you will need to look at the price of your SSL certificate. Make sure that you are getting it at a reasonable price. Then you will not have to worry too much about the return that you can receive out of your investment.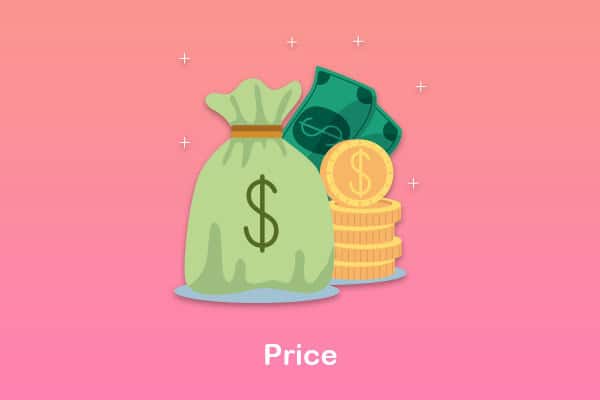 Conclusion
When you buy an SSL certificate, you can enhance your website's security level for all visitors. In other words, you can guarantee to the visitors that their information is encrypted, as they are passed to the webserver. No other third party will be able to spy on data. This will also help you to secure better rankings on search engines. That's because search engines are also looking to deliver the best user experience, and they tend to de-rank the websites that don't have SSL certificates. Due to all these reasons, it is a no-brainer that you must have an SSL certificate for your website.
Take a look at the different service providers who offer SSL certificates and buy your certificate. Then you will be able to pick the best SSL certificate provider out there.