What Is WooCommerce Plugin in WordPress and What Is It Used For?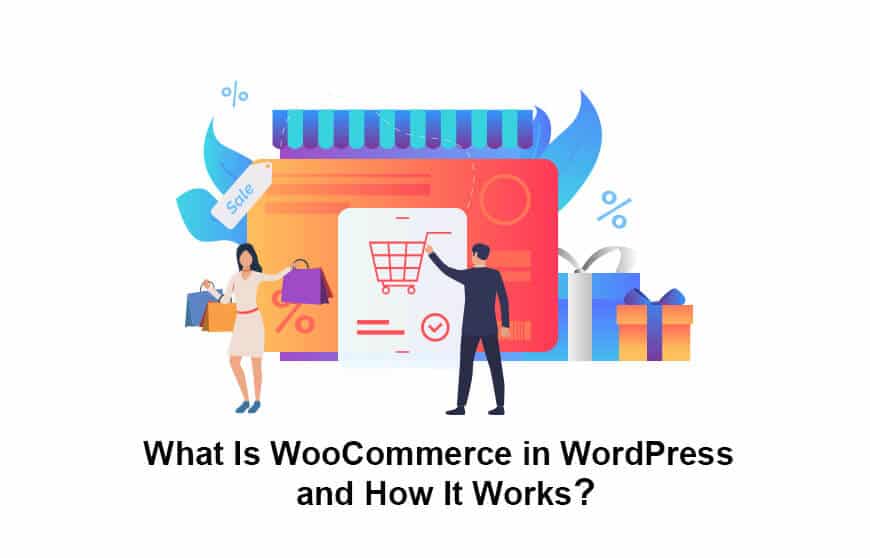 Prominent and successful online sale is dependent upon a wide range of factors, and it begins far longer before the user clicks on the purchase button on your website. The overall appearance of your site alongside the buying experience plays a significant role in bringing more eyeballs to your eCommerce site and products. The better experience you can share with your audience, the higher your chances of sales would get.
One of the common ways to lunch your eCommerce store is by using the WooCommerce plugin. In this article, we are going to mention what is WooCommerce in WordPress and why you should consider using it!
So, stay tuned!
What Is WooCommerce Plugin?
As an introduction to WordPress and WooCommerce, we should say that
WordPress CMS is being used widely all over the world with its numerous advantages. There are so many useful plugins available for different purposes, and the WooCommerce WordPress plugin is as good as it gets for an eCommerce platform that easily turns your website into a professional online store.
As an WooCommerce introduction, we can mention that this plugin uses the best WordPress practices to turn your existing site into a fully functional online shop for products and services. Back in 2011, it was first launched to simplify the process of having an eCommerce website without spending time and money on writing lines of code that require skills and experience.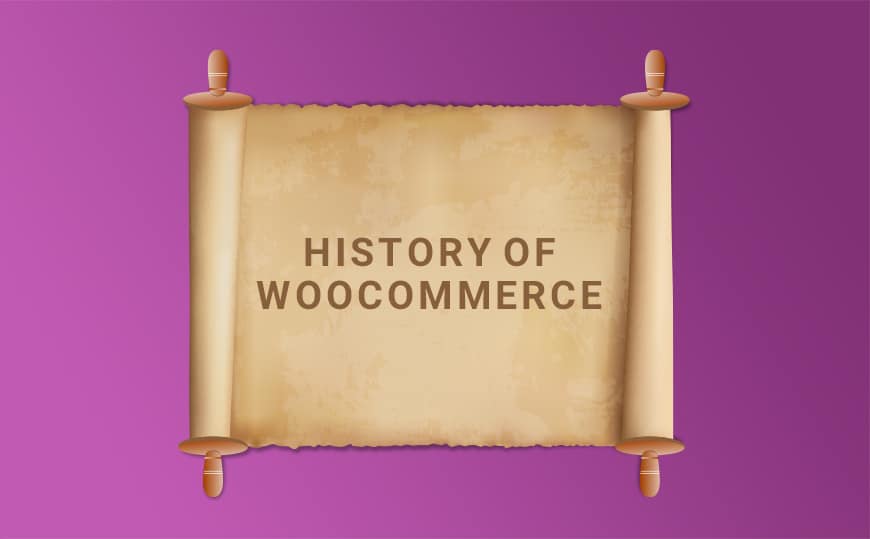 The success of the product resulted in drawing the attention of the Automattic company, the owner of WordPress.com, it. In 2015, the company acquired WooCommerce, and its impressive growth has continued at a faster pace ever since. Currently, it has more than 5 million active installations and powers around 90% of all WordPress eCommerce sites in the UK, Canada, and the US. To be more specific, more than 42% of online stores on the internet are utilizing the WooCommerce WordPress plugin.

Suggest you read our article about wordpress woocommerce security

Who Owns WooCommerce?
What is WooCommerce? WooCommerce is a plugin that is available for WordPress CMS users. Along with the help of WooCommerce, it would be possible for you to set up your online store within WordPress. It is one of the most popular platforms among people out there in the world as well. WooCommerce is open-source and there is no owner to it.
Why Is WooCommerce So Popular?
Now you have a basic understanding of the question, what is WooCommerce. The main reason why WooCommerce is so popular is that it is associated with WordPress. You can gain access to thousands of free and paid themes with the help of it. On the other hand, you don't have to spend any money out of your pocket to use WooCommerce. It is completely open-source, and you have the freedom to use it without any unwanted expenses.
WooCommerce is ideal for people who wish to develop an online store without having any previous experience. You will find it an easy task to get hold of the features offered by WooCommerce. It is also flexible and mobile responsive. On top of everything, WooCommerce is a secure platform.
If you aim to know private vs public cloud difference, don't miss this post!
What Is WooCommerce Used For?
One of the common questions among users is that what does WooCommerce do? There are numerous applications associated with WooCommerce. Let's take a look at the most prominent applications out of them. Then you will figure out what WooCommerce is capable of doing.
1) You Can See Digital Products
WooCommerce includes a built-in option to provide access to downloaded items, allowing you to sell digital products or downloads. If you wish to sell digital items, set the product type to "Virtual" so that no delivery charges are computed.
After that, mark the product or service as "Downloadable" and upload the necessary files. You're all set to start selling digital goods.
2) You Can Create a Service-Based Store
WooCommerce may be used to build a store for businesses that provide services. The usage of certain extensions, such as appointment and booking extensions, is required to build up a service-based store.
3) You can create an online store
WooCommerce enables you to sell any goods to both domestic and international customers online. Set up the shipping zones so that shipping charges are computed automatically during the checkout process.
The tax rates in each nation vary. It might be tough to set this up yourself and comply with all legal requirements. You may use the plugin to automatically manage these difficulties. In the past, setting up online payment systems was a difficult process. WooCommerce enables you to rapidly integrate various payment methods, such as Stripe or PayPal, into your store.
WooCommerce simplifies the process of receiving credit card payments for both you and your clients. You won't need to keep any financial information about your clients if you incorporate a payment method. This is because the payment gateway handles the function.
If you aim to know what is magento software , don't miss this post|!
What Can You Sell With WooCommerce?
Upon understanding what is WooCommerce all about, you will need to explore what you can sell after you set up an online store with it. You can sell anything on the internet using WooCommerce. It's commonly used to sell actual goods like beard oils, jewelry, clothing, coffee, and so on. WooCommerce may also be used to sell digital items, schedule appointments, make reservations, and deliver services. If you own a beach hotel, for example, you can use WooCommerce to allow customers to book rooms and pay the booking fee. As a result, WooCommerce is your best choice if you want to sell anything online and take payments.
If you are interested to know the best wordpress alternatives , this post can help you!

Advantages of WooCommerce
Now that you have a general idea of what WooCocmerce is, it's time to find out about the way it can benefit you. Generally speaking, WooCommerce is an all-in-one eCommerce platform. No matter if you intend to sell physical products, digital services, or even charge for reservations and appointments, WooCommerce features will not let you down. It literally enables you to sell anything for which you want to accept payments.
The flexibility and functionality of this plugin have made it the first option to implement on WordPress websites for having an online store. Below we have mentioned some of the most significant benefits it entails for your eCommerce site.
Suggest you read our article about woocommerce vs shopify
1. Easy To Install and Use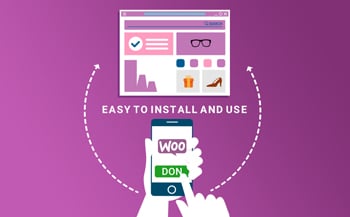 Despite being robust and versatile, anyone can install the WooCommerce WordPress plugin easily in simple steps, even the beginners.
Installation: Just Like other WordPress plugins, you can quickly install WooCommerce for free from the plugins section of your WordPress panel. Search the name and install it as you would do for other plugins.
Setup: The plugin comes with a comprehensive startup procedure that efficiently takes care of the initial setup. Right after finishing the installation, the default setup wizard guides you through the steps for setting up your store in a few minutes. Other procedures, such as customizations are similar to what you do for your theme. Since it is compatible with WordPress, it functions perfectly with most of the themes available online.

If you want to know how to get more ecommerce sales , click on the link provided!
2. Feature-Rich Plugin
After running the WooCommerce WordPress plugin, you will have full control over a variety of practical features to manage your online store in all aspects.
If you aim to know how ddos attack works , check this article out!

Control Over Products
It doesn't matter if you sell a single product or a bunch of different items with various categories since WooCommerce features let you control everything. From your first product to as many items your hosting service provider allows you to add, you can be sure to make the best out of this tool.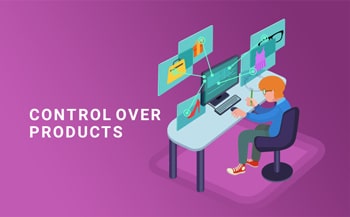 The variety and different types of products can be handled efficiently to provide the best experience for your audience. If your online store presents products from different categories and every single one of them comes with different options such as size and color, WooCommerce features will arrange them in place in the best approach. You can add images, tags, promotions, videos, and whatever other detail you need to each item and manage them competently without any concerns.
Similarly, product management is provided most simply. You can take control of your inventory and stock levels by using useful tools like email notifications when the quantities reach a certain number, or you run out of them.
suggest you read our article about ecommerce seo tools
Shopping Experience
By using the WooCommerce WordPress plugin, you are allowed to tailor the checkout process to the last detail and increase the visitors' satisfaction.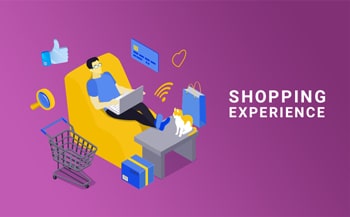 One crucial aspect of every online purchase is payment gateways. You need to take money for what you offer unless you're giving them away for free! Users now opt for what they feel more comfortable with, and it differs from person to person. Luckily, this plugin supports all the popular payment methods such as PayPal, Stripe, bank transfer, and even cash on delivery. The provided currencies can be changed based on your preferences to change the prices accordingly.
The geolocation feature lets you activate automatic taxes so that your users will see the exact price based on their region. You can likewise customize the checkout process and decide whether you sell inside a country, to a few countries, or worldwide.
Additionally, each product and service can be set to accept discounts or coupons, which is a tremendous promotional approach for your products.
If you are willing to know bbpress feature , this article can help you!

SEO Principles
Thanks to the excellent SEO potential of WordPress, WooCommerce features will increase your visibility on SERPs by leveraging this power. It means that you automatically get a boost in your SEO due to the WordPress core that is supporting your online store.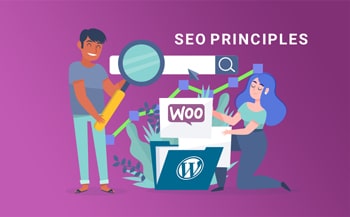 Mobile-friendliness is another significant SEO factor nowadays since most internet users are visiting websites from mobile or tablet devices. This plugin is fully compatible with mobile devices, and you can be sure to never lose a chance of sale due to the visitor's device.
If you are searching for an ecommerce website seo checklist , this article 
3. Scalable Plugin
Sometimes the simplicity of use is associated with limited options and functionalities. This is not the case for the WooCommerce WordPress plugin since the true limit is the sky. While the WooCommerce features are more than enough for successfully managing an online store, you can find over 400 practical extensions to increase the functionalities even further. These extensions mean that you don't need to add anything to the core plugin since they work if WooCommerce is installed beforehand. They are available in both free and premium versions that let you access enhanced marketing tools for making tasks simpler, more enjoyable, and, ultimately, create more revenues.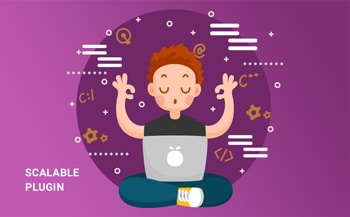 Additionally, if you are a programmer and coding savvy, you are allowed to go much further and change the codes in accordance with what you need. The modular system of WooCommerce makes it work with other tools simultaneously without any problems. Being an open-source plugin means full control over the tiniest details without any limits, and this product is managed on GitHub as well. Therefore, you can start a collaboration with other developers to shape the future of eCommerce platforms.
If you are interested to check wordpress website security checklist , don't miss this post!

4. Shopping Cart Is Feature-Packed
Along with the help of WooCommerce, you can get hold of a fully feature-packed shopping cart. You will never feel that you are missing out on something on this. At the time of developing an online store, you will notice that the checkout process is the most important aspect of it. If you are not offering an excellent shopping cart, most buyers will tend to abandon the carts and move out. You can overcome this struggle when you are using WooCommerce. That's because you are enabling a seamless experience to all the people who try to check out their orders.
You can also integrate multiple payment gateways into WooCommerce and provide your customers with numerous payment options. On top of that, you can use WooCommerce and calculate taxes based on the geo-location. It is also possible to allow your customers to checkout without creating accounts as guests. Moreover, WooCommerce will provide a secure checkout with numerous other user-friendly features.
If you are interested to know google adsense wordpress plugin , don't miss this post!
5. Multiple Shipping Options
Along with WooCommerce, you can get your hands on multiple shipping options as well. This will help you to deliver a perfect experience to the customers who are trying to purchase the products you offer. For example, you can offer international shipping, flat rate shipping, local delivery, or even local pickup with the support that WooCommerce is offering. You will also be able to find a feature, which allows you to hide the shipping rate until the customer provides a valid email address.
If you are interested to know the best free wordpress security plugins 2021 , don't miss this post!

Cons of WooCommerce
One of the biggest cons associated with WooCommerce is the lack of having a dedicated customer support team. When you take a look at alternatives of WooCommerce such as Shopify, you will notice how there is an excellent customer support team. You don't see any such customer support team in WooCommerce because it is an open-source solution.
There are situations where WooCommerce can be dependent on the other plugins. This is something that you should keep in mind as you continue to use WooCommerce.
Start Selling Your Products
Considering the simplicity and functionality of WooCommerce features, starting and managing an eCommerce site is no more a challenge for anyone, even beginners. Get your domain and hosting today, start a WordPress-powered website, and turn it into an eye-catching WooCommerce in just a few simple clicks. Thanks to the ever-increasing functionality and extensibility of this plugin, a professional online store is at your disposal right away for free.
Suggest you read our article about ecommerce best practices 2021
Frequently Asked Questions
Is Woocommerce Plugin Free?
One of the common questions among users is that "how much is WooCommerce subscription?". Yes, WooCommerce for WordPress is a free plugin that you can easily download and use to lunch your eCommerce store!
How Many WooCommerce Stores Are There?
Based on the active installs of the WooCommerce plugin (the free version), there should be at least 5 million WooCommerce stores.
How Many Products WooCommerce Can Handle?
The WooCommerce store is ca[able of handling an unlimited number of products as long as your online store is not slow.

In the case you are willing to know hybrid cloud benefits , don't miss this post!
Conclusion
Now you are aware of what WooCommerce is and what you can do with it. If you are impressed by this open-source plugin, you may start building your online store with the help of it. For more information click here .

If you are interested to know wordpress forum plugin 2021 , this post can help you!