What Does 404 Error Mean and How To Fix It?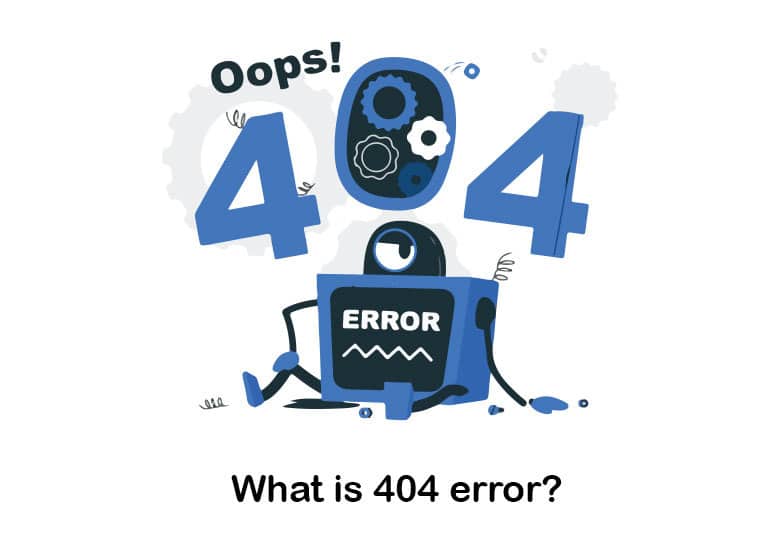 404 error is one of the most common errors on your website. If your website shows a 404 error, it can be quite frustrating. This is where you will come across the need to figure out what 404 error means. From this article, we are looking forward to sharing more details on 404 meaning and where you can see this error. Based on that, you can decide to go ahead and fix the error that hinders the experience that people on your website have to face.
What is 404 error?
As the first thing, let's figure out what is 404 error all about. The 404 meaning is that it is a status code, which tells that a web user has requested a page that is not available to be displayed at the moment.
A 404 error would usually occur when a user is trying to access a page on the website that does not exist. It can either be dead, linked with a broken link, or moved to another part of the website. This is one of the most common errors that website owners have to deal with.
Whenever a person tries to access a web page that is not redirected initially, he gets the 404 error. A visitor to your website would be getting a user-friendly error code such as the requested URL not found. When the webserver doesn't have the exact page to provide to the user, this error would be visible on the client browser. Then the visitor will figure out something wrong with the requested website.
Cause of HTTP 404 Errors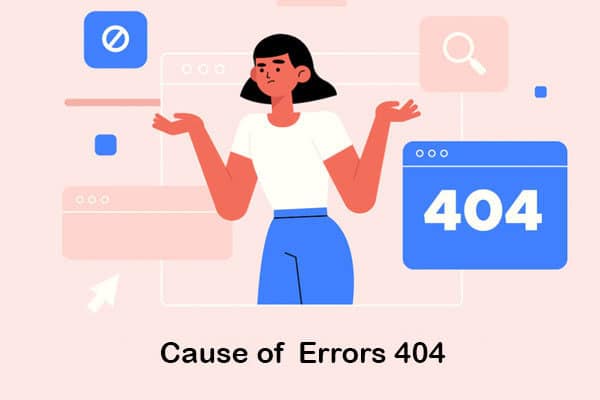 Now you have a basic idea of what does 404 error mean. While keeping that in mind, let's figure out the exact cause behind this error. This is where you should understand that 404 error is pretty much a client-side error. It would imply a mistake of you. Whether you incorrectly typed the URL, moved the page, or removed the entire page from the website, you will get the 404 error.
It is also possible to get the 404 error when a website is moved or the resources redirect the visitor to the old URL instead of the new URL. Once you get this problem, you will have 404 error. This happens without redirecting you into the new page automatically.  
How to fix error 404?
By now, you know what 404 meaning is. If you want to fix this error, you can follow specific steps. Here's an overview of the steps you will need to follow to fix the error:
1- Find Your Current Broken Links
The most common reason you get 404 errors is broken links. Therefore, you will need to find broken links and then fix them. The most convenient method to locate a broken link would be to use a free-to-use broken link checker. Some of the most popular tools available for you include:
Dead Link Checker
Ahrefs Broken Link Checker
Broken Link Checker
All these tools are highly effective, and you don't have to worry about anything when using them to identify broken links.
Another popular and effective method available to find broken links would be to use an appropriate plugin. There are broken link discovery plugins available out there for you to consider. Once you install this kind of plugin on your website, you can get a helping hand with discovering broken links. All you have to do is to follow the directions offered by the plugin and proceed with fixing all broken links indicated.
You may also think about using an SEO Spider to locate broken links. There are a few great examples to consider. Screaming Frog is an excellent example of such an SEO Spider that you may consider. This SEO spider is capable of helping you to discover different issues with your website, such as broken links. On the other hand, it can be used for free when under 500 pages on your website. You will need to download this tool before you can start using it. Then you should enter the URL and then click on the start button. After that, it will be able to crawl your website and locate broken links within a couple of minutes.
By locating response codes, it will be possible for you to figure out the broken links on your website. Then you can click on the link and see what the problem is. You may also export the results to another place for your convenience.
2- Fix Your Broken Links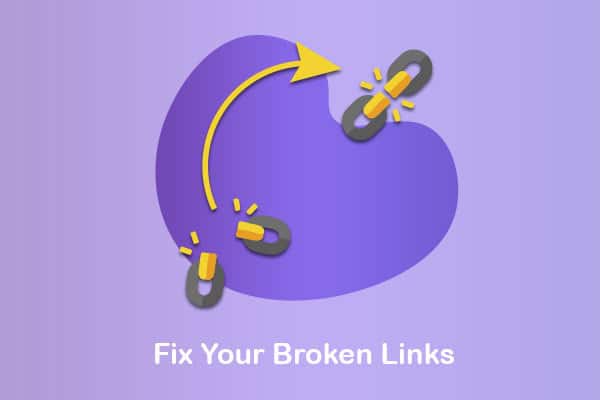 When you are equipped with a list of broken links, you will have to deal with the challenging process of fixing broken links. This is where you will need to go to each link and then fix it. Different reasons can be there behind the broken links. Therefore, you will need to be organized to get the job done correctly. It is also essential to track your progress not to miss out on any. You may open a website and then double-check and update the link before moving to the next one.
This process is going to take time. However, it will make sure that all your visitors will have a better experience when going through your website. You can do this at least once every three months. Then you can figure out all broken links on your website and fix them accordingly. If you are lucky enough, you will be able to fix the broken links before your visitors report them.
3- Update Your 404 Page
You will also need to think about updating the 404 page of your website. Even when you make it a habit to look for broken links regularly, there are situations where things can go wrong. This will eventually make your visitors end up getting broken links. That's where you will need to update the 404 page. You will be able to do it by rebranding your 404 page. Make sure that you deliver a meaningful message with the 404 page. Moreover, you will need to make sure that you make life easy for anyone to report a 404-page error. Then you can get the best results out of fixing the 404 page.
Conclusion
From this article, you learned about the 404 meaning and the steps you should follow to fix the error. Make sure that you adhere to these steps at all times. Then you can make your website perfect at the end of the day. If you are looking for a way to make your website as user-friendly as possible, you need to be mindful of this error. Hence, make sure that you pay attention to the 404 error and fix it as soon as possible.