Website Hosting Cost; How Much Does a Web Hosting Cost?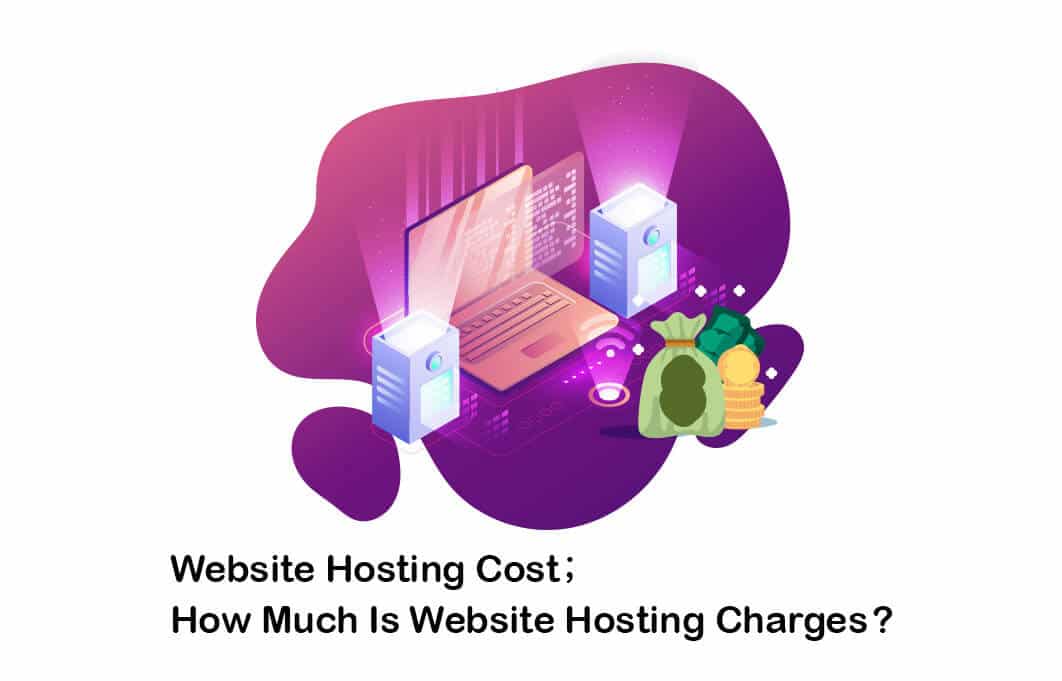 Starting a website entails different tasks and costs, and some of them are often hidden to users in the first place. At the minimum, you should purchase a domain name for your site, which could vary a great deal based on the type you choose. Your web host, on the other hand, plays a more significant role in the success of your online presence, and its costs can range widely.
Allocating budget on your hosting service requires doing enough research so that you know the ropes and choose the best option for your needs. It affects not only your site's overall performance but also the long-term fees you would be charged. Here we have made a website hosting cost research that lets you select the appropriate service with all things considered.
Web Hosting Costs
Website server cost varies depending on the plan you choose for your business. Shared hosting is the lowest-priced option. It may cost you around $2.49 – $15/month. Dedicated hosting is the most expensive plan available. This website hosting cost will be around $80 – $730/month.
In between these two options, there are several other plans available to choose from. Some are especially dedicated to a particular script, such as WordPress. Due to the humongous popularity of the WordPress content management system, the hosting provider has come up with a unique plan design, especially for the WordPress sites. Fully optimized resources are allocated to the WordPress hosting to run the website efficiently. The cost for web hosting may change anytime without informing the client. So keep track of the monthly payment if you are on recurring mode.
If you aim to know the benefits of dedicated server hosting , don't miss this article!

Different Types of Web Hosting
Website owners often have to deal with multiple concerns upon starting a site from scratch. Hosting service is the most critical item on the list that makes your website available online. Contrary to what most people assume, you don't necessarily have to pay more money to get better service when taking the first steps.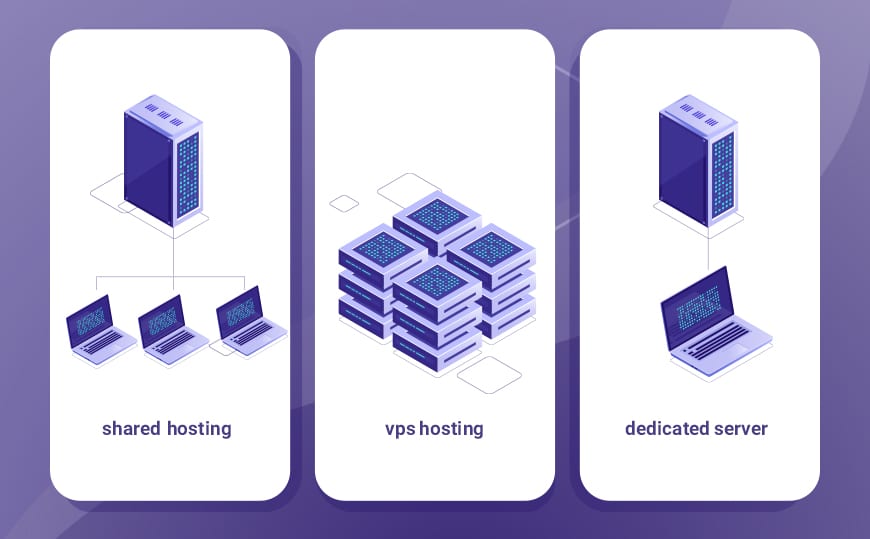 Web hosting costs and types are generally categorized into three main groups: shared, VPS, and dedicated. As long as you want to keep your website running, choosing a proper plan is the mandatory and non-optional item to be cared about. Depending on the options you choose, you can expect to spend hundreds or even thousands of dollars every year.
1) Shared Hosting
This service is the cheapest and usually the first option for beginner-level websites. It is the best choice for a WordPress blog or low-traffic website in which you share resources with others on a single server. If you happen to share the space with other members who are regular users, you will be fine. Otherwise, if there are active accounts around you, you may experience limits in performance. The reasonable price and satisfying features have risen the competition among companies for this service, which is a great advantage for consumers.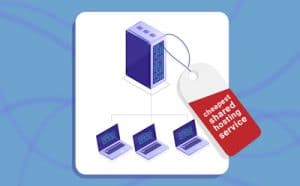 By signing up for shared hosting, you could expect to pay the price
between $2.5 and $10
per month. What you should keep in mind is the renewal price for these services can vary significantly. In some cases, you might be charged twice the initial value or more. Therefore. It is generally advised to opt for contracts that last for a more extended period. With that being said, paying for a year or more in the first place will cost you less money than the recurring payments every month.
On the other hand, you can start with companies that offer discounts on signup and use the chance to evaluate them for the long haul. Keep in mind that web hosting cost is not all to care about. The exact features being offered by the service should be considered before the price. Sometimes better features outweigh the higher price.


2) VPS Hosting
The next step up is the VPS service. In the past, you had no other choice but to own a dedicated server if the shared hosting could not meet your needs. Virtual Private Server represents service in that websites are hosted on a shared server, but users are provided with more options and controls. VPS service appears as if you own a server due to the entire simulated environment and the additional features it brings you. The increased enhancement alongside cost efficiency has made it another popular option among website owners.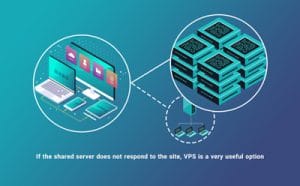 If you intend to choose a VPS hosting consider a monthly price ranging
from $5 to $80
. This plan allows you to choose between a managed and unmanaged service. If you have enough technical knowledge, you can choose the unmanaged service so that you can handle everything on your own. Or else, the support team will tend to your needs on the managed plan.
Just like the shared hosting service, VPS also needs to be renewed after a month or year, but renewal costs are relatively lower. If your budget allows, opt for the longer contracts, which are more cost-efficient for you. Generally speaking, VPS service is the best solution for those who are not yet sure whether they need a dedicated server or it's not the proper time yet.
If you are interested to know how vps server works , this article can help you!
3) Dedicated Server
Full control options are what you get when you purchase a dedicated server. You can define the software to use, set the number of websites to host, change the configuration, and so on. While the hosting company owns the hardware, a physical server is wholly dedicated to your website when you choose this plan. This service is suggested to those who have a well-established website with high daily traffic or a considerable amount of transactions every day. The dedicated server is the option with the most price variability in the market.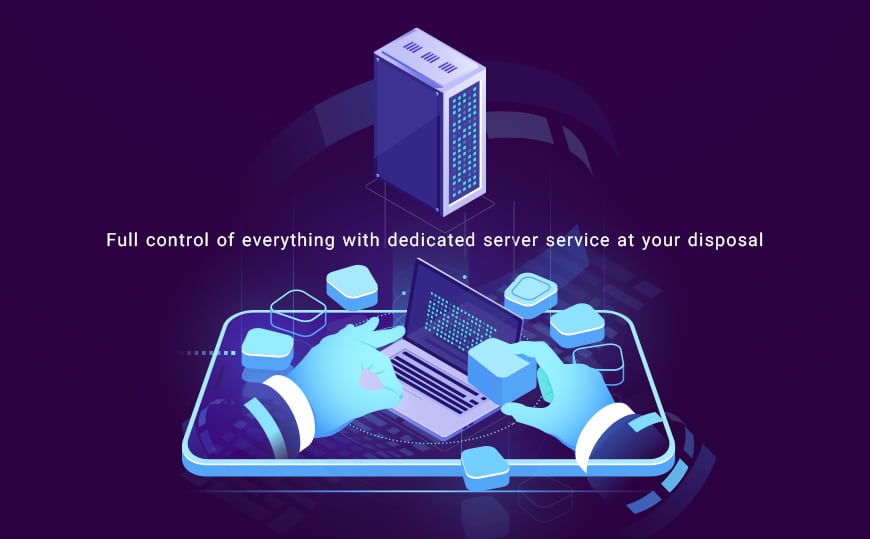 If you have decided to spend money on your own server, consider the plans falling
between $80 to $800
per month. In return for the high price, you get the highest available speed, security, flexibility, and way much more storage space. Moreover, there are no neighbors around to bother you with their security threats or unusual traffic load. The price of this service can vary by choosing a solid-state or traditional drive. Besides, metered and unmetered bandwidths affect the money that your hosting company charges you.
Renting a physical server requires excellent expertise in programming and server technologies to be able to manage it. Before purchasing this server, make sure you have the essential knowledge, and don't forget that it takes you a lot of time for optimization and management.
For more detailed information on what is vds , please read this article.
4) Cloud Hosting
It is a resourceful plan that offers various benefits to businesses. It provides the ultimate solution for the most common problem, which is unexpected downtime. Your business will never go offline after you obtain the cloud hosting services for your online platform.
The nature of the cloud hosting service makes it an inexpensive solution. Various features are offered to the buyer to choose the service according to their need and cut web hosting fees on the service that is not essential to them. The web hosting cost per year of this plan would range between $54 – $2,880.


5) WordPress Hosting
It will benefit you if you plan to run a website using WordPress CMS. The dedicated resources and fully managed server space specially designed for the WordPress script would give you immense power to control your site flawlessly. If we talk about the website hosting prices, it ranges between $4.99 – $830 per month.


If you are wondering what is tomcat server and how it works , this ultimate guide can help you!
Extra Web Hosting Costs to Consider
Web hosting is a single service that you purchase from the service provider. It is generally displayed when you proceed to the checkout page. With the basic plan, often there are many other add-ons services offered to the users. This hidden web hosting cost may not be shown on the front selling page. Knowing about them would help you to make wise decisions.
Here is the list of thing that needs to be considered in predicting the price for web hosting when you decide to start your online business.
1- Domain Name Registration
A domain name or the website name performs as your web address until you own the name. It is your online store where people visit and buy your product. Businesses use their website name on the visiting cards, shopping bags and use various marketing campaigns to drive customers and increase sales.
Domain name registration cost is charged separately. So when you decide to start an online business, consider the additional domain registration cost in your plan. The registration cost will be around $10 to $15 per year for the new domain name.
2- Office 365 or G-Suite
Some hosts will offer you Office 365 or G Suite package as an add-on service. If these services are essential to your business, you can purchase them from the provider and integrate them into your website. Create your business email and link them directly to the Gmail account or Outlook software. It typically costs between $5 to $15 per month.

In the case you are interested to know the advantages of hybrid cloud , this post can help you!
3- SSL Certificates
Protect your site from hacking and malicious activities. SSL certificates provide additional security to web resources and protect your private data on the server. The site will have a small green lock in the URL, indicating the location is fully encrypted.
SSL Certificate is a must for the website. Hence, you should get one from your hosting provider while purchasing the service. The price of the SSL Certificate is varied.
You can choose a free certificate as well if you do not have a budget. Choose a premium SSL certificate that costs you between $50 to $500 a year for added data security.
4- SiteLock
SiteLock is an optional service for additional security to your web resources stored with the hosting provider. It comes with malware scan, firewall protection, DDoS attack protection, etc. Typically it cost around $2 per month.
5- Automated Site Backup and Restore Services
Hosting providers may offer free backup facilities, but the backup service cost will be added to the final price. You can opt-in or opt-out from the site backup services if required to save the cost. Not all providers would have this service, so check with the company while purchasing the plan. Additional backup service would cost you around $2 per month.

If you are interested to compare cloud hosting vs web hosting , don't miss this post!
6- Hosting Renewal
Depending on the service, the renewal price would change. The only way to save on the renewal cost is to make the advance payment and book your host for 3 to 5 years. Remember that the renewal price is not fixed.
7- Storage Space
Storage space directly influences the price of web hosting. Lower the storage space; lower the price for the service, and vice versa. When you upgrade the hosting to a higher storage plan, the cost will increase.
 
8- cPanel Access
cPanel offers easy management of your web resources. Developers are generally comfortable using the cPanel, which becomes easy to maintain your site. However, the cPanel comes with an additional cost. Hosting providers who do not offer cPanel would charge you less for their services.
9- Application Compatibility
A low-price hosting service comes with limited access to your hosting service. You might not get root access to the computer. In such a case, some of the applications might not run on your web server. Shared hosting, WordPress hosting come with limited access. You should consult with the provider and get confirmation about your needs.
If you aim to read what is a webserver , don't miss this post!
10- eCommerce Features
Additional service needed to run your eCommerce platform will cost you a little extra. eCommerce sites need an exceptional resource to run the heavy script on the server. Also, additional features such as shopping cart, checkout options, secure payment, and fast loading time would be necessary to the eCommerce site. While buying the plan, choose the plan that is compatible with the eCommerce software.
Cost to Switch Web Hosts
There will be a time when you are not satisfied with the current hosting provider, or they might lack the essential resource. In this case, migration to another provider would be the only option for your business.
But do you know how much it will cost you to migrate?
Developer cost and hosting services are two different costs when you migrate your hosting to another service provider. People with technical backgrounds can save the developer cost. Pay the migration-related website hosting charges to the new host, and they will help you in getting onboard.
Typically the migration cost is between $150 and $400. Price may go up if your site contains heavy files, several extensions, images, and other web resources.
If you are interested to know the best and easiest website builder , don't miss this article!
Conclusion
Hosting is where you store your website's content, and it is one of the most significant parts of launching a website. If you don't get enough knowledge about website hosting costs, you end up getting frustrated with the wide range of service combinations available around.
In simple words, you can start with shared hosting if you are launching a new website with regular traffic, and save money on your expenses. Consider upgrading to VPS or dedicated services after your business grows rather than opting for the expensive ones from the beginning. If you aim to
read more
, check this post out!