What Is Email Hosting; Why Do You Need One?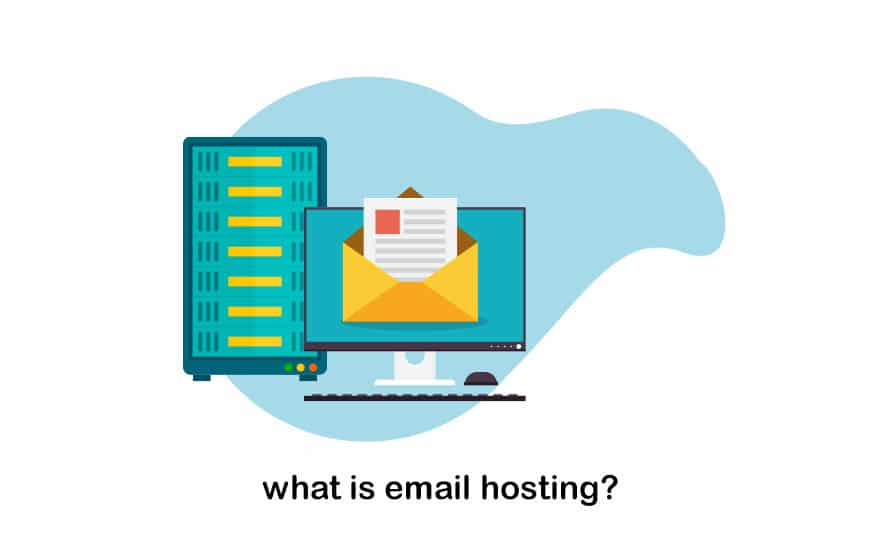 If you are a casual internet user, you will not need to switch from the free Gmail, iCloud, Yahoo, and Outlook plans that you already use. However, as you gain success with your online business, you will come across the need to go ahead with a better email hosting plan. This will not just make your day-to-day work easier and faster. It can also help you get work done securely while ensuring privacy.
Once you are ready to take the website out of the sandbox and convert that into a fully-fledged business, you will need to go ahead with email hosting. This is one of the best steps that you can follow to ensure your professional presence on the internet. Before going ahead with this step, you need to understand what is email hosting all about.
What is email hosting?
What does email hosting mean? Email hosting is pretty much similar to renting out a post office box. It will provide you with an address and a storage space where people will be able to send communications to you. However, you will be paying for the amount of storage you need. Likewise, you can also pay to get some added protection as well. This will help you to understand what is a email host as well.
Back in the day, email hosting was called webmail. That's because people had to use a locally installed email client to take a look at their emails. You will not be hosting your email when it comes to email hosting. Instead, you will be using a hosting services provider to host emails. We are living in a world where we get lots of spam emails. Hence, we don't want to use our storage space for hosting. This is one of the most significant factors contributing to the popularity of email hosting.  
How does email hosting work?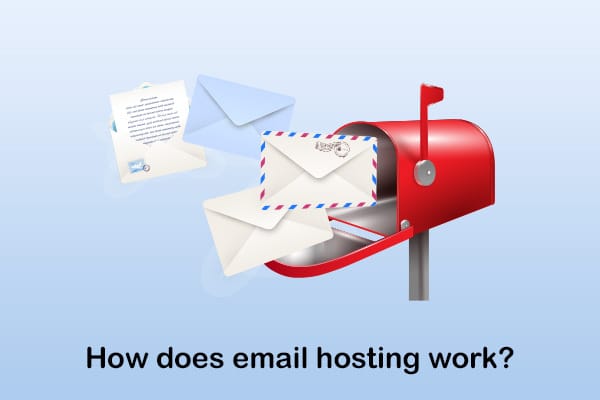 Now you have a basic understanding of what is email hosting all about. While keeping that in mind, you should figure out how email hosting would work. Once you sign up for an email hosting plan, the hosting services provider will assign a portion of the server space to you. Then all the emails that you get will be stored within that allocated storage space. It will be possible for you to access emails stored within that storage space at any given time.
Email hosting is not quite similar to traditional email systems. That's because all the communications that you get via email hosting services would remain there indefinitely. You will not have to worry about removing the emails. You can open the emails and read them. Likewise, you can also put back the emails to the places where you got them. You will have the freedom to view the emails across multiple devices without a challenge.
Benefits of email hosting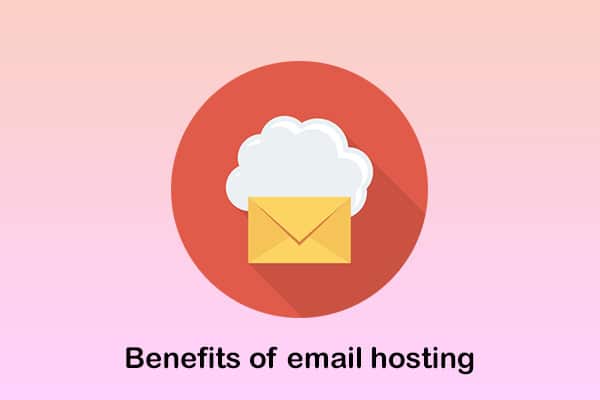 Having understood what is an email host, you will also come across the need to figure out its benefits. Why do you want to pick a host for your email when there are so many free email providers available?
That question may be answered in a variety of ways. The ability to employ email domain name standards is perhaps the most important email hosting feature. You may use email addresses that correspond to your company's name. For example, if you operate an online flower delivery service, an email address like
[email protected]
would be much more respectable than
[email protected]
.
Security is another advantage of email hosting. Free email services may not be as secure as email hosting. While massive carriers like Yahoo and Google provide very safe services, their scale makes them a more appealing target for hackers.
You also have greater control over the service you get when you choose an email hosting company. You'll have direct access to your email hosting company's support team as a paying client, so you may contact them if you have any technical and security difficulties.  
Why do you need email hosting?
As a business owner, you need to understand email hosting, and you need to go ahead with getting it. There are two main reasons why you should go ahead with email hosting. They include security and brand identity.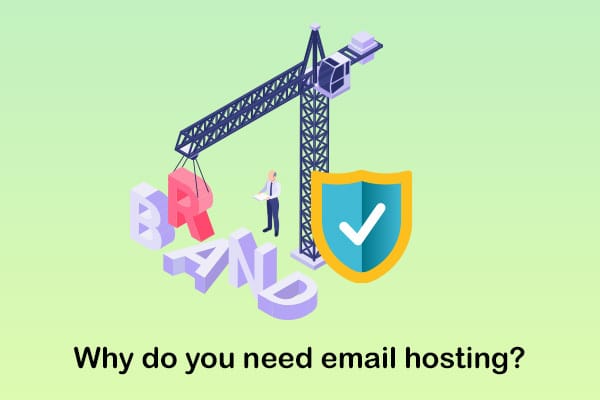 For example, email hosting will be able to provide a helping hand to you with developing an excellent brand identity. It will contribute a lot towards the impact you will create on the digital world we live in. Since all businesses and industries are going digital, it would require more than excellent services and products for you to get noticed. Customers in today's world tend to trust brands more than anything else. They also prefer to resonate with brands. Along with the help of email hosting, it would be possible for you to create a recognizable and professional impact.
On the other hand, customers would highly value security as well. If you can convert your brand into something that focuses more on security, you will surely be able to get more attention from the customers. Email communication has been able to take over numerous forms of traditional communication. If you want to ensure that you remain secure and safe, you will need to switch to email hosting. This will provide much-needed assistance with building the reliability and credibility you require for your business.
Email encryption that comes with professional email hosting providers would also ensure that all your data on the server would remain secure.
Conclusion
Now you know what email hosting is all about. While keeping these facts in mind, you can learn how to get the most out of email hosting. It will continue to offer multiple benefits to you in the long run, and you will never have to worry about anything.