Rankmath Or Yoast: Which One Is Better for SEO?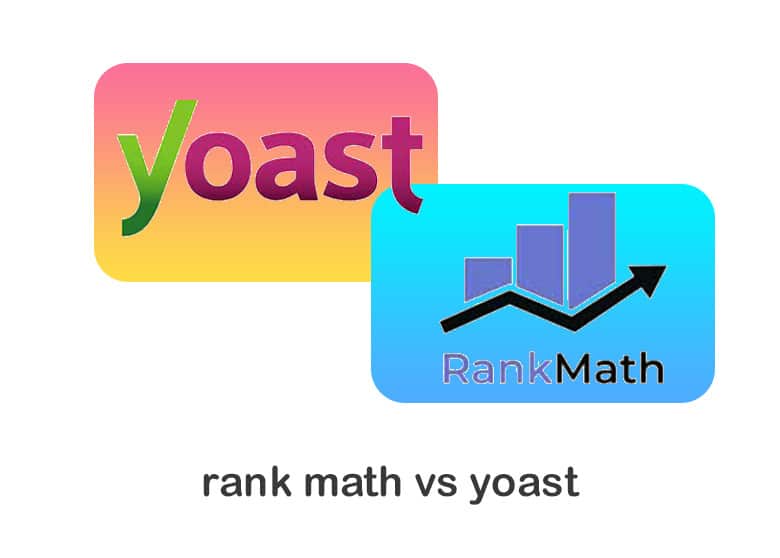 If you are trying to rank better on Google and other search engines, you will need to seek the assistance of an SEO plugin. It will help you figure out whether the pages you have on your website are SEO compatible. When searching for an SEO plugin, you will come across numerous options. Yoast SEO and Rank Math are two of the best options available to consider. We often see how most website owners end up with confusion when trying to make a selection out of these two. That's why we thought of doing a RankMath vs Yoast comparison. At the end of the comparison, you can figure out the best plugin available for you to consider.
What is RankMath SEO plugin?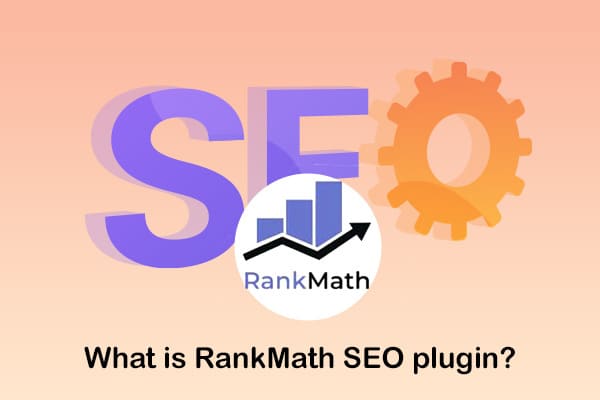 As the first step of the RankMath vs Yoast comparison, let's learn more about RankMath. Rank Math was founded in New Delhi, India, in 2018. Since its inception, it has skyrocketed in popularity, with over 500,000 users downloading this SEO plugin in less than two years. Although it isn't now the most popular second-choice Website Optimization plugin, its meteoric ascent to prominence makes it unquestionably the second-best Plugin for SEO in 2020.
What's the secret to rank math success? Rank Math includes an extensive array of free functionality unmatched by the other SEO plugins. Although a premium edition is available, many people find that the free version suffices. This is one of the most important things you will encounter in the Yoast vs Rank Math comparison.


The setup wizard for Rank Math distinguishes between primary and sophisticated options, allowing you to adjust simple parts of your site without having full editing power. You may also connect it to the Rank Math profile to access other plugin capabilities, but this isn't required. This is also feasible to switch between simple and advanced modes.


Rank Math's wizard, like Yoast SEO's, is relatively straightforward and walks you through primary stages such as entering the website and business information to integrations to software such as Google Analytics. It also conducts a diagnostic test to highlight compatibility problems and a comprehensive list of them, so you know if there's a problem before using the plugin. While keeping that in mind, you can move to the next section of the RankMath vs Yoast comparison.
What is the Yoast SEO plugin?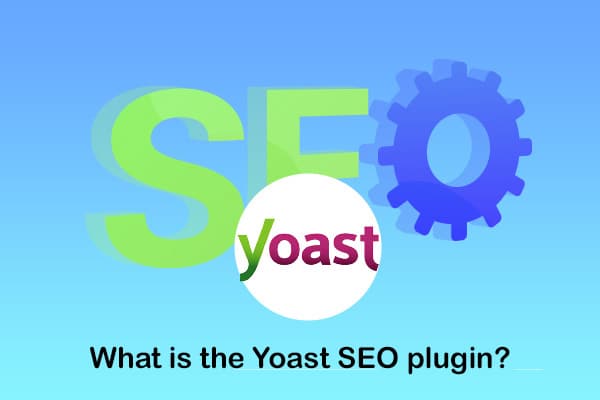 Yoast SEO is the most popular SEO plugin that you can find out there. Most WordPress website owners use this plugin to get their work done. The Yoast SEO wizard is accessible right from your WordPress admin area. As part of the setup, we'll go over some of the capabilities you'd want to utilize and critical aspects of the plugin's operation. Yoast SEO, first released in 2010, is perhaps the most powerful WordPress SEO plugin. Yoast SEO was established by Joost de Valk, who previously worked as an SEO consultant.
Yoast includes an eight-step setup procedure with an embedded video demonstration, which is quite helpful for Yoast SEO newbies. The wizard is rational, guiding the user from basic data entry such as the site and organizational type to more complicated procedures such as site crawling and search engine presence. This is a critical point to understand in RankMath vs Yoast comparison.


Difference between Yoast and RankMath
If you are wondering rank math or Yoast is better for SEO, read the following: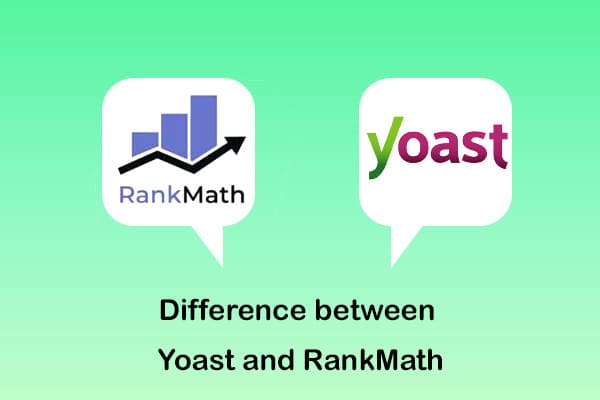 1-Features
The most significant difference between Rank Math and Yoast is that Yoast converts several of Rank Math's free features into premium capabilities. The redirect manager, internal link recommendations, and multiple keywords that Rank Math now provides for free will be available to Yoast Premium customers. However, both Yoast SEO and RankMath provide various Premium offerings that would leave the decision to the user's needs.


New SEO, Video SEO, Local SEO, and more complicated WooCommerce SEO are all available as premium add-ons from Yoast SEO. Local SEO supports multiple locations, Video SEO aids in getting your videos featured in News SEO, and Video SEO improves your site's compatibility with Google News. The more sophisticated WooCommerce add-on improves your WooCommerce SEO with features like social media reporting.


The most attractive feature of Rank Math is that it includes an annual analysis of your keyword performance. Additional Google services, such as Google Trends, are also accessible for integration. Rank Math, unlike Yoast SEO, includes Video SEO, Multi-Location SEO, and News SEO as part of their Premium service rather than as an add-on.
2-Setup Process
Rank math setup is easier or Yoast? You will be able to access Yoast SEO from the dashboard itself. To initially get the plugin, you need to go through the ordinary Process of getting a plugin. At this time, you will be taken through some of the essential parts related to the overall functionality of the plugin. The overall Yoast SEO setup process will have a total number of 8 steps. You will also be able to get a demo video. If you are using Yoast SEO for the very first time, this feature will be able to deliver much-needed assistance to you. Hence, we can highly recommend Yoast SEO as a newbie-friendly tool available to consider. This is an important feature to note in the Rank Math vs Yoast SEO comparison.


In this Rank Math vs Yoast SEO comparison, we will also share the configuration wizard and what its all about. This is where you can configure the admin bar menu, XML sitemaps, text-line counter, and readability analysis. You will also be able to find user-friendly toggle on and off features. The overall configuration process is simple and user-friendly.


Rank Math provides you with a configuration wizard as well. We will be sharing some tips on doing that in this Rank Math vs Yoast SEO configuration section. There are two main sections in the configuration wizard of Rank Math, basic and advanced. If you are looking for a difference between RankMath and Yoast, you need to be aware of it. If you want to do some basic configurations, you may proceed with the basic configuration wizard. This will help you to get work done within a matter of a few seconds. However, you will be able to have complete control over it by going ahead with the advanced configuration wizard.


3-User Interface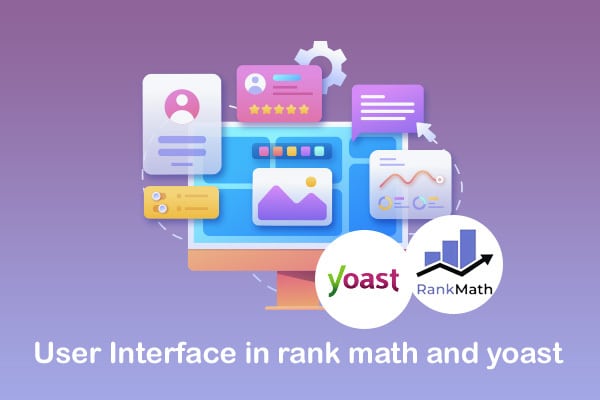 You may change Yoast SEO using the WordPress Meta box or the Yoast SEO sidebar. The Meta box is accessible in both the traditional and block editor versions of WordPress, while the sidebar is only accessible in the block editing version. In one convenient location, the sidebar provides all of your SEO choices. You may also see how your material will appear on Google, Twitter, and Facebook.
There are four tabs in the Meta box: SEO, Schema, Readability, and Social. All the features are separated into these tabs, but you can still preview your material on Google and switch between desktop and mobile previews. Which one your preference will be determined by how long you've been using Yoast SEO; if you started with the Meta box, you might want to stick with it over the newer Yoast sidebar.


Rank Math ultimately interacts with the visual editor and has no metadata box option. By clicking on its icon in the toolbar, you may access Rank Math in the visual editor. General, Schema, Advanced, and Social are the four tabs that make up the Rank Math toolbar. In addition to the Google Console data, Rank Math has a separate Analytic dashboard that enables you to measure website traffic statistics versus SEO optimization in the freemium model and the commercial version.
4-Keyword Analysis
On the freemium model of Yoast SEO, you may evaluate a single term (additional possibilities are available with Premium), assess how excellent it is, and get a list of recommendations. It offers you a score that ranges from red to green on a street light, and it also allows you to assess the readability score.


Yoast SEO's premium package comes in handy since it allows you to evaluate keywords in several languages, past tense and present tense, and plural and signal word forms.


Rank Math gives a more in-depth keyword examination than the Various examples free version. It gives you a score from 0 to 100, with a blue that means excellent if you score more than 80. It, like Yoast, provides a readability score and assists you in determining if you've used the keyword an appropriate number of times and asks you to go ahead and use it in the title. Like Yoast SEO, Rank Math has a recommendation list, but it appears as soon as you start putting in the term.


5-Pricing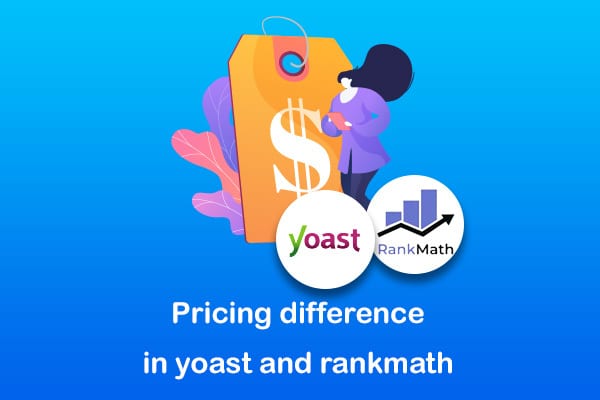 It would help if you didn't ignore pricing as you compare the difference between Yoast and RankMath. Yoast SEO is a free plugin, but the premium plugin for one website would cost $89. You will be able to get a multi-site license and receive a permit. On the other hand, the premium package of Rank Math would cost $59. Likewise, the Business Profile would cost you $199. You can find some special discounts on it as well. While understanding Yoast SEO vs Rank Math comparison, you can explore the packages in detail and proceed with the best one out of them.
wamp vs xampp which is better
– learn more about it in the other article.
Conclusion
On This Yoast SEO vs Rank Math comparison, you could figure out some helpful information related to the two different SEO plugins. While keeping these ideas in mind, you may proceed with getting hold of the best SEO plugin available out there. Both rank Math and Yoast SEO are some outstanding plugins available to get and stay ahead of the SEO game. It is up to you to figure out the best plugin out of these and start using it. Then you will be able to get a perfect overall experience at the end of the day. Make sure that you fully understand this Yoast vs Rank Math comparison before you decide.