What Is the Difference Between WordPress Hosting vs Web Hosting?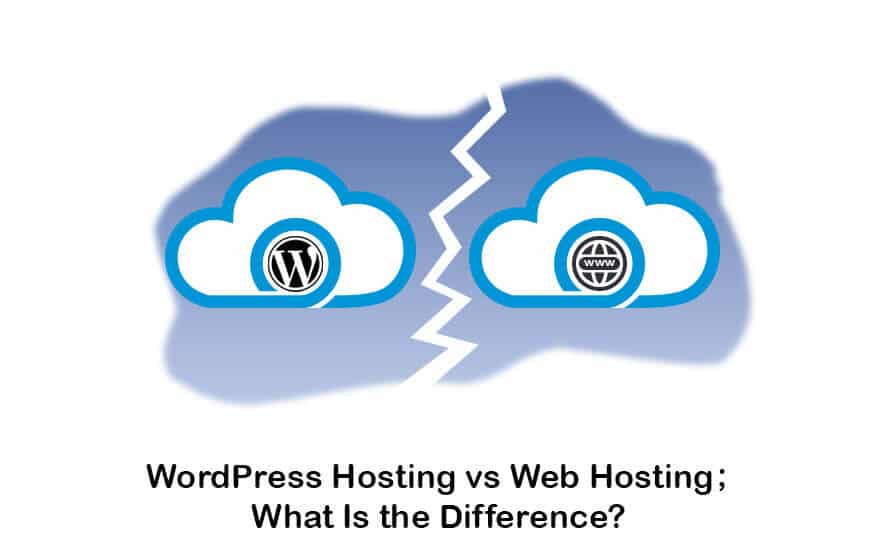 The first-time buyer of the web hosting plan may get confused when they see two different server options in the shared hosting plan. They look the same, but they are designed to serve a specific purpose. The traditional web hosting plan enables the user to host any type of website. In comparison, the WordPress hosting plan comes with the WordPress CMS optimize server that offers many benefits to the WordPress websites.
WordPress hosting and web hosting are operated in similar ways, the core difference would be noticed in the server configuration and hardware support. The web hosting plan comes with the standard resources that apply to all the websites hosted on the server. In this article, we are going to explain WordPress hosting vs web hosting (especially shared hosting) in detail. So, stay with us!
Web Hosting vs WordPress Hosting Compared
The server configuration is the main difference between web hosting and WordPress hosting. WordPress hosting plans typically offer resources that are optimized for the platform. Also, it often comes with handy add-on services to help your website run smoothly. An Add-on Service is a kind of service that cannot stand alone and can only be added to an existing service. For example, your plan might consist of automatic updates, one-click installation, access to themes or plugins, and more. Remember that these extras are typically reflected in the price, especially if you opt for managed WordPress hosting.


Another aspect of WordPress vs web hosting difference is accessibility. Basic web hosting is still adequate for storing your WordPress site and making it accessible to the public. Your plan might even include useful features such as increased security, free SSL certificates, performance optimization, and more.
In order to fully understand the
difference between shared hosting vs WordPress hosting
, we are going to explain each of them in detail to help you figure out which one is a better choice for your website.
If you want to know how to secure wordpress website from hackers , check this article out!
What Is WordPress Hosting?
It is a hosting plan, which focuses more on WordPress. You can get an optimized server environment to host a WordPress website.
Benefits of WordPress Hosting
There are some key benefits coming along with WordPress hosting as well. Let's take a look at some of them:
1- It's Incredibly Fast
WordPress hosting servers are tweaked to deliver high performance to you. This will enable quick loading times. Hence, you can get a superior experience by hosting a WordPress website on a WordPress hosting server.
2- Your Server Is Always Up to Date
The WordPress hosting server would address all WordPress-related security vulnerabilities. Hence, you will get the opportunity to keep peace of mind as you continue to use your WordPress website. Even if there is a new WordPress vulnerability, it will be fixed within a short time period.
If you are looking for a software like wordpress , don't miss this post!
3- Dedicated Customer Support
Once you buy WordPress hosting, you will be able to get customer support from WordPress experts. Whenever you come across an issue, you can get top-notch support to overcome the issue without a challenge. They can provide answers to all WordPress-related questions you have as well.
4- Pre-Configured Servers
The WordPress hosting plan is pre-configured for better performance. It would have essential tools, database optimization capability, fast loading time, optimized .htaccess files, and image optimization service. All these features would make your WordPress website compatible with all the devices and ready for Search engine optimization.
If you want to know cheep WordPress hosting , check this article out!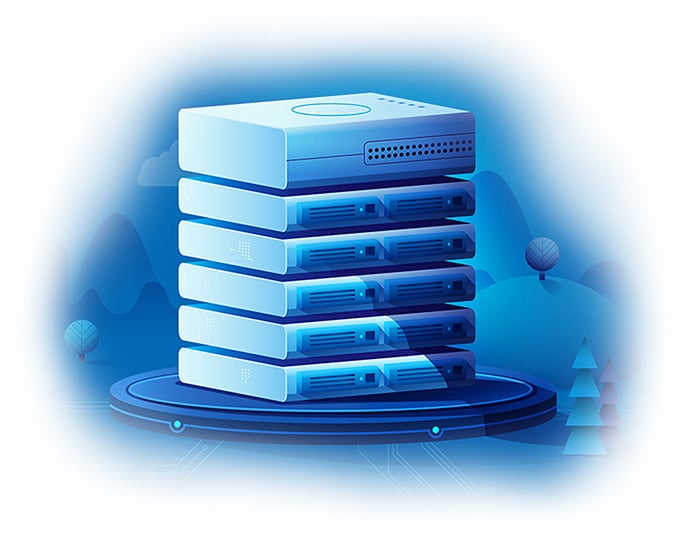 The configuration would also reduce the load on the service which generally occurs due to heavy background processes. In case you encounter technical issues with the WordPress script, you can raise the ticket to the support team where a dedicated WordPress developer would check the issue and fix the problem instantly. Due to the site being hosted on the WordPress hosting plan, the developer would have a better understanding of the server configuration which enables them to fix the problem quickly.
5- Predictable Server Usage
This might be not directly impact your user's experience, but on most of the servers where WordPress sites are installed, the hosting provider has to put more effort to fix certain server errors generated due to WordPress sites. The third-party plugins, custom themes sometimes create an error on the server. As a result, the server usage goes up due to the programs which are running in the background.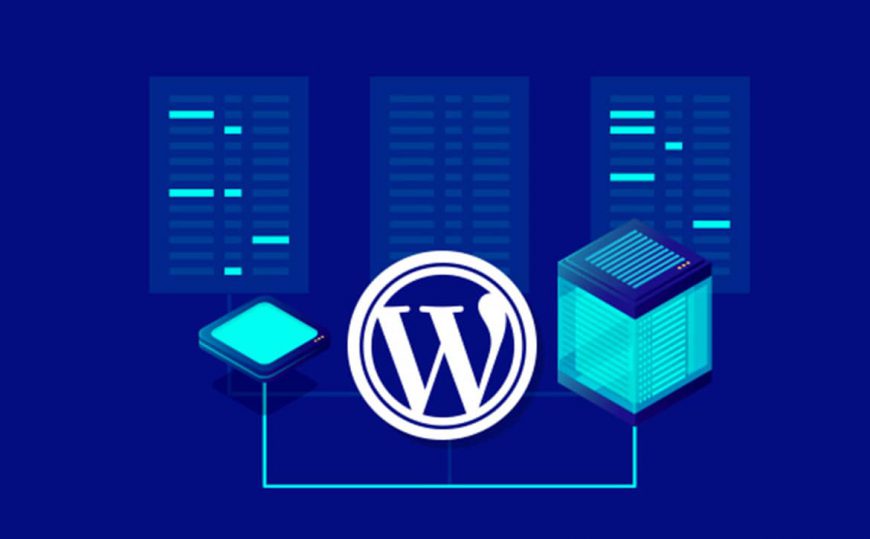 When you go with the WordPress hosting plan, the hosting provider would have already set the max limit to the server. So if any website tries to consume the server memory, it will be restricted from overusing it. This provides balance computing power to all the websites hosted on the shared WordPress hosting server.
6- Improved Security
WordPress script is vulnerable to malware injection and adware. WordPress website generally deals with third-party plugins. These plugins are easy to target hackers. If one popular plugin is compromised, the entire world wherever the plugin is used would have a chance of database breach.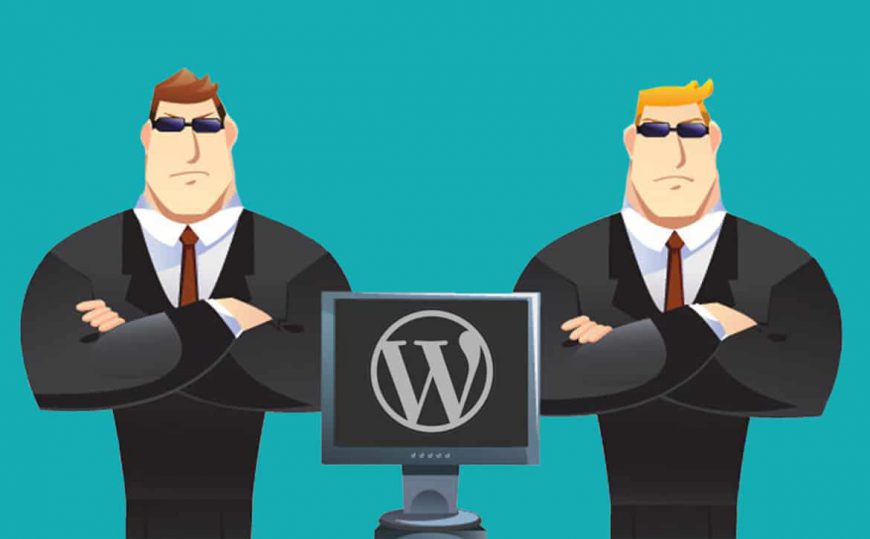 Your published data would be hacked and control of your website would be taken away from you. Therefore, the hosting provider who provides the WordPress hosting plan provides additional security to the WordPress sites. Even if one website is compromised on the shared server, the other website would not be impacted. The WordPress plan provides improved security to your data and other website resources.
If you are willing to know what is a web server , don't miss this article!
7- Easy Setup
The WordPress hosting plan comes with pre-configured settings. Set your domain name, choose the SSL certificate, and add basic information and your site is ready to go live. In contrast, the standard hosting plan requires the user to go through several steps and configure the features manually one by one. WordPress hosting plan saves your time and gives you instant access to the admin panel of the site.

8- Beginner Friendly
People who have never used the hosting before may find it hard to understand the terminology of the control panel received from the shared hosting plan. The WordPress hosting plan is designed in a way that beginners can also comfortably manage their hosting plan without needing technical knowledge. (If you are willing to know more about the
advantages of shared hosting , this post can guide you)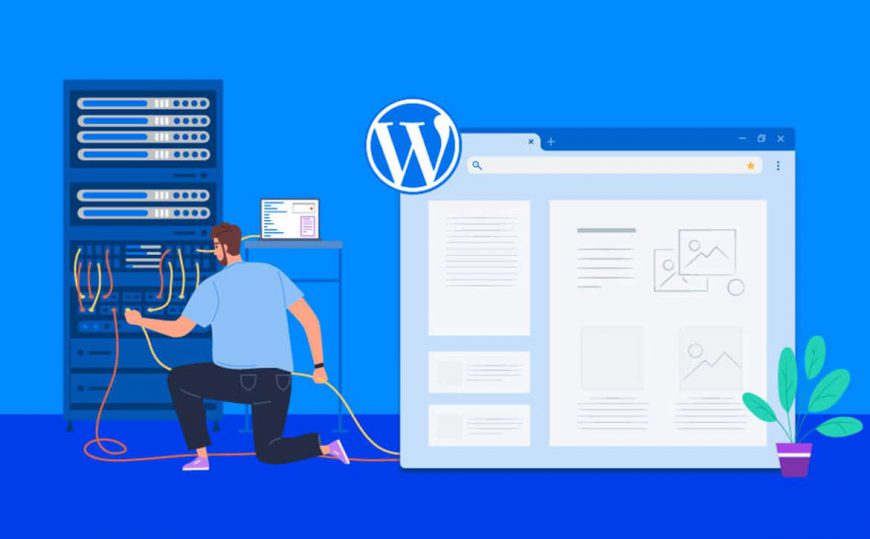 No need for training to operate the WordPress hosting plan. The control panel is simplistic and easy to use. Every WordPress plan comes with an automatic update to the new WordPress script. If you get stuck while managing your WordPress hosting plan, the expert customer support team would be at your service 24 x 7.
If you want to know what is a dedicated server, check this article out!
9- Increased Uptime
A shared hosting plan is generally known are the high downtime due to unexpected events that happen on the server. Because all the sites hosted on the shared plan utilize a single resource and hardware, if one site consumes more resources, the other sites on the same server get affected. As a result, the site experiences downtime.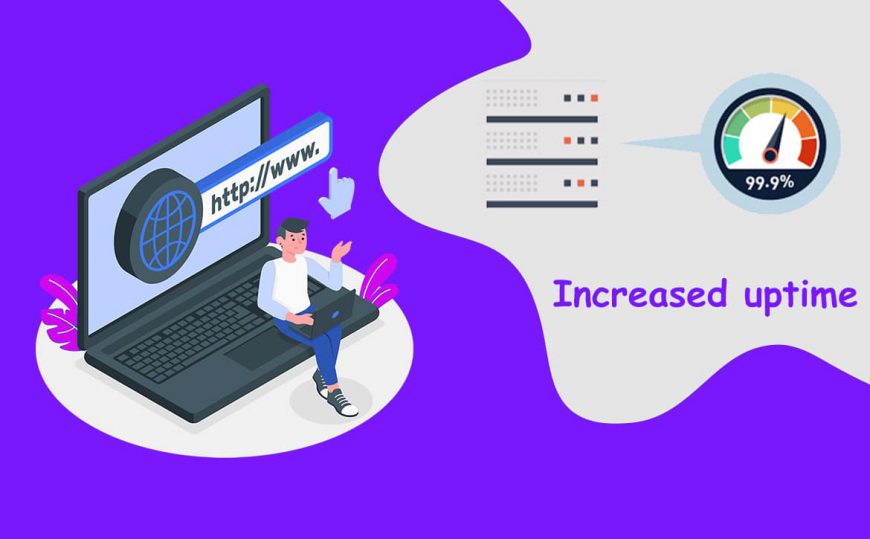 The WordPress shared hosting plan comes with seamless integration that monitors resource consumption in real-time. It automatically updates the resources, reduces the load time, and balances the bandwidth to avoid downtime. Automatic script update also contributes to uptime. New scripts remove the existing bugs and it will boost the site speed. Your site will be accessible to visitors all the time.
If you are interested to know the easiest website builder , this post can help you!
Drawbacks of WordPress Hosting
The cost of the WordPress hosting plan would be a little higher, than the shared hosting due to the customized configuration. People who are budget concerned would prefer to go with the shared hosting plan.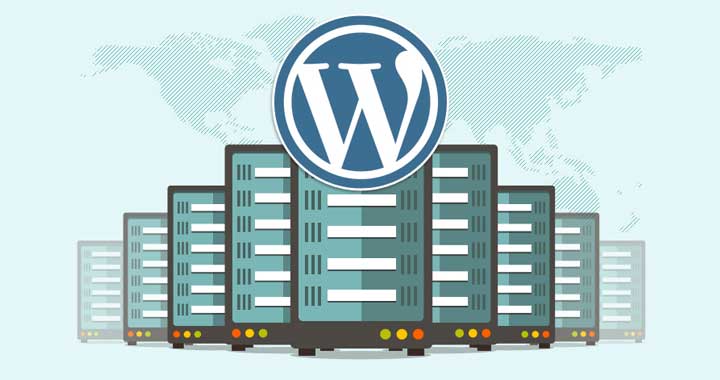 Additionally, the limit to customization may annoy you. Some hosting providers do not allow a certain plug-in to be added to the site. You may not be able to use a certain plug-in or third-party applications in the WordPress hosting sites. The limitation is added because of the security concern.
If you are interested to know is cloud hosting better , this article can help you!
Who Needs WordPress Hosting?
Now you should figure out whether WordPress hosting is for you or not. If you're looking forward to developing a website based on WordPress, WordPress hosting would be the right option available to consider. You can easily boost your WordPress website's security with WordPress hosting. That's because the server where you host your website would address most of the WordPress-related vulnerabilities. You can have a dedicated team to support you with enhancing security.
WordPress hosting plans can also provide additional customization options to your WordPress website. That's because the hosting plans come along with specific configurations to accommodate the CMS. You can even take a look at these customizations to enhance the overall functionality of your WordPress CMS.
If you are interested to compare traditional web hosting vs cloud hosting, this post can help you!
What Is Shared Hosting?
Shared hosting or general web hosting is the most popular form of hosting you can find out there. If you are concerned about the cost, you can think about moving forward with shared hosting. In fact, shared hosting plans are quite popular among small business owners out there. When you take a look at a shared hosting server, you will notice how the server resources are shared in between multiple websites. This is the main reason why you can get shared hosting plans at an affordable price.
Why Would I Use Shared Web Hosting?
Shared hosting is the most basic form of web hosting you can find out there. If you are hosting a small website having around 5 to 10 websites, and if you don't expect a lot of traffic to come to your website, you may go ahead with shared hosting. Your requirements are primitive and shared hosting will be able to provide all the support that you need with it.  
Who Needs Shared Hosting?
If you are hosting a simple website, you can experience the benefits that come along with shared hosting. For example, it will provide you the opportunity to save your money. On the other hand, you can use shared hosting to keep your upfront expenses and recurring expenses low. This is a great option for both new and small businesses.
If you are willing to know about

 

cloud pricing comparison

 

, don't miss this article!
WordPress Hosting vs Web Hosting

; Which One Is Better?

You now have a better picture of both hosting options. That's where you will wonder which is better for your website. We gathered some of the factors you should take into consideration at this stage.
1- Is Your Website on WordPress or Not?
If your website is based on WordPress, you should go ahead with WordPress hosting. That's because WordPress hosting is optimally designed for WordPress websites. You can get top-notch experience and reliable support as you use WordPress hosting for hosting your website.
2- Your Budget
People who are heavily concerned about their budget should proceed with shared hosting. That's because shared hosting plans are available at a cheaper price when compared to WordPress hosting.
3- Security
Shared hosting plans don't offer the highest level of security. For example, if malware is placed in the web hosting server by another website on the shared host, your website will be affected as well. However, WordPress hosting comes along with increased security for WordPress.
4- Staying Updated
WordPress vs hosting server maintenance is another problem and it happens behind the scenes. If so, you'll appreciate automatic WordPress updates. When it comes to WordPress hosting, new updates will be delivered automatically to you. Therefore, you don't need to worry too much about getting the updates manually.
5- Your Website Traffic
If you are expecting to receive thousands of visitors to your website on a daily basis, shared hosting will not be the best option available. That's because shared hosting plans are not in a position to handle such traffic due to available limited resources.
6- Your WordPress Tech Skills
People who get WordPress hosting don't need to worry too much about managing WordPress. Everything will be done by WordPress experts. Hence, people who are not familiar with how to work with WordPress can get WordPress hosting.
7- Type of Content You Are Going To Publish
Another web hosting and WordPress hosting difference are content. You should care about what type of content are you planning to publish. Suppose you expect to upload extensive image galleries or videos. In that case, easy access to features such as caching or a CDN might be useful to you.
8- Page Loading Speed
Also, while WordPress hosting doesn't necessarily guarantee faster page loading times, it still stands better compared to regular web hosting. On the other hand, using standard web hosting you can have more control over all aspects of your website, which might be an essential factor for more experienced users.
Conclusion
WordPress hosting vs web hosting difference would be a great concern for the users. Both the hosting plan are compatible to run the latest WordPress sites. You can decide which to use based on your requirement. If you are new to website management then using WordPress hosting would be a better choice for you. The simple use of the control panel of WordPress hosting would help you to make your site live instantly. Know your requirement and choose the best server plan for your website.


Considering you have the requirement for the WordPress hosting plan. Knowing the advantage of WordPress hosting would allow you to use the services offered by the hosting provider efficiently. for more info about it please
click here
.