What Is VPS Hosting and What Is It Used For?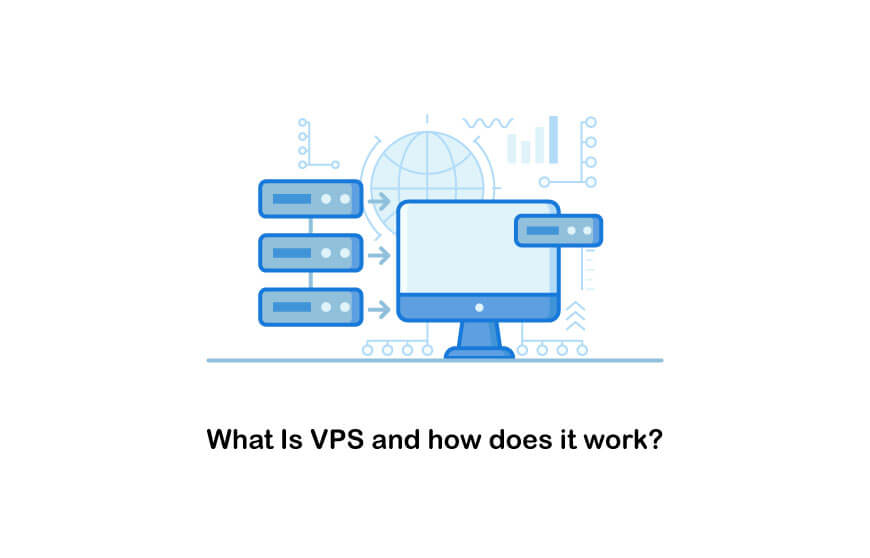 What is VPS hosting? In VPS hosting, you will be sharing the resource of a physical server with some other users. However, it would look as if you are using a dedicated server. You can experience the performance of a dedicated server as well. In this article we tell you about VPS meaning and how it works.


What Is VPS? (VPS Meaning)
VPS stands for Virtual Private Server.
what is a virtual private server?
The option of VPS hosting is one of the most popular hosting services that one can select for a specific website. VPS can use virtualization technology in providing dedicated and private resources in the case of the server with the help of several users. In trying to decipher
VPS hosting meaning
it is right to say that it is a stable and secure solution when compared to shared hosting. Here you don't get the out-and-out server scope and space. However, things are based on a smaller scale, and the option is cheaper than renting a whole server.
How Does VPS Work?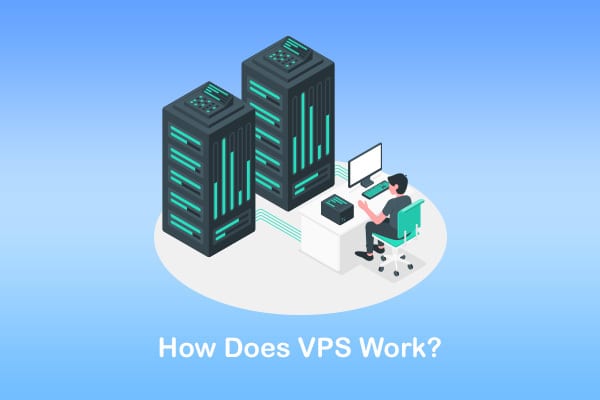 How vps server works?
Once you get VPS hosting, the service provider will install a virtual layer on top of the existing operating system. This will be done with virtualization technology. Moreover, the service provider will also separate the server into individual compartments with the help of resource limitations and access restrictions provided by the virtualization software. This layer allows every user to install software or OS on their own. You can learn more about what is VPS server to understand the functionalities of a VPS server.
A VPS can separate files from the other users connected to the server at the operating system level. This is why you can call it a private server. Once you host your website on VPS hosting, you can get your website to stay within a secure container. It would contain guaranteed resources such as CPU cores, disk space, and memory.
If you aim to compare the best vps hosting providers , check this article out!
VPS Pros and Cons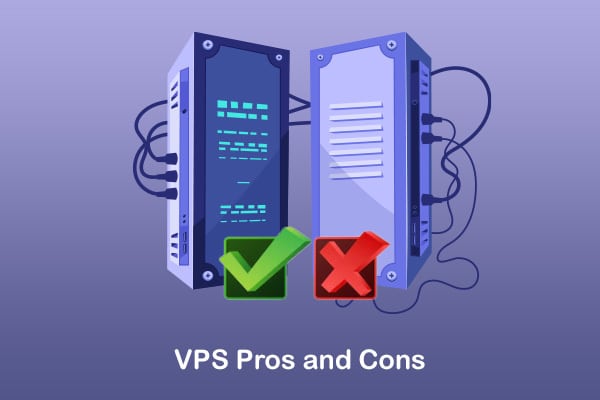 Pros
VPS hosting is reliable and fast when compared to shared hosting
You can gain root access to the server with VPS hosting
It provides you the chance to scale your hosting plan without a challenge. As your website grow, you will find that extremely useful
You can have root access or superuser access to the server
If there are problems such as traffic surges, your websites will not crash
Cons
VPS hosting is more expensive when compared to shared hosting
You will need to configure VPS hosting correctly to overcome vulnerabilities
You will need to have more technical knowledge to manage the VPS server
If you want to know advantages of virtual private server , check this article out!

What Is VPS Used For?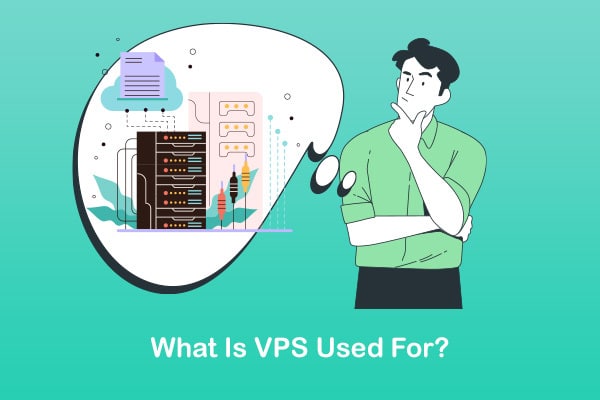 There are multiple use cases of a VPS. It is better if you can be aware of those use cases. Then you can match them with your preferences and see whether you should be getting VPS hosting or not. Here are some of the most prominent uses of VPS.
Hosting web servers
Hosting different websites
Hosting databases
Hosting email clients
Storing customer and company files so that they can be accessed from anywhere in the world
Providing virtual workstations for the employees who work remotely
Delivering cloud services for the customers
Plesk and cPanel hosting
As you can see, you can use VPS hosting for most things that you can do with a dedicated server. However, you will still get less bandwidth and storage. Therefore, you should carefully assess your requirements and decide whether you should proceed with VPS hosting or not.
Using virtualization technology, it is easy for the hosting provider to install the virtual layer on the top part of the OS or Operating System. The coating will help divide the server into dedicated portions and allow each user to install the personal OS-based software. The virtual private server in the course is remote and virtual to help you exercise complete control over the mechanism.
To better understand what is VPS hosting used for, it can be separated from the rest of the server users on the primary OS level. VPS technology shares similarities in creating personal computer partitions when you desire to run more than one OS system, that is, Windows and Linux, without the proper rebooting system. By running the VPS, you can set up a perfect website as part of the secured container and reliable resources like CPU cores, memory disk space, and things you don't need to share with the rest of the users.
If you want to know what is windows web hosting , check this article out!


When Should You Switch to VPS?
Now you have a good understanding of the VPS definition. Let's take a look at some of the most prominent reasons why you should switch to VPS. These reasons will tempt you to get VPS hosting along with all benefits that come with it.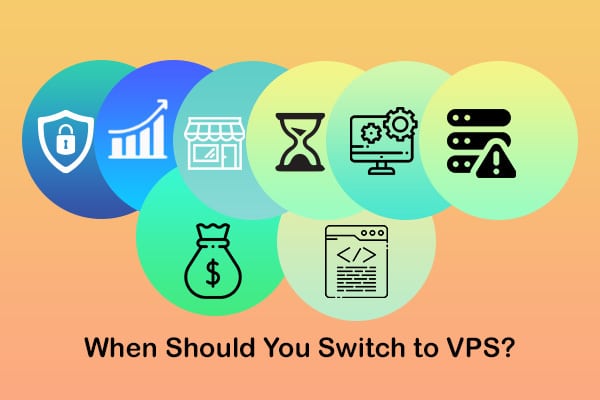 1. You're Worried About Security
If you are looking for enhanced security, you should go ahead with VPS hosting. Even though other websites are hosted on the same server, they will not create any impact on your website. Hence, there is no need to worry about security issues. You can get reliable resources with the security that you want at any given time.
2. You Start to Experience High Traffic Volumes
Once your website starts receiving a high omit, you can come up with the decision to proceed with VPS hosting. Shared hosting is not designed to handle higher volumes of traffic. Hence, you will end up crashing the server. If you don't want that to happen, you should switch to VPS hosting.
If you aim to compare the benefits of a dedicated server , check this article out!

3. You Have an Online Store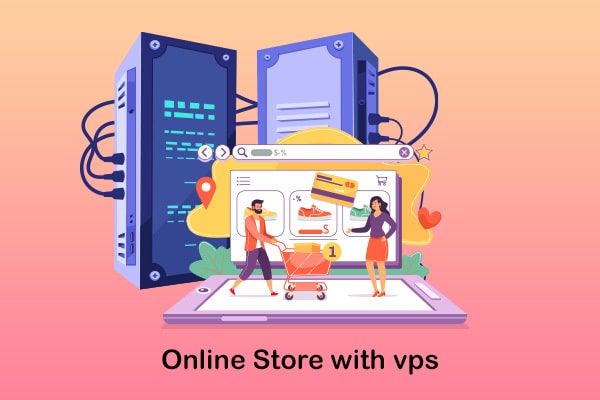 Having an online store means you start receiving lots of traffic. On the other hand, your store should be able to handle spikes in traffic as well. Moreover, you need to go through a PCI compliance test as you are accepting customer payments. Otherwise, it will not be possible for you to accept customer payments through credit cards. Without VPS hosting, these will not be possible for you.
4. Your website is Consistently Running Slowly
If your visitors always complain that your website is slow, you need to look at VPS hosting. It will help you provide a decent experience to all the visitors coming to the website. Shared hosting is not ideal for websites that receive a lot of traffic. Therefore, you should evaluate your website loading speeds and get VPS hosting accordingly.
5. You Need to Install Custom Software
If there is a need to install custom software on your hosting, you should consider using VPS hosting. For example, assume that you are looking forward to installing bookkeeping, billing, tax, and other integrative applications on the server. You will not be able to get their functionality without VPS hosting.
6. You're on a Budget
Purchasing a dedicated hosting server is not affordable at all. You will have to spend a considerable amount of money every month. If this is not something possible, you should switch to VPS hosting. Then you will have the functionality of dedicated hosting at a lower price.
7. You Build Websites for Your Clients
While working as a web developer, you should have access to fast web hosting. virtual private server hosting can assist you with it. You will have enough RAM, storage, and the ability to host an unlimited number of websites on your VPS.

If you are interested to know how to change php version in wordpress , this post can help you!

8. You Run into Server Errors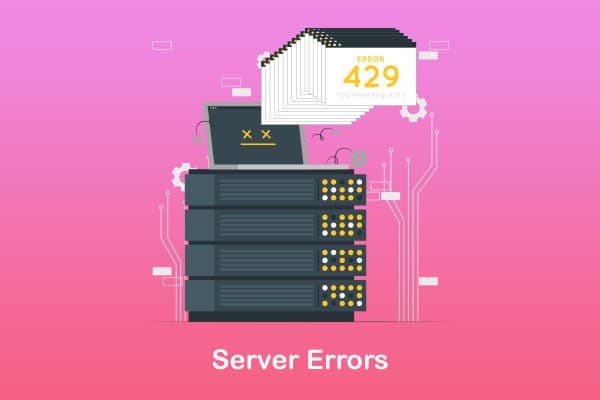 Running into server errors regularly can be frustrating. When you want to overcome getting such server errors, you should start using VPS hosting. This will provide you the chance to overcome problems from the root cause.
Suggest you read our article about how to secure vps
Service Details of VPS
With VPS service, you can relate well to VPS hosting, and before deciding on the web hosting plan, it is necessary to understand the basic server necessities. In trying to know what is VPS service, the first thing that comes to mind is the specific web hosting option for the successful running of your business. VPS can both break and make your website with the details and the efforts in clear. It will help you put up with a striking and unique web presence attracting customers in the particular genre.
If you want to know the benefits of virtualization technology , check this article out!


When discussing shared hosting, VPS is the specific solution that comes to mind. To match the reason, you should know 
what is VPS web hosting?
It is the hosting solution for the website owner, and it is all about increasing the traffic rate. VPS is treated as the starting point precisely for bloggers and businesses. With the possible shared hosting, you can split the specific physical server with the rest of the clients hosting the big company. virtual private server hosting is beneficial when you are without the allocated resources to help your site run on the exact operating mechanism.
If you want to know the best adsense plugin for wordpress , check this article out!
Role of the Virtual Private Server
A virtual private server is a mechanism to help host multiple site bases. In one physical server, you will find various virtual servers, and they are separated with the best of tactics. virtual private server hosting can even serve as the hypervisor, and it helps segment the physical servers and keep each of the parts separate from the rest. It is the right time to know what is a virtual private server and how does it work. It uses the memory and computing power of the site, and things are affected by the needs and specifications of the other service users.
Once you are clear regarding virtual private server hosting, you can confirm the rest of the details with the best of ease. VPS hosting is just the kind of flat-sharing where the sites have their compartments where the individuals will customize their requirements based on the specific site necessities. Jointly, there is also the option of cloud hosting, and for this, you first need to know what is VPS server hosting. When any servers are too busy, cloud hosting can enter the downtime to work with the specific server based in the cluster.
Right Comparison of VPS
With the option of virtual private server hosting, it is time to enjoy similar root-level access in the case you possess a dedicated server and that too for a negligible cost. For simplification of things and concepts, you must know what to use VPS for. With various web hosting options, you can handle different levels of customization on the specific server. Things here will differ based on pricing and performance, like page loading time. There is also service availability or uptime. Below, you can read in detail the comparison method of VPS hosting with the rest of the hosting options.
Frequently Asked Questions
1-
Can a VPS be tracked?
They can't track you via RDP. that is only possible for servers you connect to using RDP. Websites can usually see the IP address of your VPS but some browsers are leaky and show the language of your system too.
2- How Much Does a VPS Cost?
If you want to go for a VPS hosting plan, it is good to know that it costs higher than shared hosting due to its hybrid nature. But you are not supposed to pay as high as dedicated hosts. Based on the configuration, you are going to pay from $20 per month to $100 per month.
If you are willing to read about the advantages of tomcat server , this post can help you!
3- Is VPS safe?
It is much more secure and stable in comparison to shared hosting. To get the other side, it is much more affordable than a dedicated server. Some of the best features of VPS are its isolation, privacy, and independence.


If you want to compare linux hosting vs windows hosting , check this article out!


4- How Much Ram Do I Need for VPS?
If you are going to manage only one website via your VPS, then 1GB to 2GB RAM is usually enough to meet your needs.
5- Why Is VPS so Expensive?
Some kinds of VPSs are more expensive than others since they are more stable and provide powerful hardware with Raid SSD storage. Also, some of them have more qualified virtualization systems and technology. For more information click
here
.
If you are interested to know what is iis server used for , don't miss this post!