Top VPS Hosting Companies Recommended in 2022!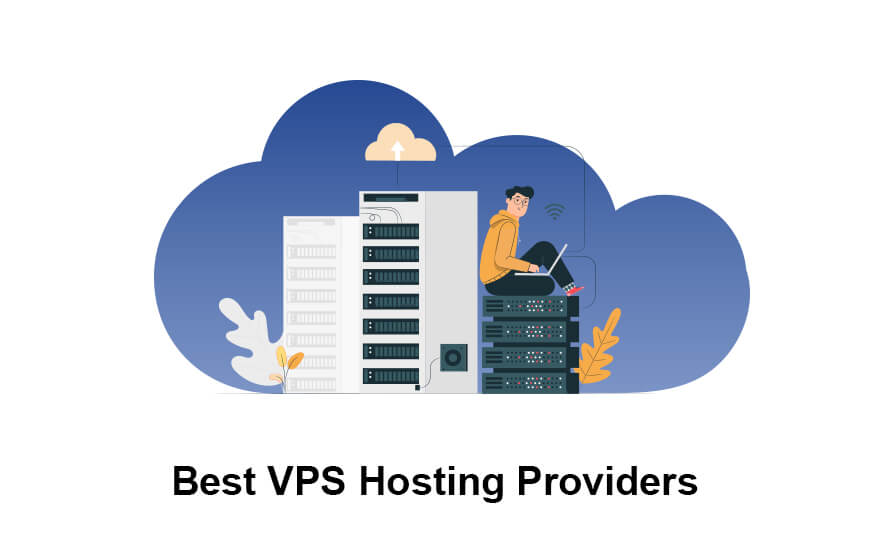 The web server is an integral part of the website. Without a suitable web hosting plan, your website will be vulnerable to security issues and functional problems. Every hosting plan is different and comes with various features. Understanding the service offered by the VPS hosting service provider is vital for long-term expansion.


In other article we explained
vps meaning
. One of the critical parts of the VPS hosting service is the safety of your resources and security. Once the files are uploaded to your VPS hosting server, you are given rights to manage the important data to the VPS service provider. The company has your data on its server. Any backdoor or security threat to the server could result in data loss. Hence, choosing the right hosting provider is essential to avoid getting into trouble.
The facilities offered by the VPS hosting provider would have some restraints on the users, which should be understood before you select the specific service provider for your website. The guide will help you to comprehend the features and conditions applied by the top VPS hosting companies in 2021 to their users.


Top VPS Hosting Companies
Once you have understood what to verify while selecting the VPS hosting provider, it is time to compare the VPS service provider and know what they have unique that may make your site more efficient and secure.
1- A2 Hosting
2- Interserver
3- Bluehost
4- Scala Hosting
5- Hostwinds
6- InMotion
7- iPage
8- HostGator
9- GreenGeeks
10- DreamHost
11- Hostinger
12- Liquid Web
1) A2 Hosting
With
A2 hosting
a VPS server, you have the option to select manage and unmanaged servers. Get full control of your server, similar to the dedicated hosting plan, but at an affordable price, making it a suitable candidate for the
best VPS hosting
provider.
Place dedicated resources without limitation, highly secure, and work in a fully controlled environment on the best VPS servers. No maintenance is required; the A2 hosting takes care of the regular maintenance to boost the performance of your server.

Features
Up To 20X Faster Turbo
24/7/365 support team
Free Account Migration
Money-Back Guarantee
99.9% Uptime Commitment
Pros
Value for money deal. Cancel anytime and get the money back
Both manage and unmanaged VPS plan available
Free migration service from VPS Plan hosted on another server
Cons
No free domain name facility
Limitation to the storage is cap up to 150GB per account
Pricing
Managed VPS Plan
Lift 4 – $29.99 / Month
Lift 6 – $46.99 / Month
Lift 16 – $57.99 / Month
Mach – $59.99 / Month
Unmanaged VPS Plan
Runway 1 – $4.99 / Month
Runway 2 – $7.99 / Month
Runway 4 – $9.99 / Month
Supersonic 8 – $34.99 / Month
2) Interserver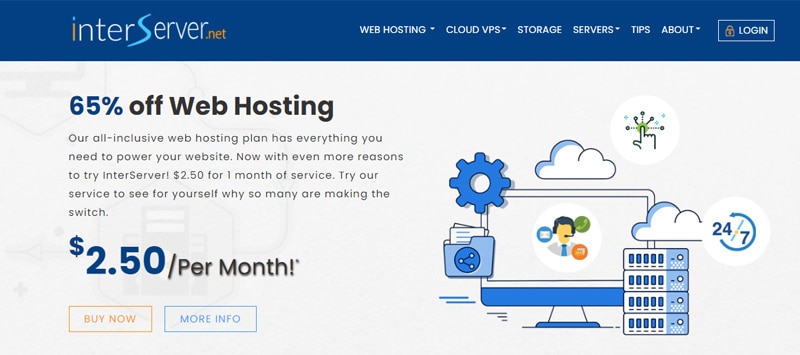 You get to enjoy the freedom of implementing a wide range of programming languages on the flexible VPS hosting plan of
Interserver
. Deploy your online project in a minute with the managed hosting plan. Choose from various open-source Linux templates and windows VPS as per your need. An enterprise with large storage requirements can go with the fully optimized VPS server specially designed to store the large size files.
Features
Reliable & Affordable
Access Your Data from Anywhere
Full Control
Lighting Fast Loading Speed
Dedicated Resources
Pros
In the business for more than 20 years
24×7 expert customer support
Free migration service for the new customer
Hack site cleans up for free
Uptime monitoring and alert to the users
High server performance
Scalable VPS plan
Cons
Limited data center adds vulnerability to the server
Pricing
Cloud Virtual Private Servers – $6.00 /Month
WordPress VPS Server – $6.00 /Month
3) Bluehost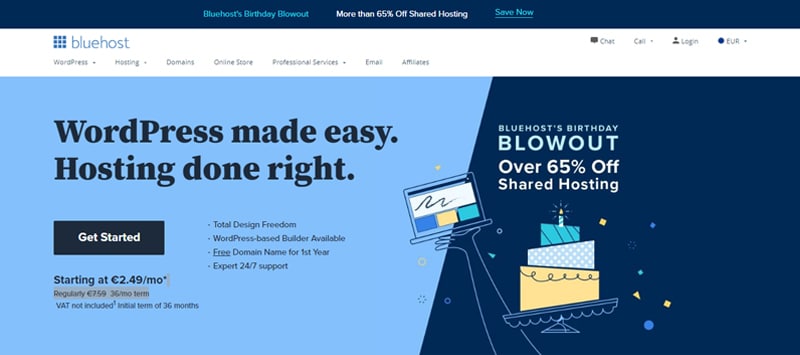 Bluehost
VPS hosting plan puts you ahead of your competition with unmatched performance and a great deal. Full SSD storage support, dedicated resources, and operation flexibility make you perform your task freely. It helps you to build a website or perform the task exactly the way you want. The Bluehost is one of the
best VPS hosting
service providers in the industry.
Features
Multi-Server Management
Access Control
Root Access
Unlimited Bandwidth
24/7 VPS Support
Solid State Drives (SSD)
Pros
Offers 99.98% uptime guarantee
Experience customer support team
Ideal for the large size media website
Cons
Limited max storage up to 30GB to 120GB would make you think twice before buying
Pricing
Standard: $19.99/mo
Enhanced: $29.99/mo
Unlimited: $59.99/mo
4) Scala Hosting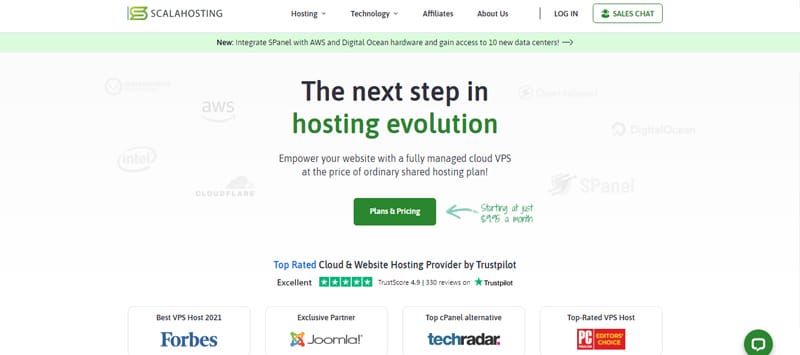 The
Scala
hosting 0ffers competitive VPS plans with managed and unmanaged services. Manage to host is powered by cloud VPS hosting. It is fully managed by experts from the team available for any support if you encounter a problem with the server. It comes with a simple user control panel, affordable pricing, and a 100% secure system.
Features
24/7/365 Fully Managed VPS
Industry-Leading Performance
Free Website Migration
shield blocks 99.98% of web attacks
Robust Control Panel
Pros
Get a free domain name with the plan
Offers 30 days money-back guarantee
24/7 customer support
Site migration for free
User-friendly backend system
Cons
No addon for dedicated IP address
Discount is possible on the long-term contract
Pricing
Start: $9.95 /mo
Advanced: $25.95 /mo
Business: $61.95 /mo
Enterprise: $133.95 /mo
5) Hostwinds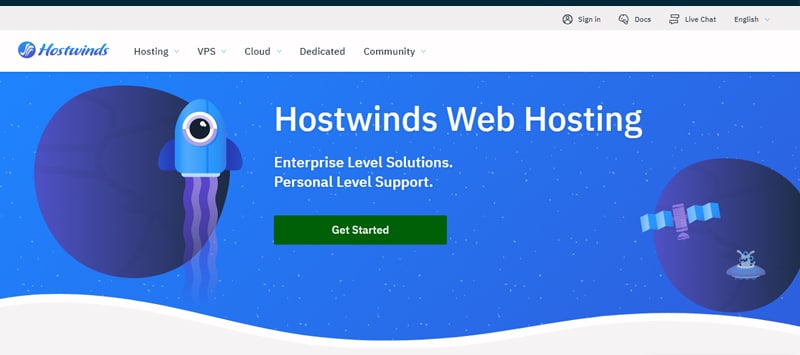 Hostwinds
offers both managed and unmanaged windows and Linux hosting services. Get full control over your resources and control them the way you want. The server will be up and running as soon as you purchase the package.
Features
Redundant Network
Nightly Backups
Server Monitoring
Instant Scalability
Full Management
Enterprise Hardware
Pros
Impressive customer support team
Offers dedicated IP address with the plan
Free domain with VPS plan
Cons
Pricing of some of the VPS plan is high compared to the peer competitors
Limited Server location
Pricing
1 CPU: $ 8.24/mo
2 CPU: $ 29.99/mo
4 CPU: $ 59.99/mo
6 CPU: $ 110.24/mo
8 CPU: $ 168.74/mo
12 CPU: $ 274.49/mo
16 CPU: $ 395.24/mo
Suggestion: what is windows hosting ?
6) InMotion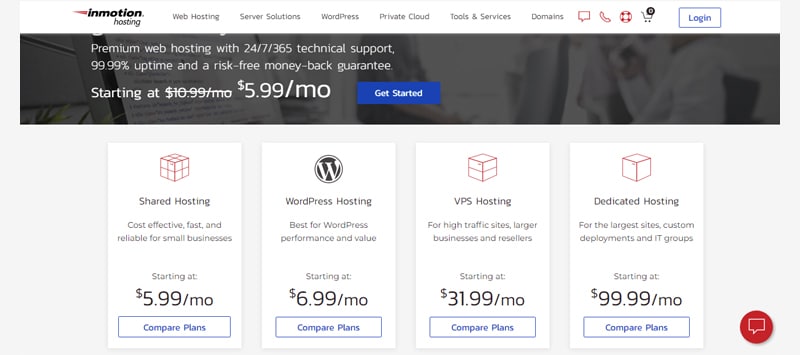 InMotion
is a leading player in the VPS hosting service provider that offers a wide range of services with the package. Ultra-reliable and high-performance VPS hosting will boost your online presence. Suitable for all types of businesses and developers' requirements. With InMotion, your search for the
best virtual private server hosting
ends here.
Features
Automatically installation
Server management and security updates
cPanel
Free private SSLs and automatic backups
Pros
Unlimited CPU cores
Free domain name
Email accounts
Best for hosting the multiple sites
Cons
Expensive plan compared to other service providers
Pricing
2GB RAM – $31.99/mo
4GB RAM – $41.99/mo
6GB RAM – $61.99/mo
8GB RAM – $77.99/mo
7) iPage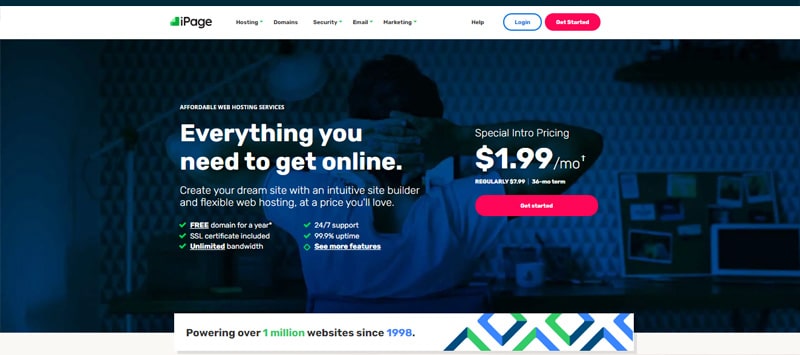 iPage
offers everything you expect from the VPS server. Get your website online instantly. Site builder, flexible web hosting, and lowest price.
Features
FREE domain for a year
24/7 support
SSL certificate included
Unlimited bandwidth
99.9% uptime
Pros
Affordable pricing options
Value for money deals with the wide range of services
Regular backup
Free domain with every VPS plan
Cons
Compared to the other players, the site offers the lowest uptime guarantee of 99.94%
Pricing
Basic: $19.99/mo
Business: $47.99/mo
Optimum: $79.99/mo
8) HostGator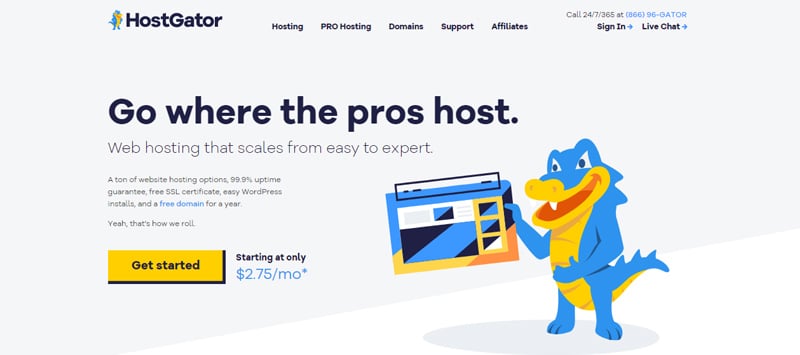 By using
HostGator
, you can control your website in a highly efficient and fully managed VPS server. Take control of your data with complete flexibility—dedicated resources, root access, easy scaling, and complete freedom to manage your files.
Features
Flexible software
Advanced functionality
Powerful hardware
Full suite of tools
Weekly backups
Pros
Low entry price makes it affordable for the startups
High storage is given in the industry between 120 to 240GB
Top-notch uptime guarantee around 99.99%
Cons
Plans are expensive after the one year discount
No free domain offered
Same bandwidth and a ram for the higher plan
Pricing
Snappy 2000: $19.95/mo
Snappy 4000: $29.95/mo
Snappy 8000: $39.95/mo
9) GreenGeeks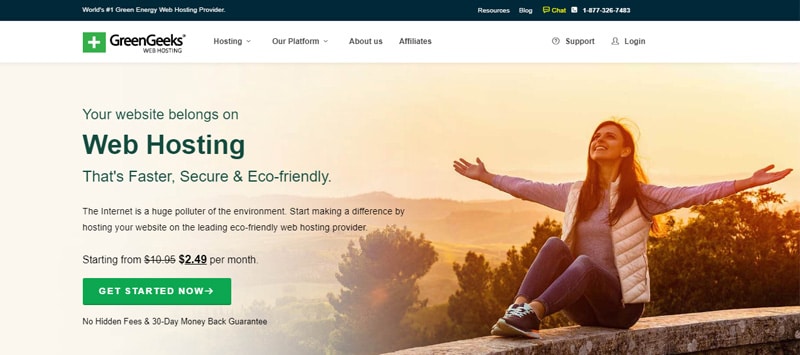 A fully managed VPS hosting plan offers fast and reliable services with scalable options.
GreenGeeks
gives you immense power to control your growing needs and skyrocket your business.
Features
Fully Managed
Data Center Locations
Pro-active Monitoring
Free cPanel Migrations
Advanced Security
Dedicated IP
Pros
Reducing the carbon footprint by 300%
10TB bandwidth with all the plans
Free site migration to VPS plan
Cons
No long term discounts
No free domain facility
No free backup facility
Pricing
2GB: $39.95/mo
4GB: $59.95/mo
8GB: $109.95/mo
If you are willing to know

 secure vps server

, don't miss this post!
10) DreamHost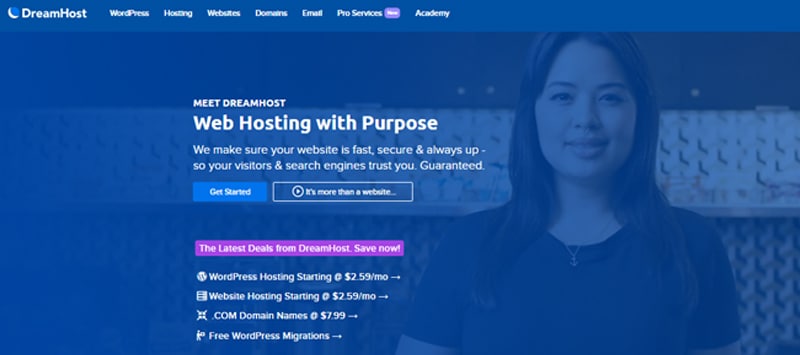 Manage the performance of your website with the help of the VPS service offered by
DreamHost
. Highly reliable functions, full access, and a secure server for your long-term business growth.
Features
Dedicated resources
Easy to Setup & Manage
Upgrade RAM and storage in under 10 seconds
SSDs, email, 1 click SSL
Pros
Offers unlimited bandwidth
Cheaper compared to other players
Great customer support
Cons
No live chat support to answer the technical query
No root access
No money-back guarantee
Pricing
VPS Basic: $10.00/mo
VPS Business: $20.00/mo
VPS Professional: $40.00/mo
VPS Enterprise: $80.00/mo
11) Hostinger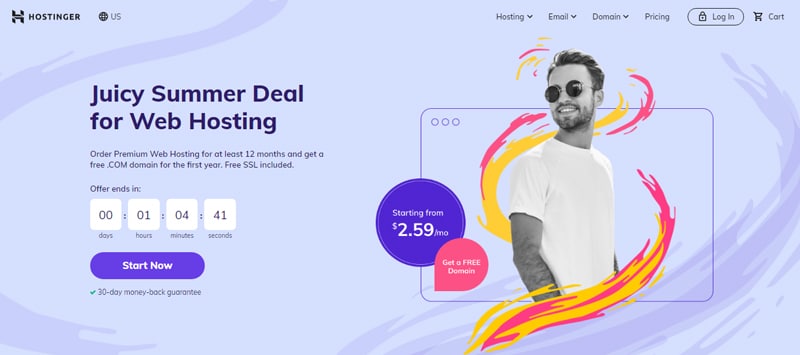 If you are looking for a cheap cloud-based VPS hosting plan, the
Hostinger
would be a great choice. Highly reliable server with unmatched performance. Build for speed and scalability.
Features
SSD Disk Drives
100 Mb/s Network
Dedicated IP
Full Root Access
IPv6 Support
30-day money-back guarantee
Pros
Cheapest option the VPS server on the web
Cons
Max bandwidth limit up to 800GB where other player offers 1TB bandwidth
Lowest uptime around 99.91%
No phone call support to the customer
Pricing
VPS 1: $3.95/mo
VPS 2: $8.95/mo
VPS 3: $12.95/mo
VPS 4: $15.95/mo
12) Liquid Web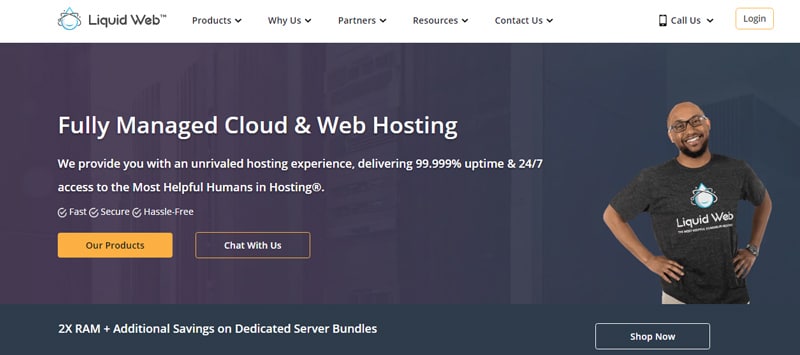 Get the unique experience of managing the VPS plan with a highly reliable server. Easy to use cPanel with great flexibility. Delivers 99.99% uptime with 24×7 customer support. Choose the
best VPS hosting
plan offered by the
Liquid Web
.
Features
Gigabit Bandwidth
Unlimited Sites with InterWorx
Plesk and cPanel Available
Cloudflare CDN
Standard ServerSecure Advanced Security
Pros
Backing of Large Clients
Dedicated and High-Performing Servers
High Security
Uptime Advantages
Great Customer Service 
Cons
Highly expensive compared to the other service provider
Pricing
2 GB RAM: $15/mo
4 GB RAM: $25/mo
8 GB RAM: $35/mo
16 GB RAM: $95/mo 
What Is VPS Hosting?
VPS hosting offers the flexibility to control your space on the server and get the additional rights to manage and manipulate the system's core functionality using the programming language. It is a virtual space offered to the users to place their HTML files, database, and other important resources. Compared to shared hosting, multiple sites are placed on the single storage shared with multiple websites.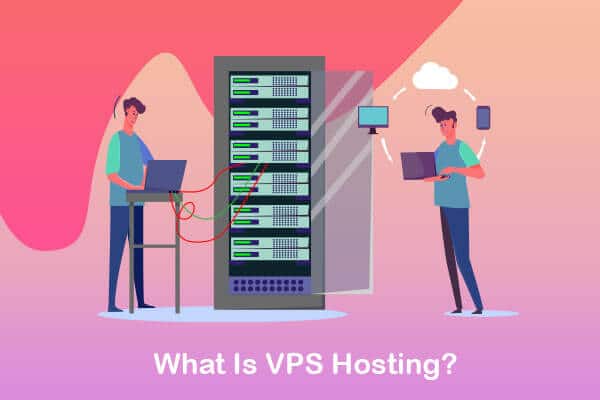 The shared hosting does not offer the freedom to access the core system and get limited storage space. In contrast, the VPS server gives you a virtual machine to run the program. Every site hosted on the server allocated hard drive space, dedicated memory, and processor power. The user gets to enjoy the capabilities and performance similar to the dedicated server at an affordable price.
When Do You Need To Invest in VPS Hosting Services?
Before you decide to purchase the VPS hosting plan for your website, you should assess the need of your business based on a few criteria such as the hosting requirement, type of business, future expansion, etc.


VPS hosting service is not for everyone.

The selection of the hosting plan should be determined based on the type of website. The five-page business website design to generate the lead from the marketing may not require much storage and bandwidth. The simple website built in the HTML/CSS programming language can be run on the shared hosting plan that offers 99% uptime.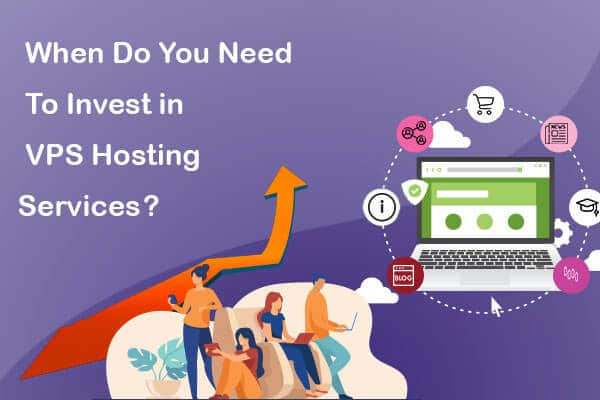 As you expand your business and look for integration of the complex structure on your website such as user login, backed system, order management software, then you can upgrade the shared hosting plan to the VPS hosting. You can always shift the server back and forth and allocate more resources to your plan.
VPS hosting is expensive compared to shared hosting. VPS hosting plan is designed for the websites that need control over the system and core functionality to run certain programs on the servers. In comparison, the shared hosting only offers you the partition in the storage, which is shared with multiple websites. It means the website hosted on the shared hosting plan is run on the single memory power, hard drive, and processing power. Moreover, you do not get access to the system's core functions.


VPS hosting would be the best option who want to accelerate their growth with the help of technology. VPS offers more flexibility for the developer, which is essential for a fast-growing company. You have control over enhancing the performance of your website using the VPS.
The shared hosting is good enough to accommodate the 50k users per month. As the numbers grow, you should upgrade the plan to the plan to the VPS hosting to avoid downtime and bandwidth restrictions to your shared hosting plan. Companies with an online business with monthly traffic approaching near 100k may need more resources to handle the traffic. The shared hosting plan will not manage the load, and the hosting service provider will temporarily restrict the site access. Decide to upgrade before the server breaks down, and restriction is applied to your shared hosting plan.
If you are willing to know the advantages of dedicated server , don't miss this article!
How To Choose the Best VPS Hosting Provider?
Buying the
best VPS service
could be a daunting task for people who do not understand the terminology of the hosting services. It would be difficult to choose which one is suitable for your website. Here we are trying to give you the simplest comparison with the features of each VPS hosting provider, so the selection would be easy. Based on the given information, you can decide what suits your need and current demand for the website.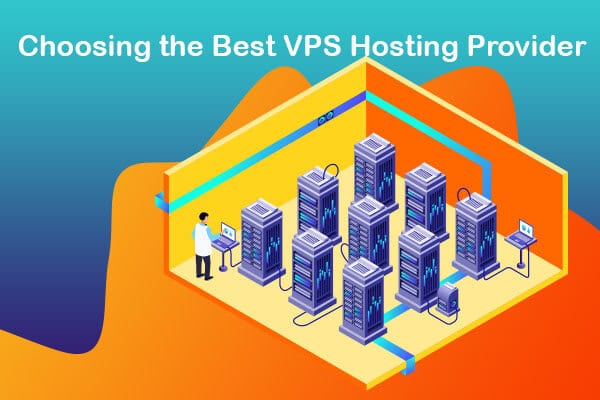 Before you jump to the selection process, we first understand what makes VPS hosting a good choice compared to the other hosting plan and what you should consider when comparing the features of the VPS hosting plan offered by the various companies.
These are the features that make VPS hosting plans competitive in the industry. By comparing these features, you can easily determine which service provider is the best in the industry and offer the service you required.
If you are willing to know what is web server software , this article can help you!
1) Root Access
VPS is the first choice when you need root access to the server. Root access is essential for running programs built in Linux, Unix, Linux-adjacent, and many other programming languages. It offers the ability for a developer to run a command line on the website and access the resources with the help of code.
When you decide to buy the VPS hosting plan, ensure that the root access is included in the hosting plan. Not all VPS service provider offers root access to their users, so you should be aware of the features included in the plan.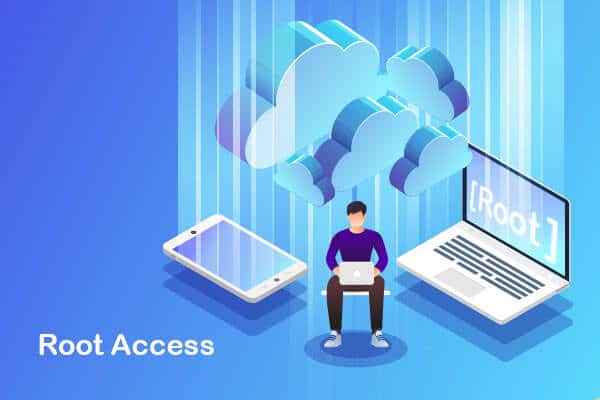 VPS hosting is generally useful for the developer and programmer who need more customization to the server. Root access offers more control over the resources allocated to your website. Alternatively, you can choose the fully managed plan that comes with the optional root access. Optional root access offers flexibility to the users as well as the hardcore programmer.
Check these details before you choose a plan and discuss with your development team whether they need root access or not.
2) Server Uptime Rate
The 99% uptime is the industry standard and is offered by almost all the VPS service providers. The uptime is the main reason you have shifted to the VPS hosting and are ready to pay the extra amount for keeping your website alive 24×7 and 365 days.
Select the VPS hosting service provider that offers premium services in uptime monitoring. Most of the VPS hosting service provider guarantees a 99.9% uptime rate. Some companies also credit back to the users if they fail to serve the service as committed.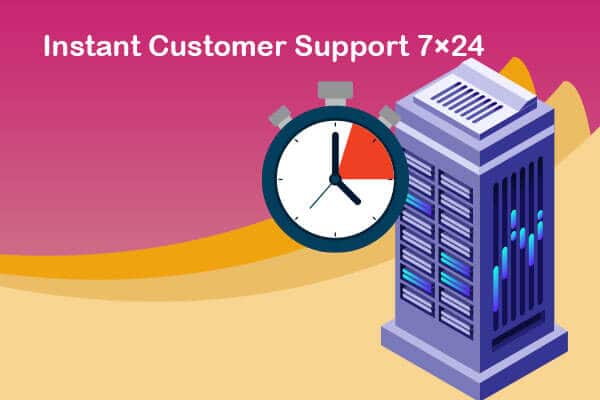 Do not get confused with the number depicted on the plan offered by the VPS hosting service provider. The difference between 99% and 99.9% might not appear big, but in reality, when you calculate the server's downtime, it is over 80 hours a year.
Your site will be down for more than three days every year. The business running fully on the online transaction would have a serious impact on the overall sale and customer experience due to downtime. Therefore, find a good VPS hosting plan that offers 99.9% uptime per year.
3) 24×7 Instant Customer Support
People generally take customer support for granted. Remember, when there is a problem with your server, the customer support team is the only one who can solve the problem. You don't get physical access to your system, and they are the only ones who can solve and get your website back to its normal condition. When the hosting provider fails to revert to the customer on time, the customer might have lost many clients and potential leads.


Hence, find the
best options for VPS hosting
, check the background of the customer support team. You can do that by reading the online reviews of the company. In many cases, people write reviews when they have a bad experience with the customer support team. If the hosting provider solves the users' issues quickly, there will be fewer people who will go and write about the service provider online.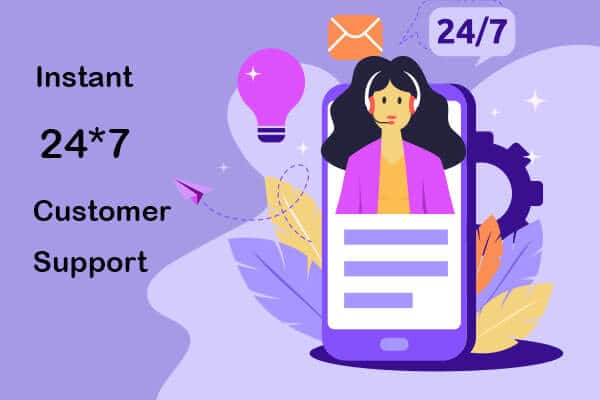 If anything happens to your websites, for instance, hacking, virus, or DDoS attack, the service provider is the only person who can solve this problem. You may have to be very selective when it comes to deciding the VPS service provider. Customer support should be available by email, phone call, and chat whenever required. Someone from their team should instantly attend to your query and take appropriate action to prevent further loss of your important documents, files, and data.


There are many other things that you should consider while choosing the best VPS hosting service provider. The above-given suggestions are the most important for keeping your site in good health.
Conclusion
Selection of the VPS hosting may appear a daunting task at first view. However, when you start comparing the information of the
best virtual private server hosting
provider, it will be easy to make a decision. Choose the
top VPS hosting
after analyzing your requirements. We hope that the given information will help you make a wise decision and save money on the hosting plans. For more reviews about these providers, click
this link
.