What Is cPanel Hosting and What Is It Used For?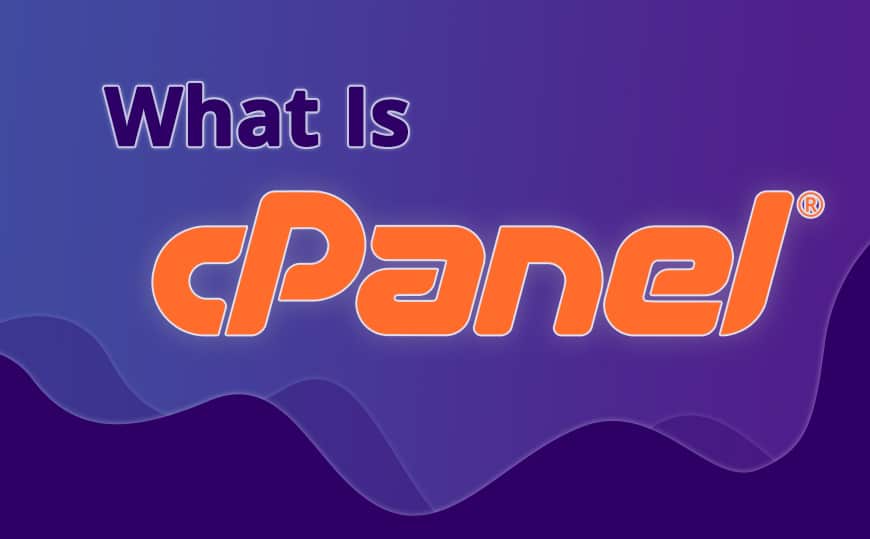 If you are getting a web host, you need to be aware of what cPanel is. It is a comprehensive dashboard, which you can use to manage your web host. From this dashboard, you can access critical hosting configurations and features. There is no need to have the technical expertise to use it. The term cPanel hosting refers to web hosting services, which will provide you with access to this dashboard. Continue to read, and we will share more details with you on what cPanel hosting is all about.
What Is cPanel?
As we mentioned earlier, it is the control room of your website. It is the backstage where you can control all the elements. cPanel is the one-stop platform where you can deal with anything regarding the website, whether it is installing any content management site, handling your domain or sub-domains, or managing your registered email addresses. So before you jump into handling your website you need to have a good grasp of this control panel. It is provided by web hosting companies either for free or for very minimal charges.
cPanel is basically a Linux-based graphical user interface that minimizes website handling complexities. And as it works on only Linux-based OS, cPanel hosting, and Linux cPanel hosting is the same. let us have a short overview so the question of what is cPanel in website can vividly be answered by stating the things which all can be done by using this control panel.
If you aim to look for the best hosting for python , don't miss this post!
How To Access Your cPanel Dashboard?
You can easily access this dashboard from a web browser. Here are the steps that you will need to follow:
As the very first thing, you should go to the browser. Then you should enter the site URL on the address bar.
Let's assume that your website is starting with HTTP. Then you will need to add: 2082 to the end of the website. For example, you should go to the URL http://www.yourwebsite.com:2082.
If your website is starting with HTTPS, you should be adding: 2083 to the end of the browser.
Now you will be asked to log in by entering the username and password. You can get this username and password from your web hosting provider. You can see them in the welcome email sent to you by your hosting provider. If you cannot locate them, you should reach out to the support team of the web hosting provider.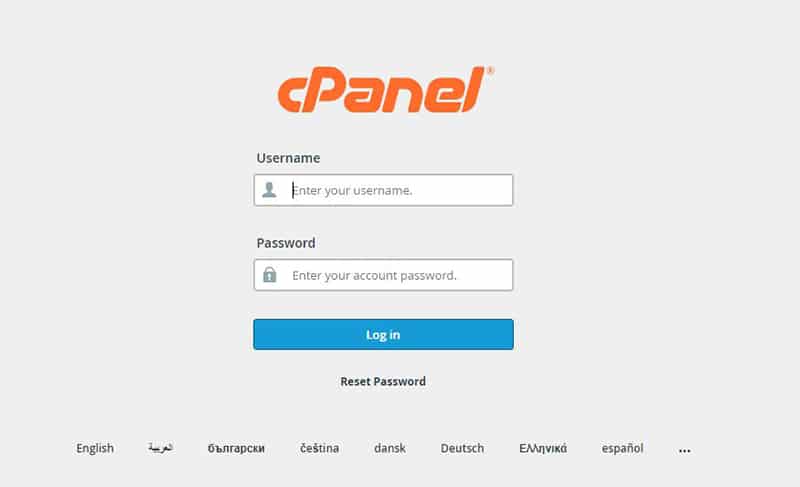 Suggest you read our article about how to upload website on cpanel
What Is cPanel Used For?
1. Upload and Manage Files
All files that make your website work are found in the "Files" area. There are directories for themes, plugins, media, and much more in the WordPress files. The primary reason you need hosting in the first place is that your WordPress files are kept on the host's server.
Viewing, backing up, and updating these files are all available through the cPanel dashboard. Go to the Files > File Manager to get to your site's files. It allows you to add files and directories, as well as upload any missing data. You might, for example, upload a theme file here rather than through the WordPress dashboard.
The Files area may also be used to locate information on connecting through FTP, examining disk use, and more. Many hosts also provide file backup services. This is where you can plan how often you want to run backups and locate the restoration files if something goes wrong with your site, which is becoming increasingly regular for servers.

If you are willing to know what does a vps do , this post can help you!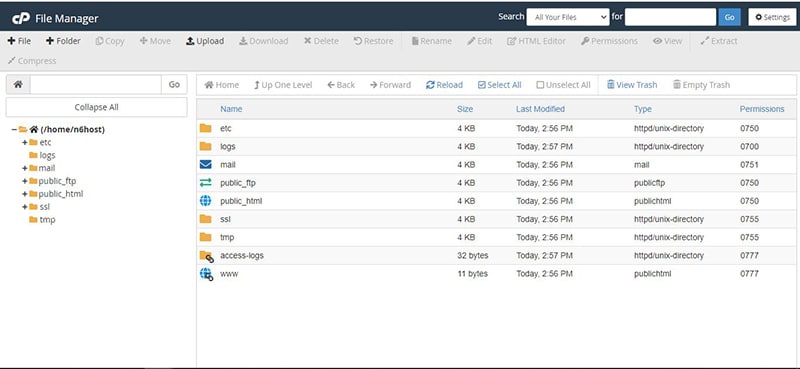 2. Install WordPress
If you want to host a WordPress website, you will come across the need to install WordPress on your web host. By using cPanel, you can easily install WordPress. It allows you to install WordPress with a single click. This applies to WordPress and other content management systems such as Joomla or Drupal.
The WordPress install tool is commonly found in a section labeled "Scripts" or "App Installers." The WordPress installation procedure varies with every host, although it is typically the same. Create your WordPress login details by following the steps on the page. After that, you'll be sent to a URL where you can access your WordPress dashboard.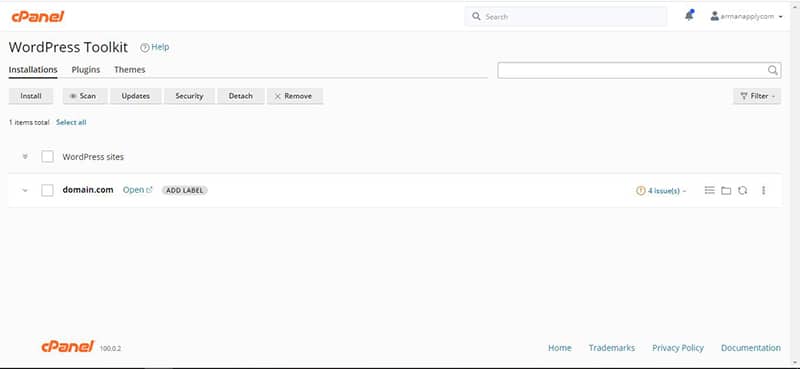 3. Back Up Your Site
Taking regular backups of your website is something that you shouldn't ignore. This will assist you in staying away from encountering frustrating situations. This is where the cPanel will help you. The cheap web hosting providers will not usually provide automated backups of the website. That's where you will need to think about taking manual backups of your website. Since this control panel allows you to take manual backups, you need to go for it.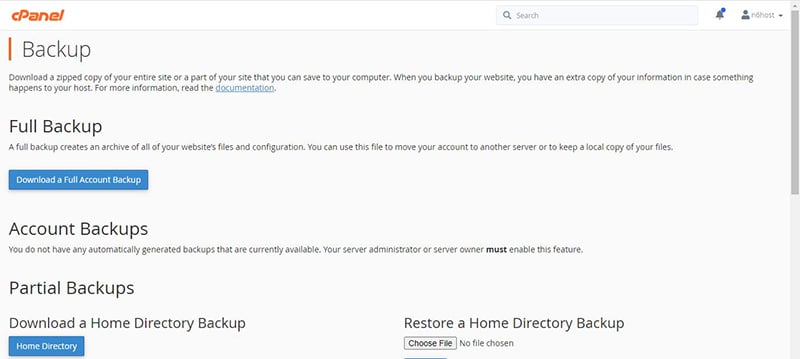 4. Domain Management
By using cPanel, you can manage all domains and sub-domains associated with your web hosting account. You will need to access the section named "Domains." This is where you can see everything, including the domain addons as well as domain redirects.
If you click on the Domains button, you can add a domain to a freshly installed website. You can create addon domains from the "Addon Domains" option. Aliases are the feature that allows you to link other domains to the primary domain. These different domain names would act as aliases. Your visitors can access your website from them. You can redirect domains from the "Redirects" section. Likewise, you can use the "Subdomains" section to add new subdomains to your website with ease.
If you aim to look for the what is linux web hosting , don't miss this post!




If you aim to know how to get a domain for website , check this article out!
5. Add A New Email Account
If you can start using a business email, you will add a professional appearance to it. For example, let's assume that your website domain is www.yourdomain.com. You will be able to create an email, you can add other features such as email routing, email forwarding, email autoresponder management, and email spam filtering.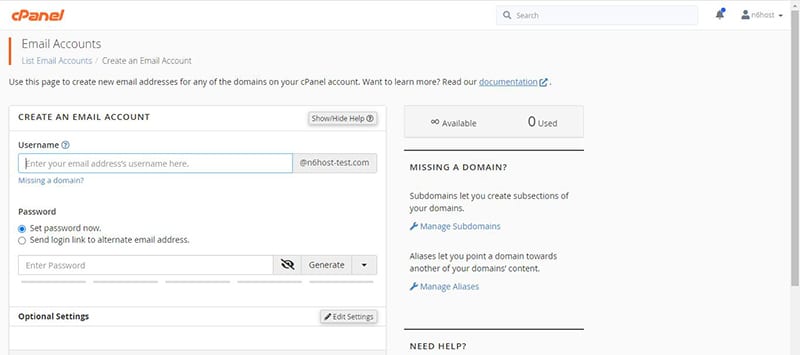 6. Database Management
As a hosting user, you will not often come across the need to touch the database. However, it is still better to have a basic understanding of where your database is and how you can access it. The cPanel dashboard will allow you to do it. There are two database management options available to you. They include MySQL databases and phpMyAdmin. It is even possible for you to create an entirely new database with the help of this feature. Or else, you can modify the existing databases.
If you aim to look for the what is internet information services , don't miss this post!



7. Checking Bandwidth
It is incoming and outgoing data in the website, it measures the traffic on the website. It depends on the number of users or visitors in there, FTP connection, etc. one can find the bandwidth option in the Metrics section.



8. Checking Disc Space
One can check the disc space on the right-hand side of the dashboard, but if you want to access the overall report of your disc usage you can view it in the files section.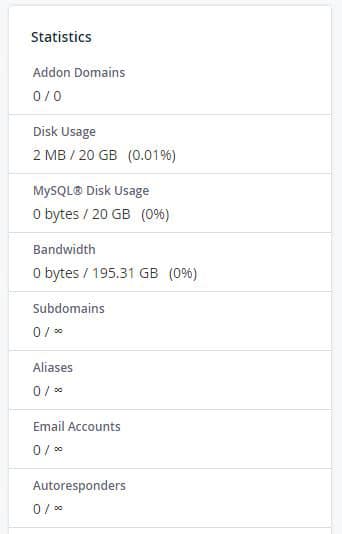 9. Adding SRV Record
This feature can be achieved by going to the Zone editor under the Domains section. This will allow you to connect your website and other services which are separately hosted.



10. One-Click App Installation
In cPanel you are provided with a one-click app installation service where any app which you want to add to your server can be added by installing very easily. You can locate this feature in the Softwares section where you will find one option called Softaculous Apps installer. Here you can even download the famous WordPress as a content manager and other apps like, Joomla, AbanteCart, PrestaShop, etc.

Suggest you read our article about best wordpress security plugins

cPanel Pros
It is super easy to learn
It is very easy to use and get along
It saves time for the site managers
It is certainly a money saver
Installation of apps is smooth
to be the master of your website.
If you aim to know what is virtualisation technology , check this article out!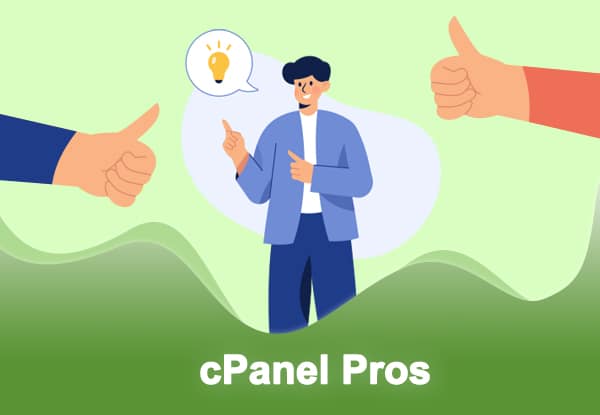 cPanel Cons
Despite being easily graspable, few features require in-depth knowledge
Important things might get changed accidentally if lack of knowledge is there
Many hosting providers have outdated panels
If the hosting server crashes it becomes difficult to work on
If you want to learn how to transfer domain from one host to another , click on the link provided!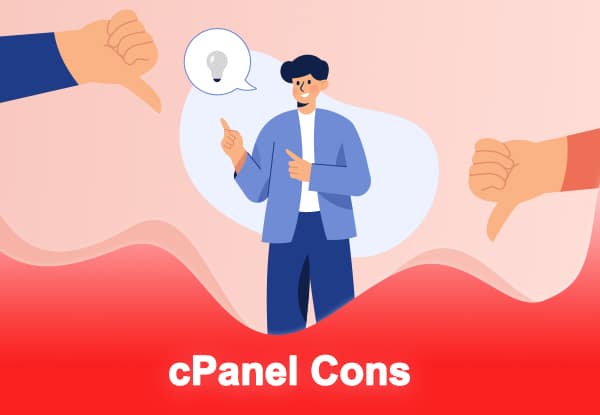 Conclusion
With all the things covered above you are all set to go to the cPanel and run your mouse pointer on it and explore the various features.
But there are many other things which you will need to learn and know. If you need
more help
visit this article!