What is Bandwidth in Hosting or Website Bandwidth?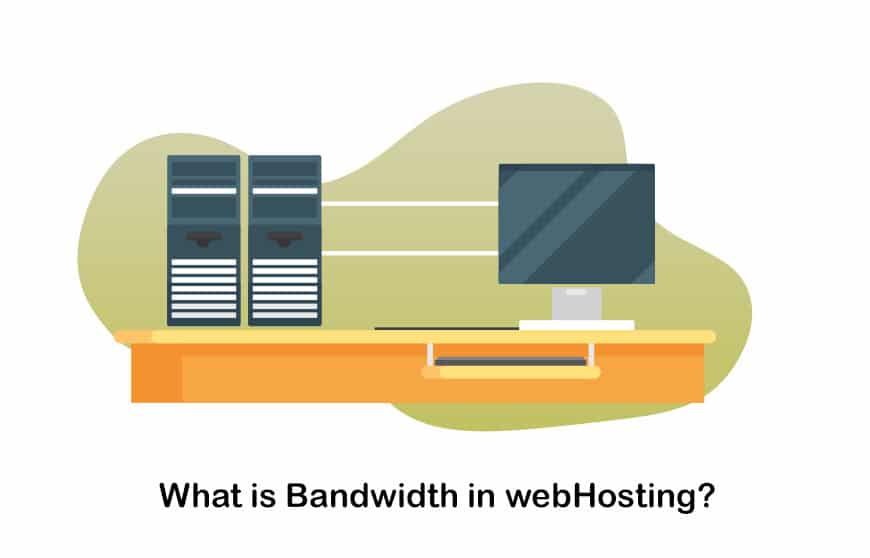 When looking for a web host, you should ask numerous questions. "What is bandwidth in web hosting" is one such question that you should not fail to ask. That's because it would determine the overall performance of your website and what you can receive out of your web host at the end of the day. Continue to read this article, and we will share some valuable facts with you about what does bandwidth mean.
What is Bandwidth in Hosting?
What is bandwidth in web hosting? Many hosting firms include bandwidth in their plans for a fee. To assess bandwidth efficiency, you must first comprehend the demand and idea. The amount of data that may be moved between the site, its users, and the servers is bandwidth. It refers to how a website user may connect to the server.
what is bandwidth measured in? Bandwidths are measured in MB per second (MB/s) or gigabytes (GB/s). Bandwidth is usually measured as part of monthly hosting packages. For example, a supplier may provide 1GB of bandwidth per month or 5GB per month. Consider bandwidth to be a road you're traveling on. You may choose a good, broad highway or a smaller one. A wider road has a greater ability to accommodate traffic than a tiny one. As a result, the broader the road is, the quicker you can go. As a result, bandwidth might be considered a capability. Based on these facts, you can better understand what is bandwidth in web hosting.
The bigger the frequency, the greater the data-carrying capacity and, as a result, the amount of data transported. As a result, the information-carrying capacity is more important than the speed. This would help you determine the proper bandwidth for the website.
The bandwidth size specifies the greatest quantity of data that can be sent from one place to another in a given length of time. This is not to be confused with data transmission, which refers to the total quantity of data transported in a specific time.  
What is website bandwidth?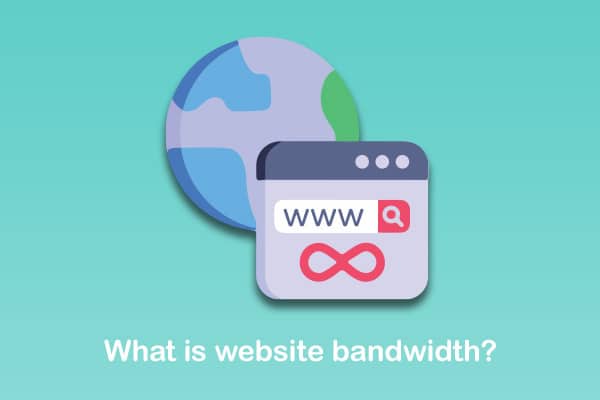 The greatest amount of data sent in a given amount of time, generally measured in seconds, is website bandwidth. As a result, your bandwidth is frequently measured in Megabytes or Gigabytes per second. This understanding will help you to calculate website bandwidth with ease.
More data is transferred and collected simultaneously as the MBPS increases. If bandwidth is the size of a water conduit, data transmission is the volume of water flowing through a pipe, using another metaphor. The width of the pipe impacts how quickly the water flows. This will help you better understand what website bandwidth is all about. Moreover, you can use this idea to learn more about server bandwidth, meaning quite effectively.
More data (volume) will be transported if you choose greater bandwidth. As previously stated, bandwidth is essentially the maximum information load, or the greatest amount of data that can be transported at any one moment.
When deciding on your website bandwidth, consider your website and your visitors. If you don't pick the proper quantity of bandwidth, the more users you have on your site, the faster their connection with your site will be.
As a result, while picking a hosting plan, it's critical to figure out how much bandwidth you'll require. If your website is created with a few scripts and doesn't feature many videos, photos, or downloads, you may use less bandwidth. As your site's size and offerings grow, so does its bandwidth. Many of your clients or visitors will be unable to view your website if you do not have enough bandwidth on your hosting package, leading you to miss out on important traffic.  
How Can You Calculate Your Bandwidth Needs?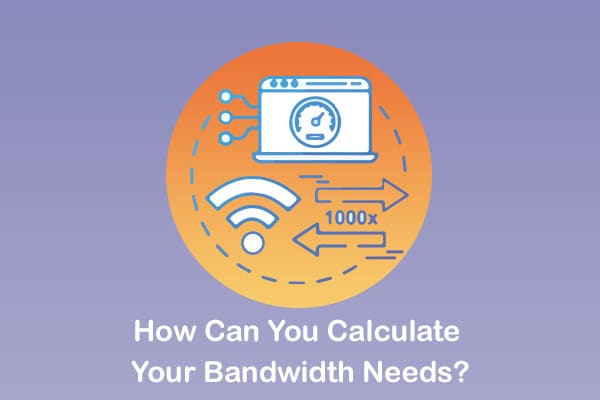 Calculating bandwidth requirements is not essential for beginners who do not yet have many visitors. Most basic hosting services will suffice until your client base or audience increases. However, if your web host plan has hit its limit and you want to upgrade or relocate to a different provider, you'll need to evaluate your bandwidth requirements.
When you want to calculate the ideal bandwidth for a website, you should do some calculations. Then you can easily calculate website bandwidth and get work done without encountering any significant challenges. On top of that, the understanding you have of what is bandwidth in web hosting could also benefit you as you try to get your work done.
Before you make your decision, think about the following factors:
– Monthly visitors
Find out how many people visit your website monthly. That information should be freely accessible using Google Analytics or WordPress.
– Webpage size
To calculate the size of your website's web pages, use an internet tool. Check multiple pages as you can to ensure the accuracy of your estimate. This is one of the most prominent factors that you can use to calculate website bandwidth effectively.
So, multiply your monthly visits by the average page hits and the typical web page size to determine how much bandwidth your website uses.
You should select a hosting package that provides at least 50% or more capacity than you presently use. This allows you a lot more capacity to add material to your website and the flexibility to manage traffic spikes when your following expands or you conduct seasonal events or promotions.
How to check the bandwidth usage of a website?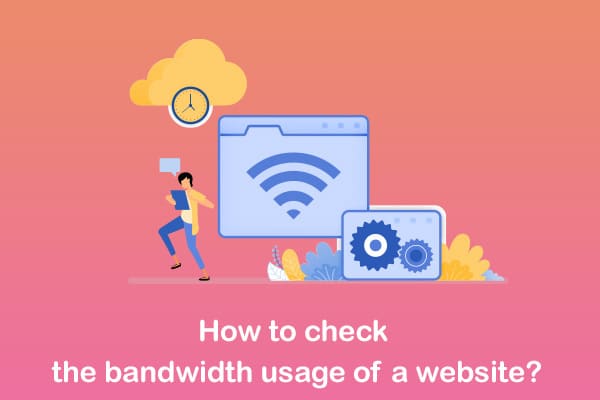 Many hosting companies feature an area where you can see how much bandwidth you've utilized over time. If your hosting plan includes a bandwidth constraint, you may use this info to ensure you don't go over your allotted bandwidth. For example, if you use cPanel, your bandwidth information may be found on the dashboard, on the left, under monthly bandwidth transfer. The knowledge you have on what bandwidth in web hosting can benefit you when you try to check the overall bandwidth usage of your website.
So, how will you determine how much website bandwidth you need with all of this in view? Our hosting plans at HostGator provide what is known as "unmetered bandwidth." This effectively says that you're selecting a plan that includes unlimited data. The plan's price is not determined by the quantity of data utilized each month. You have a cost-effective method to manage big traffic surges with unmetered bandwidth. It can handle your scalability needs and update as your website grows in popularity.
Websites that use metered bandwidth must incur exorbitant costs if their traffic surpasses the bandwidth constraints. Unmetered bandwidth balances out data use during peak hours or specific days to keep under restrictions without shutting off services and charging additional rates for traffic surges. For additional details, see our hosting options – Cloud Hosting, VPS hosting, and
Shared Hosting
.
Happens if I Exceed My Bandwidth?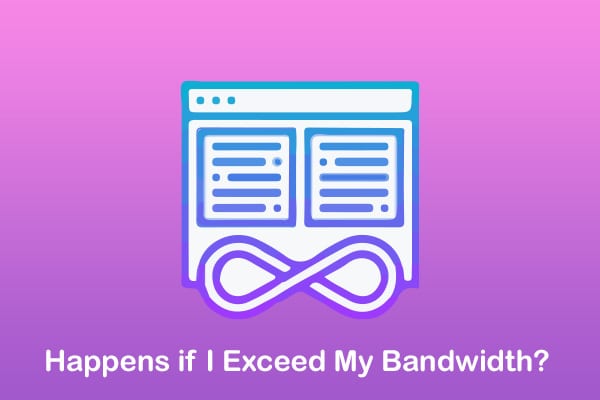 If you go over your monthly bandwidth allocation, one of three things will happen:
your website will be suspended
you will be charged overage costs
your plan will be automatically upgraded to the next edition, giving you extra bandwidth.
How Can I Reduce My Bandwidth?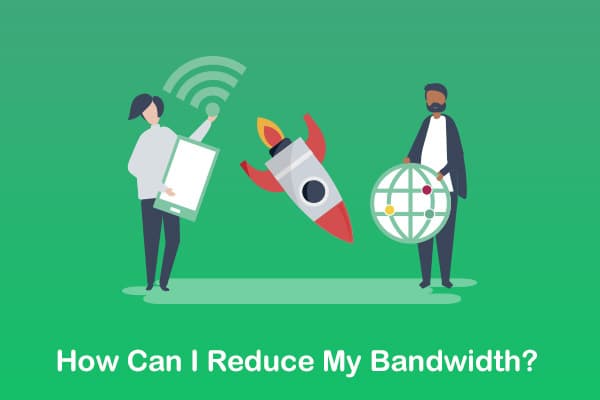 If you aren't quite ready to increase your hosting service, you may want to explore limiting the bandwidth available to your site. This may be accomplished by compressing pictures and lowering the size of massive downloads and videos on your website.
It would help if you also considered utilizing a cache plugin to enable compression from JavaScript, CSS, and HTML. Your static material may also be stored on a Content Delivery Network (CDN) near your audience, reducing server load.
If your current hosting plan's bandwidth constraints are no longer sufficient, you should consider changing to a dedicated hosting, VPS hosting, or cloud hosting package. We hope this post has clarified what bandwidth is or how much bandwidth is needed for the website. Based on that, you may proceed with selecting the right web hosting package that can cater to your website bandwidth requirements. Then you need to stick to it, and you will never have to worry about anything else in the long run.
it's best to read our article about how does cdn work.

Conclusion
Now you have a good understanding of what server bandwidth means and what bandwidth is in web hosting. Based on the information we shared in this article, you can decide on selecting the proper bandwidth for the website. It may take some time and effort for you to calculate website bandwidth and determine. However, the time and effort you spend on it can deliver decent returns in the long run. Therefore, we strongly encourage you to pay attention to your website bandwidth requirements and select the best hosting package.